Hello and happy Wednesday!  Today I'm sharing Moda Block Heads 2 Block 31.  This block was so much fun to make!  I actually have a super easy method that I used for my block that I'll share later in the post.  This week's block combines a cute star with some easy curved piecing and is designed by Vanessa Goertzen of Lella Boutique.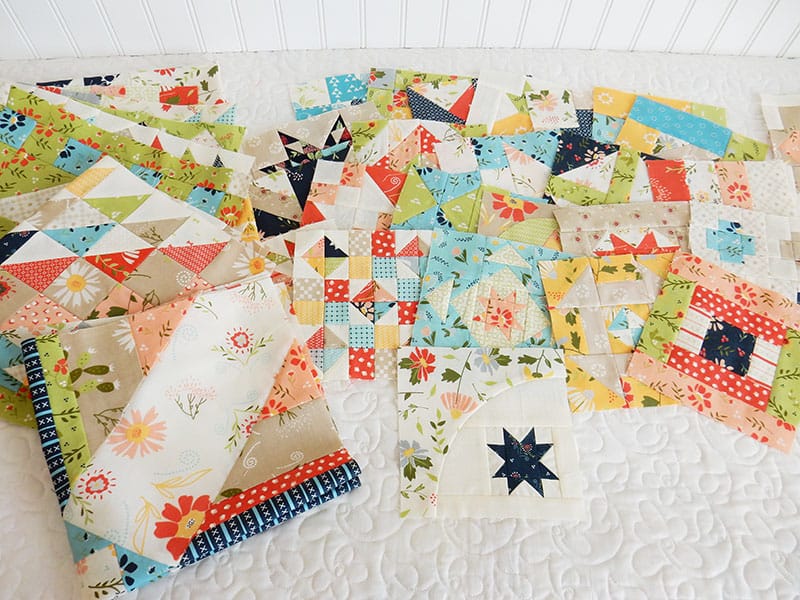 This week's block is front and center in the photo above.  I just absolutely love it!  I used the dainty floral print in navy from our Walkabout collection along with the large floral on ivory from our Clover Hollow collection.  The background fabric is our tone on tone dots in cream from Clover Hollow.  The use of the tone-on-tone adds just a little bit of extra texture to a block with a lot of "white space."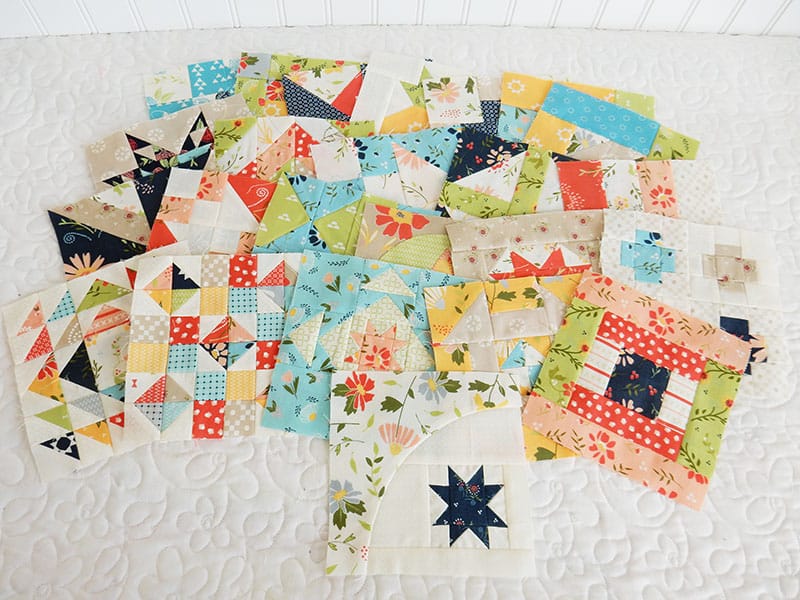 These small blocks really have my heart in this quilt!  It's so fun to see them all together each time a new one is added to the mix!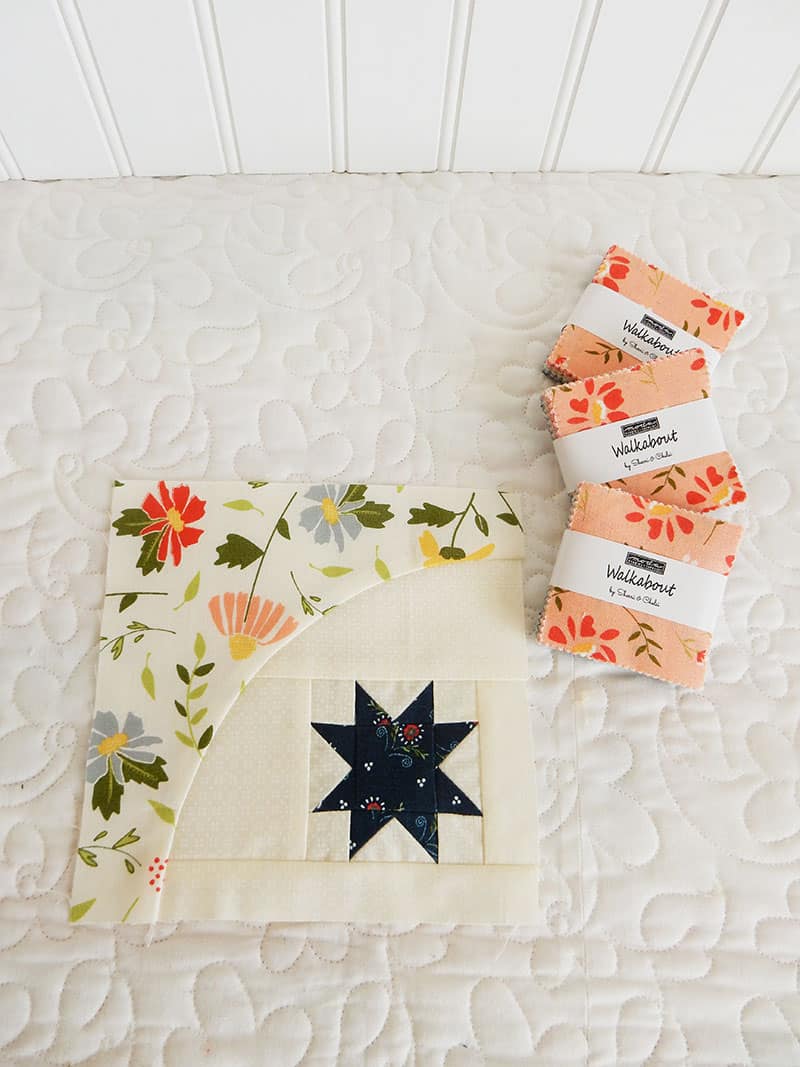 Tips for Block Construction
I really love this block–here are some of my thoughts on putting it together.
Using a tone on tone for the background section definitely adds some more interest to this block.
Another idea would be to use a colored background for the star unit section that would contrast with the outer background.
There should also be contrast between the three main sections of the block: star background, star, and outer background.
The PDF pattern download contains templates for cutting your background fabric square and your pieced star square so that you can machine sew them into this Drunkard's path block.  But I didn't use the templates!  I used my Circle Savvy Ruler, and it made it so much easier!  If you have the Circle Savvy Ruler, use the 10 ½″ curve to cut your pieced star section and the 9 ½″ curve to cut your background square.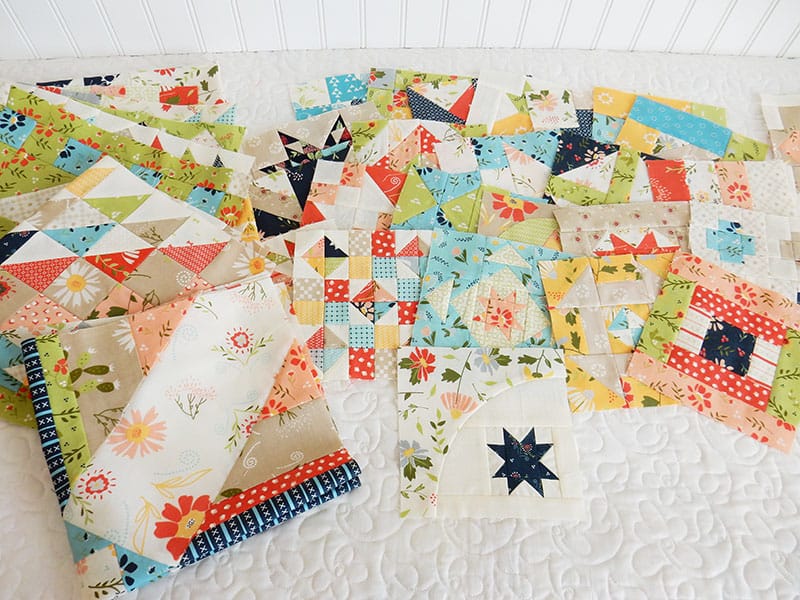 Moda Block Heads 2 Block 31 Links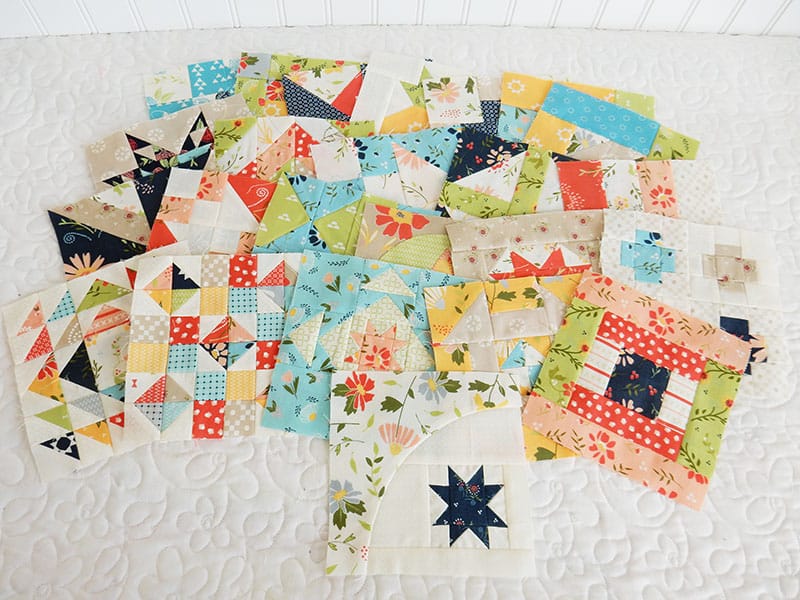 And find the other Moda Block Heads 2 Designers Here: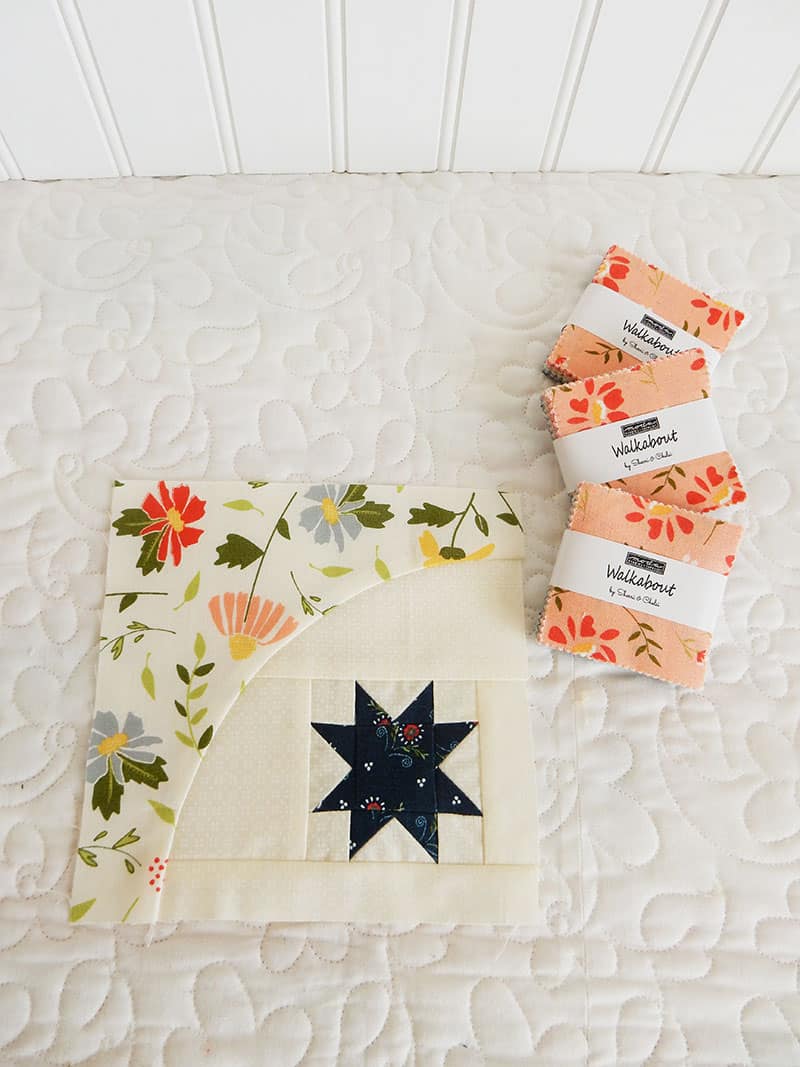 Happy sewing this week's Moda Block Heads 2 Block 31!  And thank you so much for stopping by!