Hello and happy Friday!  Today I'm sharing my Mystery Block of the Month August 2018 block!  I have to say this block is one of my favorites!  Since August tends to get busy with final vacations and back-to-school preparations, I thought I'd better get this post up now!  It was fun making this block design in all three of my color-ways.  And there are some fun things you can do to change this one up a bit!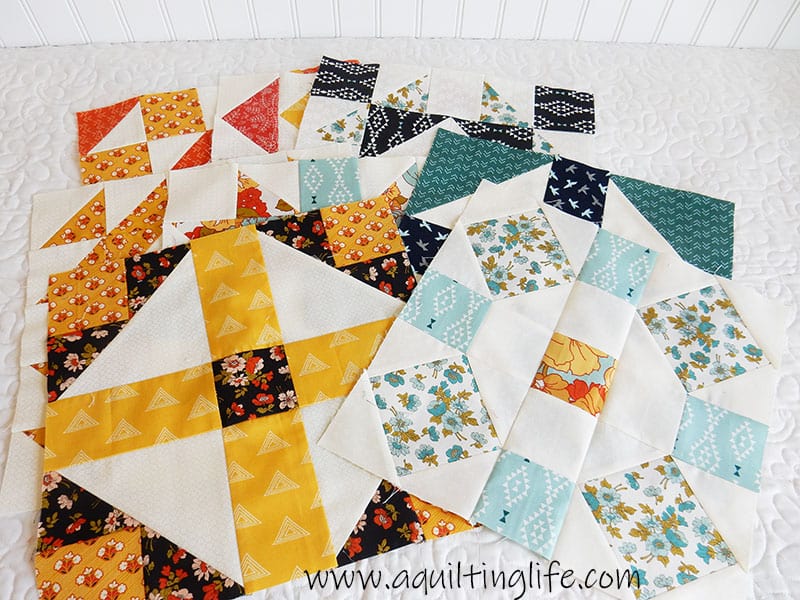 This month's block is in the lower right hand corner of the photo above.  Isn't it a fun block!  I really did have a lot of fun with these blocks this time around.  I felt like this version of the quilt was getting a little too heavy on the orange and yellow side and so I used primarily blue fabrics for this month's block. (Although I love the pop of color in the middle)!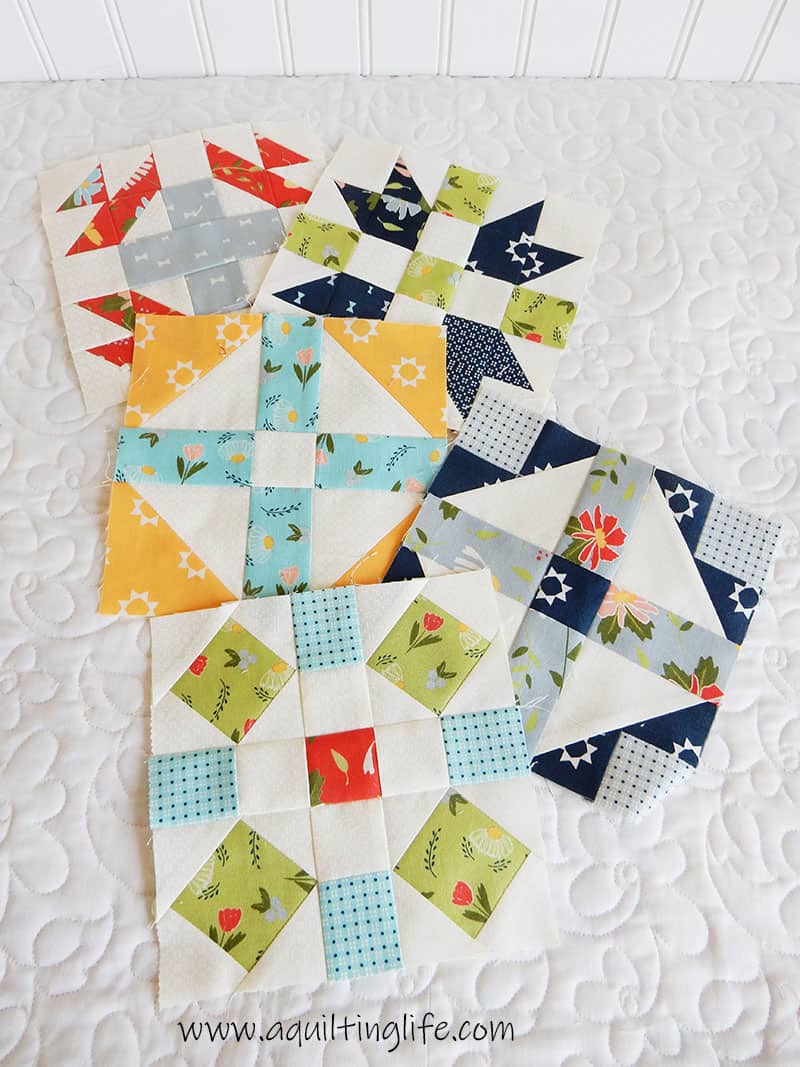 I had even more fun with my mini-version of this month's block made using our Clover Hollow fabrics!  I also used three different fabrics for this one and love the effect!  Plus that pop of red in the middle is just so much fun!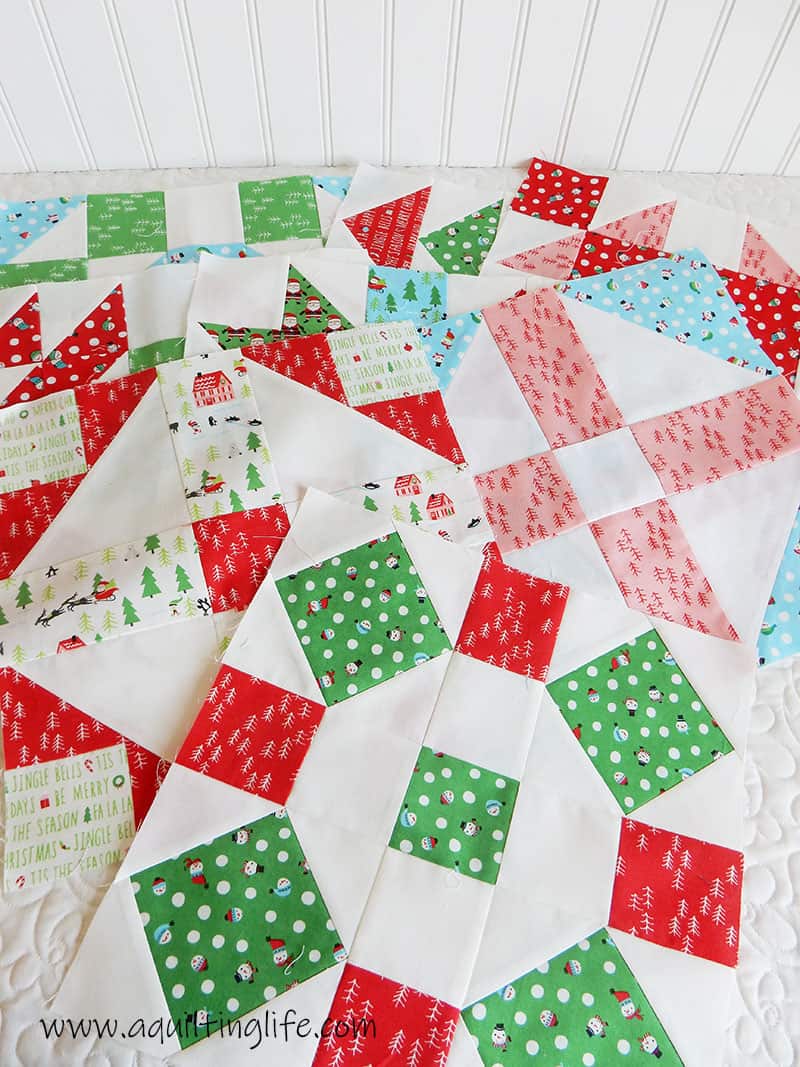 And here is my Christmas version!  I used just two different fabrics for this block, but love it just as much!  Because there is so much going on with both of these prints there is a lot to look at!  Really there are so many ways you could piece this block.  The four corner units could all be pieced from different fabrics as well if you want to make it even more scrappy!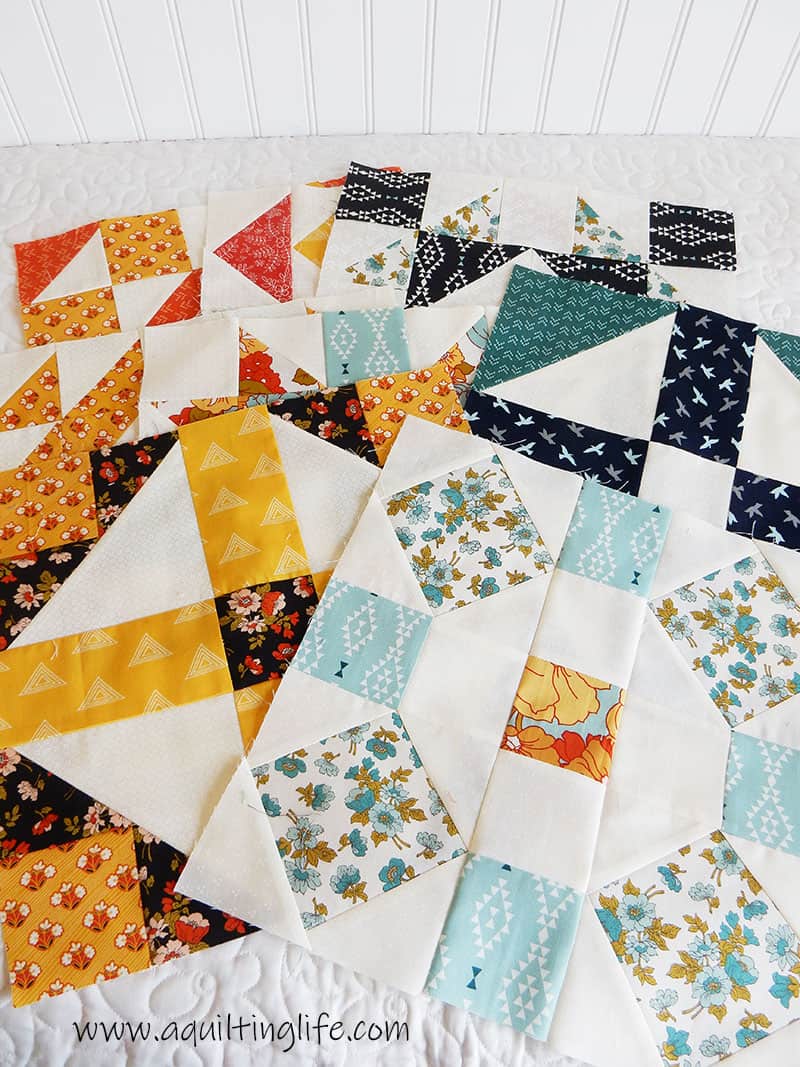 To make the outer corner units accurately, I used the Simple Folded Corners Ruler (either the large version or the small version will work for these block units).  You can see a tutorial for how to use this ruler to make this block here (tutorial includes a video).

A Quilting Life Mystery Block of the Month August 2018 Information:
Happy quilting along with my Mystery Block of the Month!  And thanks so much for stopping by!  I hope your weekend is off to a great beginning!