Hello and happy Saturday! Welcome to the Saturday Seven Inspiration for Quilters 36!  On Saturdays I share links to a variety of different things of interest to quilters.  On these posts you'll find pattern and tutorial links, quilting books and fabric, recipes and home décor and home organization ideas!  I hope you'll enjoy these ideas and have a wonderful Saturday!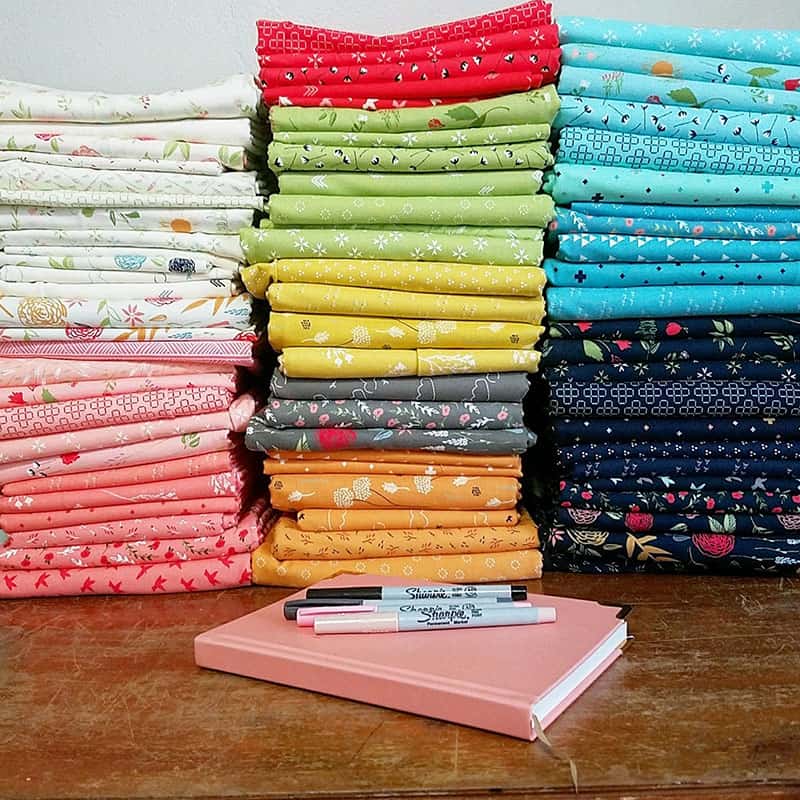 I've always loved the photo above that my daughter took of our Desert Bloom, Creekside, and The Front Porch fabric collections all mixed together!  I need to get a new photo with Clover Hollow added into the mix soon!  And there might just be something else just around the corner as well…hint…hint!  Enough about that for now, I'll get started with this weeks Saturday Seven links!
Saturday Seven Inspiration for Quilters 36
1.   First, this Lemon Poppy Seed Cake with Raspberry Filling looks absolutely amazing!  I can't wait to make it. The post with the recipe also has tips on decorating the cake and shows how you can use your extra batter and filling to make cupcakes!  If you're looking for a new main dish, try this one.  I usually broil my salmon, but this slow-baked method looks like a must try!
2.  Another fun project:  This tutorial shows you how to make the cutest little basket!  I love the denim mixed with favorite quilting fabrics.  It just moved to my "must make" project list!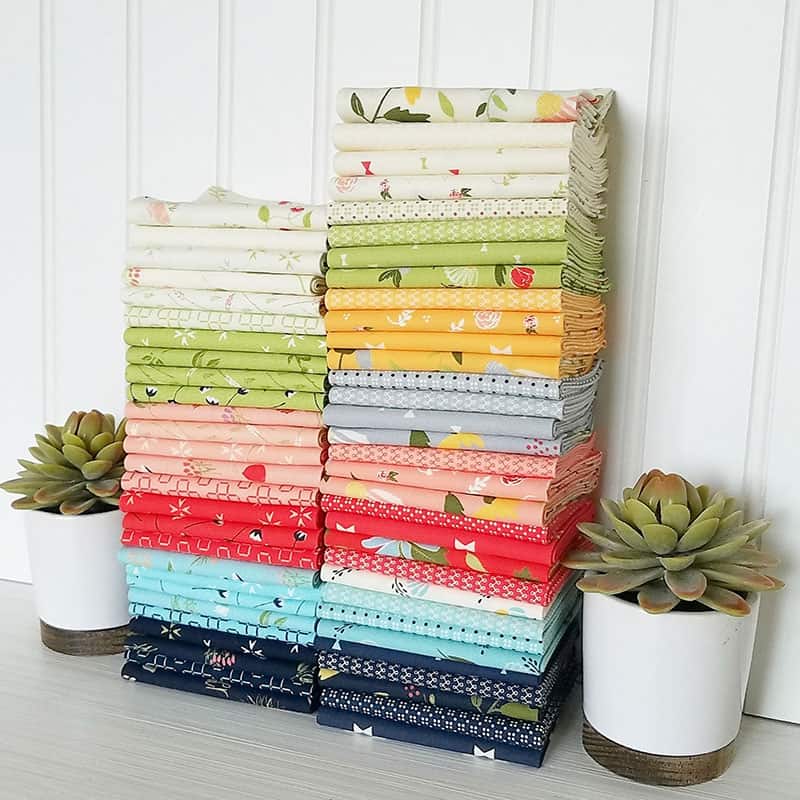 3.  I'm trying to do quite a bit of cleaning and organizing during these final weeks of summer. (And because our next collection will be arriving to sew with soon)!  So once again I've added more de-stash fabrics and bundles to the shop.  There are also some 1 ½ pound scrap bags of Clover Hollow and The Front Porch that will go quickly.  Find them here.
4.  Next, I liked this article on beginning a Low-Information Diet: 11 Ways to Eliminate Digital Overwhelm.  There are some really great tips and ideas included! And this post also has some great insights.  Read "8 Key Lessons for Living a Simple Life" here.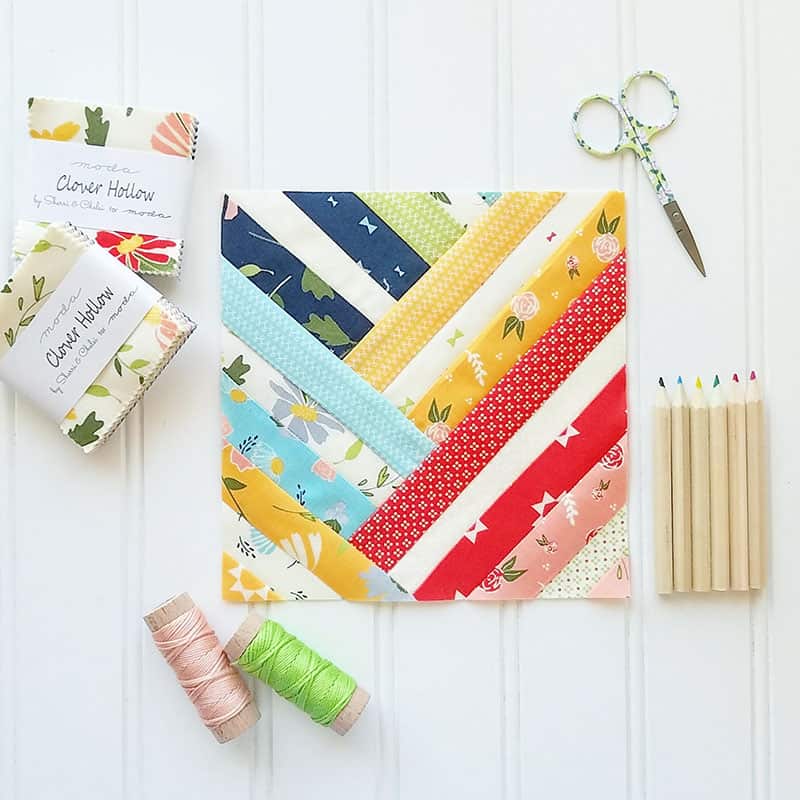 5.  If you're starting to think about fall projects (as I am) here are my best tips for choosing fabrics for a quilt!  Some good ideas here that I just re-read while writing this post!  By the way, when do you start your fall sewing?  I'd love to know–leave a comment on this post!
6.  And, Craftsy is having a huge sale this weekend with up to 70% off on sewing and quilting supplies and kits through August 6!  They're calling it their Black Friday sale.  Go here to shop!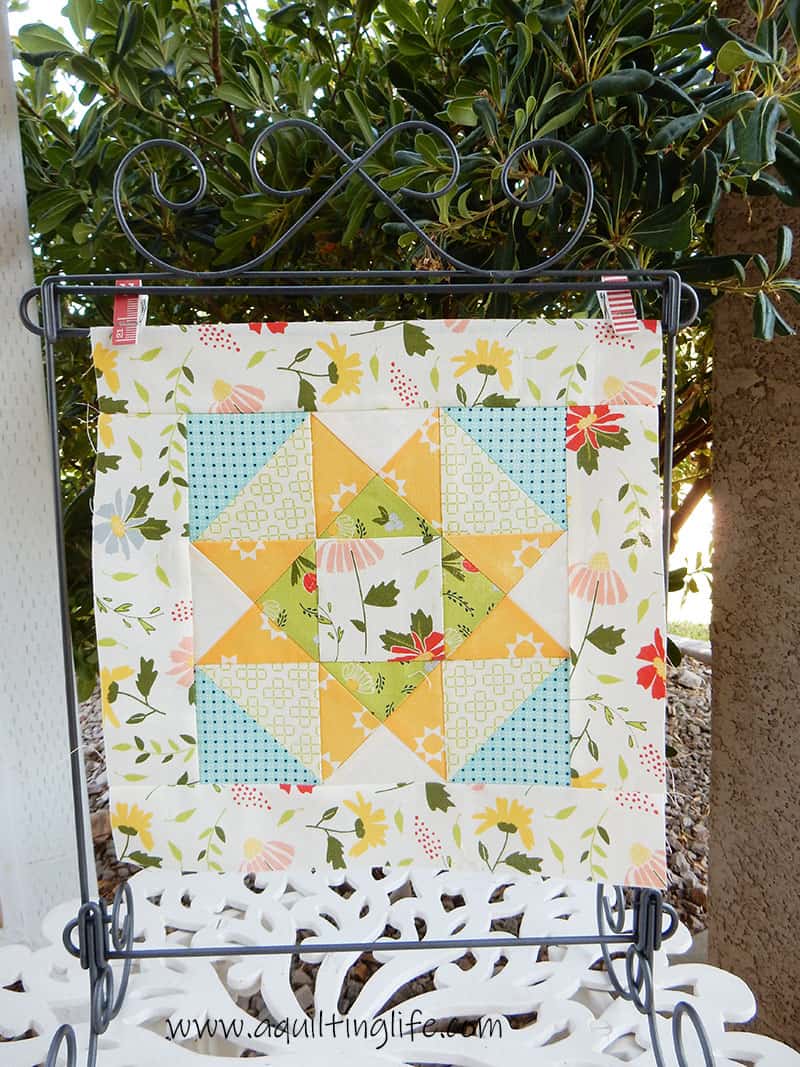 Mini Barn Quilt Block Tutorial from yesterday's post!
7. Finally, this week's Splendid Sampler block is a fun pieced one!  I like to make the simple 6″ blocks from this quilt along and save them for sampler projects!  Find the pattern here!
August at A Quilting Life:
Secret sewing with our next fabric collection will be beginning soon!  I can hardly wait…patterns are all designed and written, and I'm just waiting for fabric!
More organization in the sewing room and throughout our house.  I will definitely be posting on this and sharing some more photos!
Is it too early to start sharing fall quilting ideas?  I have some tutorials that I will begin sharing later this month!
I hope you've enjoyed the Saturday Seven Inspiration for Quilters 36! Now, go out and have a wonderful rest of your weekend!  Thanks so much for stopping by!