Hello and happy Monday! Today I'm sharing a little bit about the Moda String Along + Giveaway. I have a string quilt I've been working on for a few years. The funny thing is that I usually work on it at the end of the year and during the beginning of a new year. So I was really excited when Carrie at Moda told me they were planning a string along!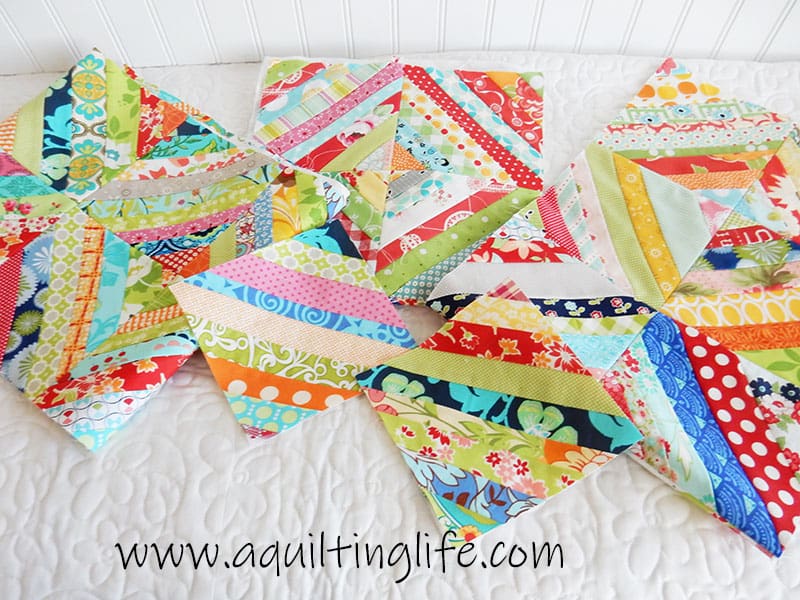 I think Carrie's timing is perfect for the string block quilt-along (string-along), because she's going to begin the Friday after Christmas! I'm definitely in and wondering how many blocks I'll be able to get finished up.
String Along Schedule
Friday, December 28th–start sewing!
Friday, January 4th–progress check in!
Monday, January 7th–block report–how many did you get made?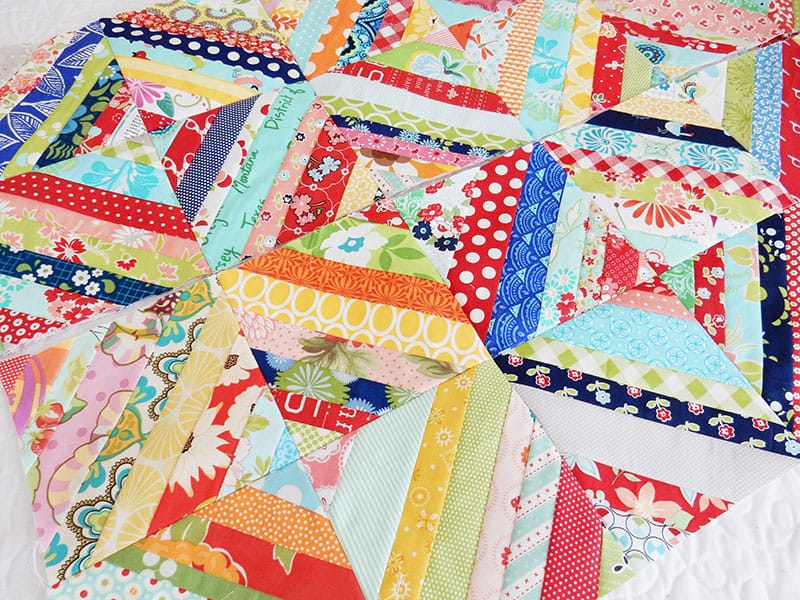 If you've never made a string block before, then I highly recommend you give it a try. The downside is that these blocks are slightly very addicting! But that's a good thing when you love quilts, right? If you'd like to join in with us, here are some posts you'll want to read.
String Quilt Block Posts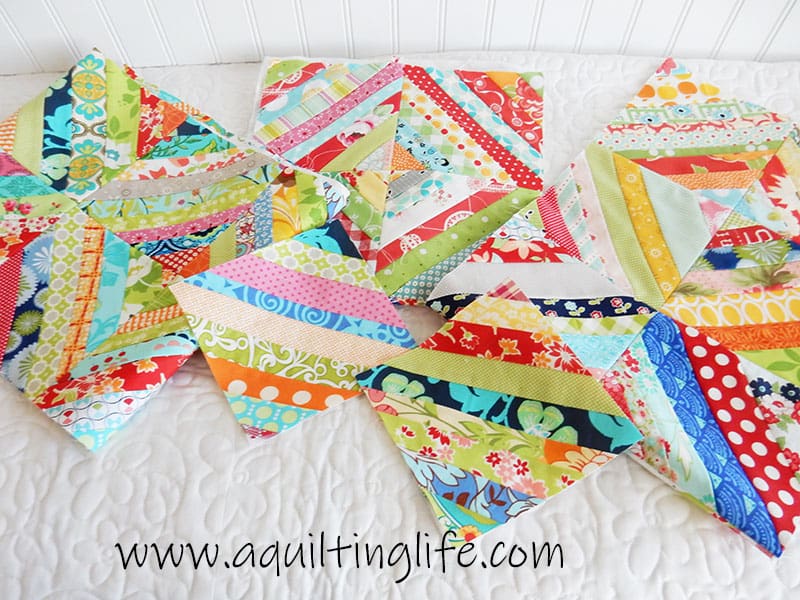 I've also added my video tutorial for these fun blocks above if you'd like to watch it from this post.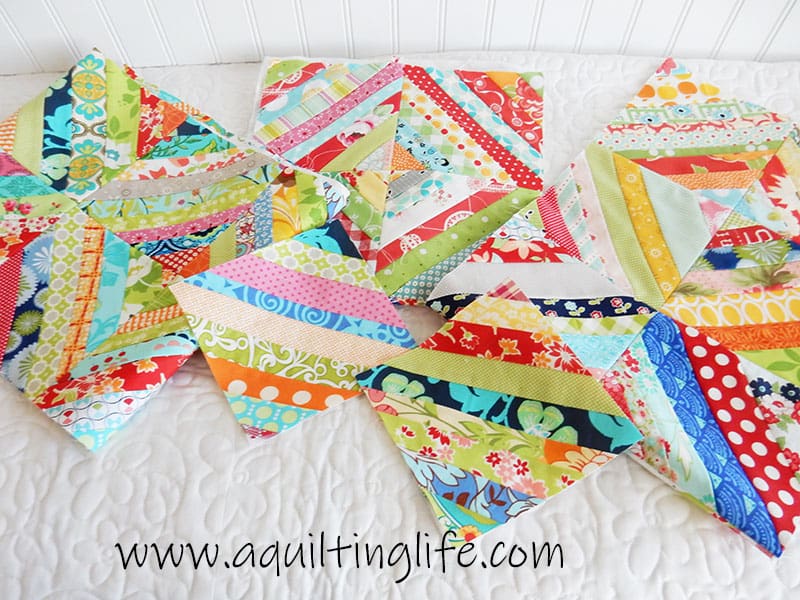 Giveaway…
Oh…and I mentioned a giveaway as well! Moda had a giveaway for some string scrap bags over the weekend…and I'm going to have one today. Just leave a comment mentioning if you've ever made a string quilt before. I'll pick three winners to send some fun string packages (US only). Giveaway ends at midnight Pacific time on Wednesday, December 19th. That way I can get them in the mail at the end of the week so you'll have them in time to start sewing after Christmas!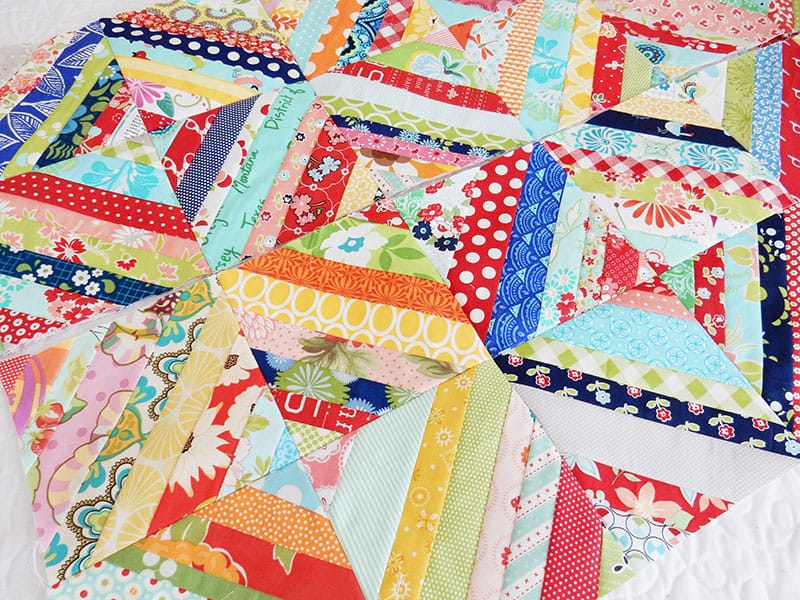 Thanks so much for stopping by today, and happy quilting!