Hello friends and happy March! Today I'm sharing a new feature, my first Moda Mix & Match along with the February 2023 Fat Quarter Shop Sew Sampler Box. Keep reading for all of the details on the new feature along with the video that goes along with today's post.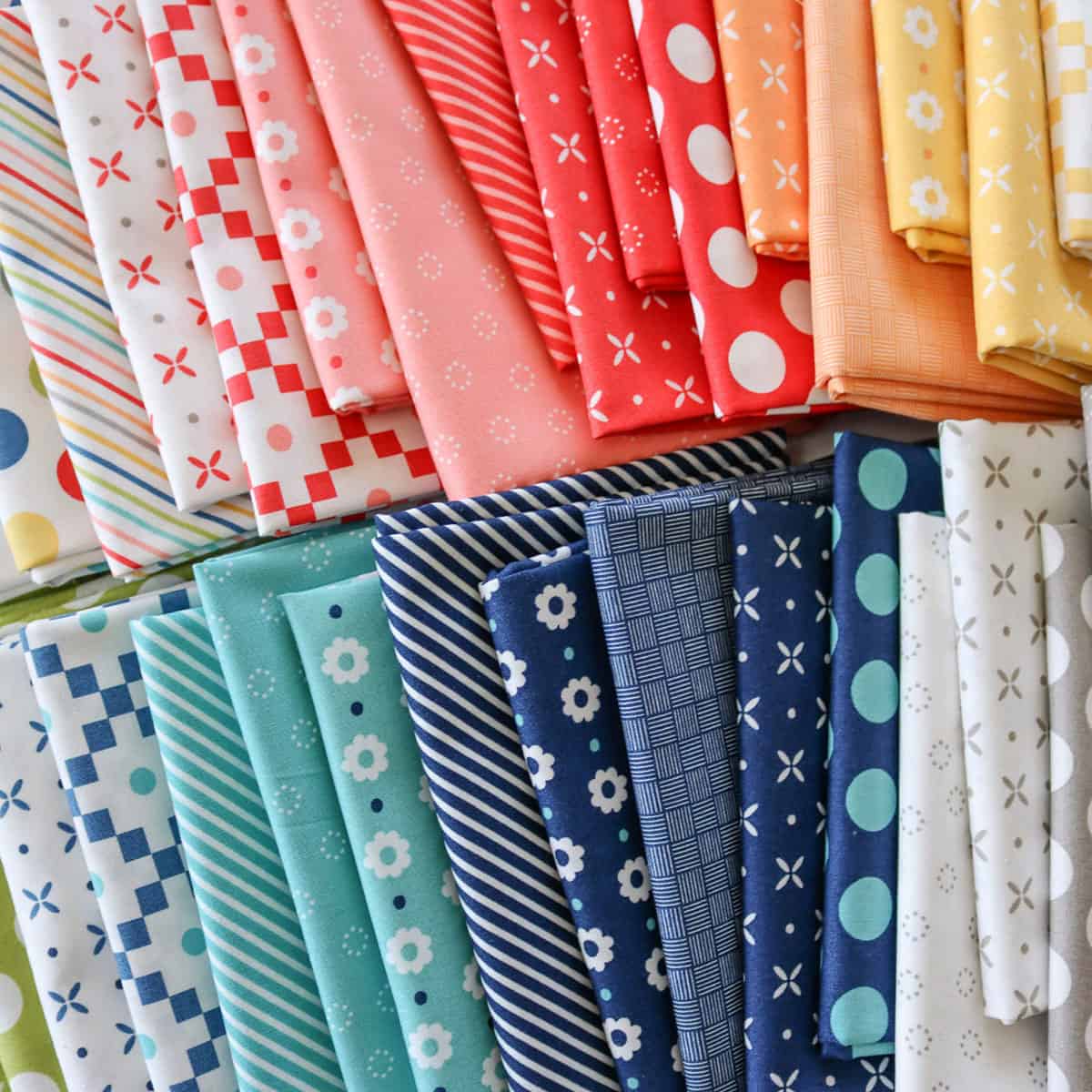 Moda Mix & Match + February Sew Sampler Box
I have been thinking about doing my Moda Mix & Match feature for a little while now. My idea is to share how different Moda collections that are available at the same time in stores can be used together to create a scrappier feeling or a well-coordinated look in a quilt or project. You can watch today's Sew Sampler Box video to see exactly how today's Moda Mix & Match collections work together. And keep reading for more details on the Mix and Match feature.
Watch the Sew Sampler February 2023 unboxing above or go here to watch it on our YouTube channel. Along with the video I share all of the details on the Moda Mix & Match with Simply Delightful by Sherri & Chelsi and Sunwashed by Corey Yoder.
February 2023 Sew Sampler Box
Below you'll find all of the products included in the February 2023 Sew Sampler Box from Fat Quarter Shop. You can see all of these products at the beginning of today's Mix & Match video: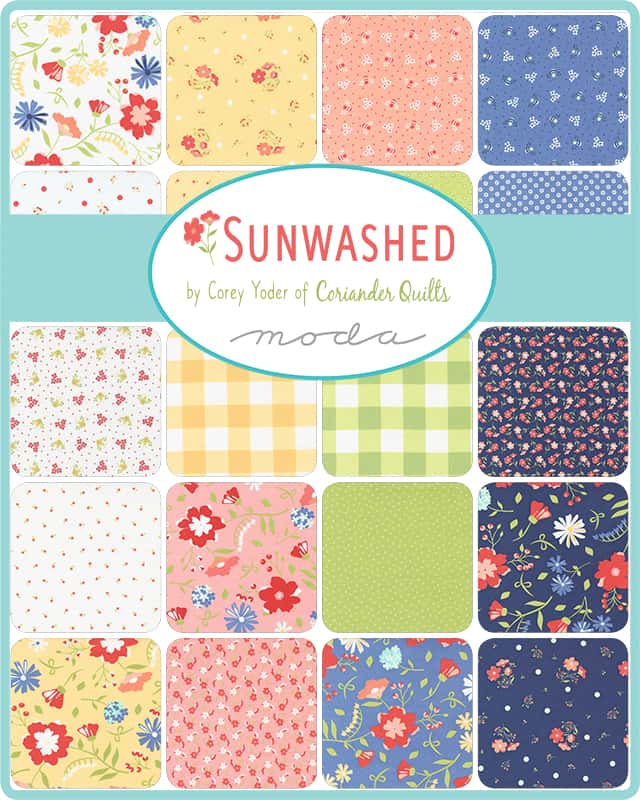 Moda Mix & Match: Simply Delightful + Sunwashed
Several years ago, Corey Yoder and I created projects using her Canning Day collection mixed with our Summer Sweet group. (See my quilt using these two collections here). I can hardly wait to mix our collections that are in stores now: Simply Delightful and Sunwashed. A quick view of the prints above shows that there are some definite similarities in these two groups. In today's video I compare the actual fabrics from the collections so you can see the exact beautiful mix and match opportunities. The Moda Mix & Match segment is in the second half of the video.
Thanks so much for stopping by for today's Moda Mix & Match + February 2023 Sew Sampler unboxing. And finally, be sure to stop by on Friday to see a brand-new Sherri & Chelsi collection–happy quilting!