Hello and happy Friday. I hope that all is well with you and your family as we enter into some pretty uncharted territory here over the next few weeks. At home, we are finishing up our move this weekend. And I'm also trying to get a couple of my Balboa quilts off to the quilter! But today I'd like to introduce you to a new quilt: my Lovely Heart Quilt Pattern!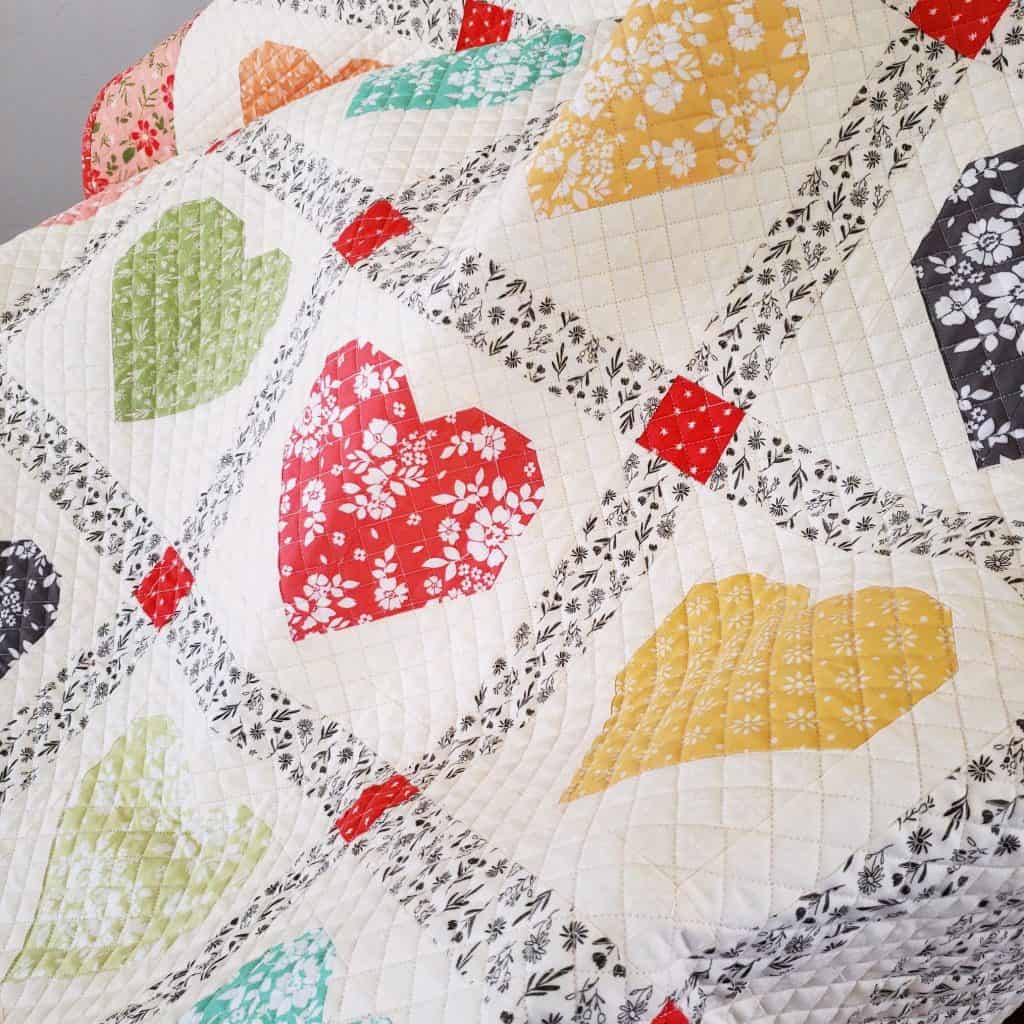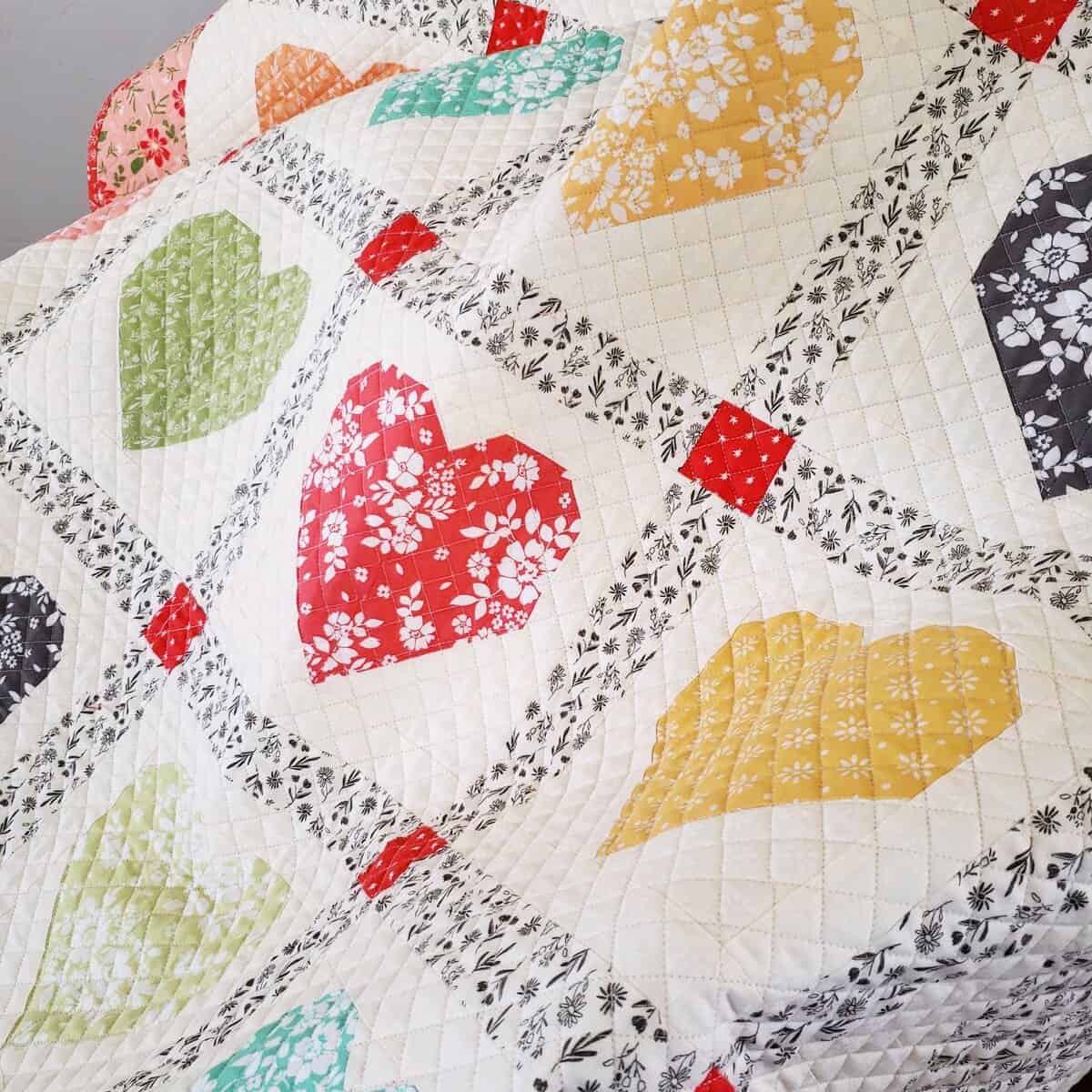 Lovely Heart Quilt Pattern
If you ordered the Sweet Day subscription box, you've already seen the Lovely Heart Quilt Pattern. While the subscription boxes sold out, I do have the pattern for this fun quilt available in paper and PDF.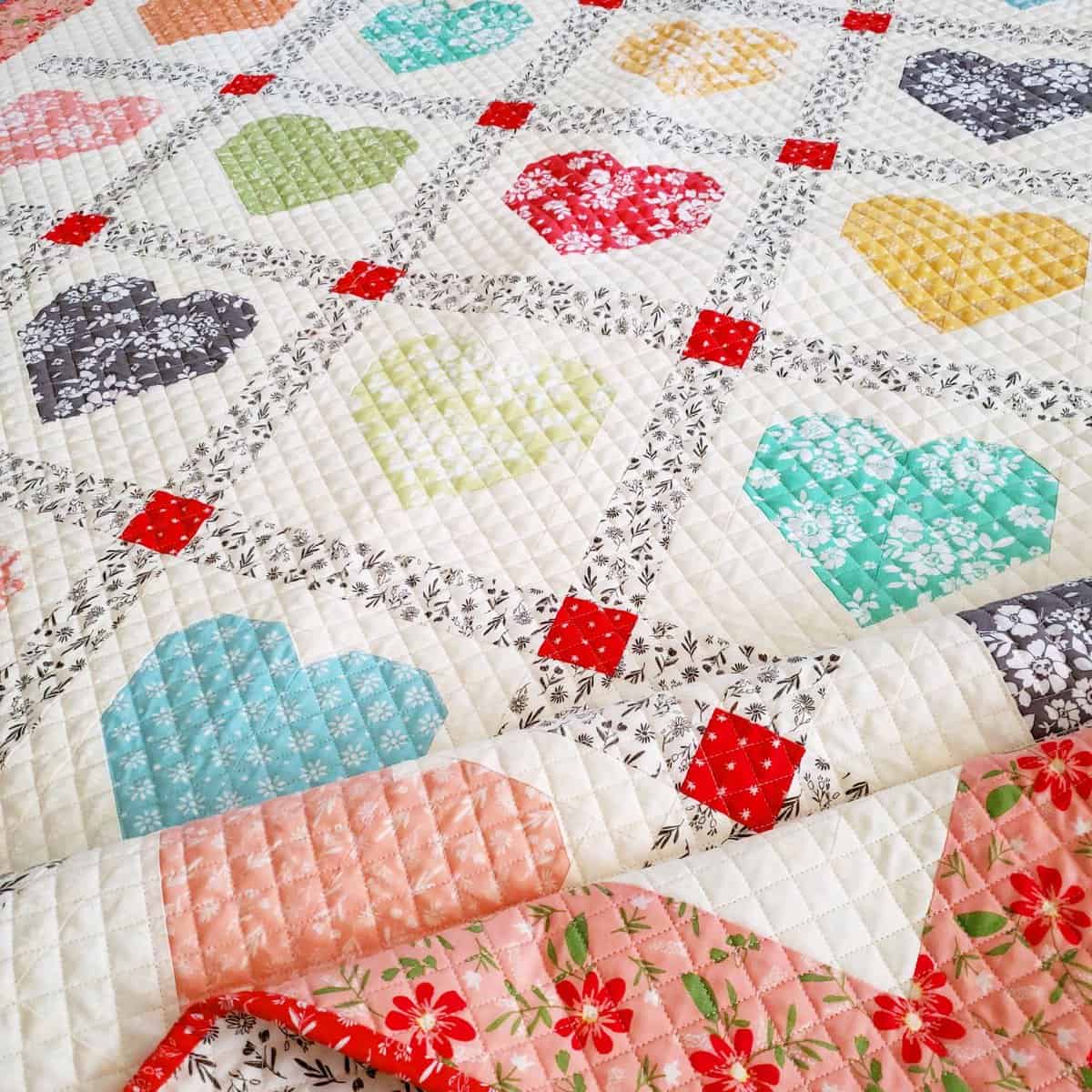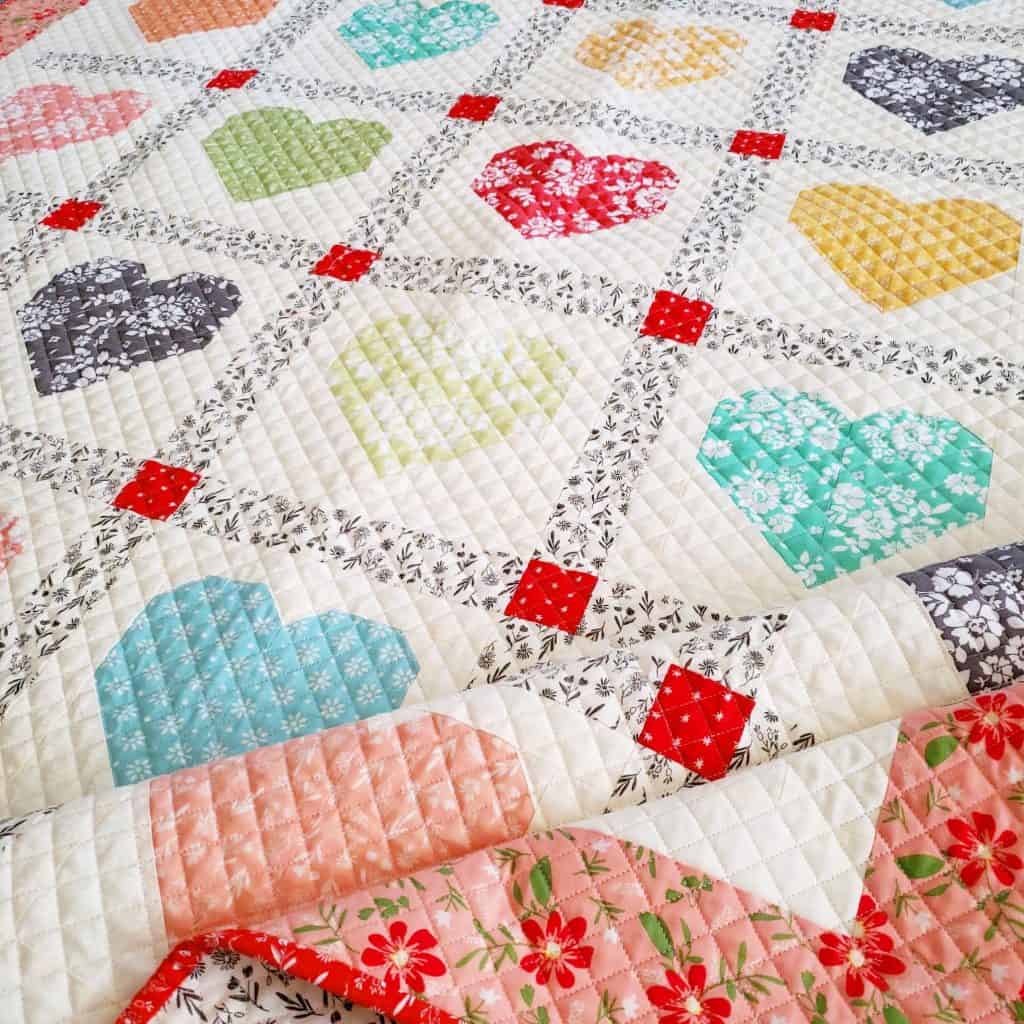 Lovely Quilt Details
The Lovely Quilt finishes at 56″ x 65 ½″ and is a fat eighth quilt (just 12 fat eighths)! You'll also need some extra fabric for background, sashing, posts, and borders and binding. It's written for a confident beginner to sew, is perfect for a favorite collection, for holiday fabrics, or even for a two-color quilt! I used the 12 fat eighths from Summer Sweet and Canning Day included in the subscription box for my version.
Lovely Quilt Intro Video
I'm filming short videos for all of my new quilt patterns from here on out so you can see the quilt with more detail than just a photo. Watch above, or watch on my YouTube channel to see the short introduction to the Lovely Quilt.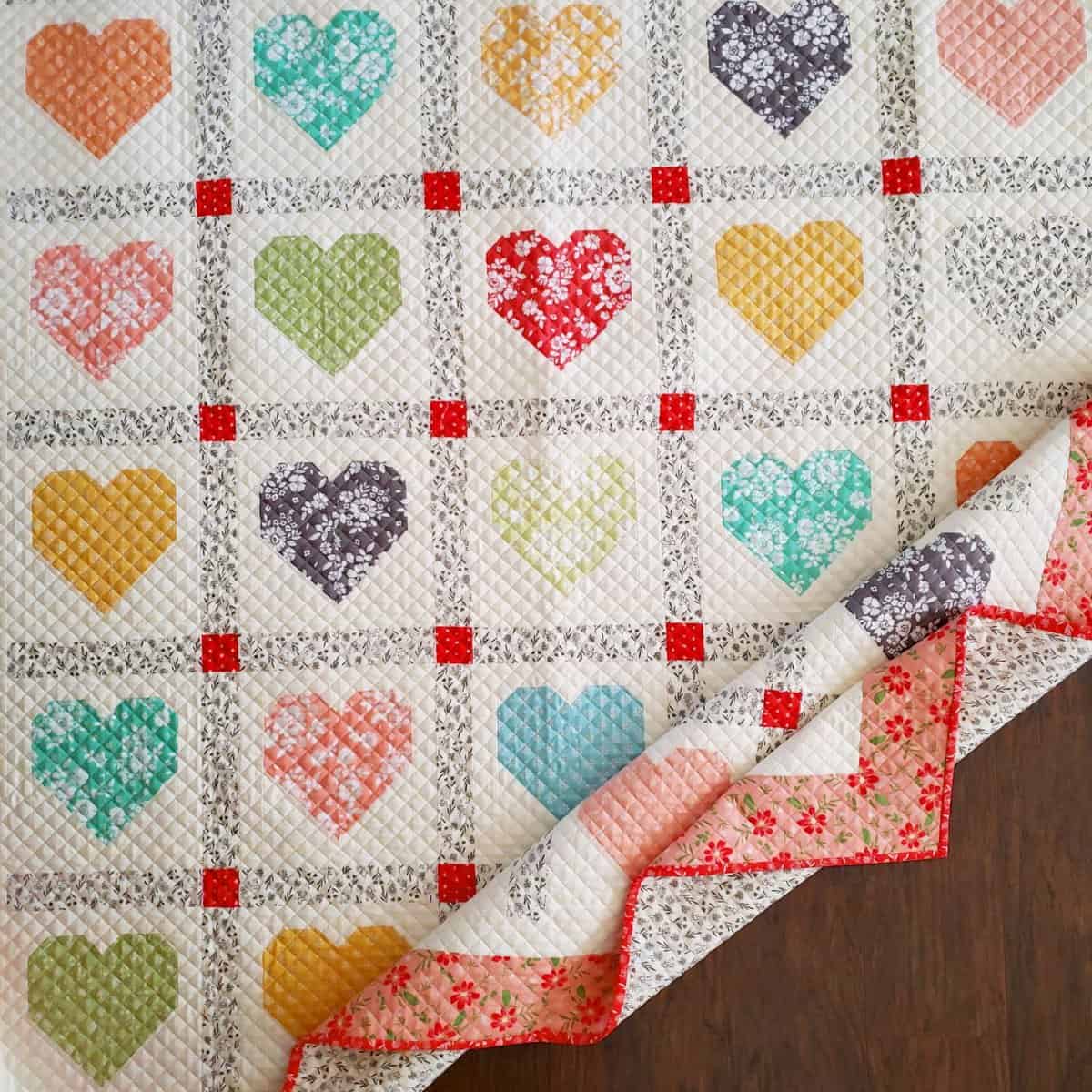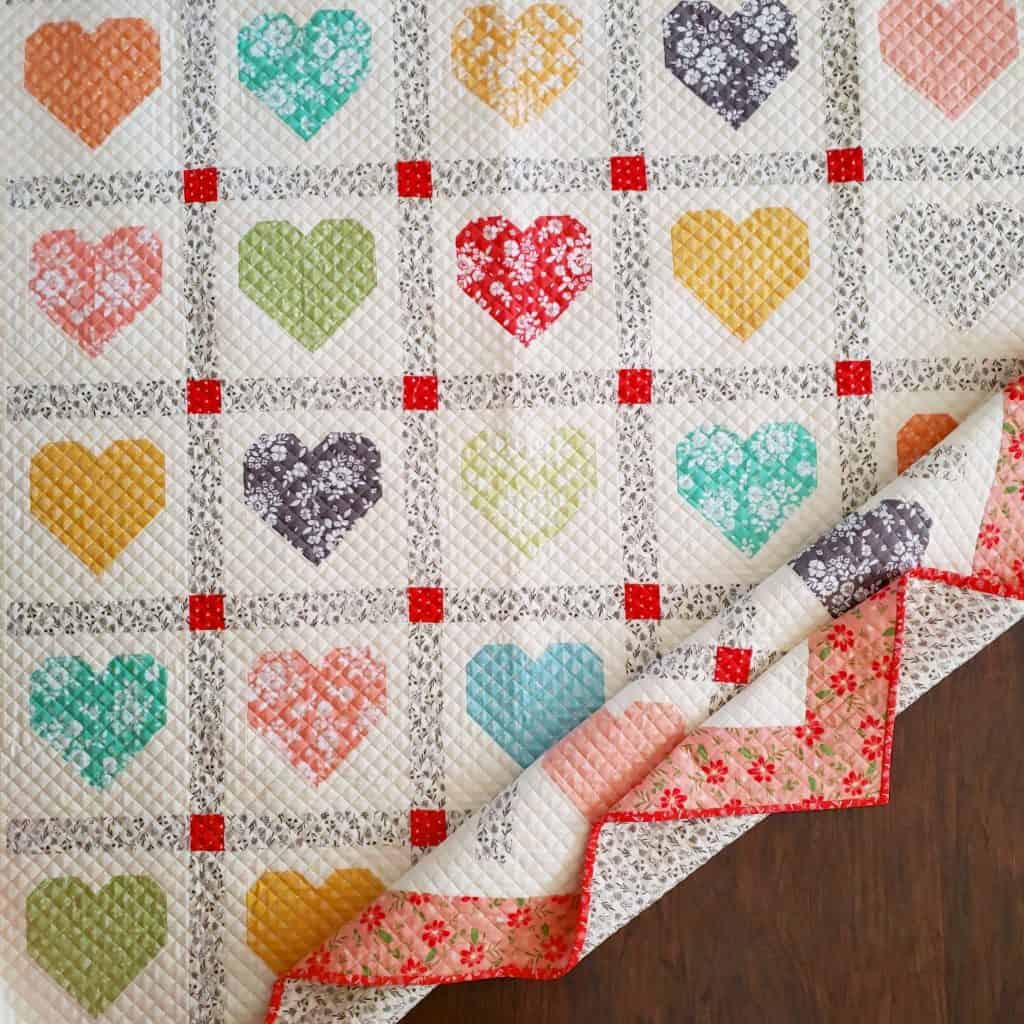 More on the Lovely Quilt
Get the Lovely Quilt Pattern in the shop now in paper and PDF. There are also just a few finishing kits left in the shop (kits do not include the 12 fat eighths needed to make the blocks but do include background, sashing, posts, border and binding.
Hope your weekend is off to a terrific start…and thanks so much for stopping by!