Hello, friends! Today I'm sharing the Moda Blockheads 5 Block 4 which is a delightfully fun Super Scrappy Star by Corey Yoder. I've got the pattern PDF link, tips, and more fun things to share today.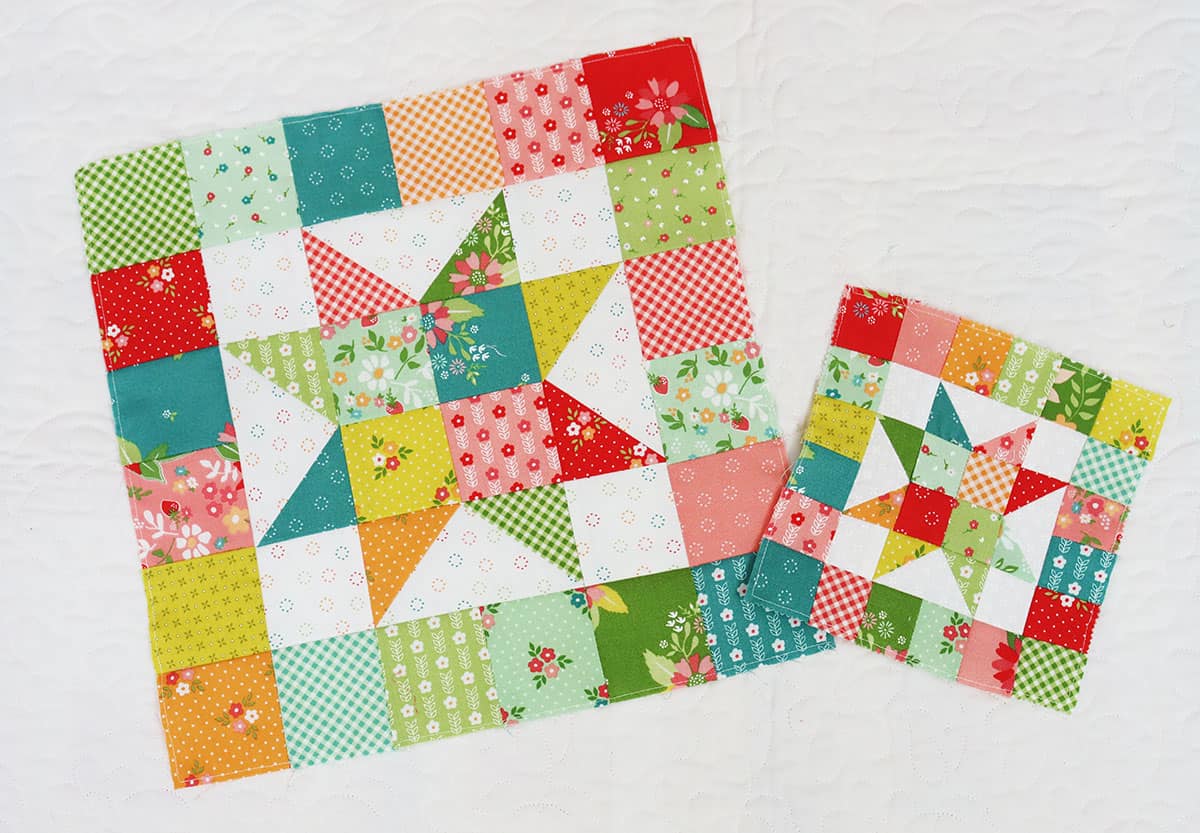 Moda Blockheads 5 Block 4
Block 4 Details and Tips
This week's block is a scrappy sawtooth star with a patchwork border. I decided to go as scrappy as I could with both of my blocks. Below you'll find a few tips to help ensure accuracy with your block along with the free pattern PDF download.
Make sure you accurately cut all of your squares!
I used my Bloc Loc ruler to make the flying geese units. You'll have to adjust your cutting if you use a specialty ruler since the pattern contains directions for the "four-at-a-time" geese. Use this Bloc Loc ruler for the large block and this Bloc Loc ruler for the small block.
I stay-stitched all around my blocks ⅛″ from the edges to make sure none of the seams separate before I get my blocks sewn into a quilt top. I routinely do this when there are a lot of seams around the edges of my blocks.
Download this week's block pattern PDF here or click on the red button below.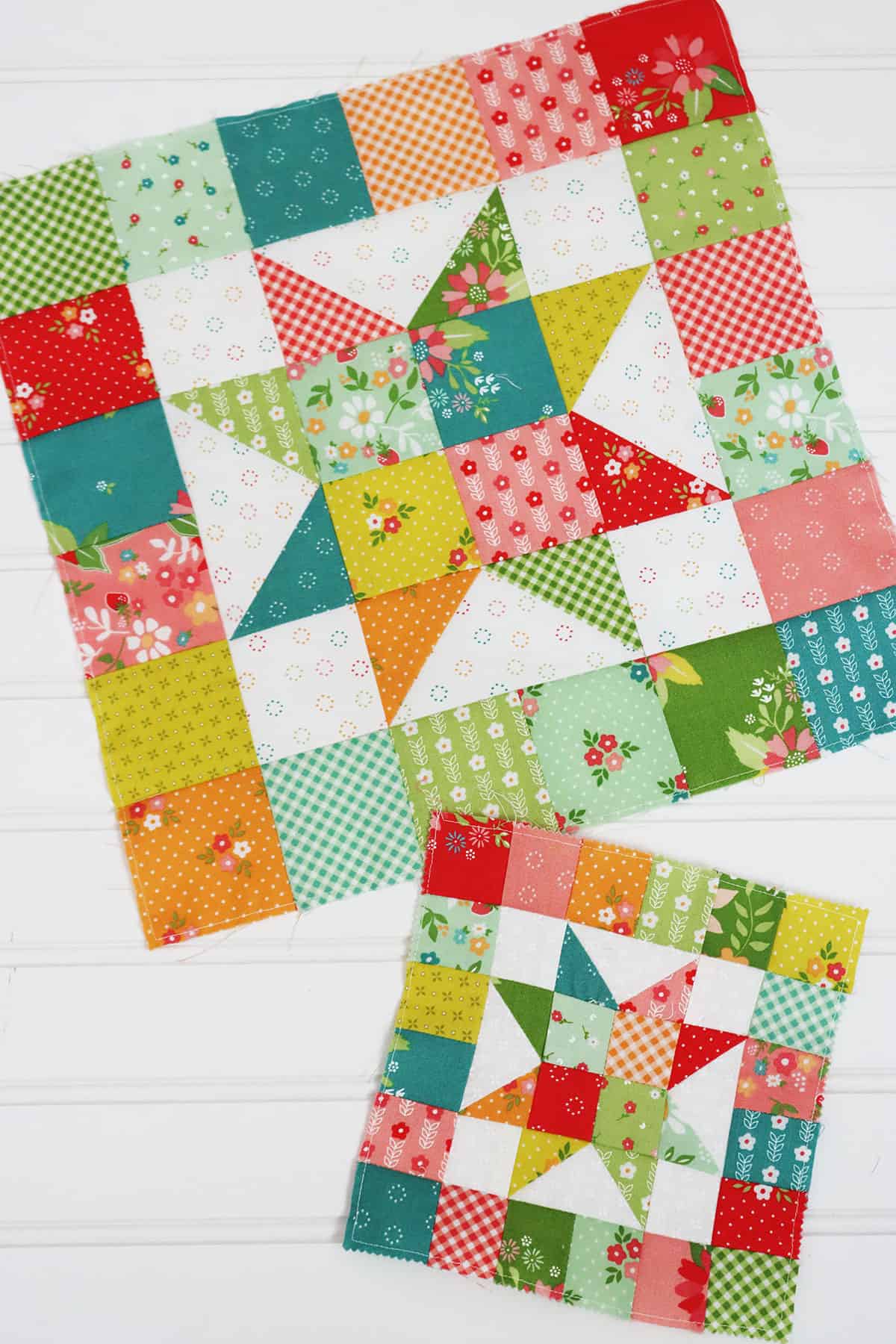 Blockheads 5 Sew Along Details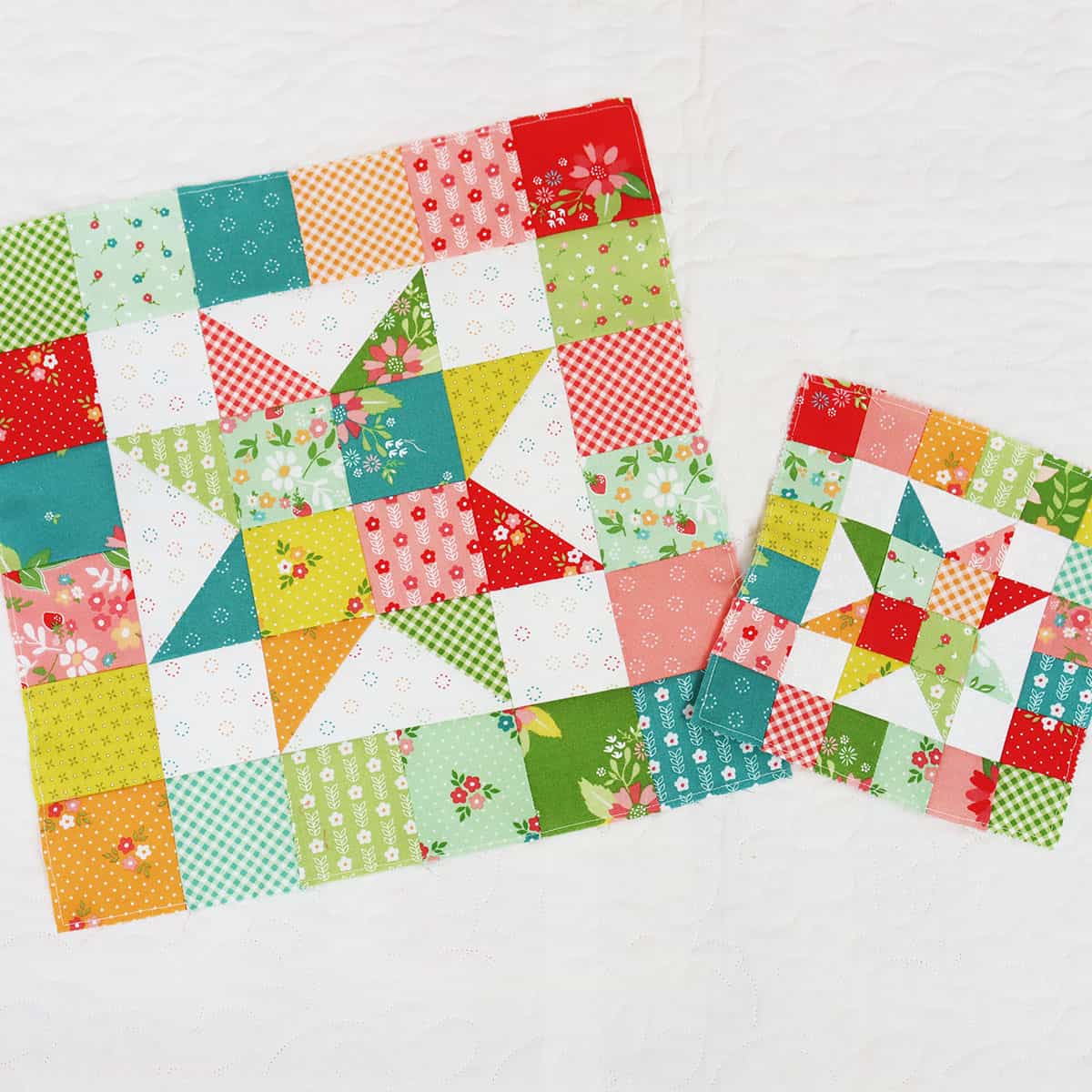 Previous Years Blockheads Patterns
Did you know that you can still access many of the previous Blockheads patterns for free? The first round of Blockheads patterns were published in a book; however, rounds 2, 3, and 4 can still be found online. Find the links for the previous patterns below: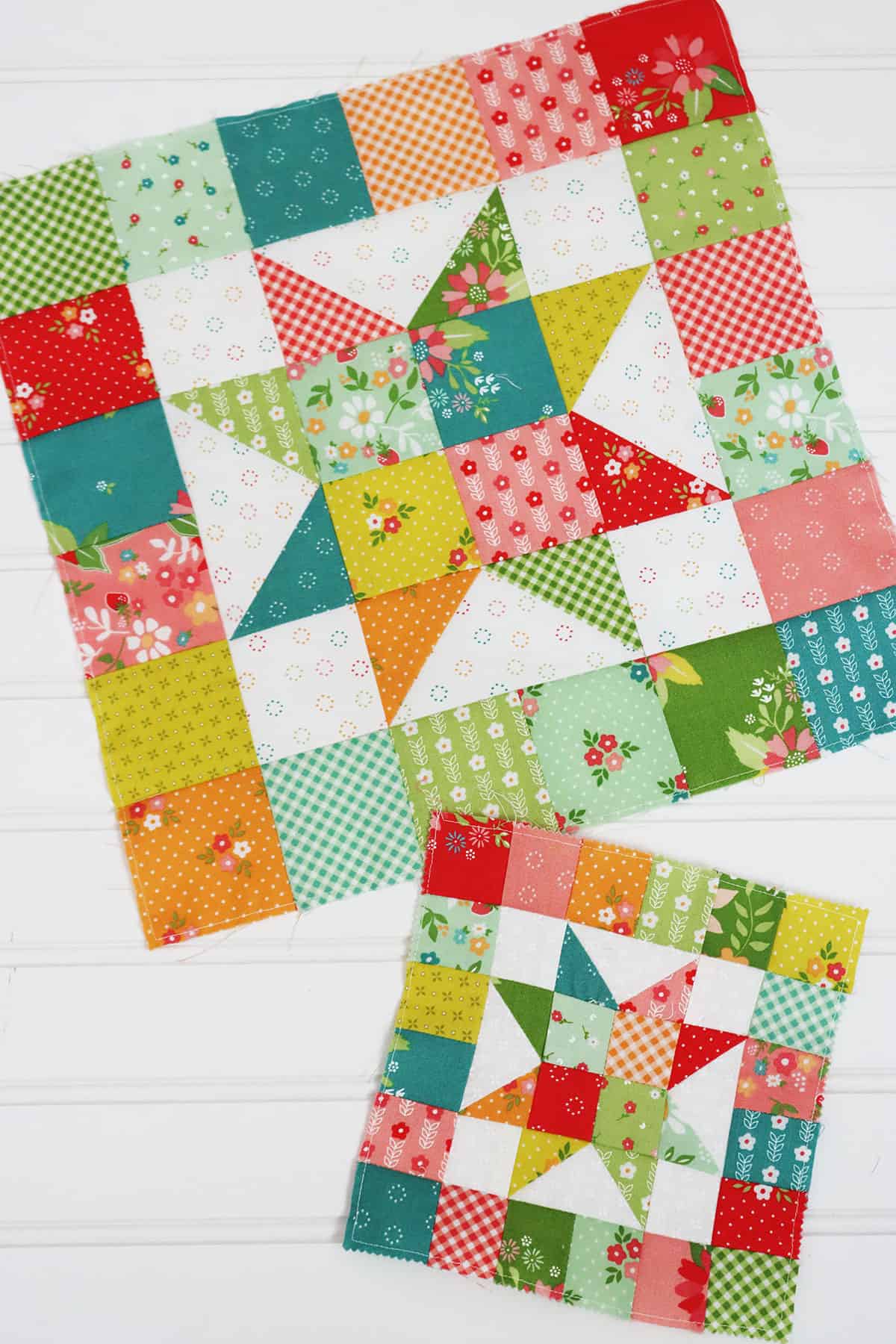 Next Week's Block
Be sure to stop by next week for Moda Blockheads 5 Block 5! Happy quilting!
Happy quilting!