Hello, friends! Today I'm sharing my Favorite Sampler Quilts: Row Quilts & More with a fun show and tell video to go along with today's post. I recently realized that some of my early row quilts hadn't yet been shown on our YouTube channel and decided a fun round up post and video was in order.
Row quilts, samplers, and block of the month projects are some of my favorites for their variety and for their usefulness in learning new skills and techniques in quilting. I attribute an early block of the month program that I participated in as a newish quilter to really putting me on the path of my quilting journey. These quilts definitely have a special place in my heart.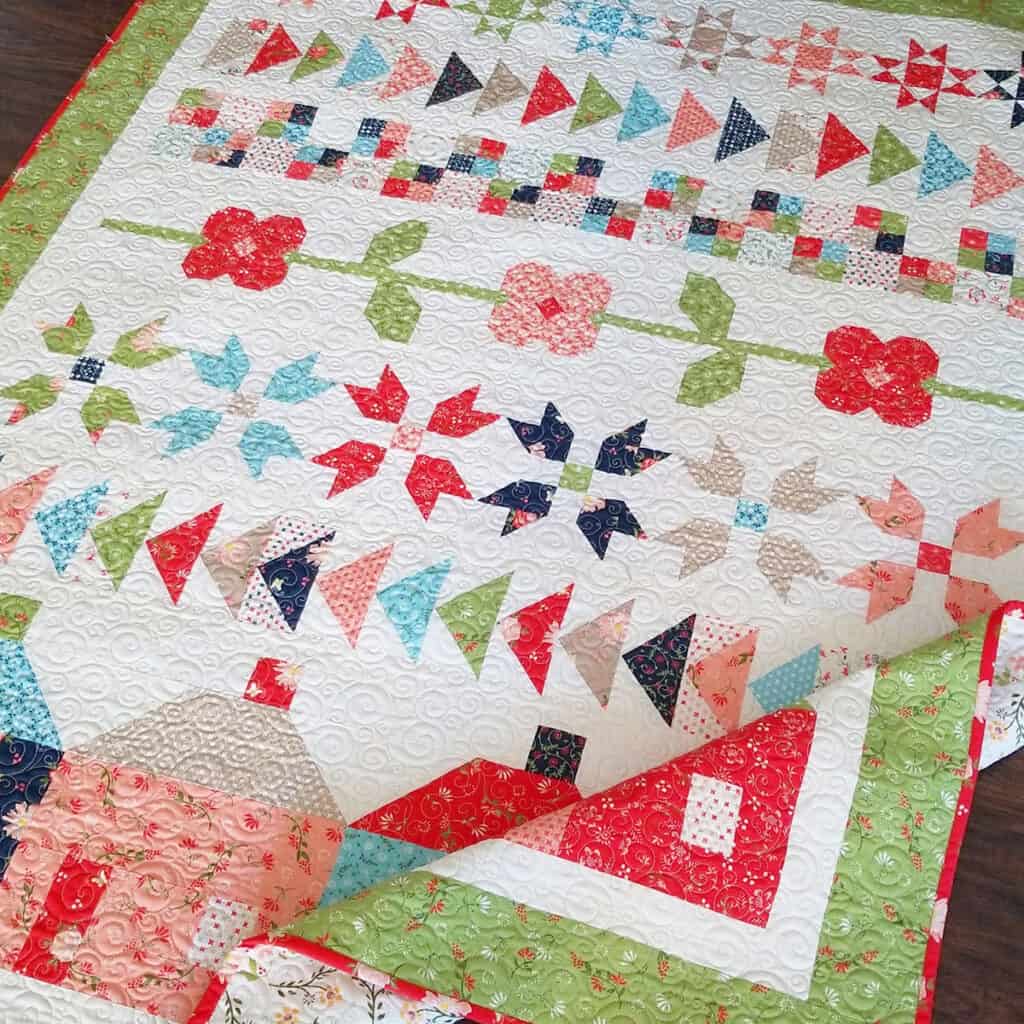 Favorite Sampler Quilts: Row Quilts & More
Family Farm & Beach House Quilts
First up are the Family Farm and Beach House row quilts. Family Farm (above left) is pieced in our Harper's Garden collection. And Beach House (above right) is sewn with our Happy Days group. You can find the finished quilt sizes and pattern links below: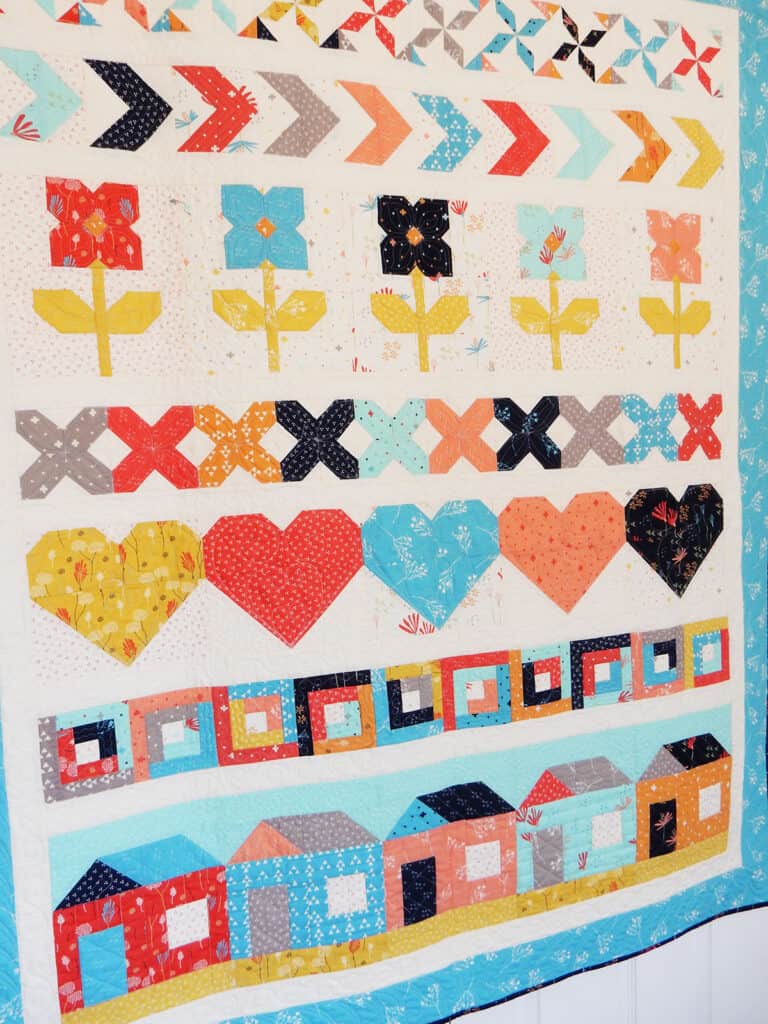 Favorite Things & Garden Stars Sampler Quilts
Favorite Things was my very first row quilt pattern and is pieced in our Desert Bloom collection. And Garden Stars Sampler (above right) is pieced in our Walkabout fabrics and also features a wall hanging version.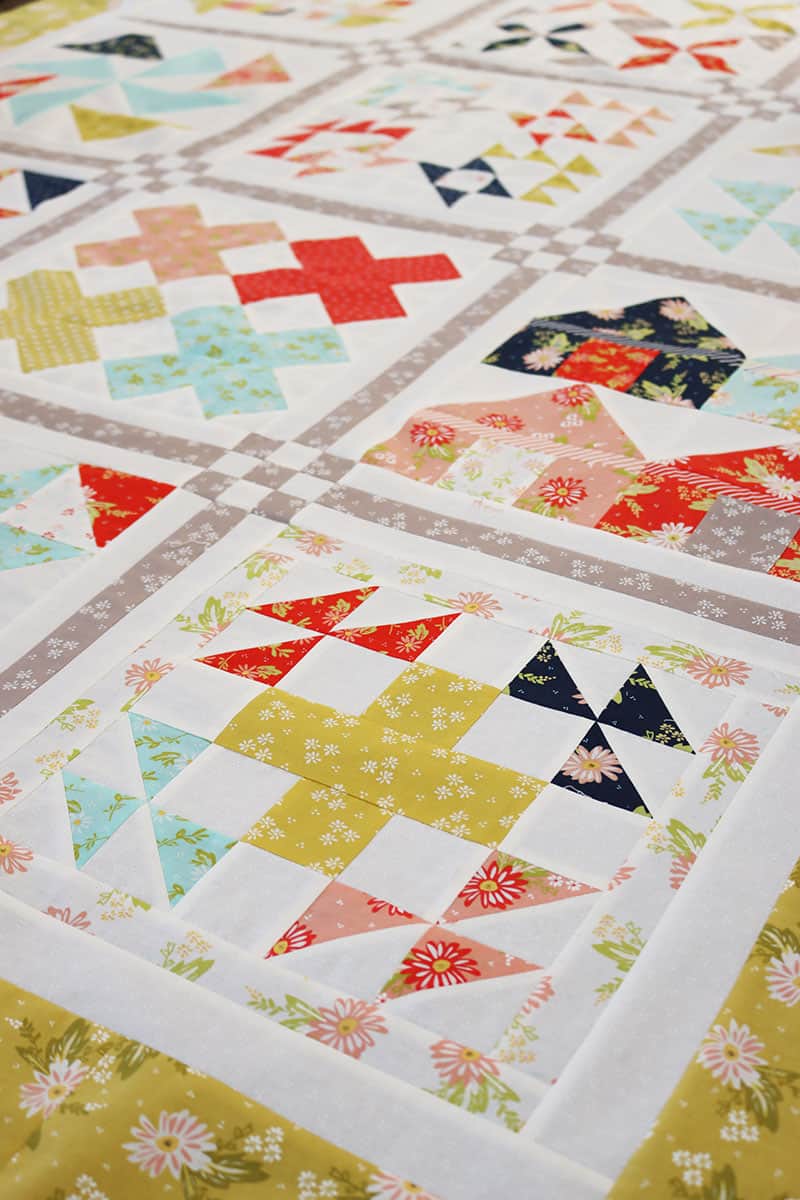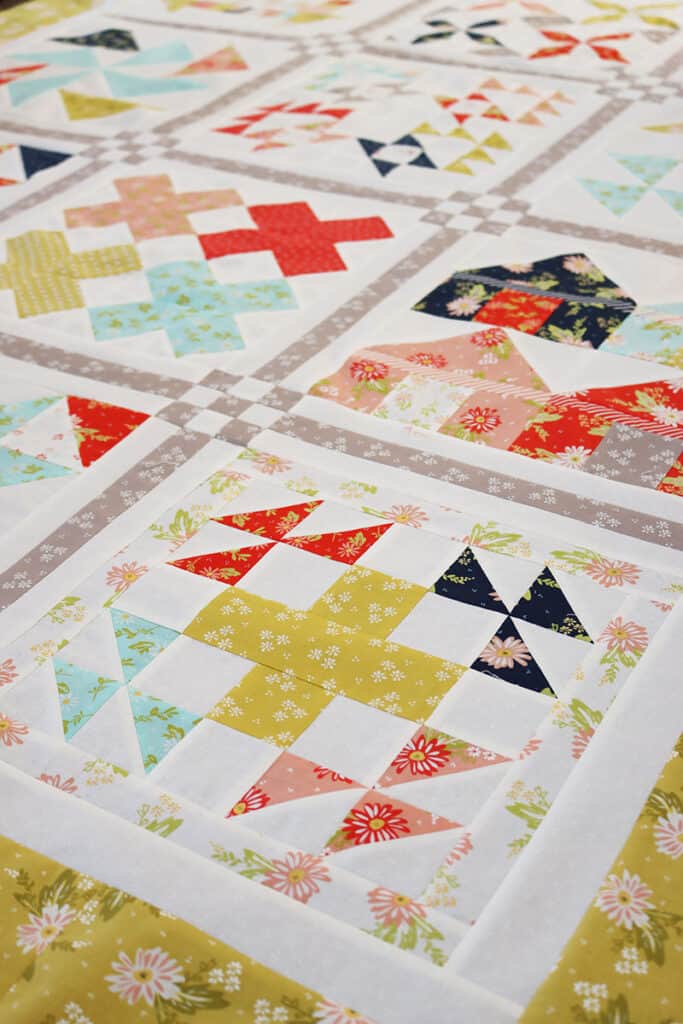 2021 BOM & 2022 BOM Quilts
Block of the Month quilts are especially fun for me to make and sew. Above left is my 2021 Block of the Month quilt in our Happy Days collection and above right is my 2022 Block of the Month quilt in Seashore Drive Fabrics. Both of these quilt patterns also feature smaller block and quilt versions.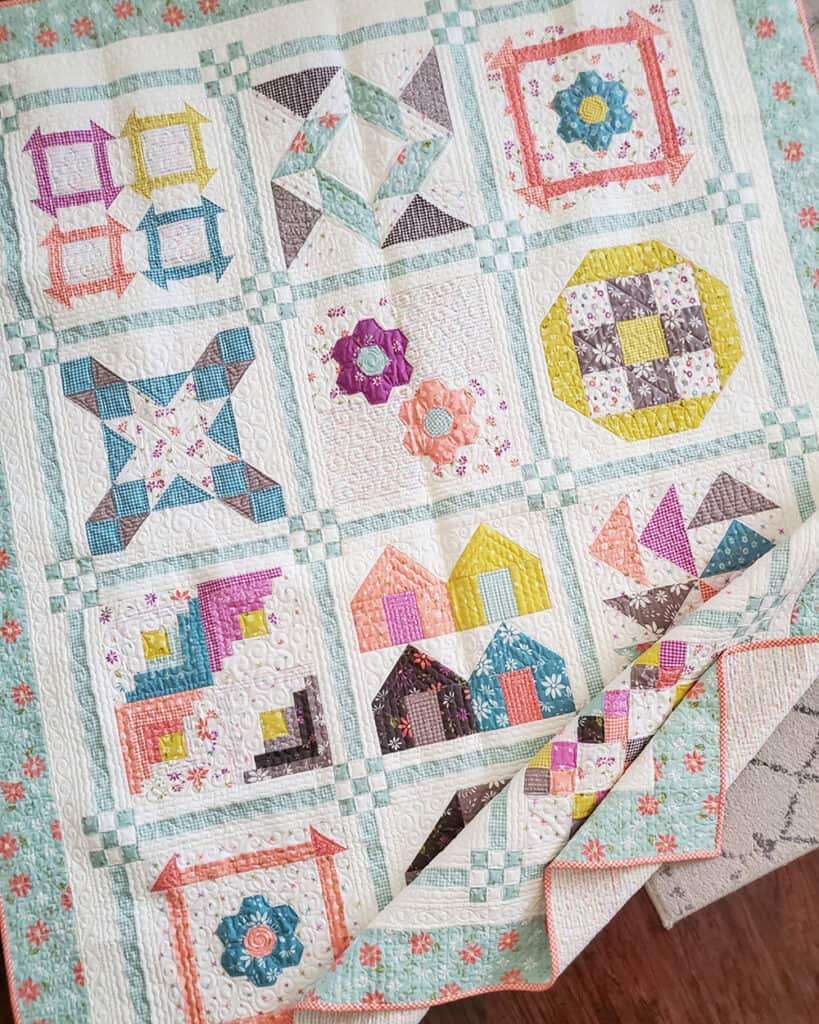 Summer Fun BOM & Land that I Love Quilts
The Summer Fun (above left) sampler quilt highlights our Seashore Drive fabrics. And Land That I Love (above right) is my daughter Chelsi's row quilt with our Happy Days collection.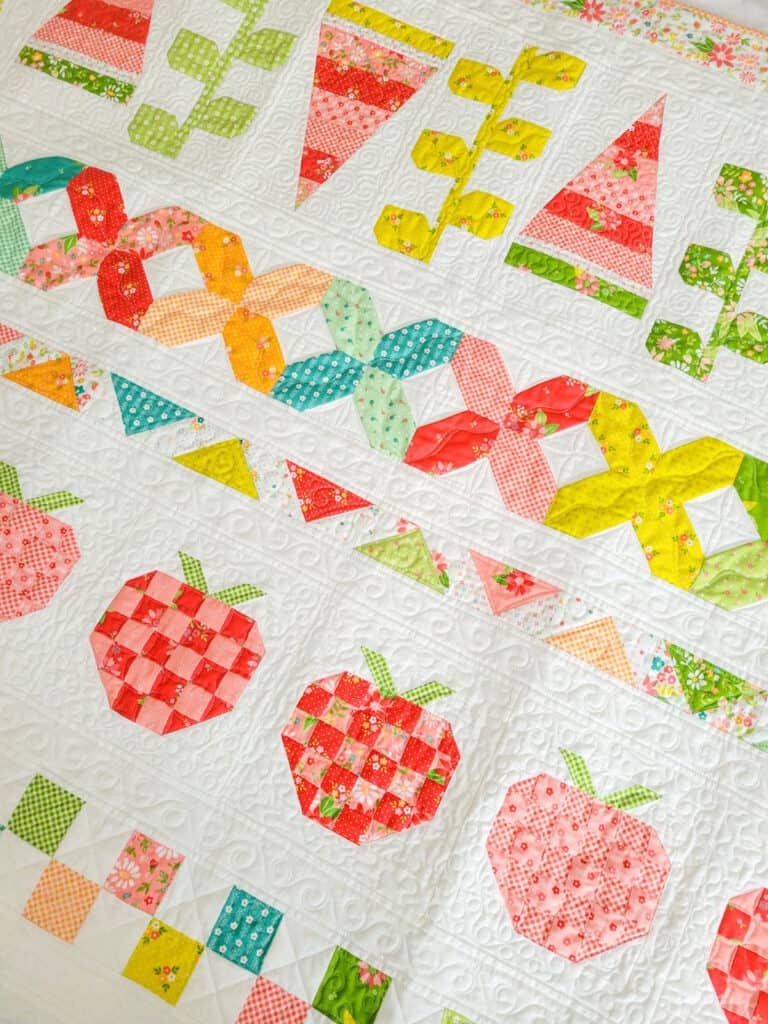 Summer Slice Quilt
And last but not least is Chelsi's recent Summer Slice row quilt. This beautiful design features our Strawberry Lemonade collection. Summer Slice finishes at 59″ x 71″.
Favorite Sampler, Row, and Block of the Month Quilts Video
And finally, you can watch today's roundup of quilts video above or watch on our YouTube channel. See all of the quilts up close as I share a little bit about each one.
Thanks so much for stopping by for today's roundup of Favorite Sampler Quilts: Row Quilts & More. I hadn't shared several of these quilts on YouTube before, so it was nice to film the roundup video to share, and of course fun to revisit these favorites of mine.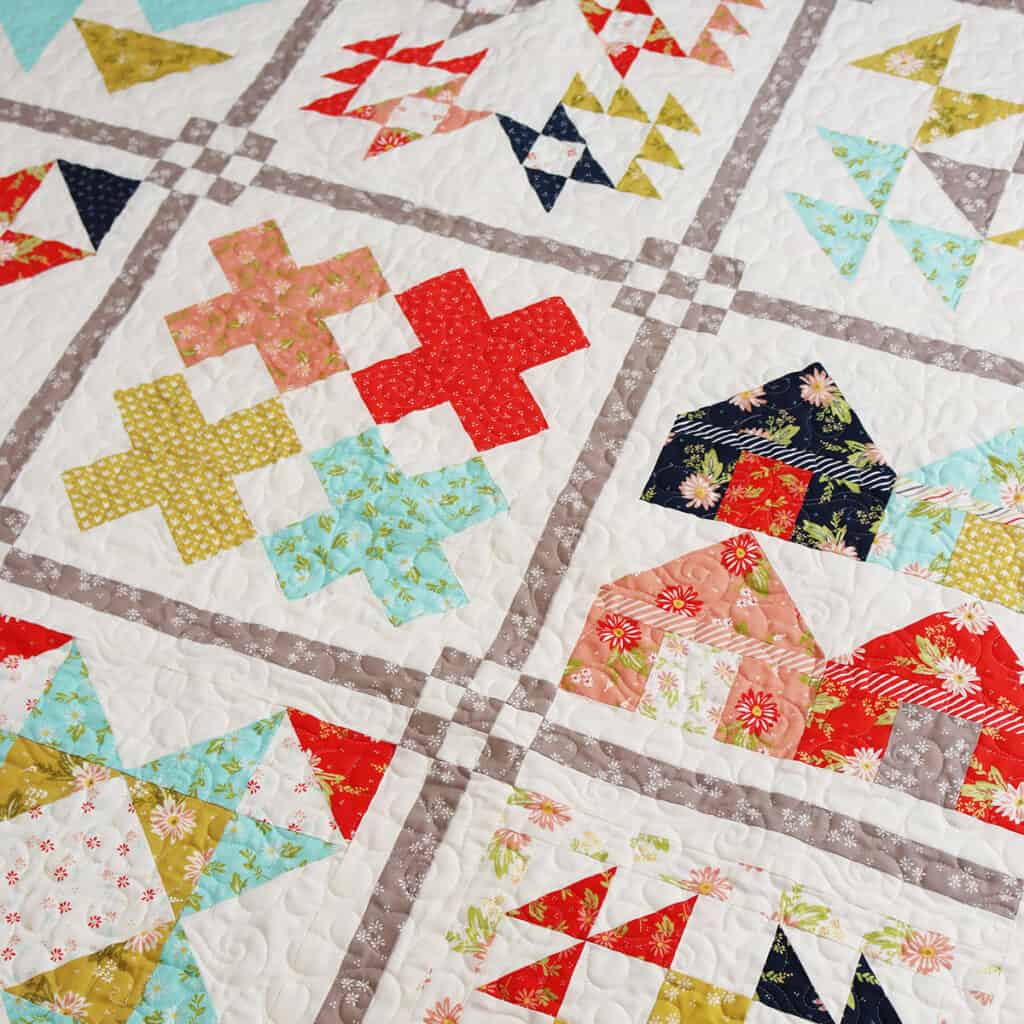 Happy quilting!