Hello and happy Wednesday! Today I'm sharing Moda Block Heads 3 Block 6 by Lisa Bongean of Primitive Gatherings. This week's block is a lot of fun, but let me tell you…there is a trick you are going to want to use so that it easily comes out accurate!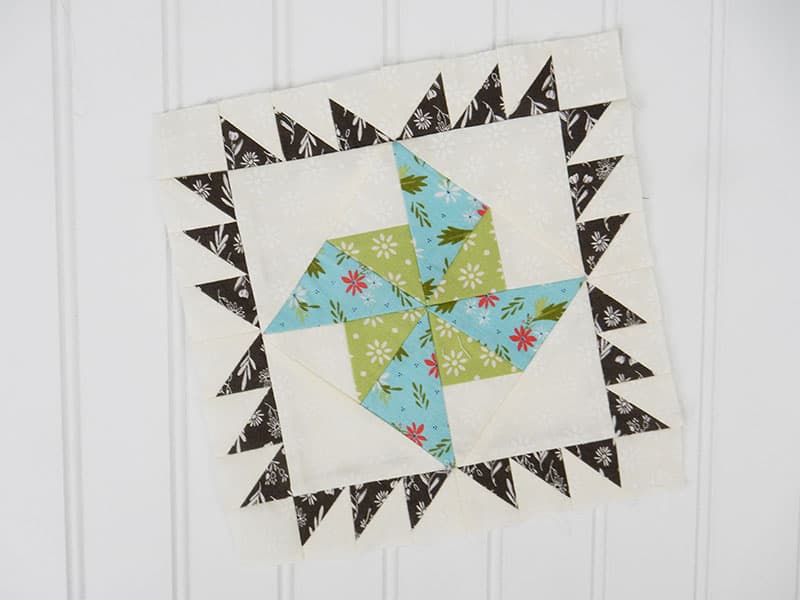 Moda Block Heads 3 Block 6
I am making the 8″ finished blocks, and absolutely love this one. But when I first looked at the pattern and realized how many little half-square triangles I needed to make I'll admit I was a little overwhelmed. I was trying to make several blocks that day and get ahead, and this one seemed a little daunting. But then I remembered I had some small triangle paper. And this block went together quickly and easily! Using triangle paper is the trick to making this block easily and accurately.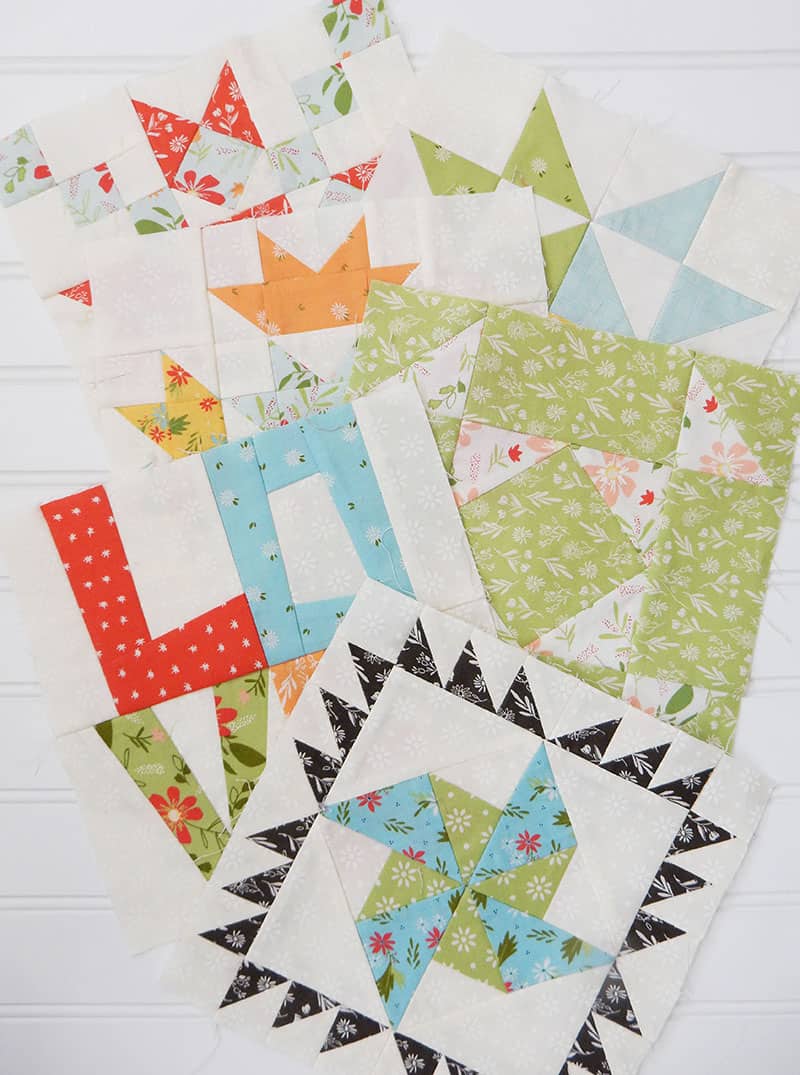 Block 6 Fabrics
First, I used just three fabrics for my block this week. I wanted to start bringing in some of the greys from our Summer Sweet collection, and this was a perfect block to use it in. I used the Charcoal Flora for the small half square triangles, and the Sprout Daisy Dot and the Sky Bouquet for the block center pieces. And, I used the Tonal Ivory Daisy Dot for my background.
Block 6 Tips and Tricks
You will definitely want to use triangle paper for your half-square triangles, especially if you are making the 8″ or smaller finished blocks. I used this paper for my half-square triangles. I love that you can get this variety pack with four sheets each of four different smaller sized triangle papers.
You might also want to consider starch, especially when making the smaller sizes 🙂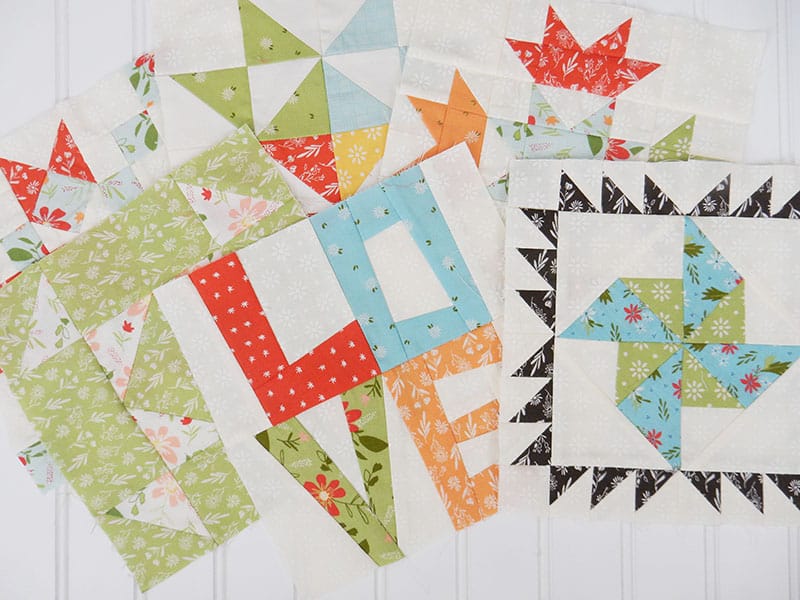 Block 6 Links
Go here or click the button below to visit Lisa Bongean's blog for the free PDF pattern for her block.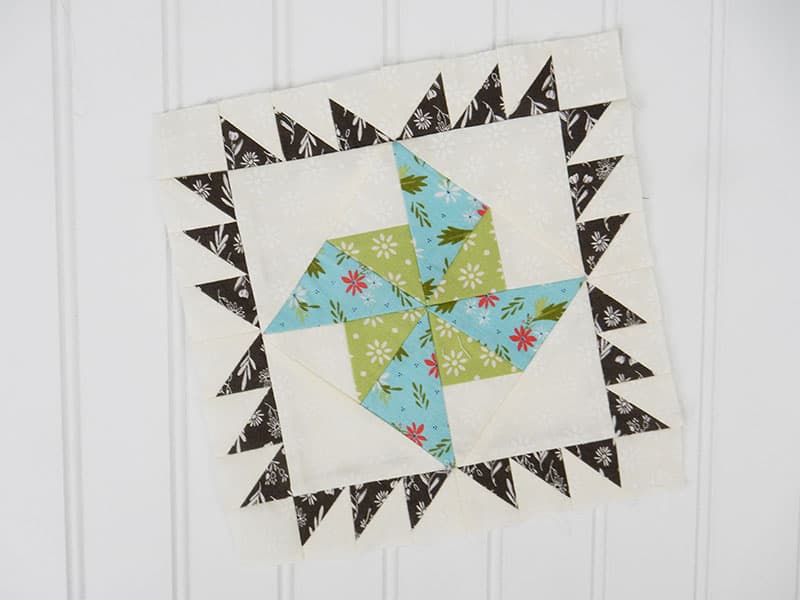 Moda Block Heads 3 Designers
Be sure to visit all of the other Block Heads 3 Designers today to see their blocks, find out what they are up to, and get their tips and tricks for this week's block.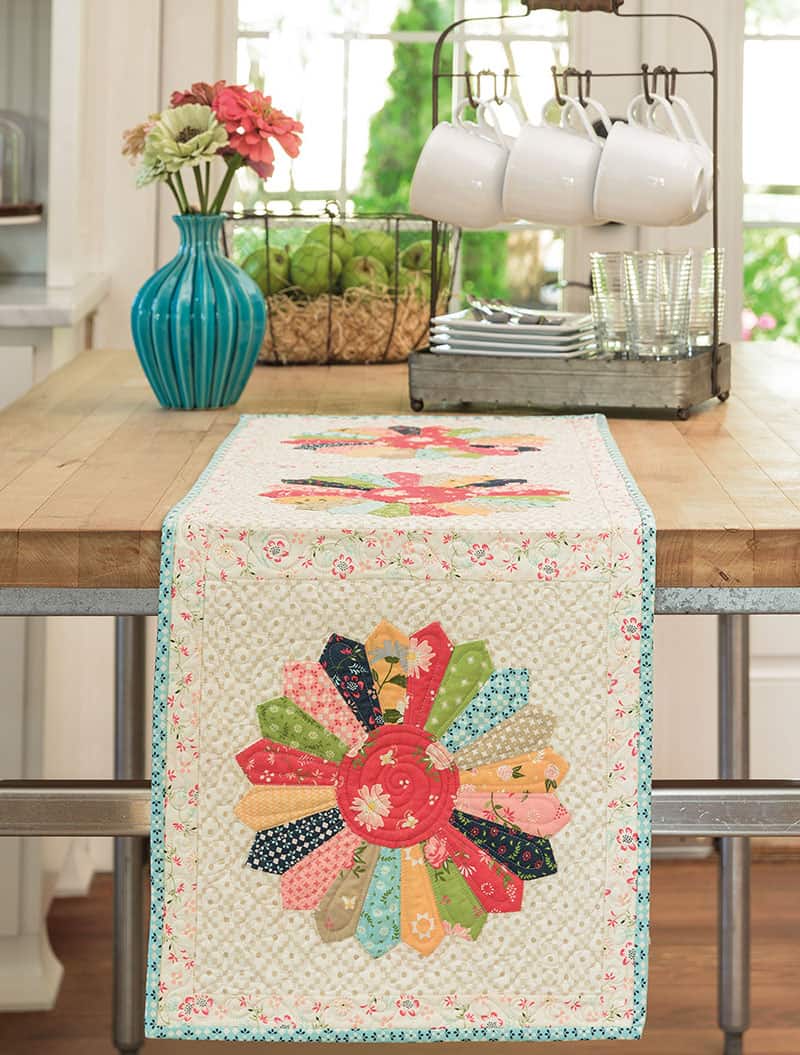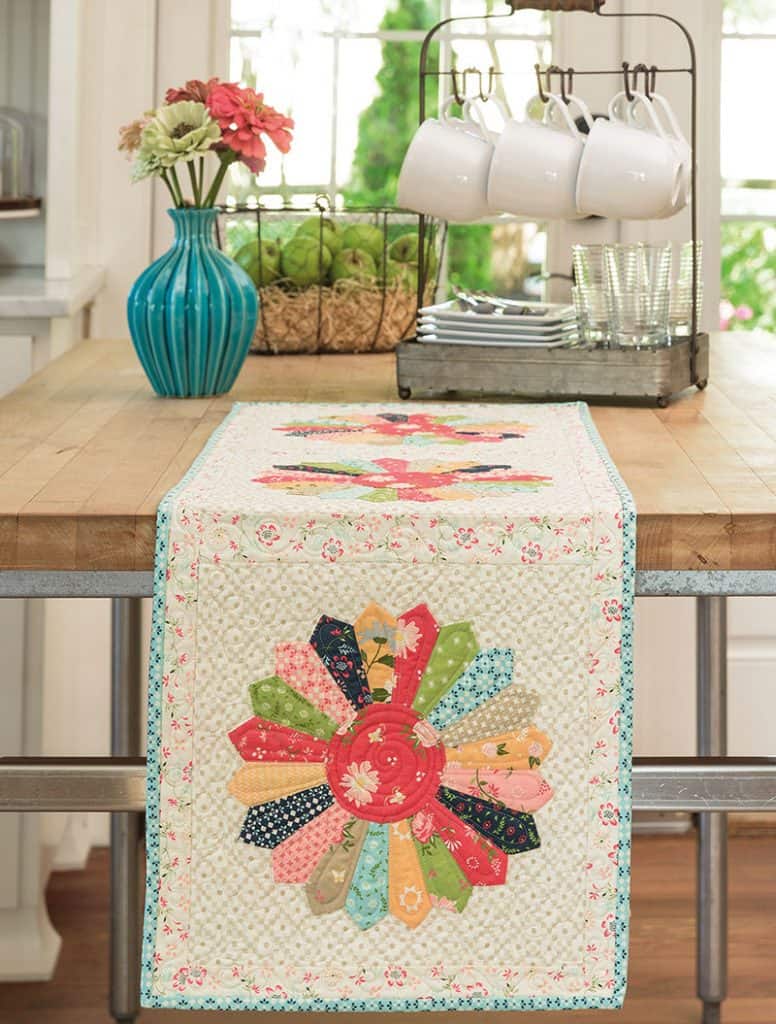 Something Fun This Week
Yesterday I began sharing projects from my upcoming book, Labor of Love: Scrappy Quilts at the Heart of Home. See yesterday's post for a peek at half of the quilts and for links to pre-order your copy now!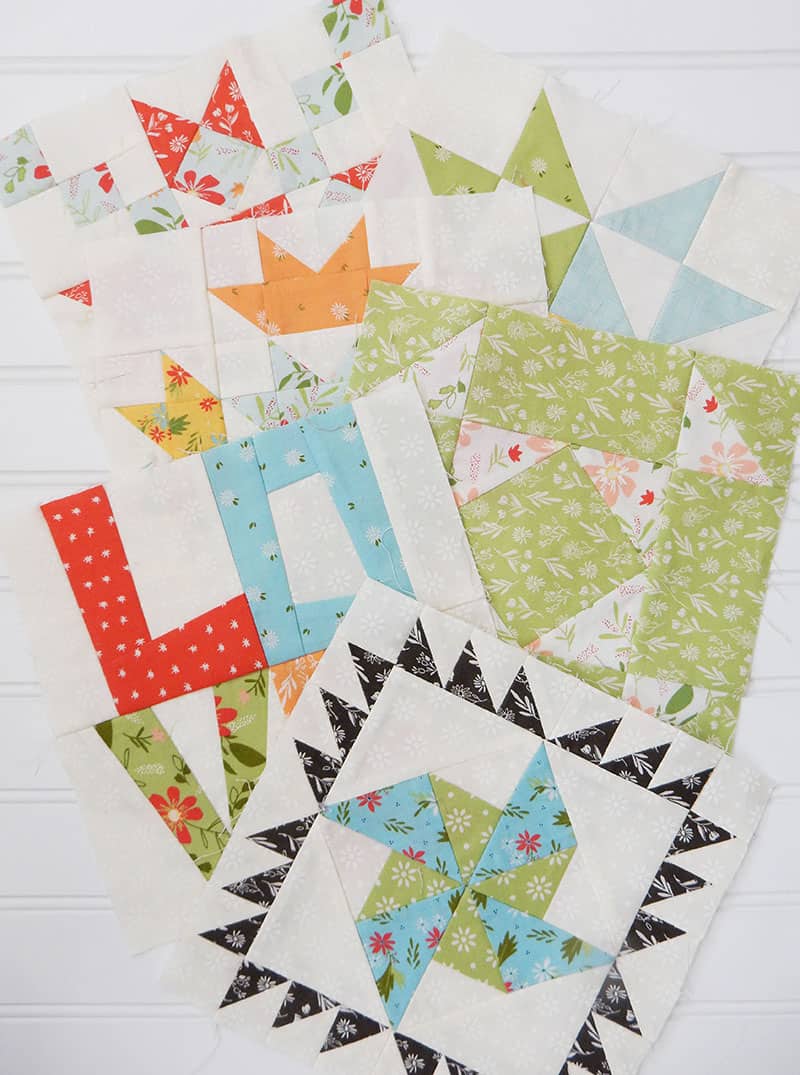 Thanks so much for stopping by to read the Moda Block Heads 3 Block 6 post. Happy quilting!