Hello and happy Friday! Thank you so much for the lovely comments on the first group of quilts I shared from my upcoming book Labor of Love: Scrappy Quilts from the Heart of Home. Today I'm sharing Labor of Love Quilts Part 2. I hope you'll find even more quilts to add to your list!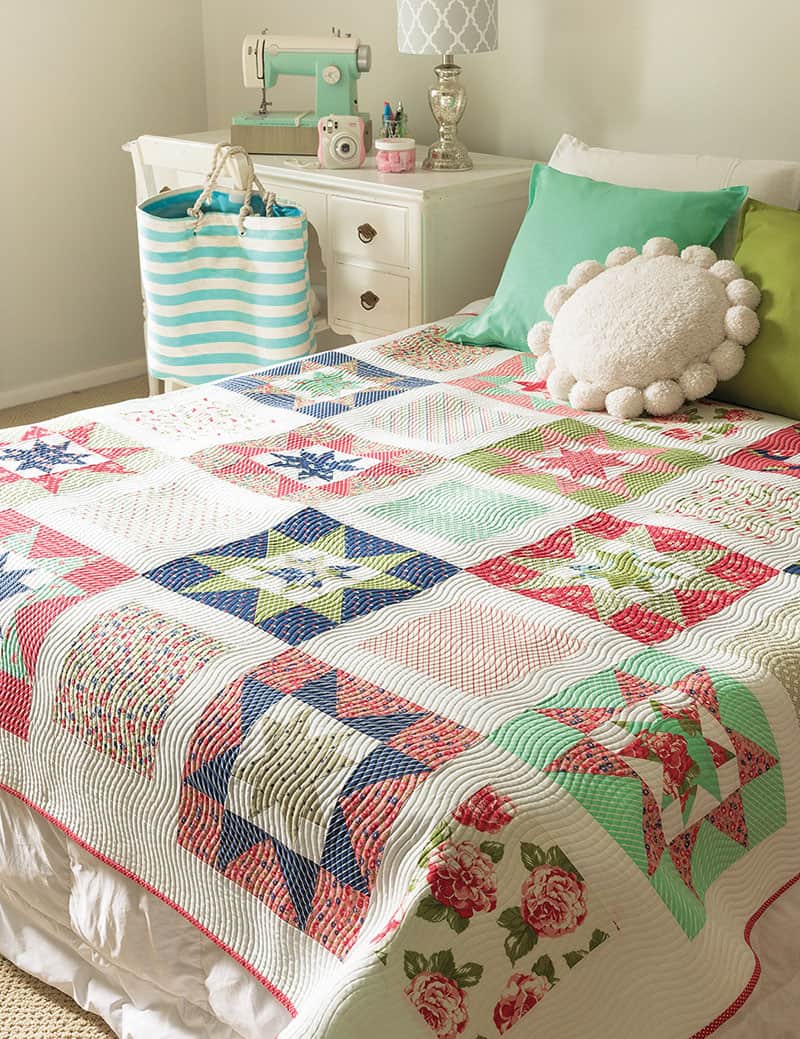 Labor of Love Quilts Part 2
Whimsy Stars
First up today is the Whimsy Stars quilt which goes together so quickly with the large double star blocks and alternating squares. Sewing this up in Bonnie & Camille fabrics made it even more cheerful! My daughter Chelsi helped with piecing blocks on this quilt and it was quilted by Marion Bott.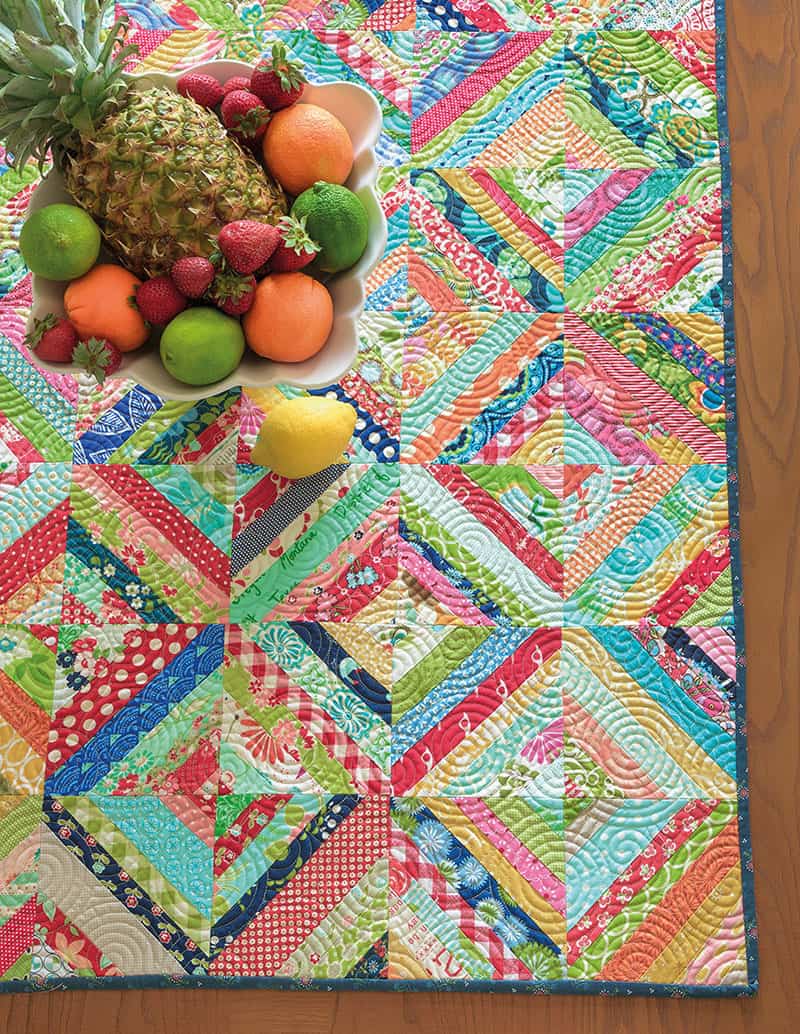 Sherbet and Cream
Another quilt included is this String-Block scrappy quilt called Sherbet and Cream. This is another quilt with scrappy goodness…and one I've been wanting to make for a long time. The fabrics are stash fabrics from the last several years, and I finished it up with a binding from our Walkabout collection. Marion Bott also did the lovely all over quilting on this quilt.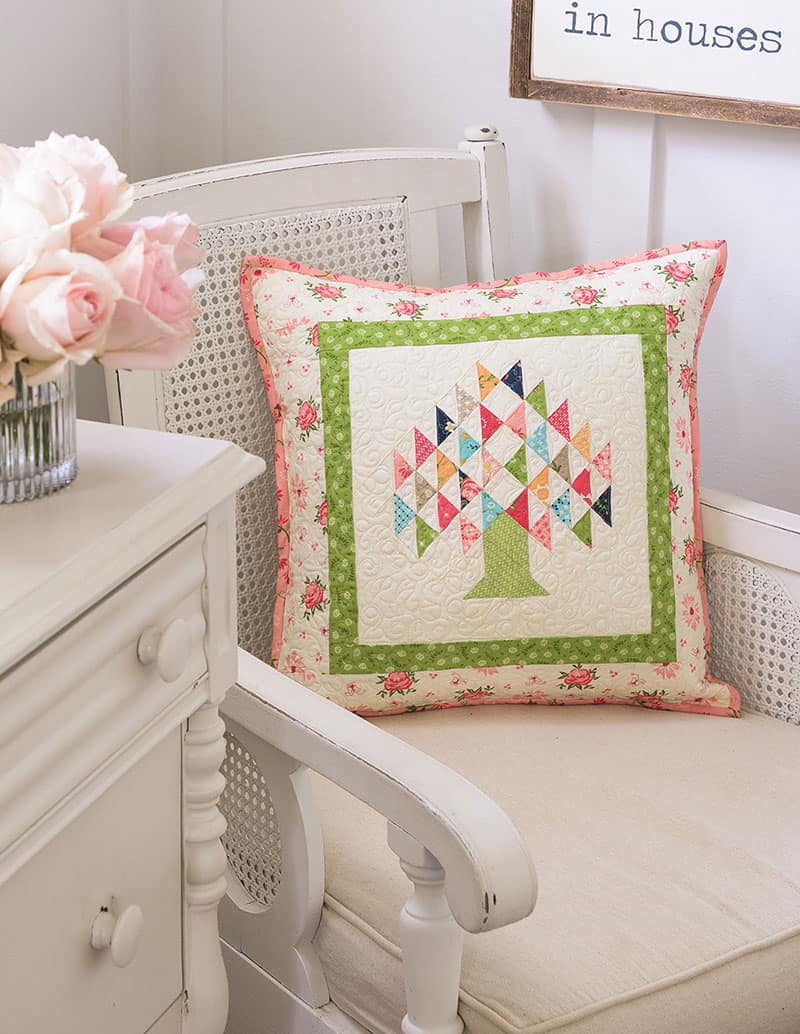 Family Tree Pillow
There is just something about a scrappy Tree block that I love, and I also love pillows. So the Family Tree pillow was one of the first projects on my list for the book. It was beautifully custom quilted by Val Krueger.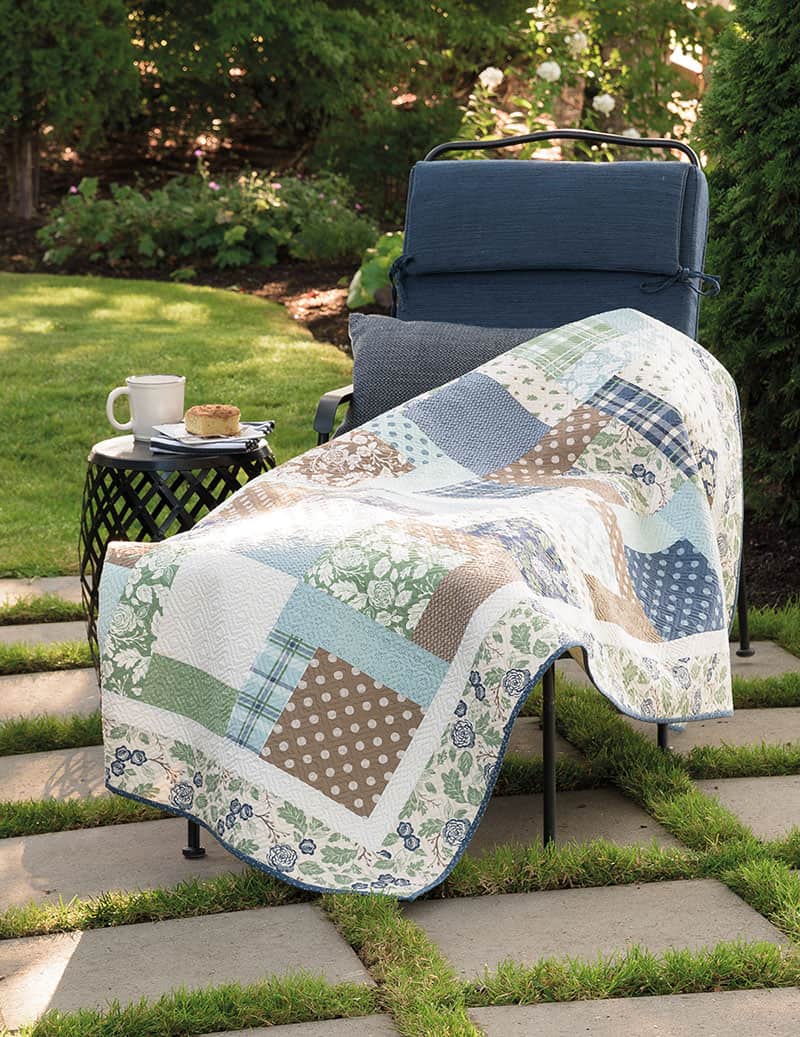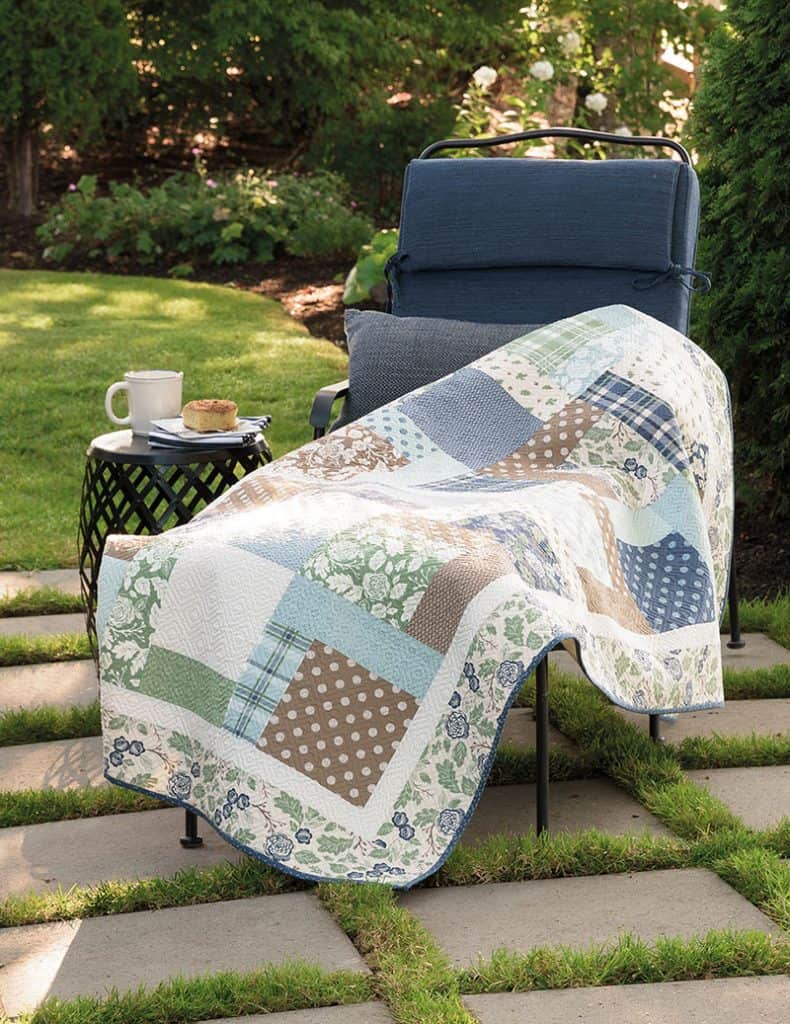 Cottage Charm
Cottage Charm is a fast and fun quilt to put together. It is beginner friendly and looks wonderful made up in any fabric collection. I fell in love with the blues and greens in this collection by my friend Vanessa Goertzen and had to design a quilt with them. My daughter Chelsi also helped with the piecing on this one, and it, too was quilted by Marion Bott.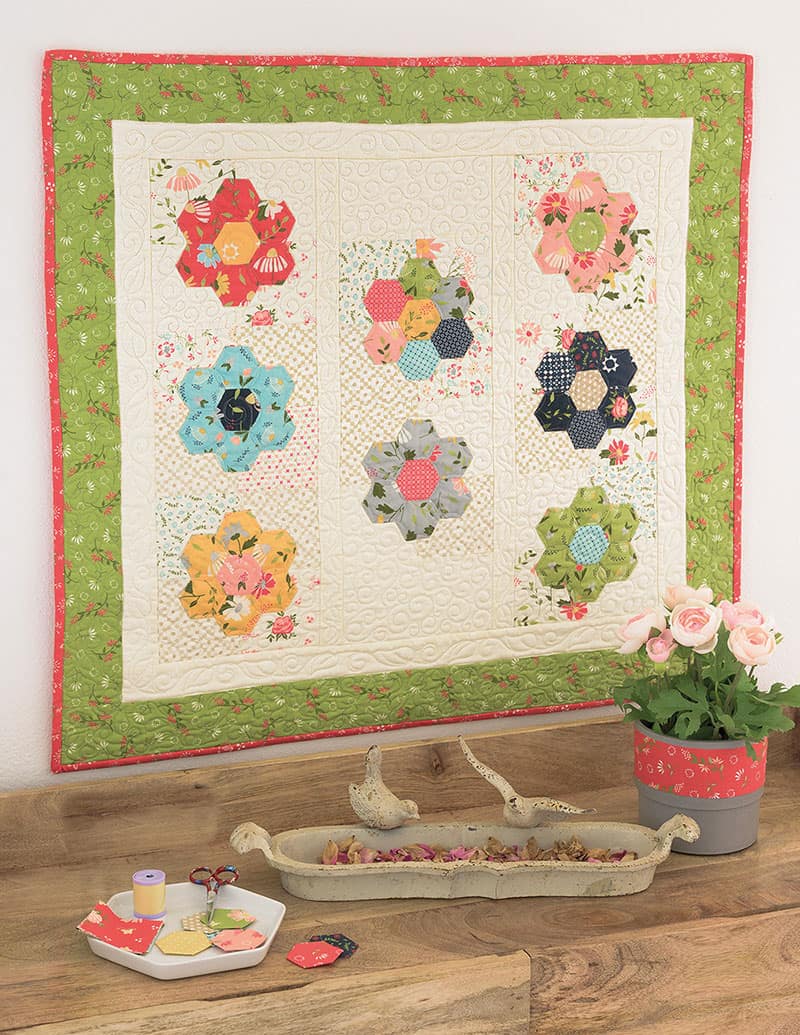 Window Box
I love flowers and have always wanted a window box…so of course a wall hanging with Grandmother's Flower Garden blocks was definitely in order. I used a mix of fabrics from Sherri & Chelsi fabric collections and included some of my favorite low-volume prints for backgrounds.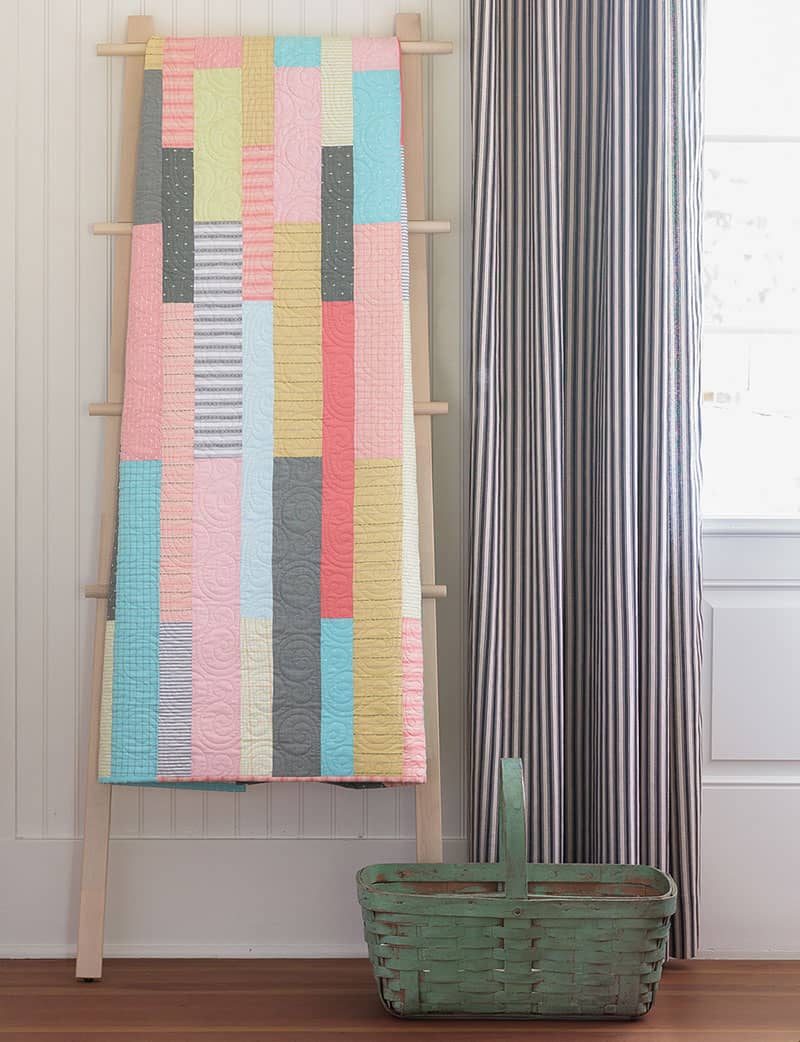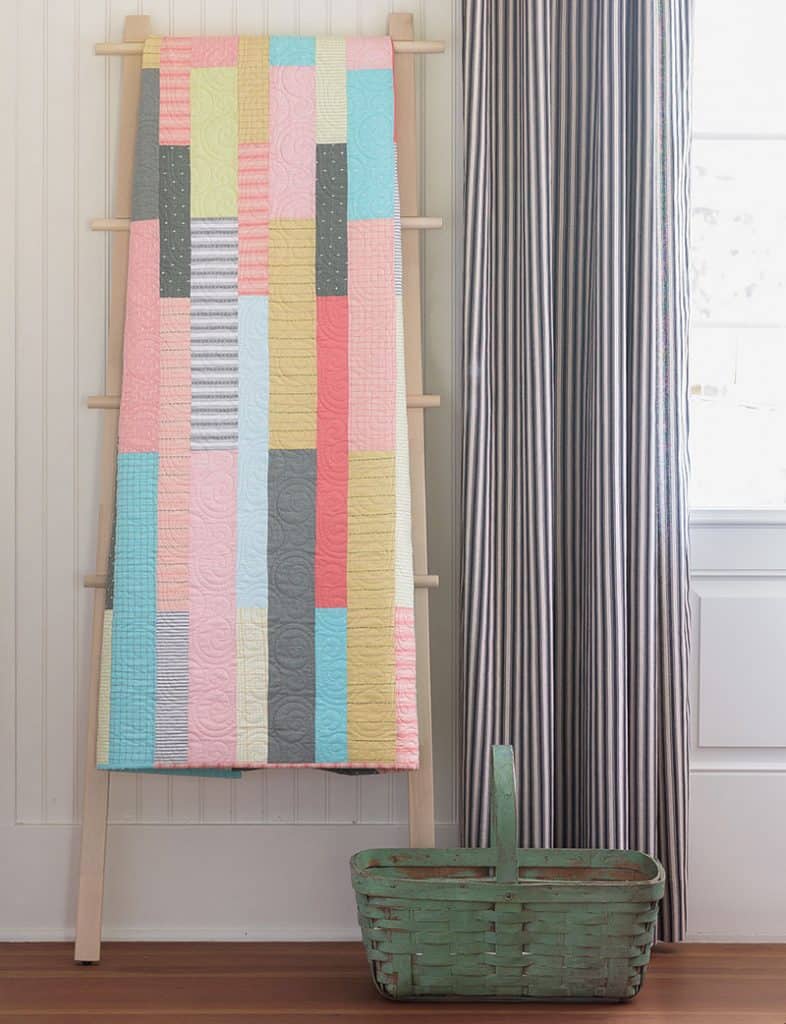 Sorbet
These wonderfully soft and lovely fabrics were just calling out to be made into a simple quilt. I often have left over strips in different sizes from projects and thought this design would also make a lovely scrap quilt. The fabrics I used are all cotton wovens by Corey Yoder, and the quilt finished up beautifully soft.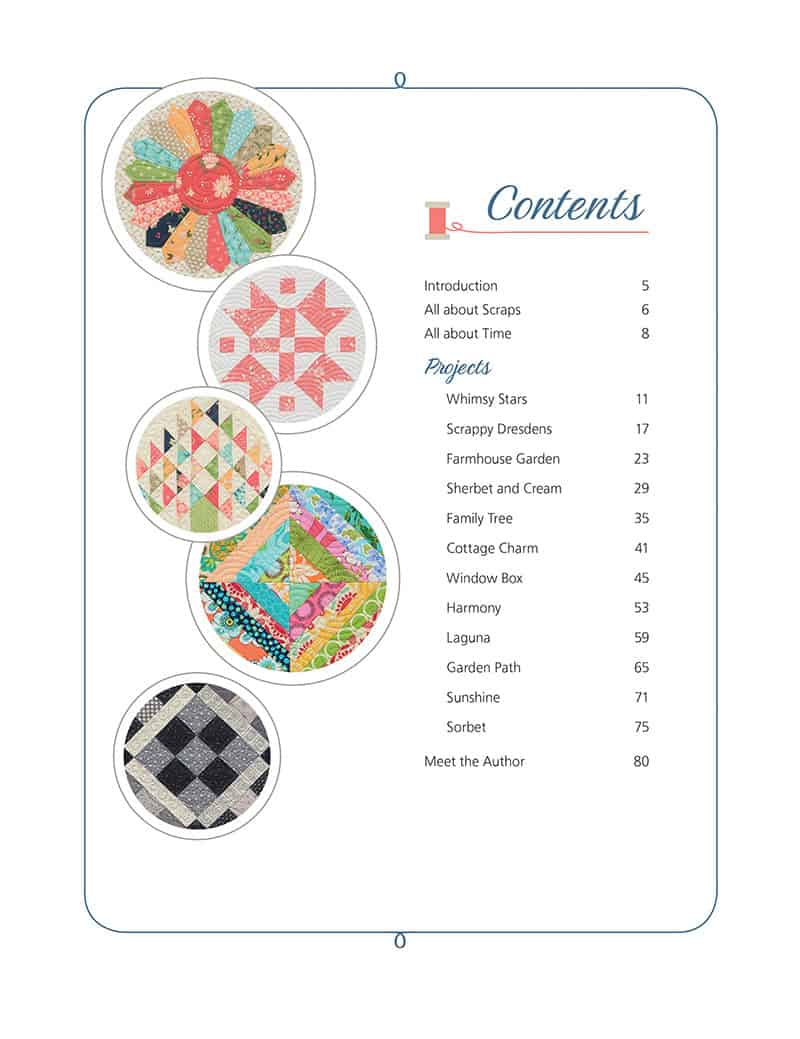 Labor of Love: Scrappy Quilts from the Heart of Home
I even love the table of contents…the folks at Martingale put together the loveliest quilting books. Their photography and layout is just gorgeous, and I was able to add lots of commentary and tips. If you missed my first post on this book with details on the other six quilts, you can find it here.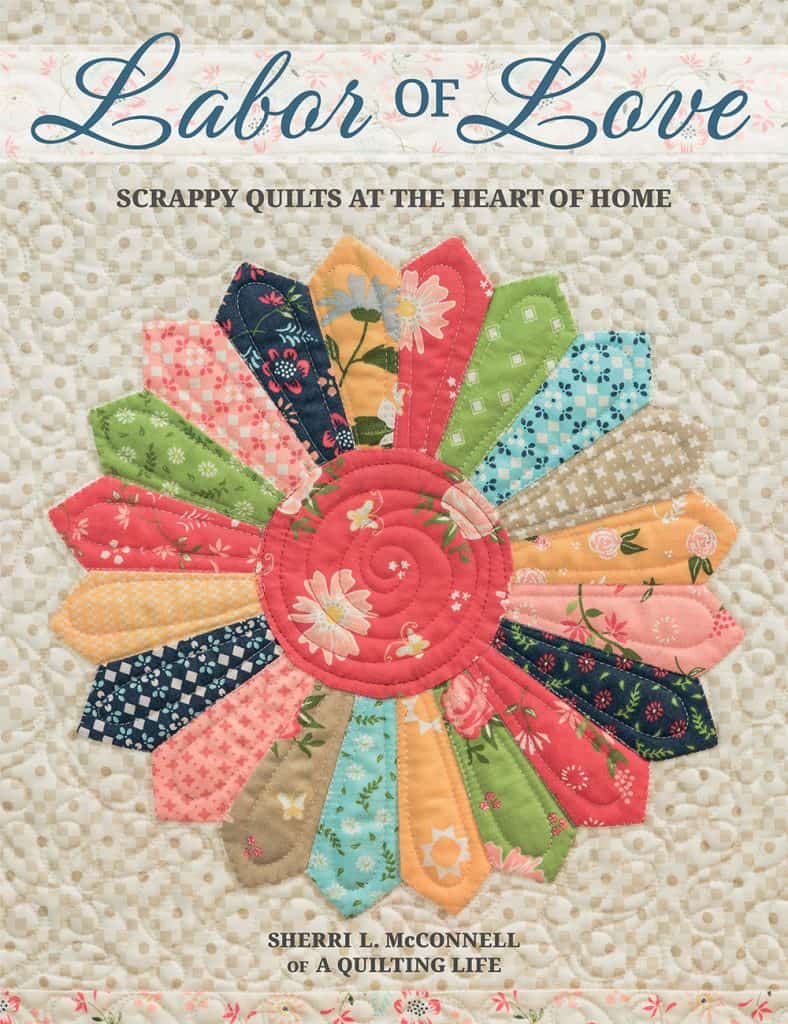 I hope you enjoyed seeing the quilts and projects in today's Labor of Love Quilts Part 2. I'm so very happy to finally be able to share! Happy quilting, and thanks so much for stopping by!