Hello friends, and Happy Wednesday. Today I'm sharing Moda Block Heads 3 Block 51 by my friend Vanessa Goertzen. This week's block is so. much. fun. I really love it! I know you'll love it too as it is not too difficult and also has lots of fun color options you can use.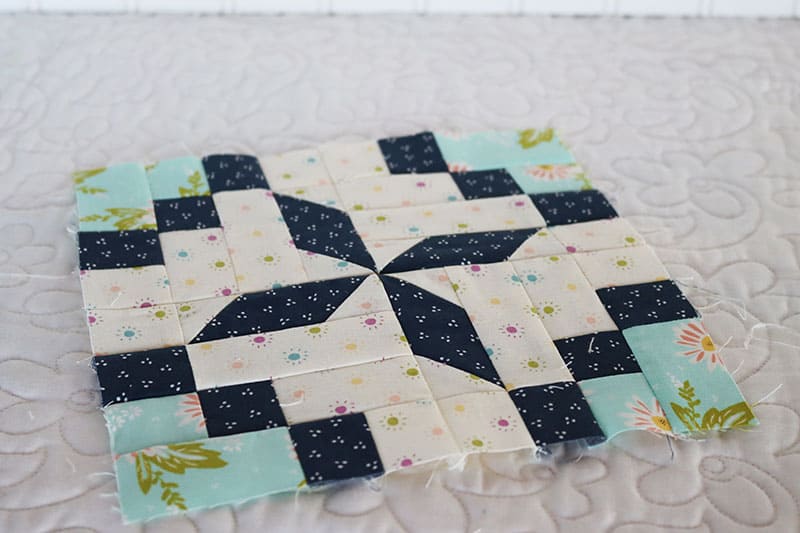 Block Heads 3 Block 51
I absolutely loved using the contrasting blues from our Happy Days collection along with the low-volume sun print in multi from our Balboa group. The contrast was a lot of fun. Pinwheels are always a favorite of mine, and I love how they are accented by the chain of squares going around the block.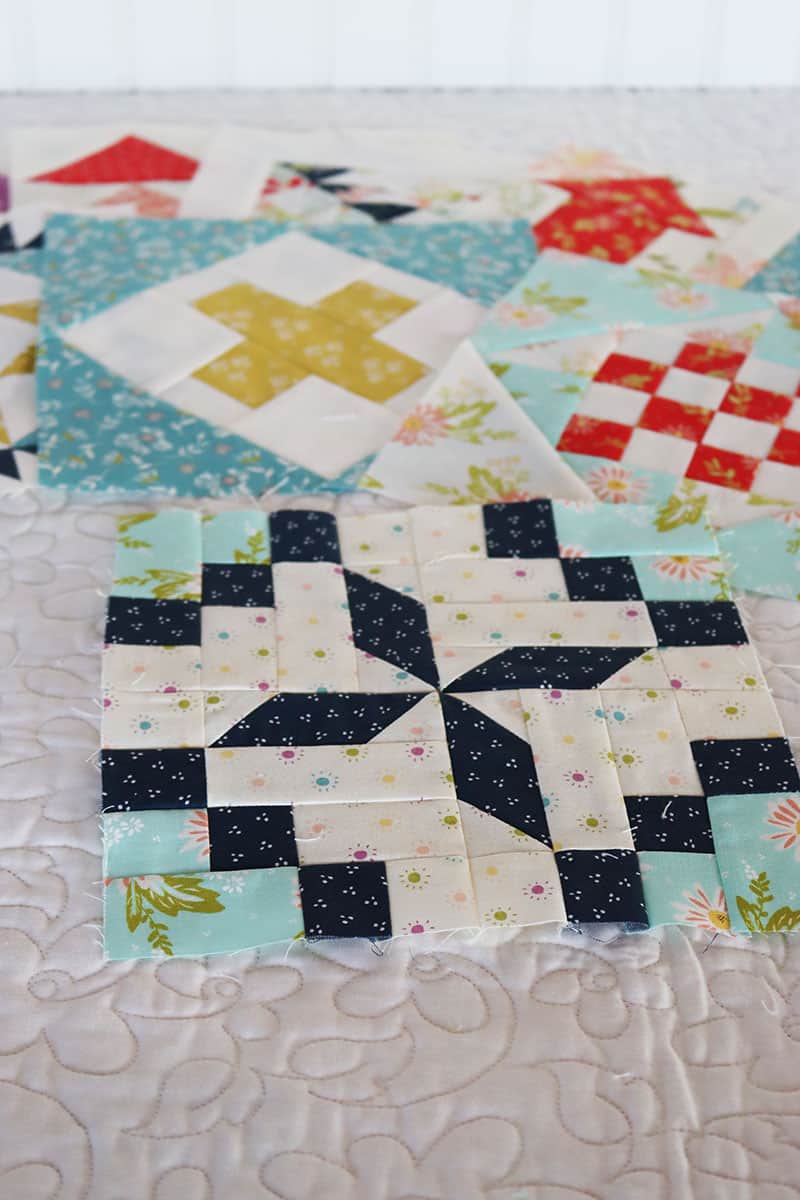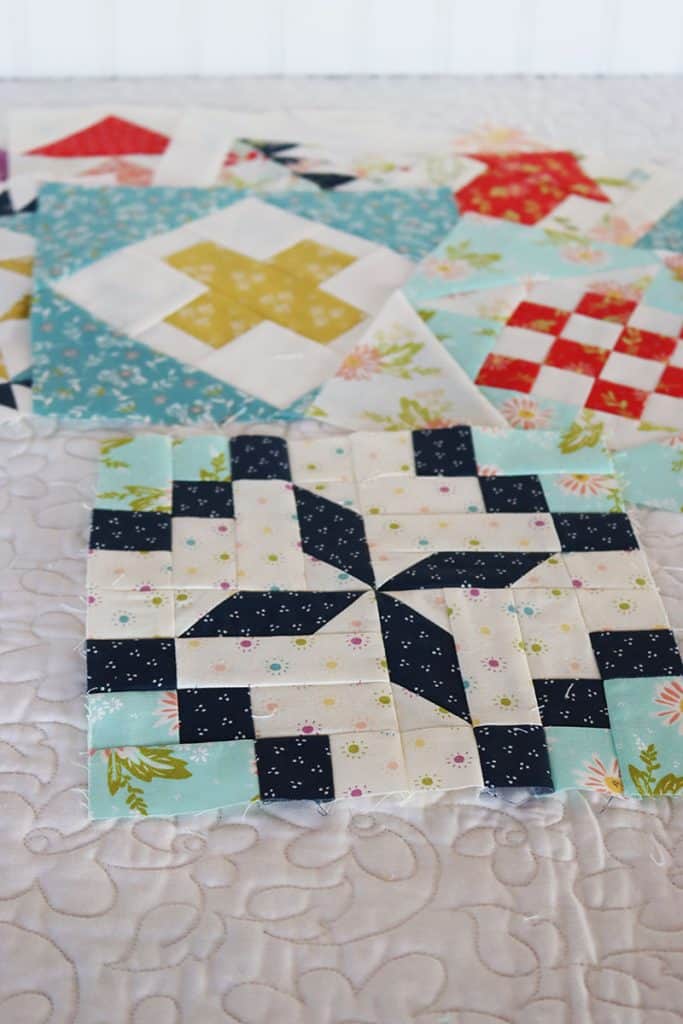 Block 51 Links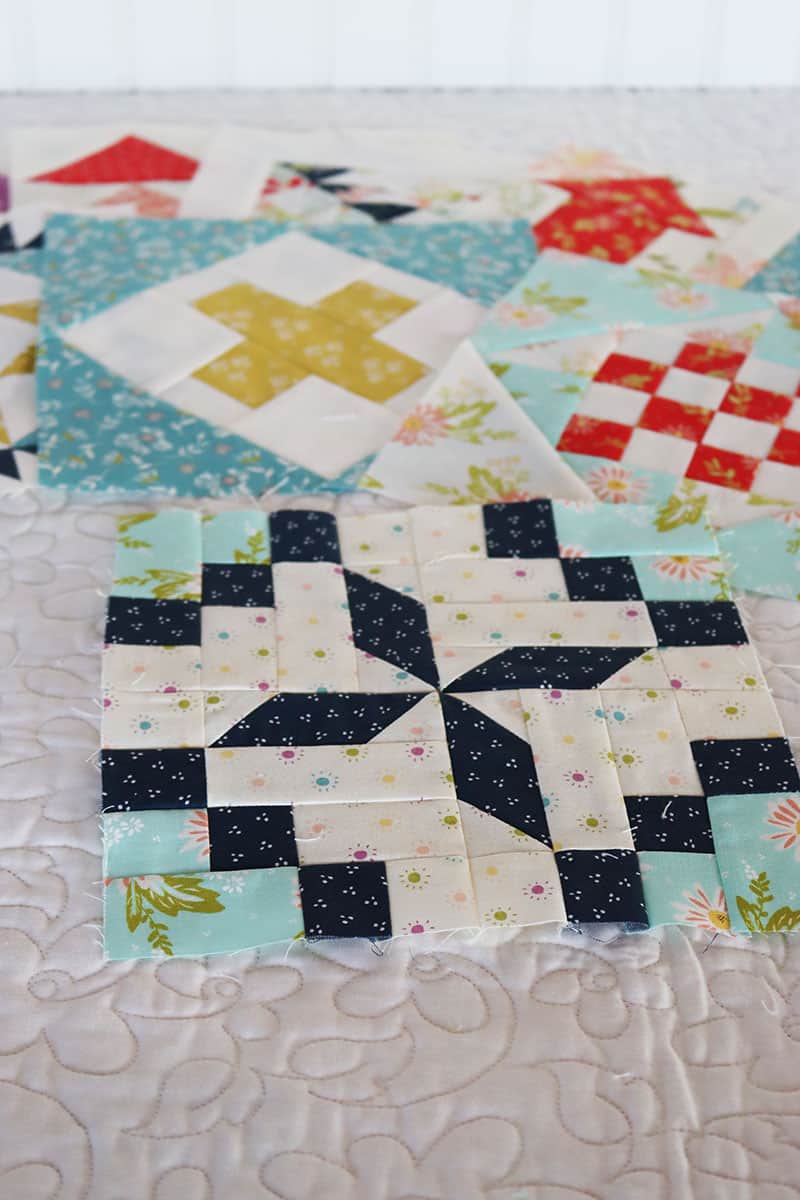 Moda Block Heads 3 Designers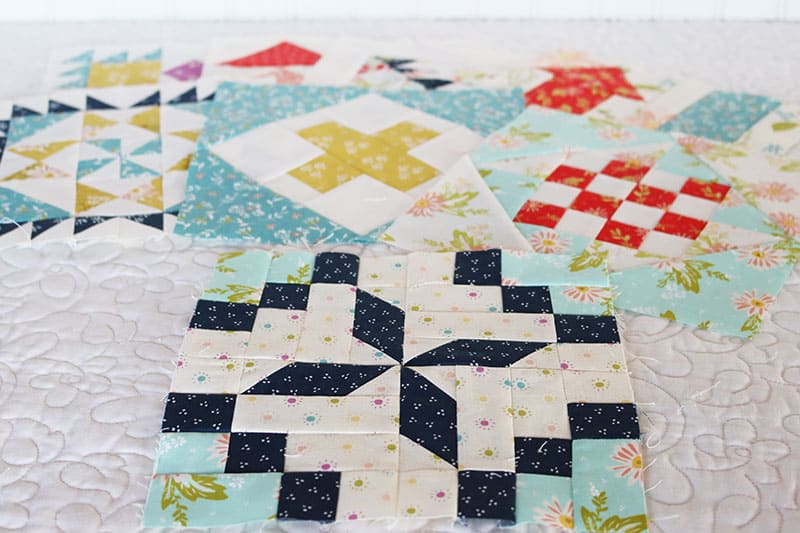 This Week's Giveaway and More…
Be sure to visit the Moda Facebook Group here for a giveaway of a Layer Cake of the Lella Boutique collection Smoke and Rust. And…I listed a few more of my BOM kits and finishing kits in the shop for my 2021 Mystery Block of the Month which begins next Thursday. Find them here.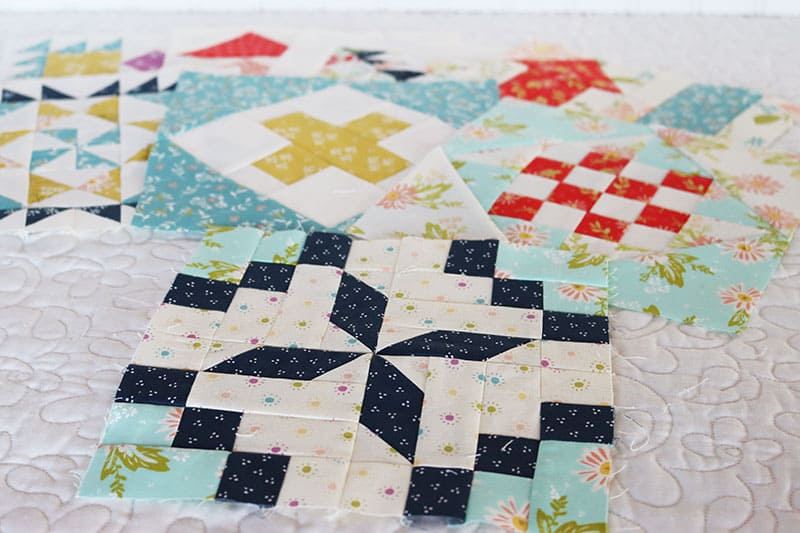 Happy quilting, and thanks so much for stopping by!