Hello and happy Wednesday. Today I'm sharing Moda Block Heads 3 Block 5 by Brigitte Heitland of Zen Chic. Brigitte's block is a really cute foundation paper-pieced block that is just perfect for this week since Valentines Day is Friday! I had a lot of fun piecing this Love block. I really want to make a 12″ version for a fun pillow!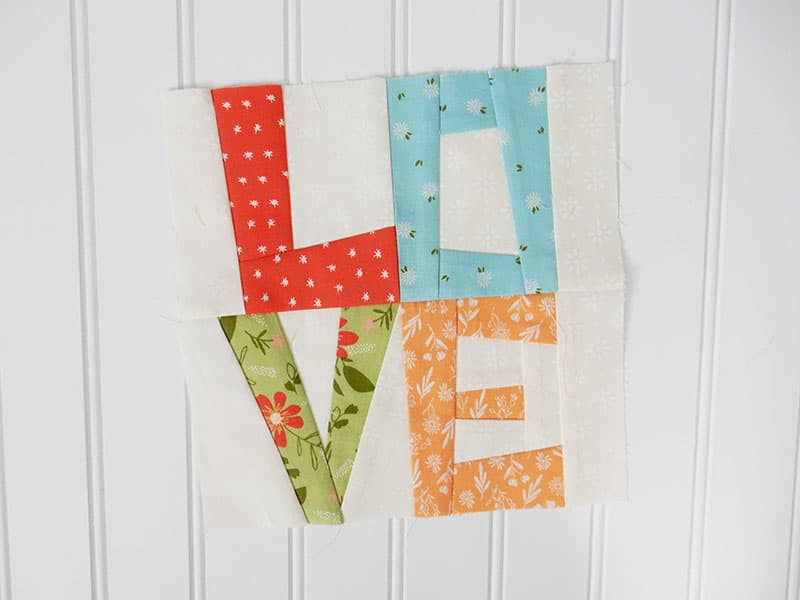 Moda Block Heads 3 Block 5
If foundation paper-piecing isn't something you enjoy, then you may fill in the spot for this week's block with one of the many alternates that will be shared through the year. Alternate block options are shared on Fridays by the designers who choose to make them. And can you believe we have five blocks now? It was so much fun to take this group photo the other day!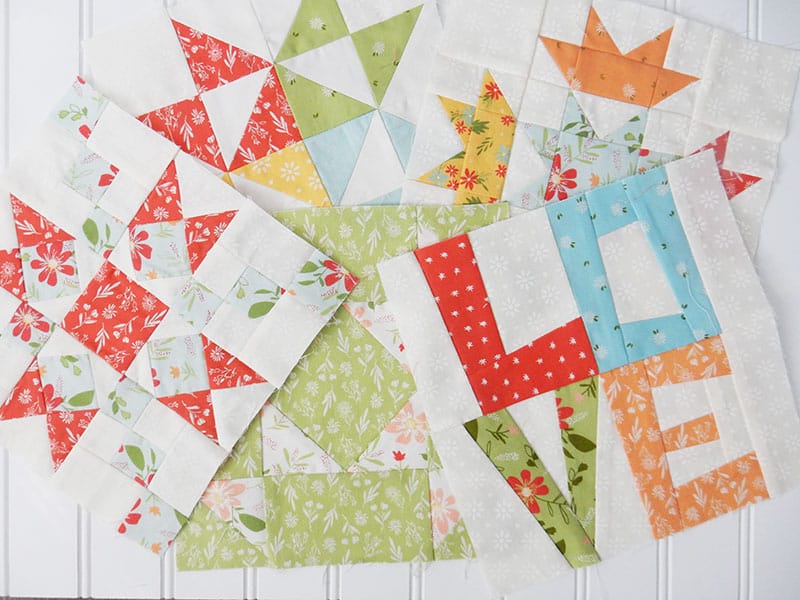 Block 5 Tips & Tricks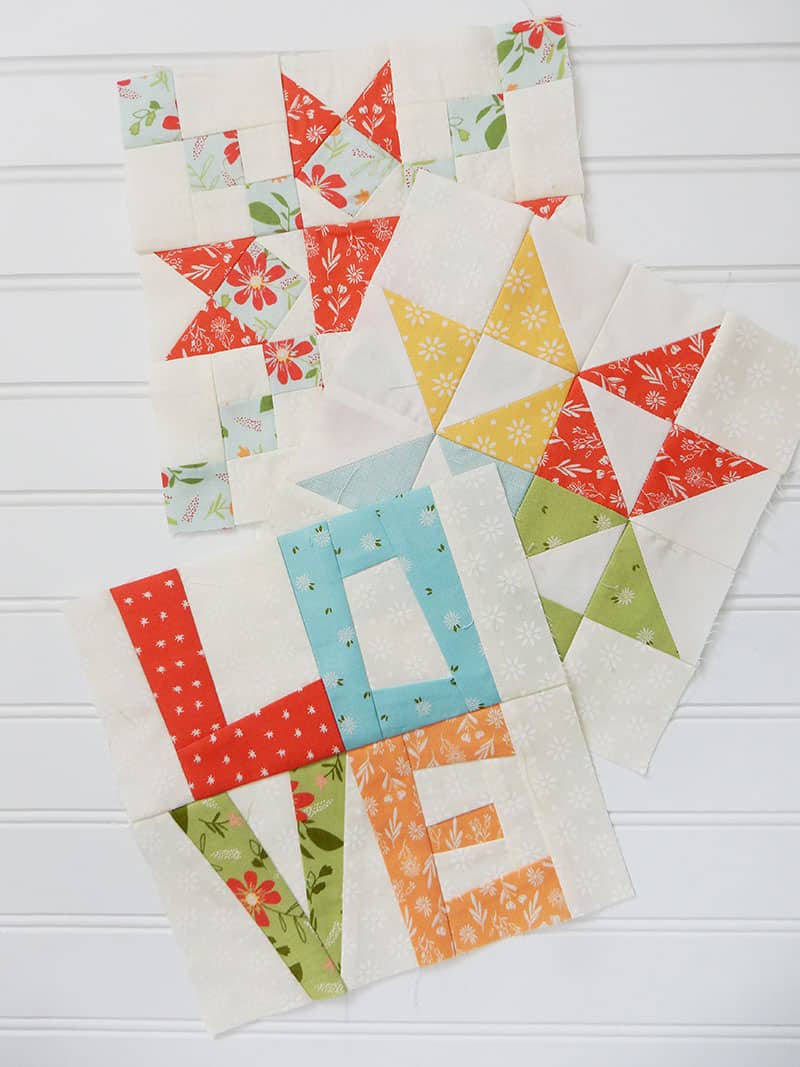 Block 5 Links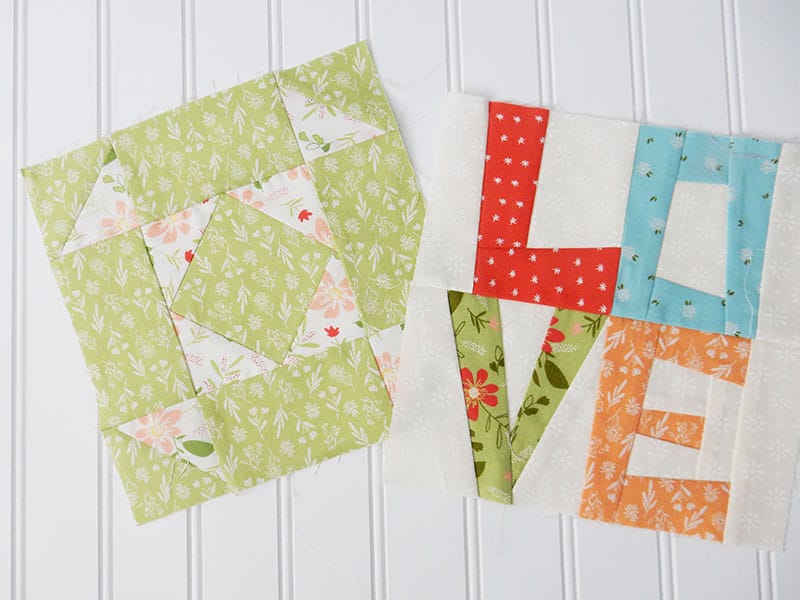 My Alternate Block 4
I decided to make Lisa Bongean's alternate from last week for my Block 4. I did things just a little bit differently than Lisa did for my block. You can find my instructions for making the block in an 8″ finished size here.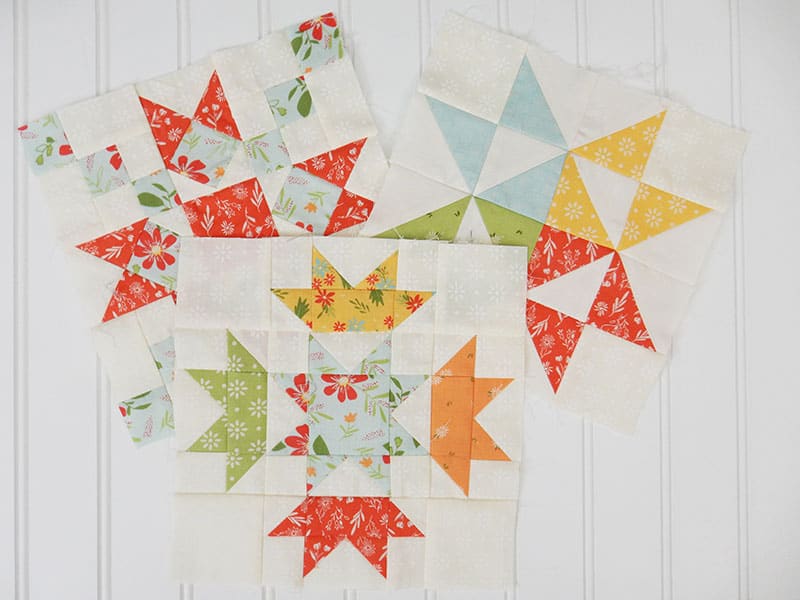 Moda Block Heads 3 Designers
Be sure to visit all of the Moda designers today to see their versions and get their tips for this week's block!
Something Fun This Week
This week's something fun is a 25% discount in my shop for orders of $15 or more. Simply enter the code LOVE2020 at check out! Coupon is good through Sunday, February 16th!
Happy quilting, and thanks so much for stopping by!