Hello and happy Tuesday! I was able to do a little traveling at the end of last week that also involved sewing for fun–win, win! So I have some works in progress to share along with an update on what I decided to do for Moda Block Heads 3 block 4.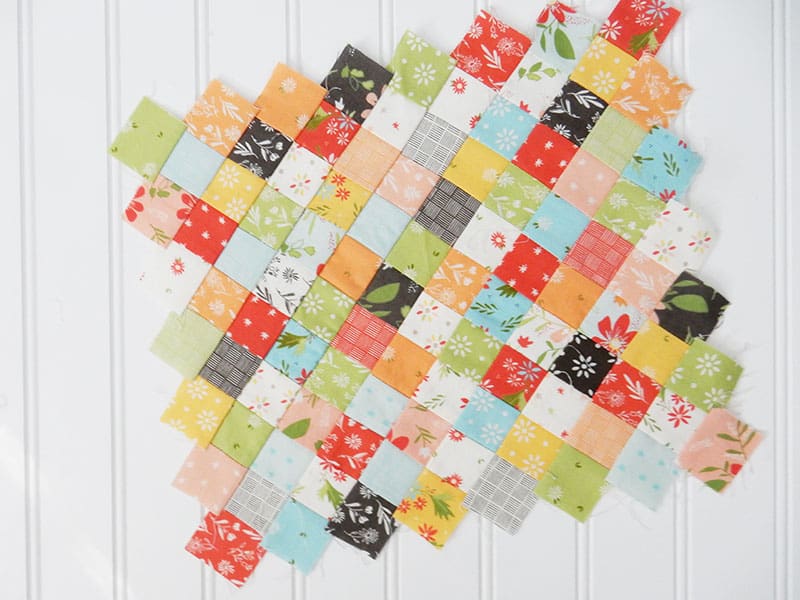 Works in Progress
One of my works in progress was this postage stamp patchwork piece for something I'll be making and sharing in a couple of weeks. I can't wait for you to see what this turns into! I used 1 ½″ x 1 ½″ squares of my Summer Sweet fabric collection and used all of the fabrics except for two. I'll be sure to use those two for the rest of the project.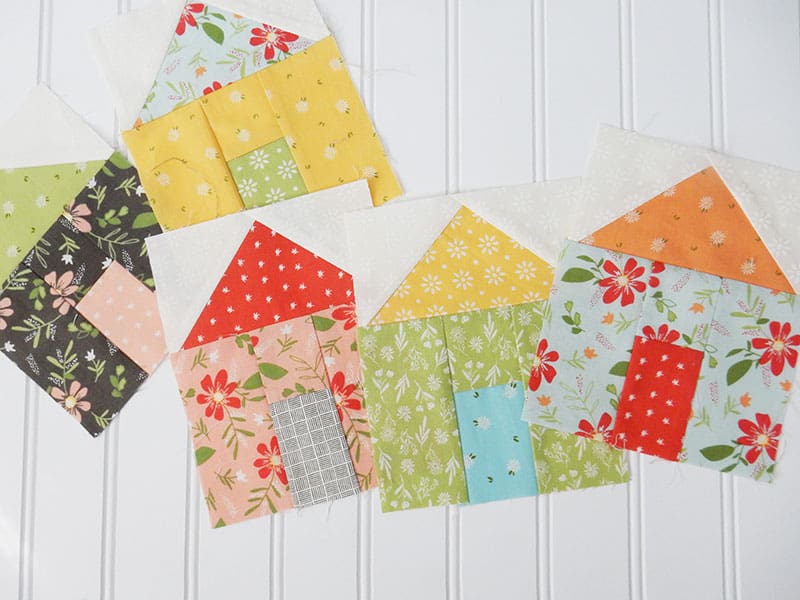 Village House Quilt Blocks in Summer Sweet
I've been working on my Village House Quilt Blocks for a couple of years now. It's one of those long-term projects I'm happy to be working on over time since it allows me to be able to include so many different fabrics! I had fun making these five house blocks and feel like I need to definitely make a few more Summer Sweet houses! (You can see my last update on this quilt here). And you can find the Village House pattern here.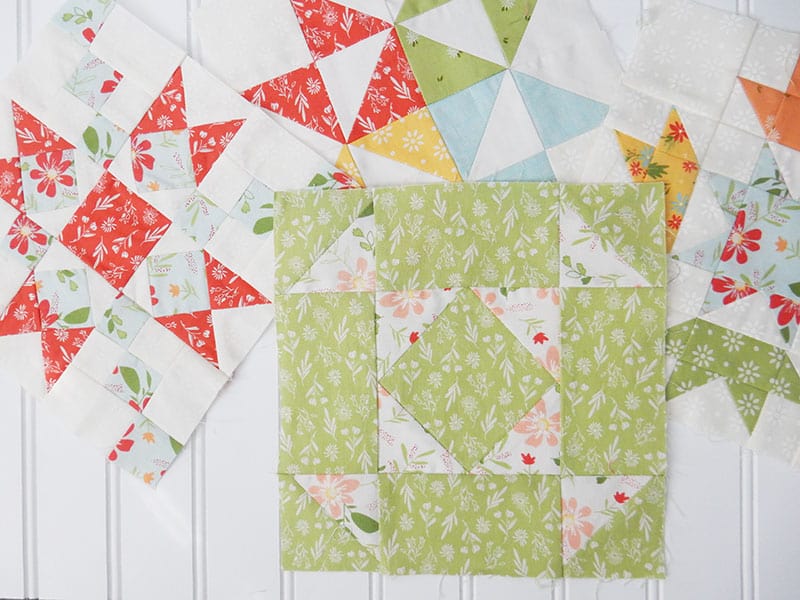 My Moda Block Heads 3 Alternate Block 4
Last week there were several alternate block patterns presented for block 4. I loved them all but in the end decided to make Lisa Bongean's alternate block since it was so simple, fast and fun! I'm making the 8″ blocks and took the following steps to make mine (adapted from Lisa's directions here):
I cut (2) green print squares and (2) light squares at 3″ to make the four corner half-square triangles (I trimmed them to measure 2 ½″ x 2 ½″ before sewing into the block).
Cut (4) green print rectangles 2 ½″ x 4 ½″ for the four center units.
I cut a green print square at 4 ½″ x 4 ½″ and (4) light squares at 2 ½″ x 2 ½″ to make my center square in a square unit using the Simple Folded Corners Ruler (see my video tutorial on this ruler here).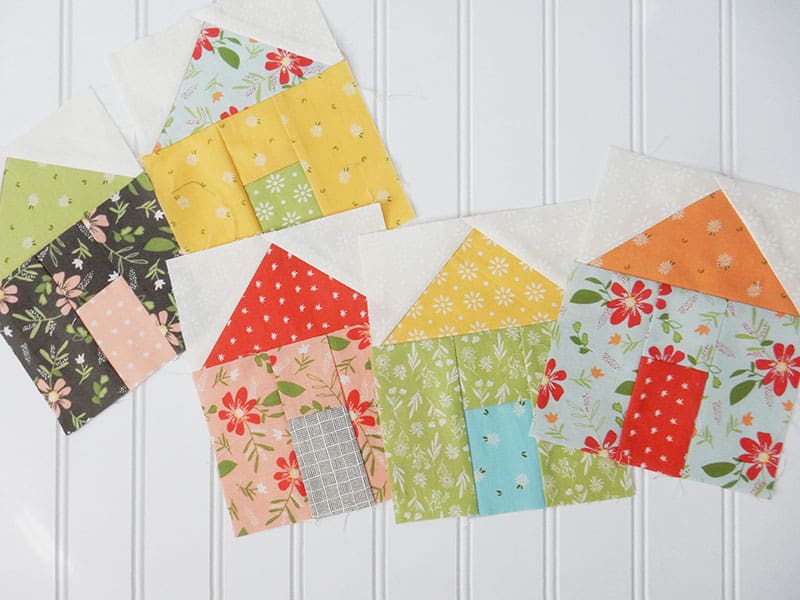 More Works in Progress…
I actually worked on several more things that I'll be sharing very soon…but not quite yet. And I really got ahead on making my Block Heads 3 blocks…I'm nearly finished with all of the round one blocks–just one more to make! I'll be back tomorrow with my version of Moda Block Heads 3 Block 5.
Happy quilting!