Hello, friends, and happy Wednesday! It's Moda Block Heads day, and today I'm sharing Block Heads 3 Block 40 which is a terrific strings block. I absolutely love strings quilt blocks–one of my favorite scrappy quilts is a strings quilt included in my Labor of Love: Scrappy Quilts from the Heart of Home book (scroll down to the end of the post for a picture of it). So I'm excited to share some tips and tricks for this week's block and have a short, step-by-step video tutorial to share as well.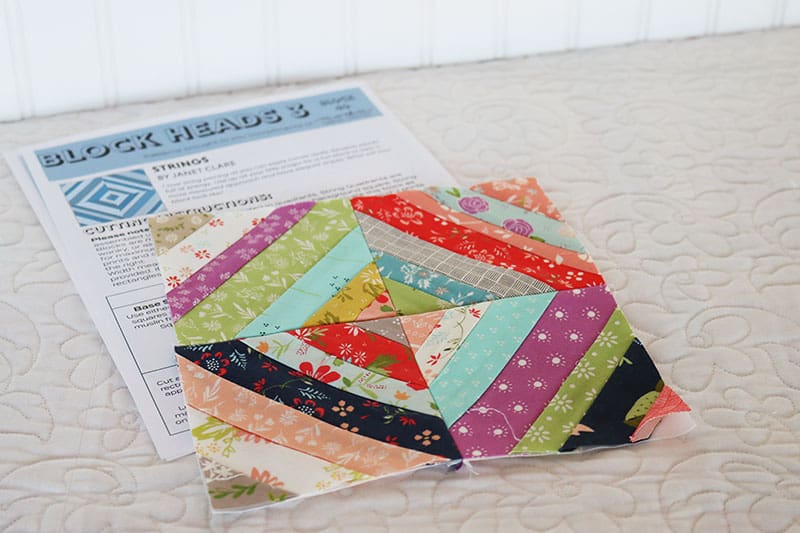 Moda Block Heads 3 Block 40
Block 40 Tips, Tricks, + Video
As I mentioned above, I have a video tutorial for making string quilt blocks that will walk you through each step of making this week's block. Watch the video above, or see it on my YouTube channel here. The method I use in my video tutorial is the same method described in this week's Block Heads pattern. And here are a few additional tips and tricks to help with this week's block:
Get your strings ready before you begin sewing. I used strips that varied from 1″ to 1 ¾″ in width.
After I use a piece from one of my strings I placed the remaining strip in a separate pile so it wouldn't be used more than once in the block.
Be sure to press well after adding each strip so your block stays flat.
Additionally, I pressed seams open between the four sections of the block.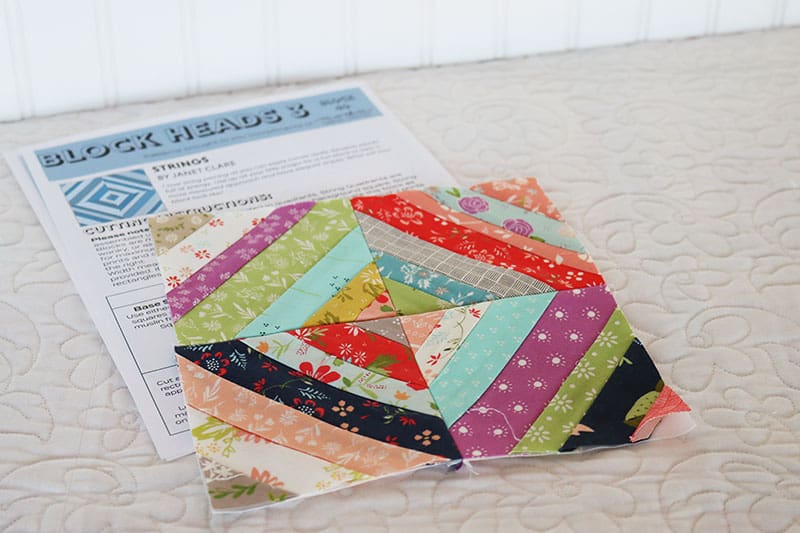 Block 40 Links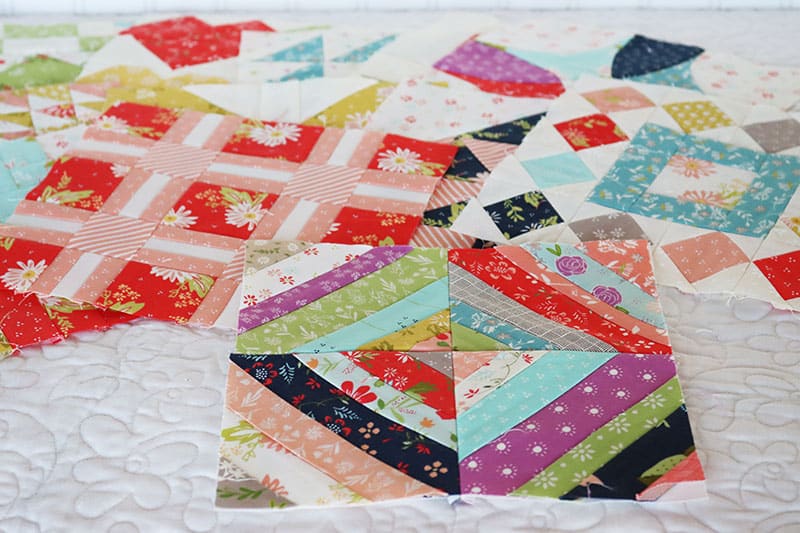 Moda Block Heads 3 Designers
Be sure to visit the other Moda Block Heads 3 Designers today to see their blocks: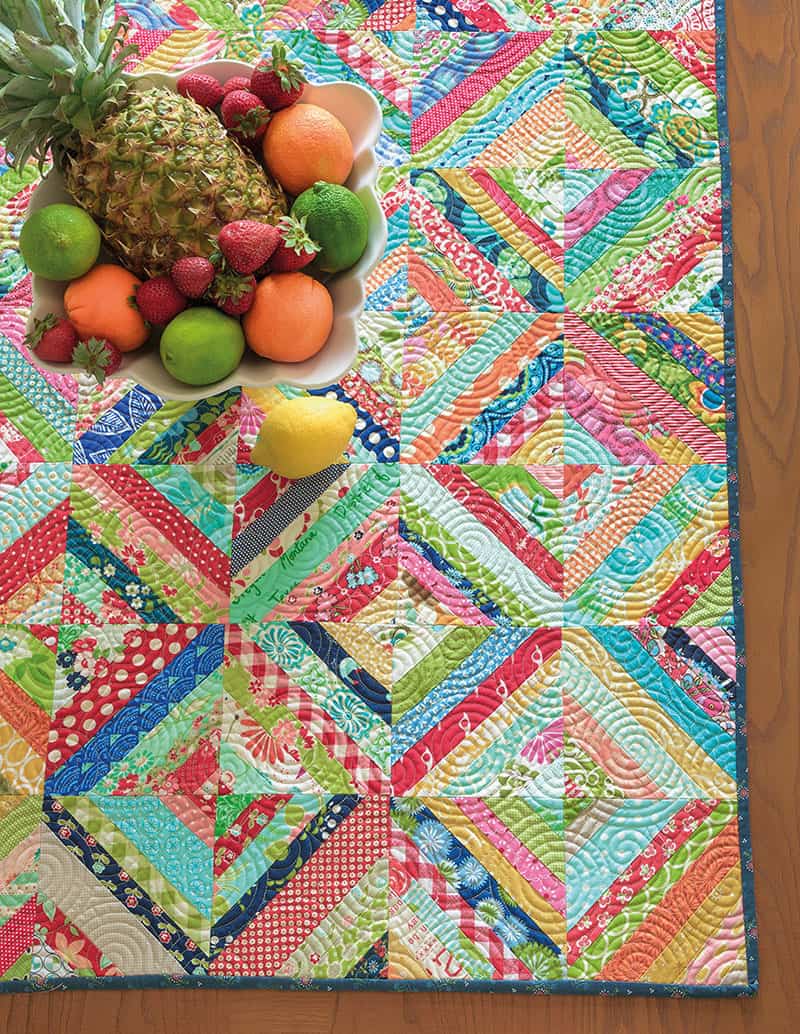 This Week…
Stay tuned this week because I will be sharing My Labor of Love Sampler Block 3 tomorrow and have a fun new video to share on Friday.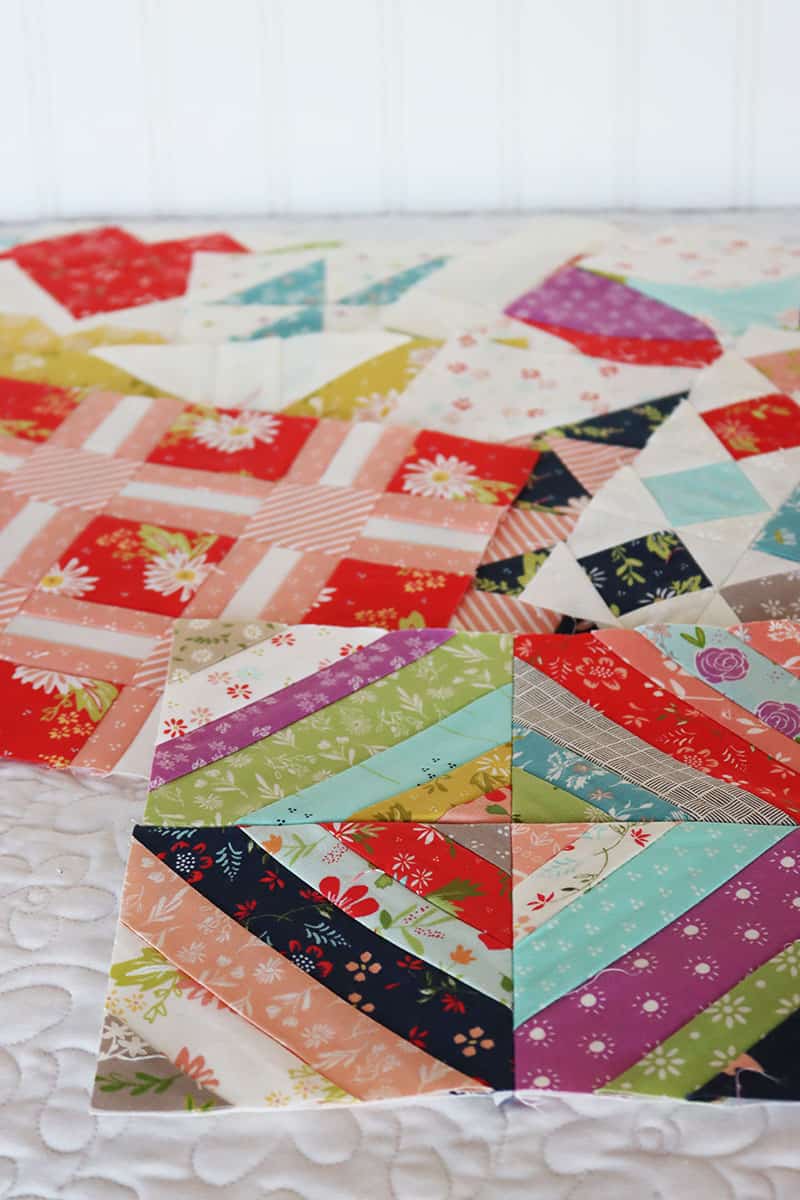 Happy quilting, and thanks so much for stopping by!