Hello friends, and happy Thursday! Today I'm sharing my Labor of Love Sampler Block 3. I'm super excited to be moving right along with this quilt along and just yesterday found out that Balboa fabrics are now beginning to ship! We are so excited to have the fabrics start showing up in your favorite shops and in your mailboxes! And today is an extra great day as well because I am close to finishing a big project I've been working on for the past couple of months–so excited!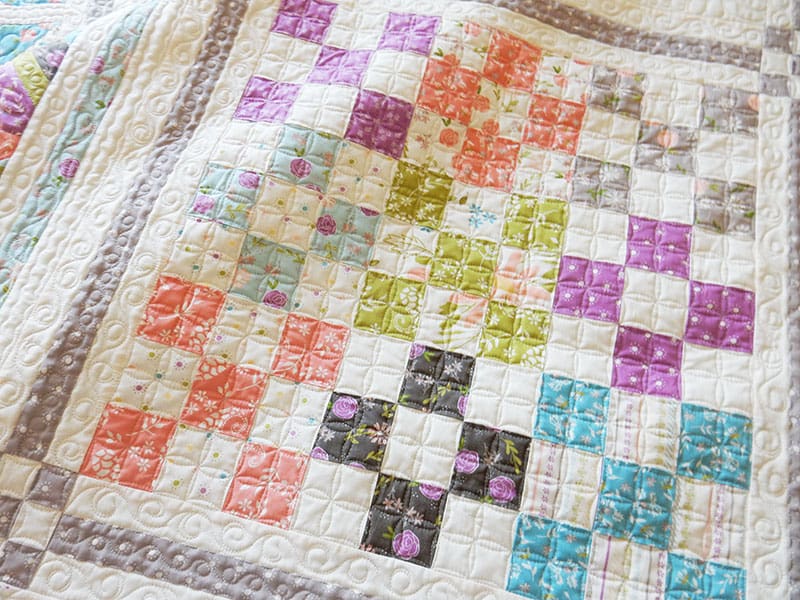 Labor of Love Sampler Block 3
You are absolutely going to love block 3…it's a simple patchwork block designed after my Patchwork Garden quilt from Labor of Love: Scrappy Quilts from the Heart of Home. This quilt is one of my favorites from the book, and I love how the block turned out in the sampler, too!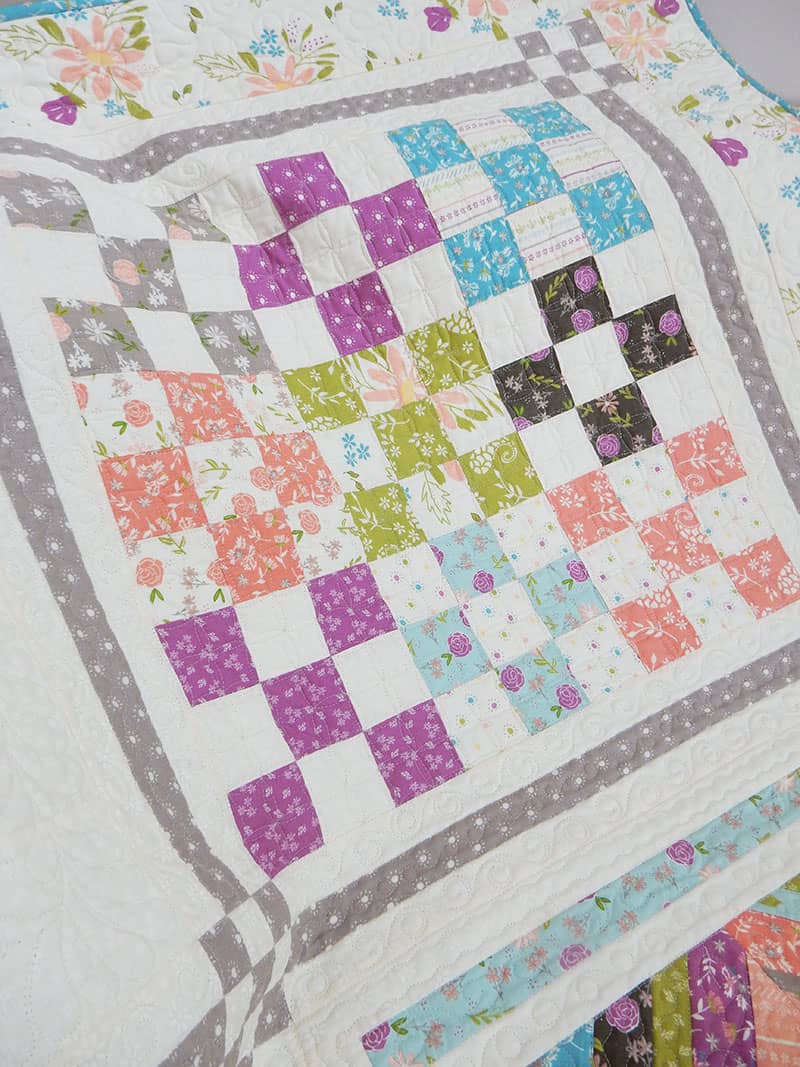 Block 3 Links
Here are all the links you'll need to join in whether you are just finding out about the sew along or whether you're already sewing along!
Balboa Fabrics & Threads
As I mentioned above, the Balboa fabrics are beginning to ship. Yardages are shipping now, and pre-cuts should follow soon. So if you've pre-ordered, look for those orders to begin arriving next week. I can't wait to see all of the beautiful projects that will be sewn with this collection.
And finally, I 've been asked recently to share the Aurifil Thread colors that work well with the Balboa collection. Here are the ones I've been using: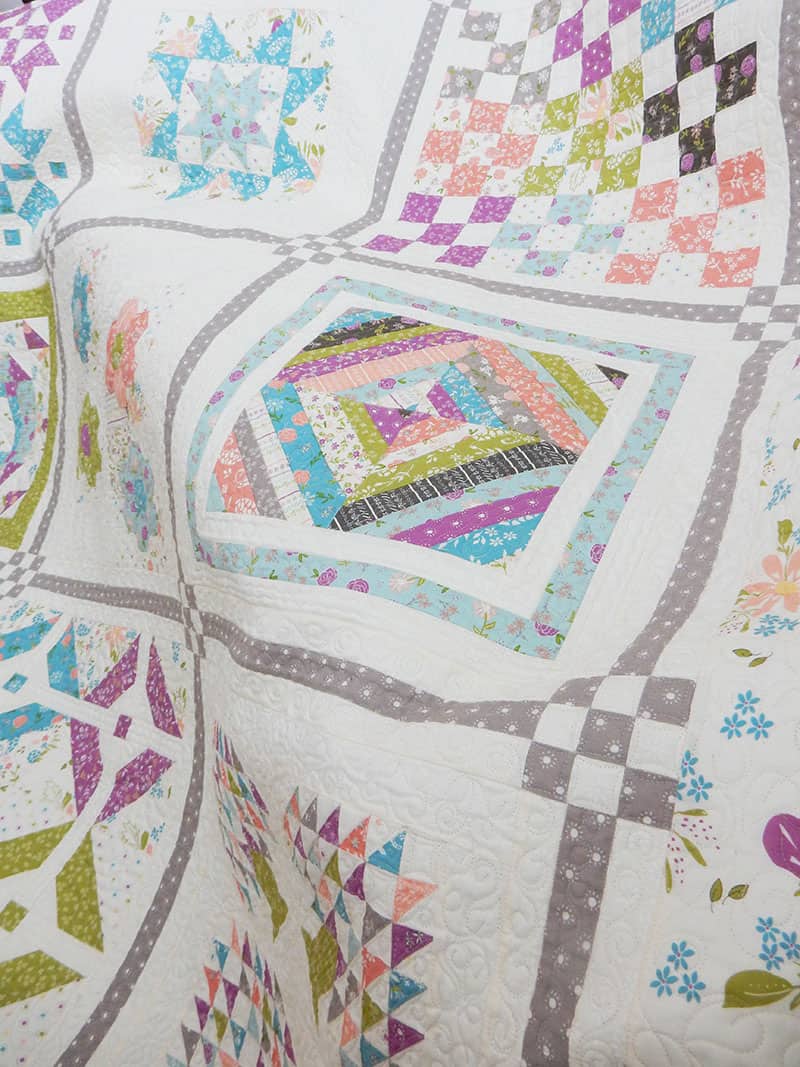 Happy quilting, and thanks so much for stopping by!