Hello friends, and happy Wednesday! Today I'm sharing Moda Block Heads 3 Block 37 which is now one of my favorite blocks. It was love at first sight for me with this block, and I'm excited to share a few things about it with you today.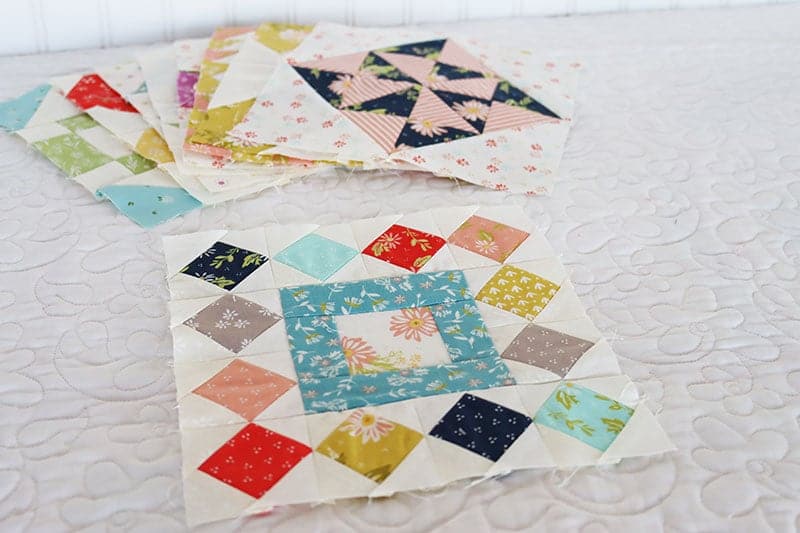 Moda Block Heads 3 Block 37
This week's block is called "Fixer Upper" and is designed by the lovely Vanessa Goertzen of Lella Boutique. On her pattern page she writes about her own fixer upper home–and it is indeed beautiful. I was lucky enough to get a little tour one afternoon while I was in the neighborhood, and Vanessa has done a beautiful job with remodeling and home décor projects!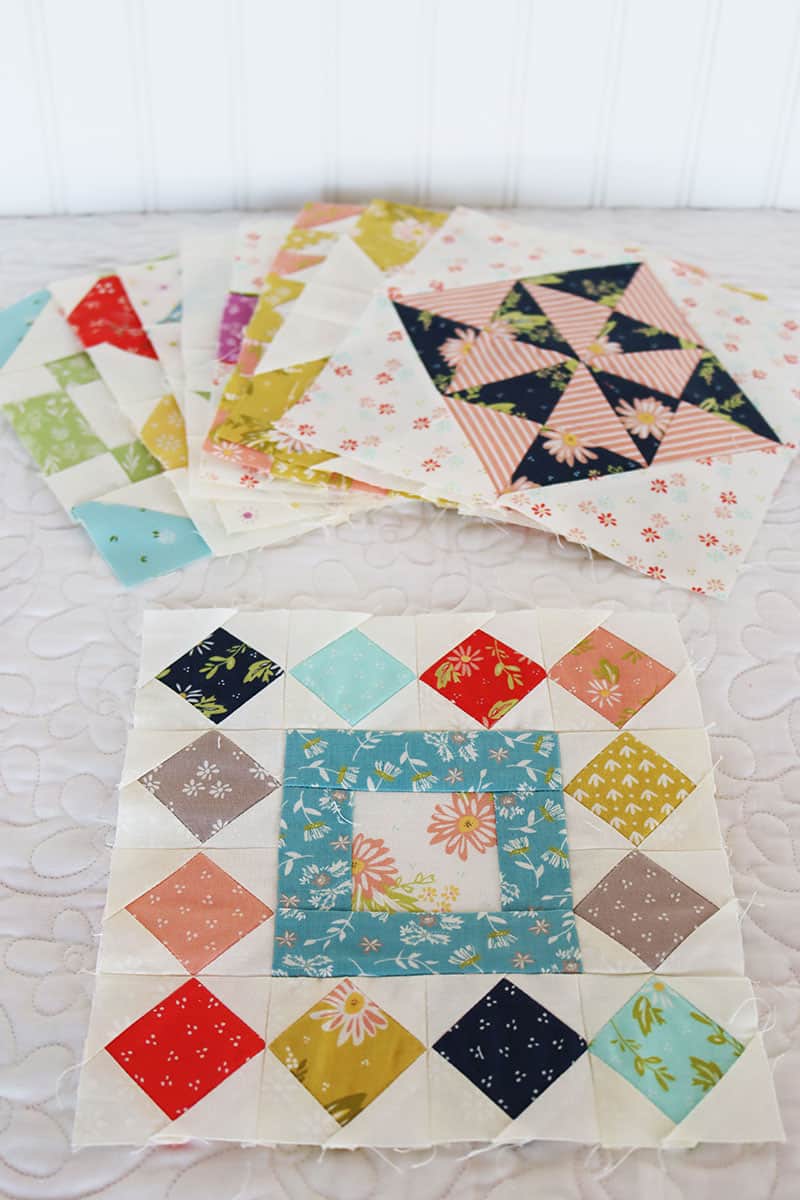 Block 37 Tips & Tricks
Once again, the Mini Simple Folded Corners Ruler was my tool of choice for putting this week's block together. I used it on all 12 of the outer units. It saves a ton of time and helps increase accuracy.
This week's block also lends itself to many different options for fabric choice and placement. I used a low-volume print for the center square with a medium blue print to set it off. Then I added a scrappy feel to the block by using a variety of different color prints for the outer units. Those outer units could easily be pieced from a single fabric, though, if that is the look you are going for.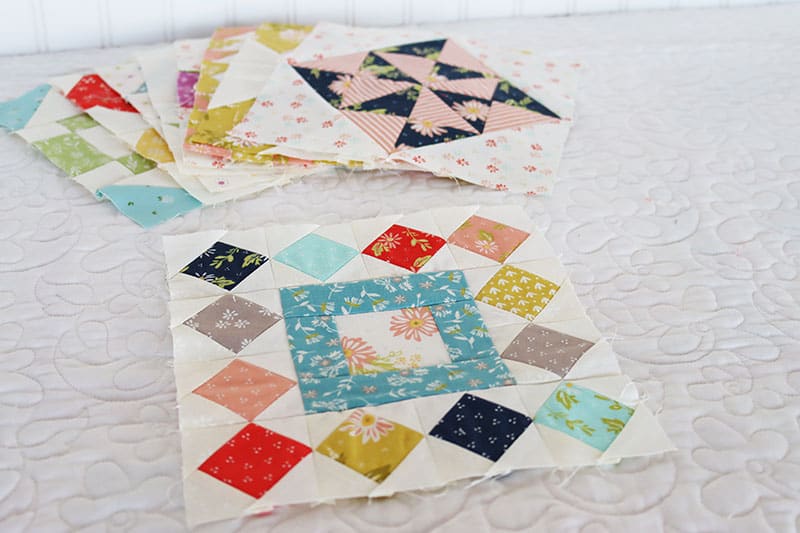 Block 37 Links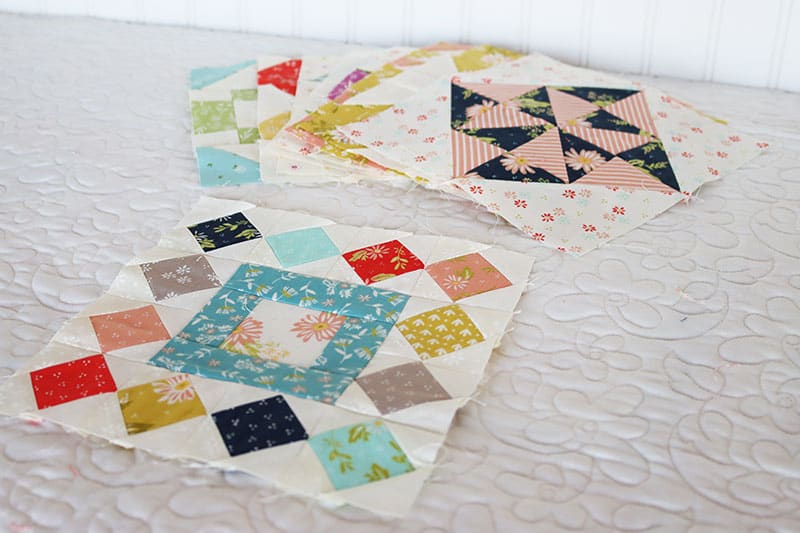 Moda Block Heads 3 Designers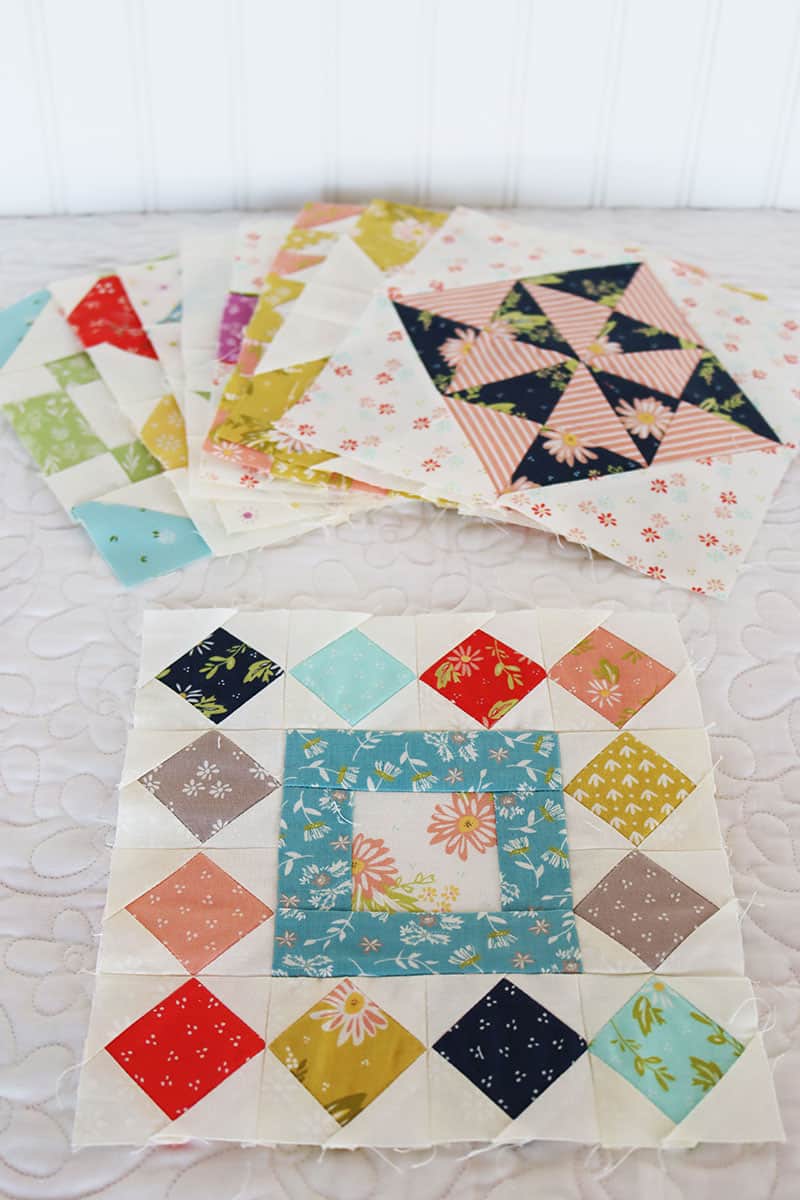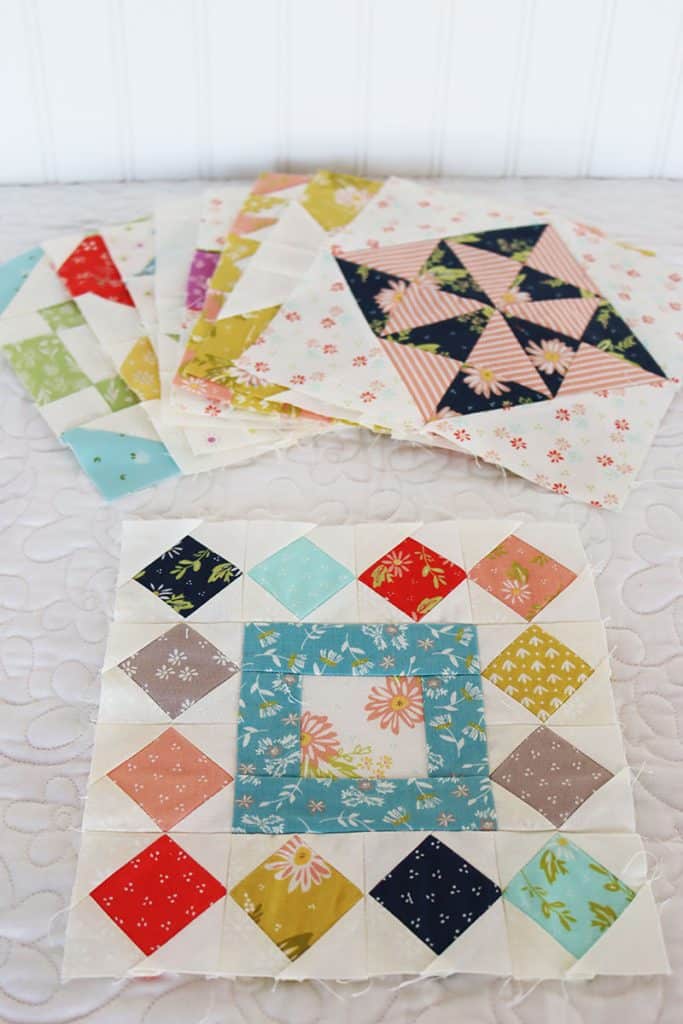 Notes for This Week
Thanks so much for reading the Moda Block Heads 3 Block 37 post. Happy quilting, and thanks so much for stopping by!