Hello, and happy Wednesday friends! Today I'm sharing Moda Block Heads 3 Block 35 which is a fun block designed by my friend Lissa Alexander. This block is another of those blocks I can really see myself making an entire quilt with. It's a great stash-buster quilt and goes together quickly and easily. Plus, be sure to read to the end for information about registration for my upcoming on-line course with Martingale U!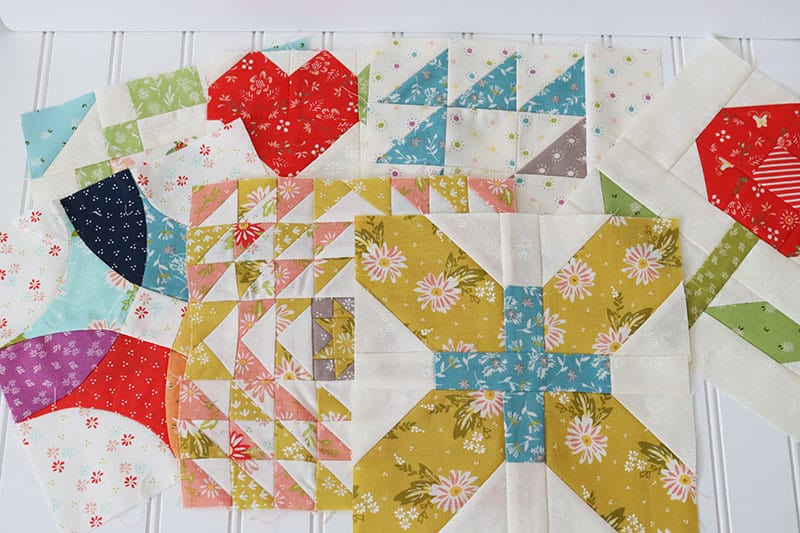 Moda Block Heads 3 Block 35
I used fabrics from our Balboa collection (blue floral) and our upcoming Happy Days collection (large floral on citrine) for this week's block. I love the classic and modern feel of this week's block which is so appropriately titled "Coming Together."
Block 35 Video
Watch this week's block video above or go here to watch it on my YouTube channel for an up close look at this week's block.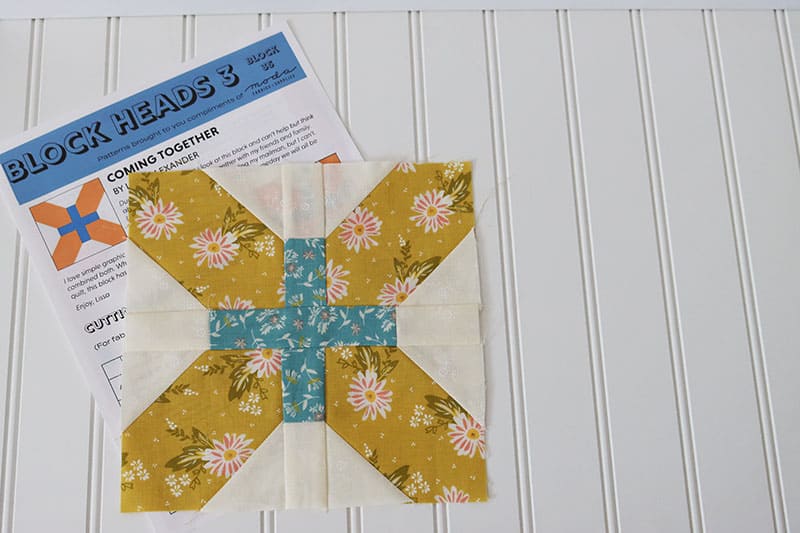 Block 35 Links
Block 35 Tips & Tricks
This week's block really does go together quite easily. There are many different ways you can arrange prints…it would be really fun with the four corner units all made from four different fabrics, too. Here are just a couple of tips for block construction:
Moda Block Heads 3 Designers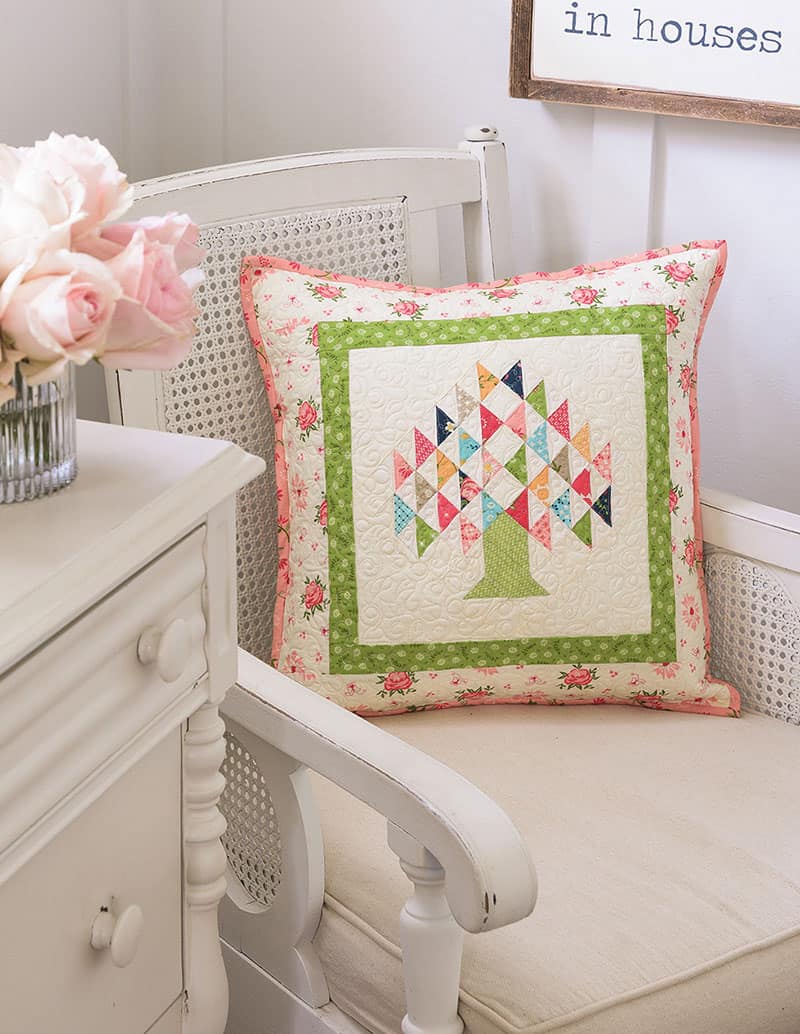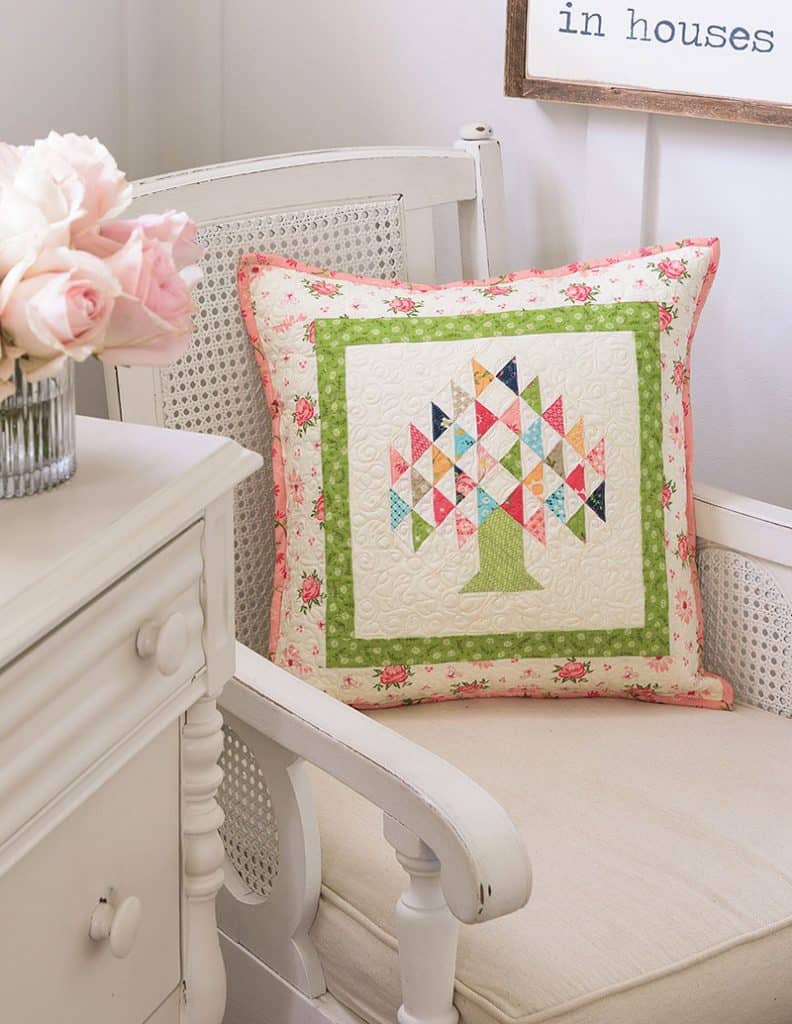 Something Fun: On-line Class Registration is Now Open!
So excited to share that registration is now open for the on-line class I'm teaching with Martingale U for the Family Tree Pillow pictured above. (You can also finish it as a wall hanging). This on-line class includes 5 course sessions along with a Q & A video taken from class member questions. Enrollment is limited and there are also limited kits available as well. Click here to watch the Martingale U information video and Go here to sign up for my class. There are also classes available from Kathy Schmitz, Corey Yoder, and Stacy West with a discount for signing up for multiple classes.
Happy quilting, and thanks so much for stopping by!