Hello friends! Because our Balboa fabric collection is shipping later this month, I realized I needed to share the Balboa Fabric Coordinating Solids from the Bella Solids from Moda Fabrics. We love the Balboa collection and can't wait to see it start arriving in shops and in your hands. We look forward to seeing all of the fantastic projects you'll be sewing with this gorgeous group of fabrics.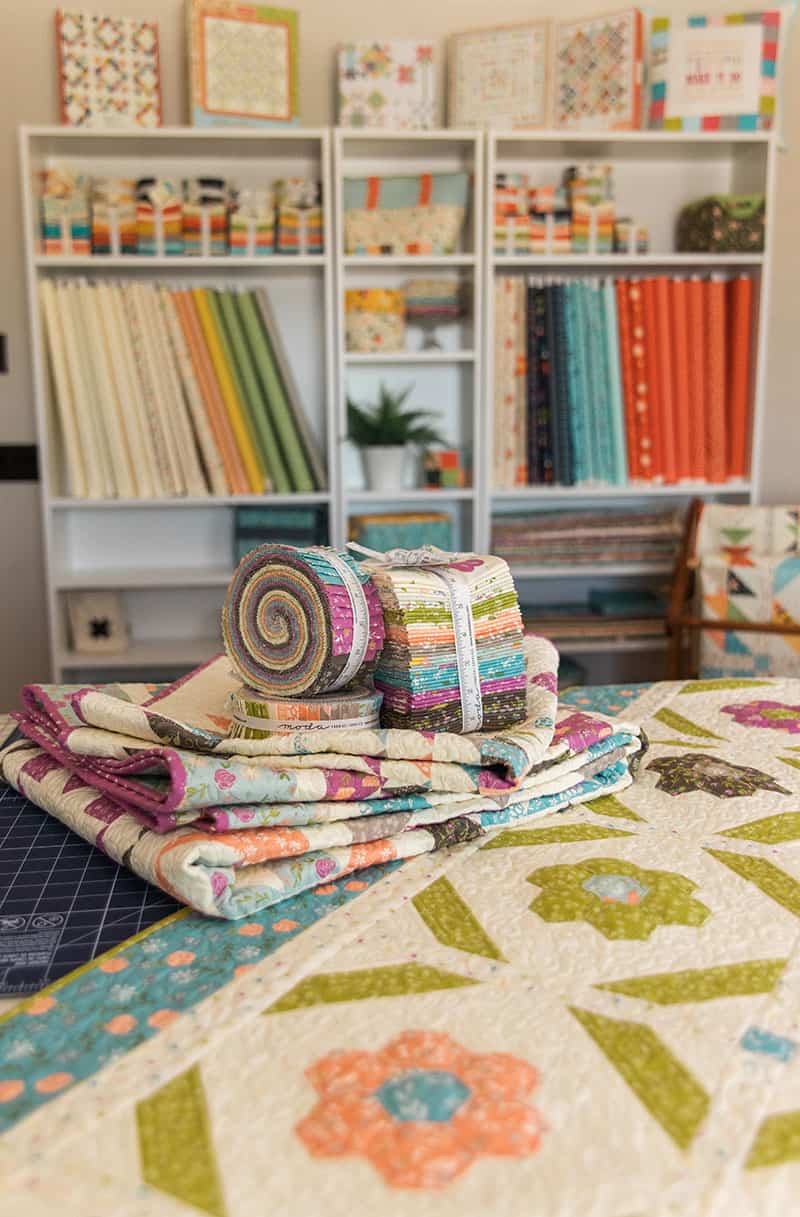 Balboa Fabric Coordinating Solids
Here is a list of the fabrics from the Moda Bella Solids collection that work beautifully with our Balboa group. (See the photo below where the fabrics in the list are in order left to right).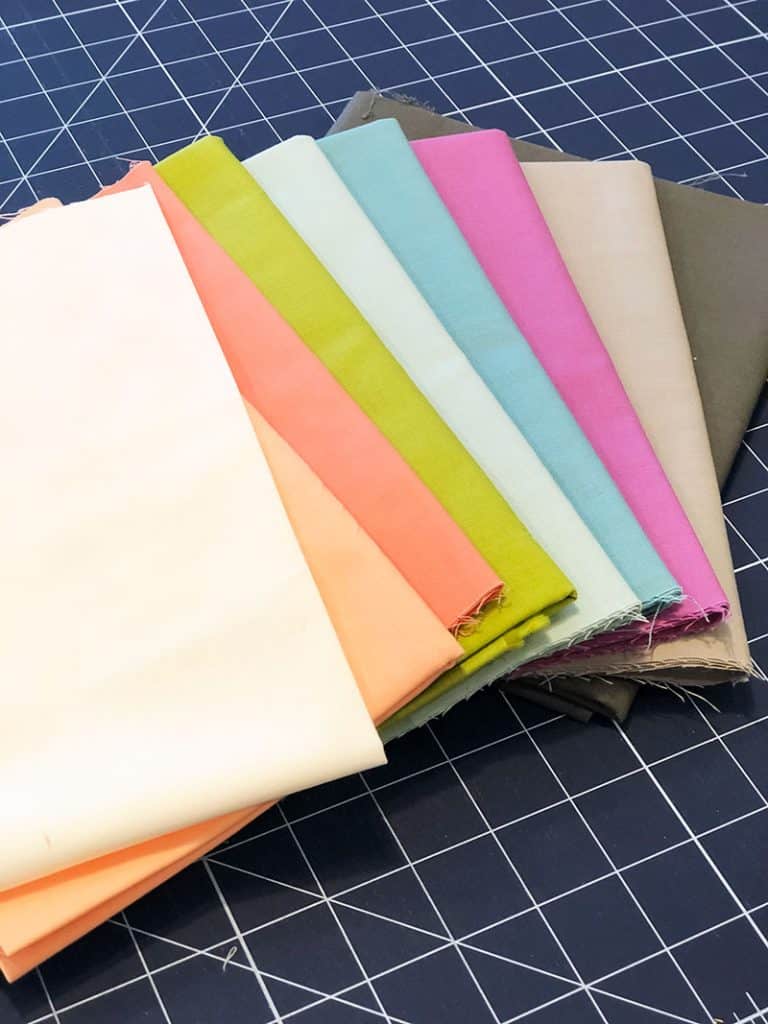 More About the Balboa Fabric Collection
And if you're just seeing this collection now, here is a list of places you can see more up close photos of the variety of prints and patterns in the group. You can also see the quilts I've already sewn with this collection.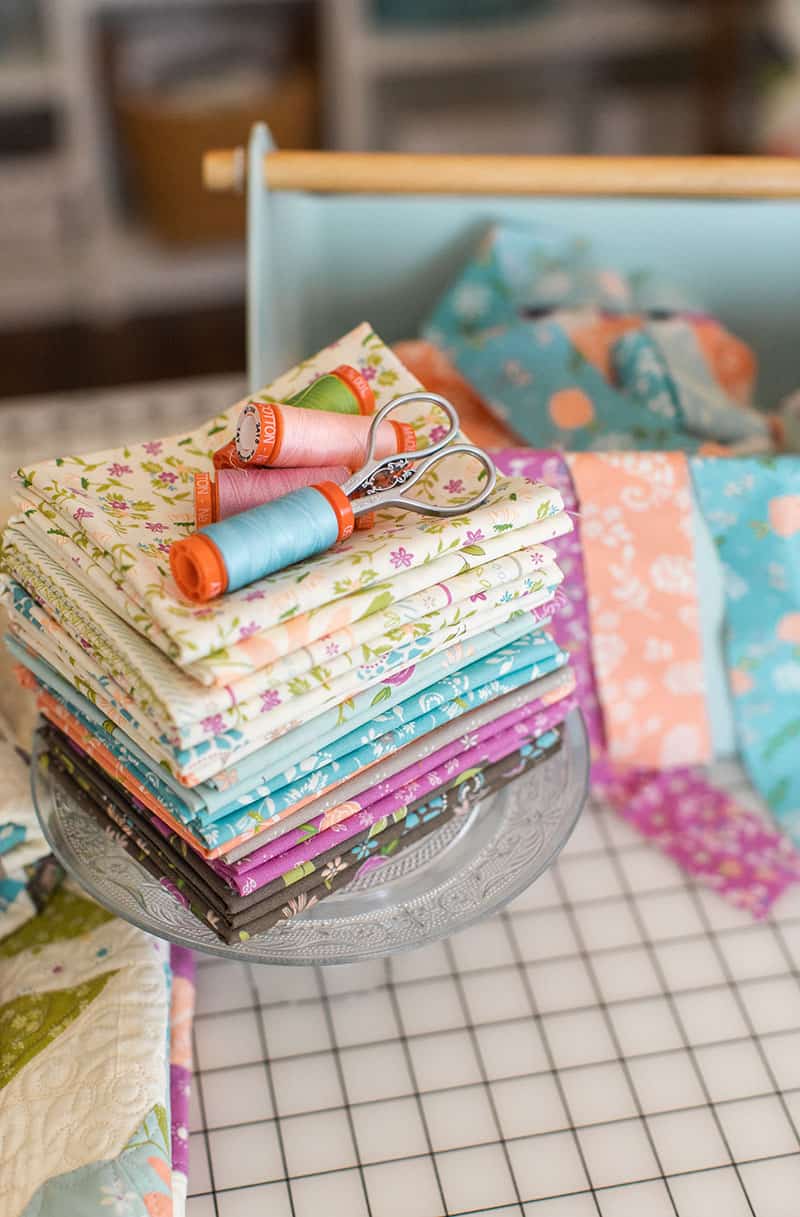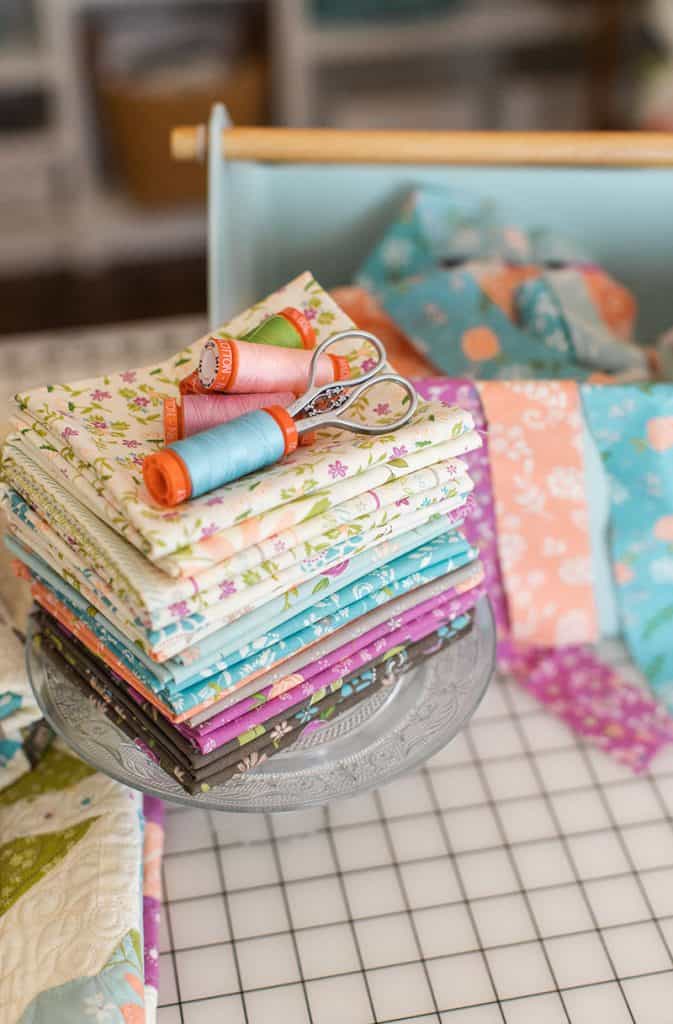 A Little Bit More
I hope this list of coordinating Bella solids and projects is helpful as this fabric collection begins arriving out in the world this month. Thank you so much for the wonderful response to these fabrics we love.
Happy quilting, and thanks so much for stopping by!