Hello, friends, and happy Thursday! I can't believe today is the final Thursday in July…and that means that we are sharing the Jelly Snowflake Quilt Finishing directions. I'm also sharing this month's Sew Sampler Box contents (some fun fabrics and notions included as usual).
Jelly Snowflake Quilt Finishing
The Jelly Snowflake Quilt Finishing instructions are available today. If you have made all of the blocks from this month's downloads, putting the quilt together is simple. You'll only need a center background square and the strips for the quilt border. I love how my quilt turned out…my plan is to make it into a tree skirt! But I do wish I had used a different color fabric for my star block units…I think some more contrast in my quilt would have made this even more fun. Since I have some extra Jelly Roll strips left from my bundle I'm thinking of making a scrappy binding!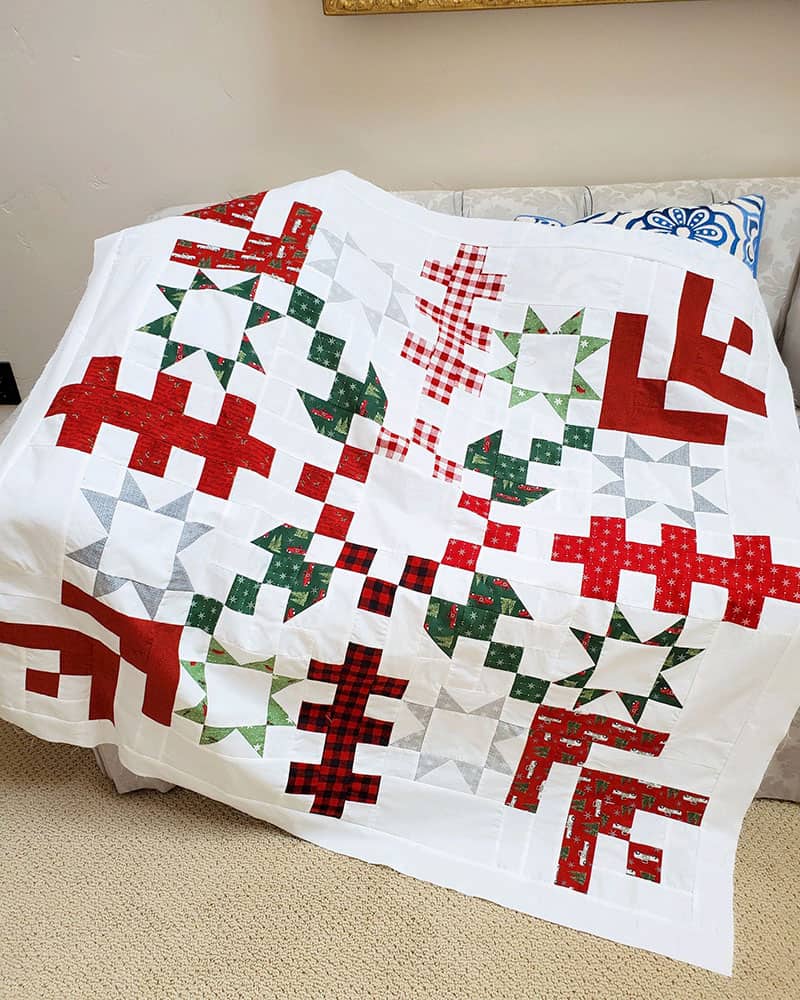 Jelly Snowflake Mystery Quilt Links
July 2020 Sew Sampler Box
The July 2020 Sew Sampler Box has also arrived, and it's a good one! Watch my unboxing video above or go here to watch it on my YouTube Channel. And find links to all of the products below.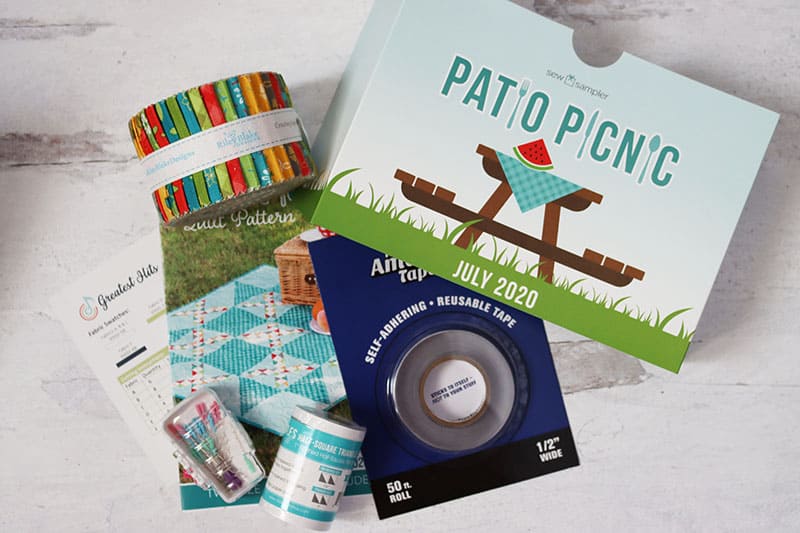 July 2020 Sew Sampler Box Product Links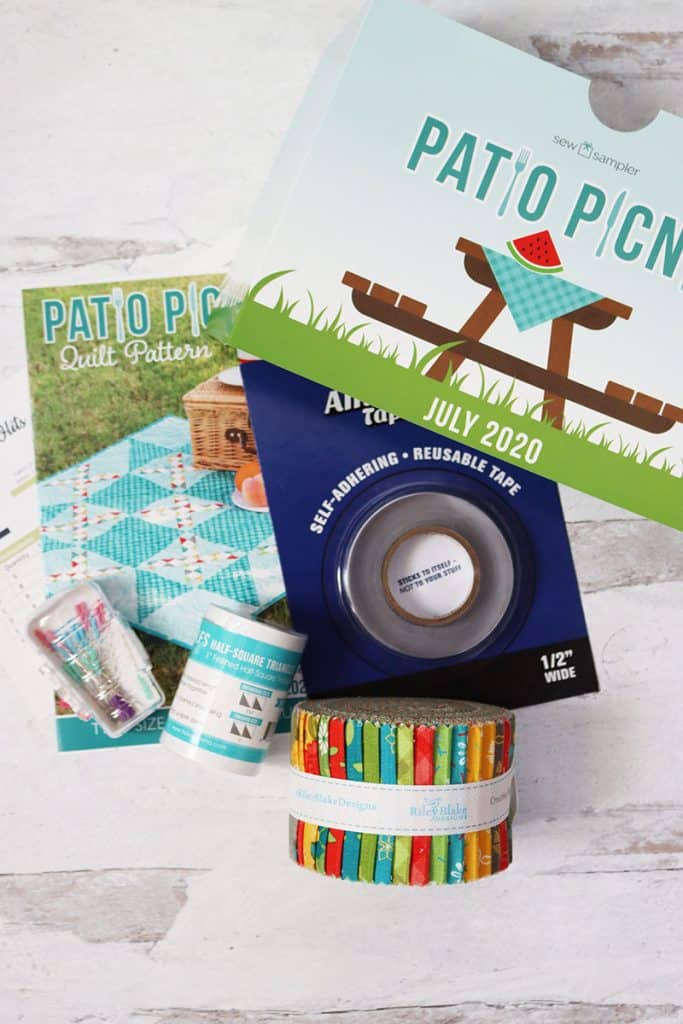 Happy quilting, and thanks so much for stopping by!