Hello and happy Friday, friends! I'm super excited to share my Block Heads 3 Block 18 alternate block with you today. It was hard not to be able to share it on Wednesday because I love it that much! I was actually inspired to make this block from Jan's fun applique block she shared on Wednesday. I got a peek of her pattern a couple of weeks ago and immediately thought of this block. I'd been wanting to piece this for a little while, and seeing her block was all it took (as they say)!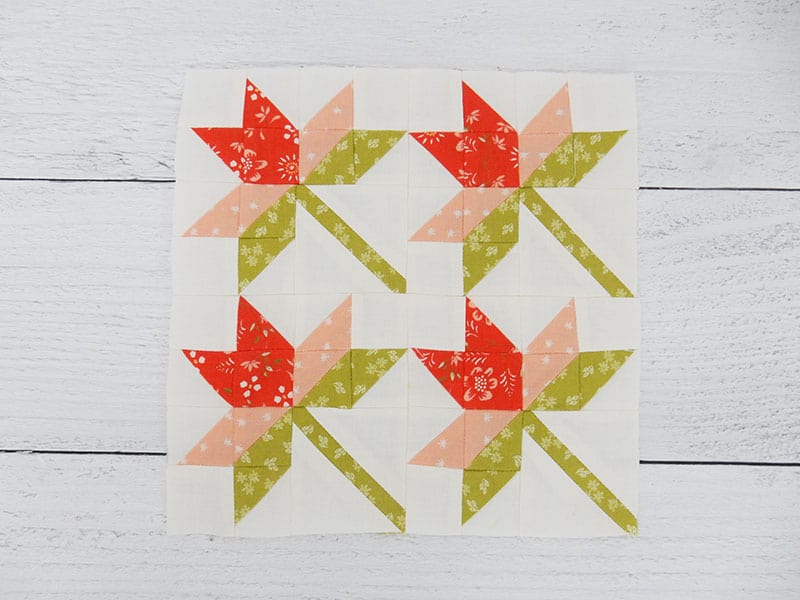 Block Heads 3 Block 18 Alternate Block
I loved piecing my block for this week–Mini Lilies! It's a block I've always loved and had so much fun putting it together. I pieced the 8″ block, and the pieces are small. They are even smaller if you are making the 6″ or 4″ version, so be sure to look at the tips and tricks below.
Block 18 Video
Watch the video above or on the YouTube channel in order to get a close up look at my alternate block for this week! I have a lot of fun filming the short videos each week. I feel like it's so much more fun to see the blocks that way than in just a flat photograph!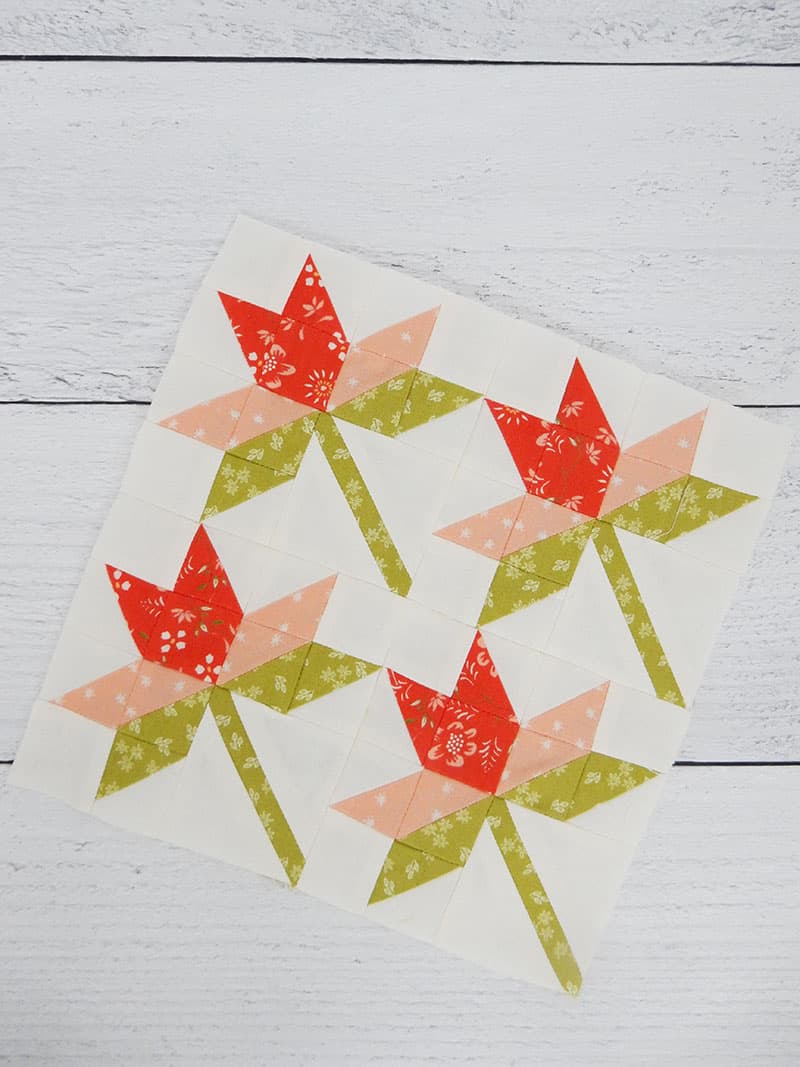 Block 18 Tips and Tricks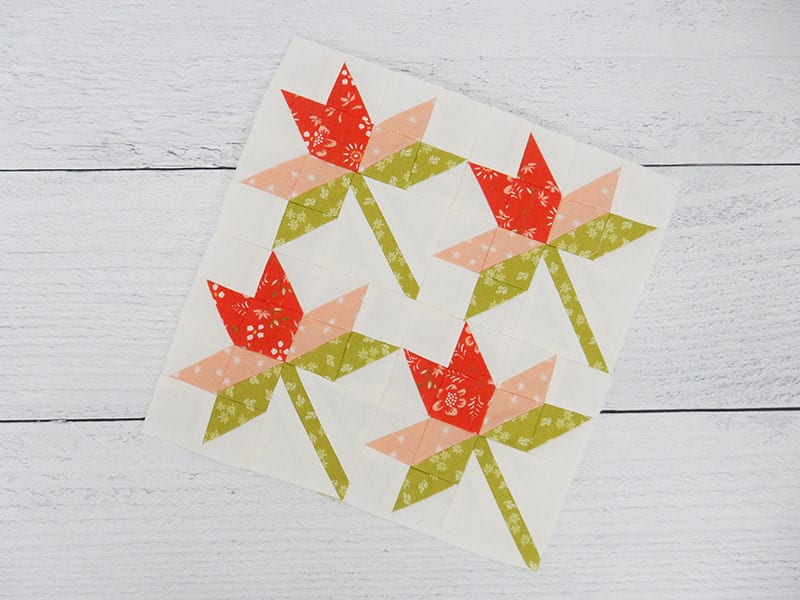 Block Heads 3 Links
I hope you have fun with this fun block! Happy quilting, and thanks so much for stopping by!