Hello friends and happy Moda Block Heads 3 day! Today is pattern release day for block 18, and while I haven't made today's block, I'm super excited to let you know that I've pieced an alternate block I'll be sharing here on Friday. I'll have the pattern in a PDF download for you in four sizes: 4″, 6″, 8″, and 12″.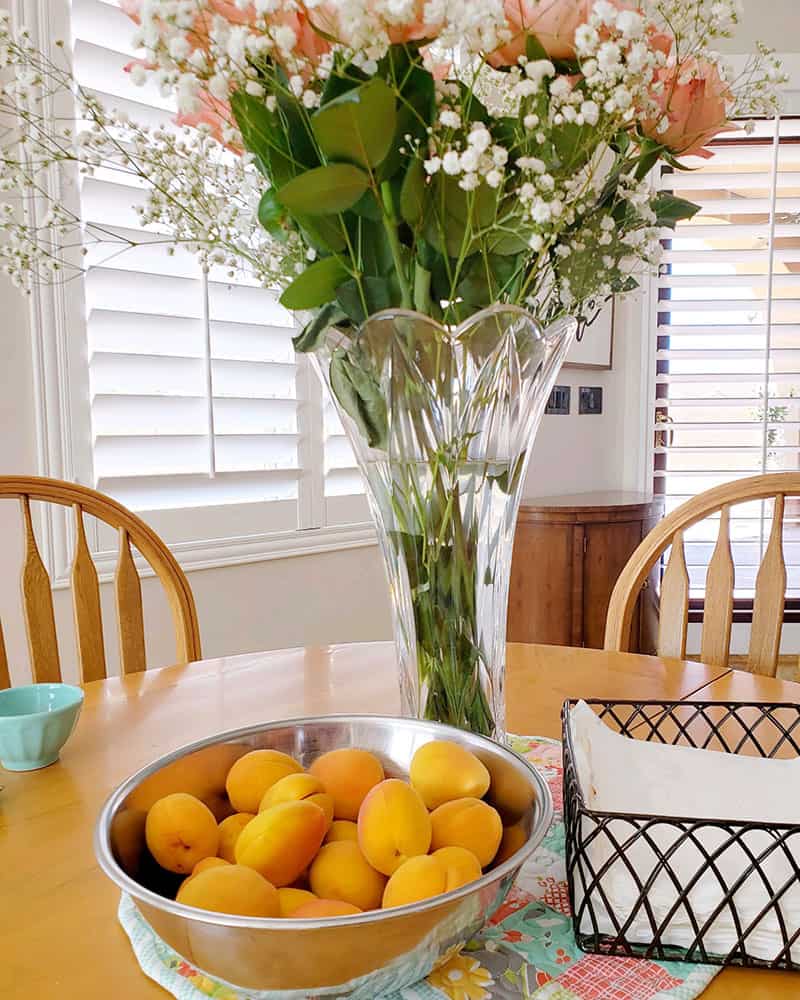 Moda Block Heads 3
First…the details on today's block. This week's block 18 is a fun applique pattern by Jan Patek. You can visit her blog to get her PDF download at the link below: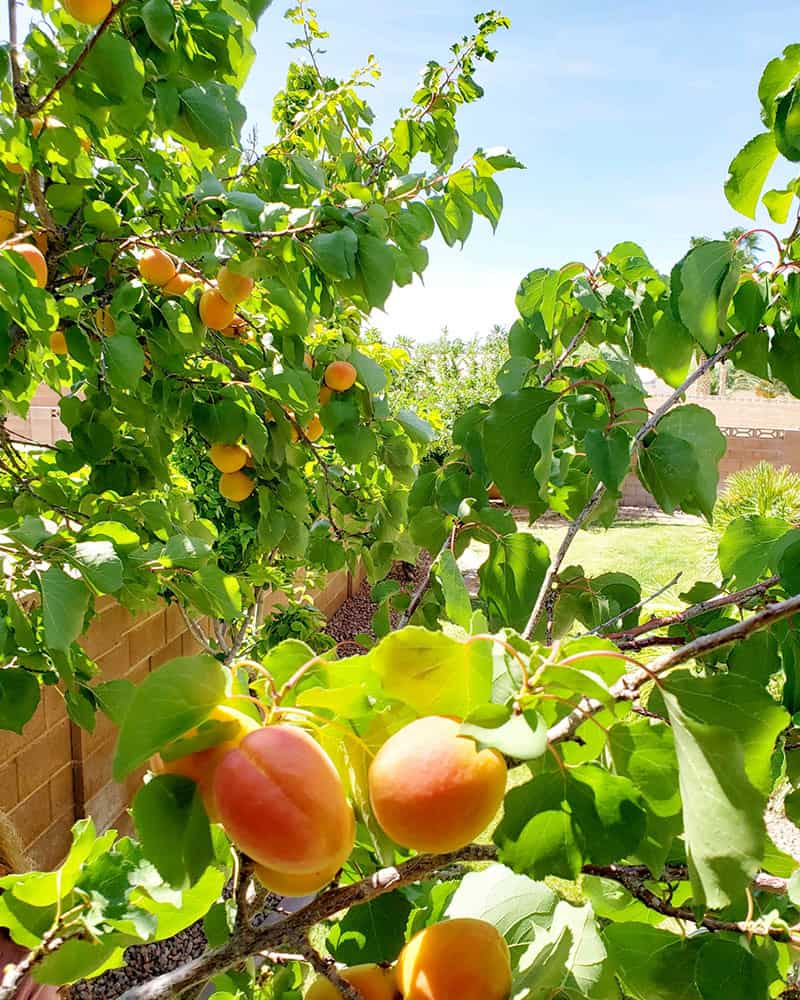 This & That…
Since I don't have block tips or tricks to share today I thought I'd share a little bit of what I'm up to at home and in the sewing room. First, I'm still trying to get a little more organized after our move! We've had a lot to do, and the stay-at-home orders have actually been good in some ways as there has been so much to do. In other ways it's slowed us down a bit, but there has definitely been plenty to keep us busy. We finally got countertops in our laundry room yesterday, and now I can't wait to get the sink installed (there were no cabinets or shelves in the laundry room at all when we moved in).
Organizing
With the completion of the sewing room cabinet I've been able to move things around and am finally getting the closet organized. (Well, almost, I'm waiting on some more storage bins and baskets from the Container Store to finish up). I've also been trying to organize my office and love that all of my not-so-pretty shipping supplies are hidden in the lower cupboards! My desk actually faces the cabinet, and I have a beautiful view out of the window. This is a good thing, because I spend a lot of time at my computer working 🙂 I'm thinking about putting some quilts on the top shelf of the office cabinet to make it even more "quilty" in here.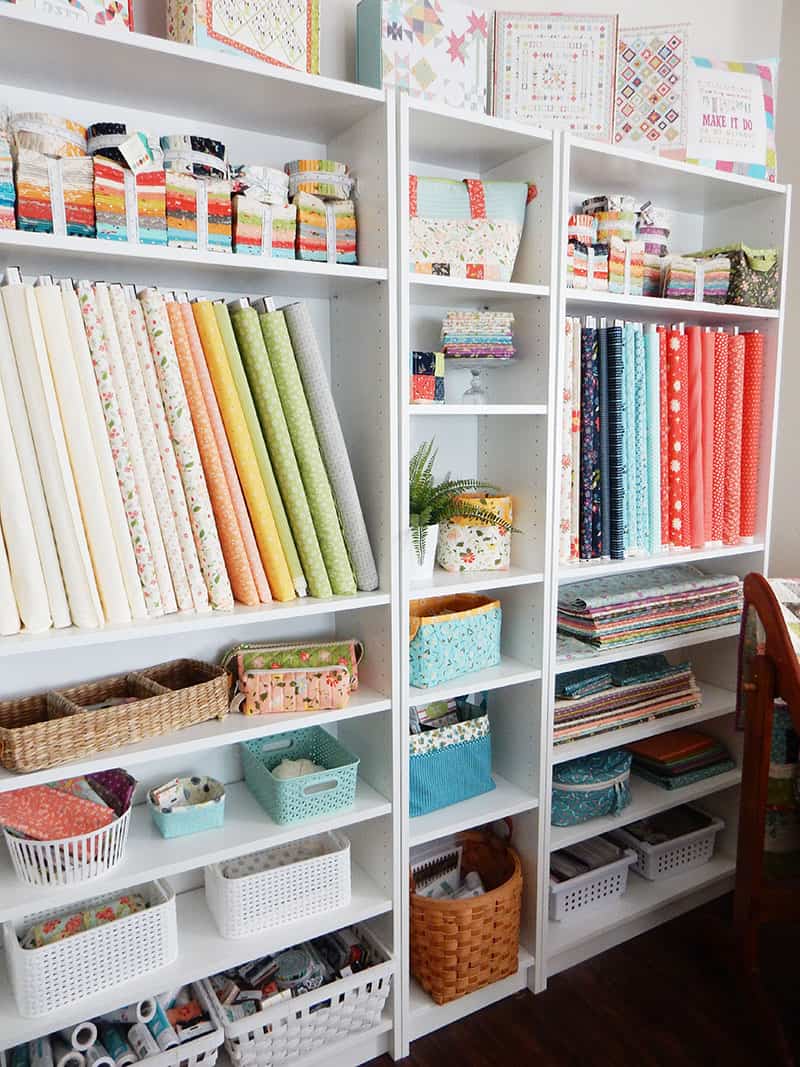 Something Fun…
I've actually been spending most of my time this week signing and shipping copies of Labor of Love: Scrappy Quilts at the Heart of Home. If you've pre-ordered, I'm shipping as fast as I can. Hopefully most of the orders will be out by Friday! And if you aren't familiar with the book, I just posted a video here where I share each and every quilt and project in the book…enjoy!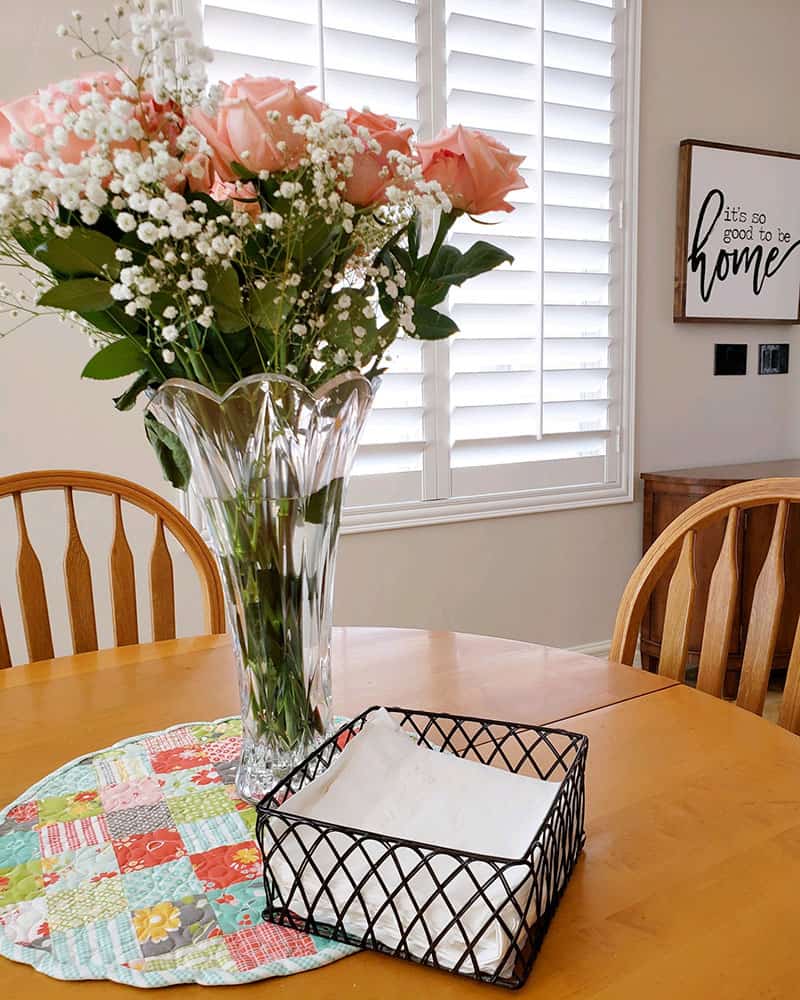 Happy quilting, and thanks so much for stopping by. See you on Friday for my alternate block 18!