Hello friends! I hope you're safe and doing well at home. It's always nice when another Wednesday rolls around and we can share and see so many fun blocks. Today I'm sharing Block Heads 3 Block 14 by the lovely Joanna Figueroa. I've known Joanna for so many years. I sewed sample quilts for her for about 10 years and have made many of her quilts in duplicate because I had to have my own after making the samples for her! She is a wonderful designer and person and is a lot of fun to visit with at market.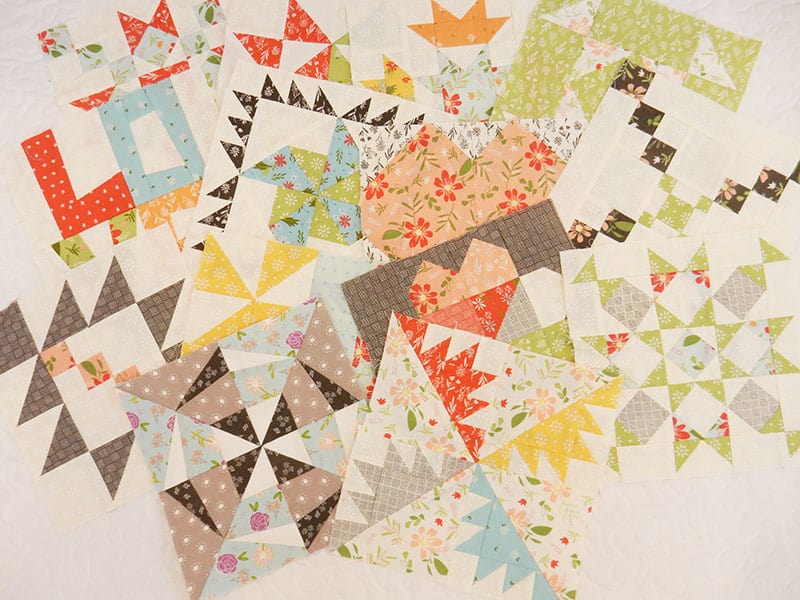 Block Heads 3 Block 14
We are now one-fourth of the way through our Block Heads journey! I love taking my photos each week and seeing how each new block adds to the mix in such a wonderful way. This week's block by Joanna Figueroa was a lot of fun to piece and to put together. I know you'll have fun with this week's block.
Block 14 Video
I'm continuing with my Block Heads 3 video series. (Thank you so much for all of the wonderful comments on last week's foundation paper piecing video). Watch this week's video above to get my tips and tricks and for more details about block 14. (You can also watch this video along with my other videos on my YouTube channel).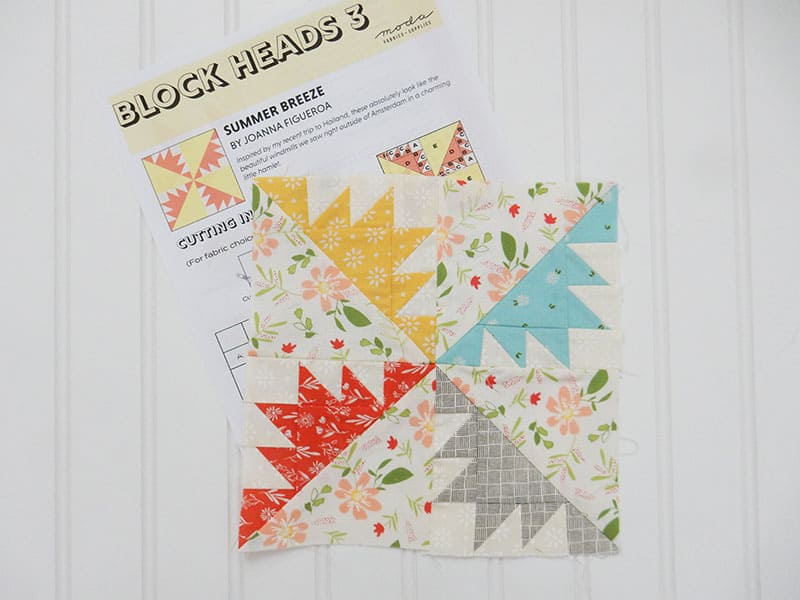 Block 14 Fabrics
I loved using the large floral for some added interest in this block. And it was fun to also make this a pretty scrappy block by using different fabrics for each unit. The fabrics I used are all from our Summer Sweet collection and are listed below: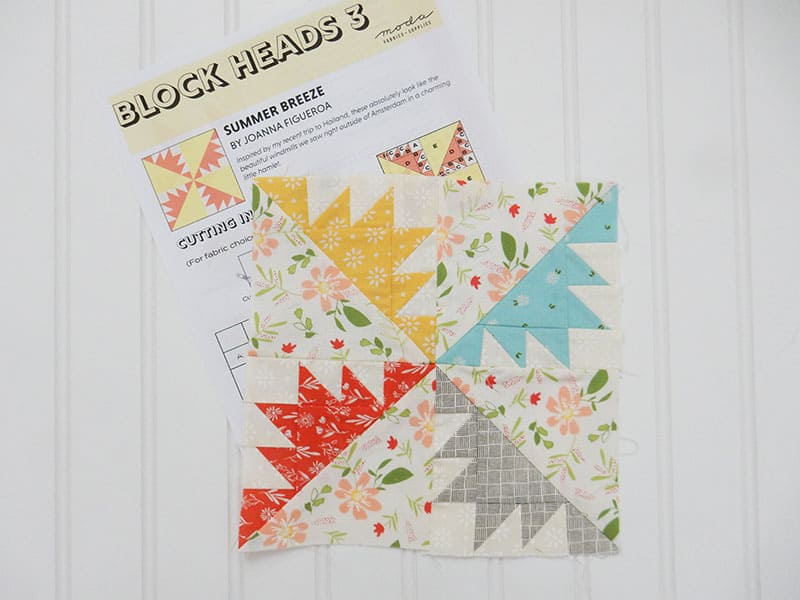 Block 14 Tips and Tricks
Don't be fooled…while this week's block looks complicated, there are some useful methods you can use to make your block accurately.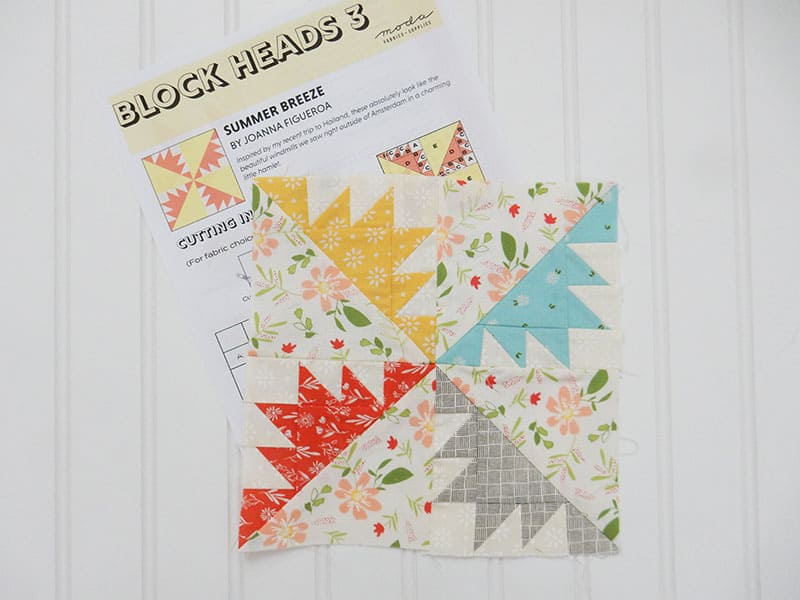 Block 14 Links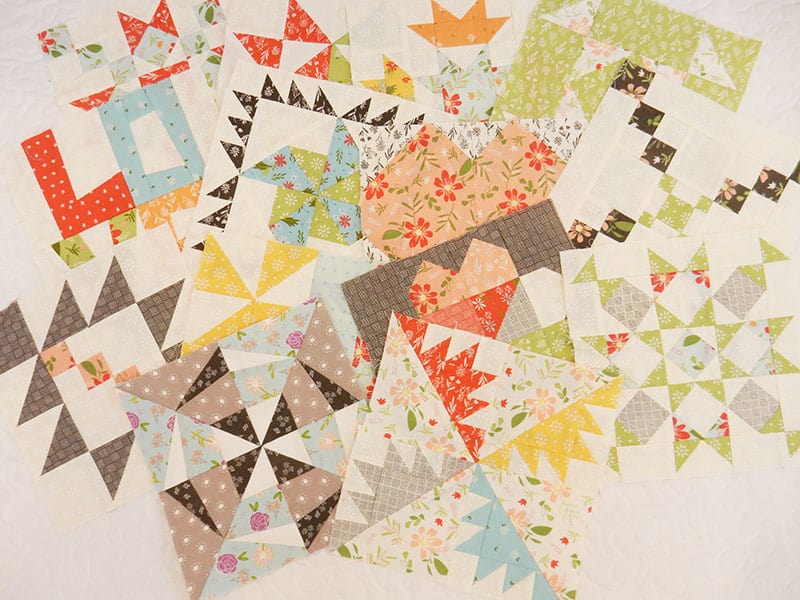 Moda Block Heads 3 Designers
Be sure to stop by and see what all of the Moda Block Heads 3 Designers are up to this week!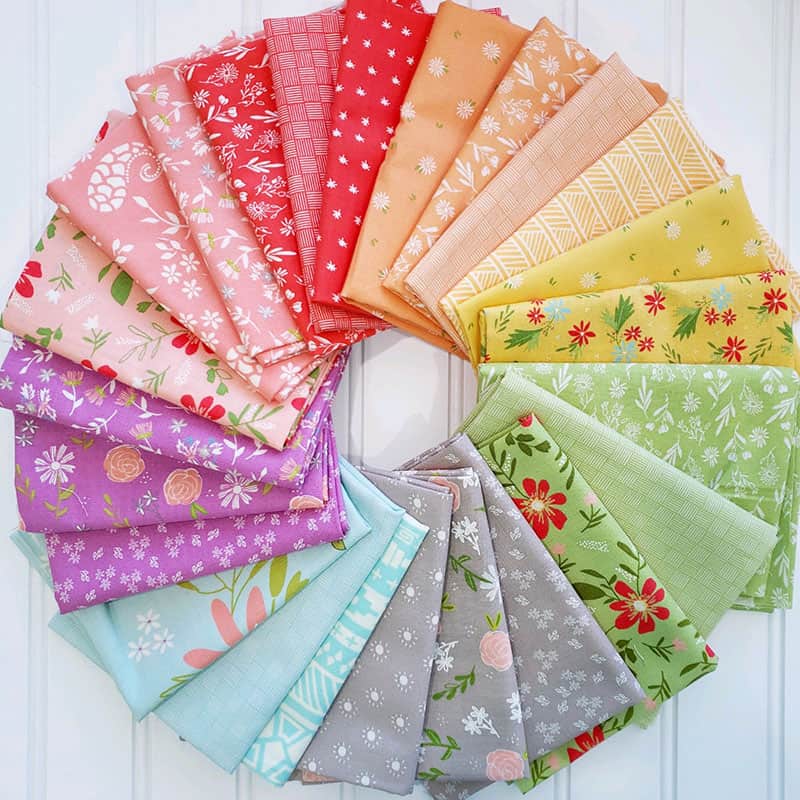 Something Fun this Week…
On Monday I shared a tour of my new sewing space. If you missed it, you can see it here.
And be sure to check out the fabric section of my shop for some fun Summer Sweet bundles and Balboa scrap bundles here (while quantities last)!
Happy quilting and thanks so much for stopping by!