Hello friends! Today I'm sharing Moda Block Heads 3 Block 11, the Blooming Love block from Robin Pickens. I really had fun making this block and also used a dark background as Robin did. I have to say it's one of my favorite blocks so far in this quilt along!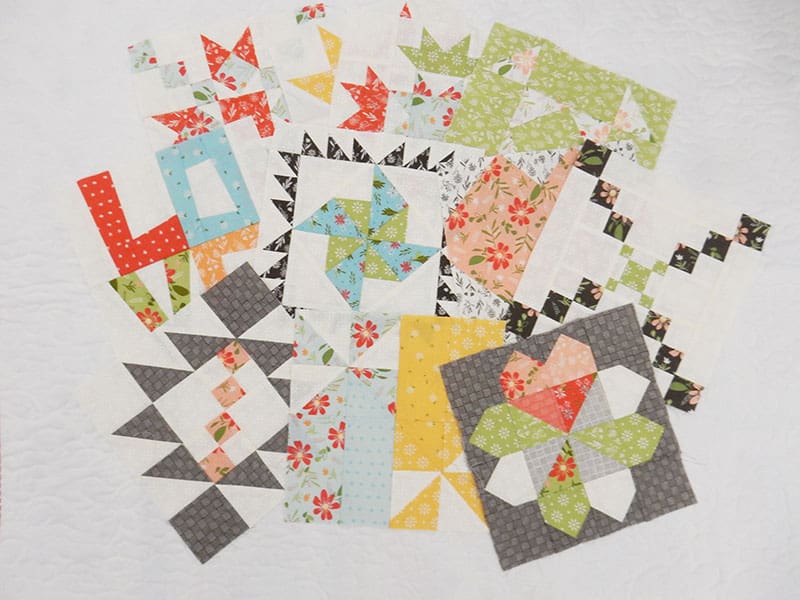 Moda Block Heads 3 Block 11
This week's block looks complicated but is actually very simple to make. Be sure to read my Tips & Tricks section below for the methods I used for this week's block.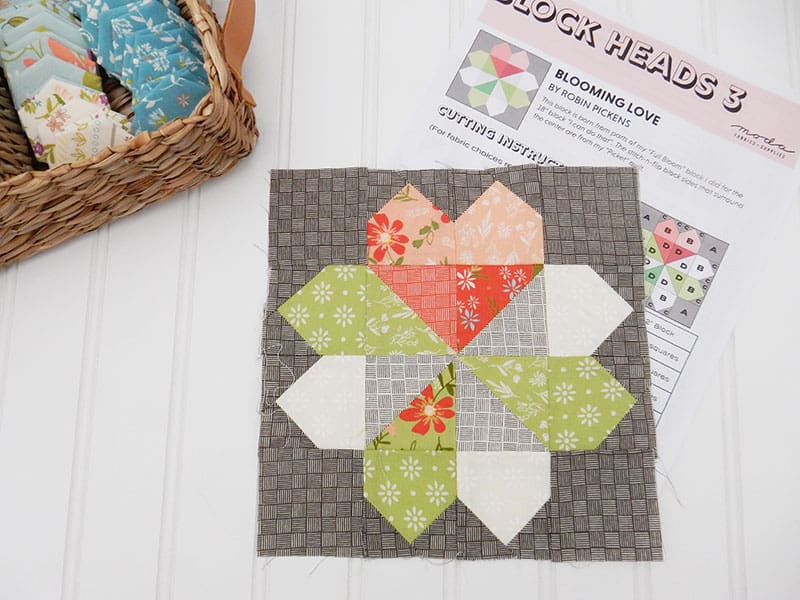 Block 11 Fabrics
This week I used quite a scrappy mix of fabrics for my block, and I love how it turned out! The specific prints I used (all from Summer Sweet) are listed below:
Block 11 Tips & Tricks
Block 11 Links
Moda Block Heads 3 Designers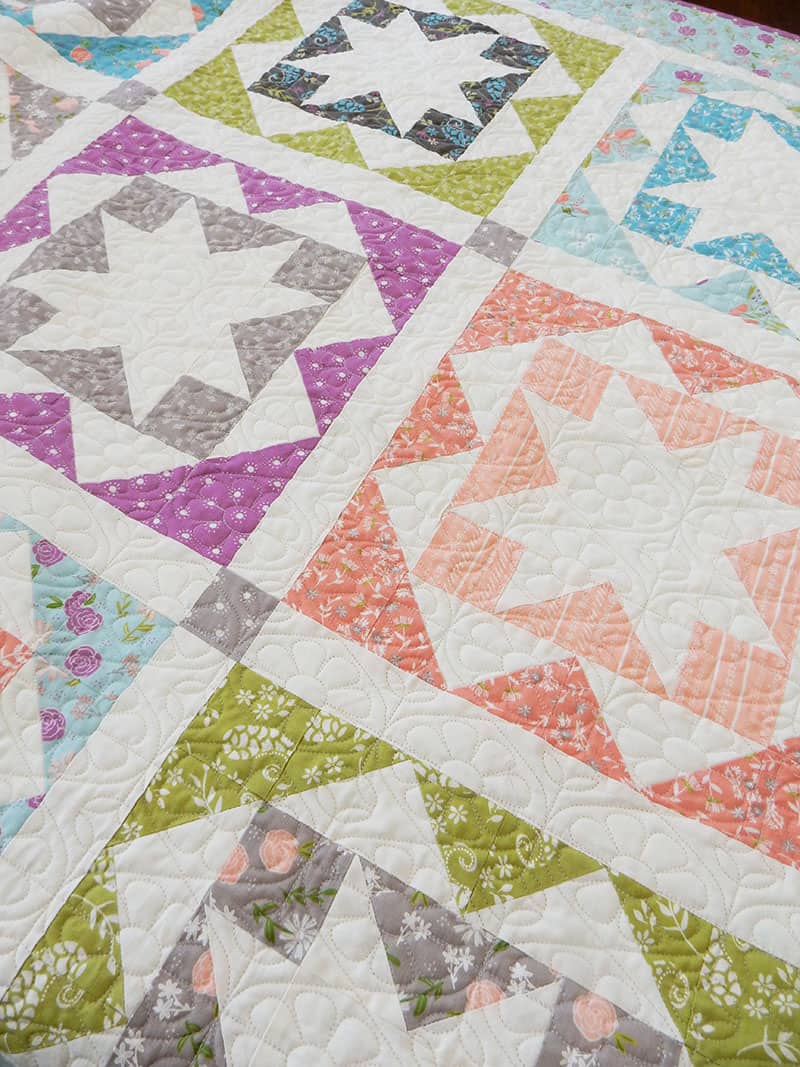 Something Fun for This Week
I recently released a new quilt pattern (Carefree, a Fat Quarter Quilt pictured above). Get the details on this new quilt here. Thanks so much for sewing along with our Moda Block Heads 3 sew along! Happy quilting!