Hello and happy Block Heads Wednesday! Today I'm sharing Moda Block Heads 3 Block 10 which is a fun windmill block brought to us by Stacey Iest Hsu. Her block is fast and fun…and really cute!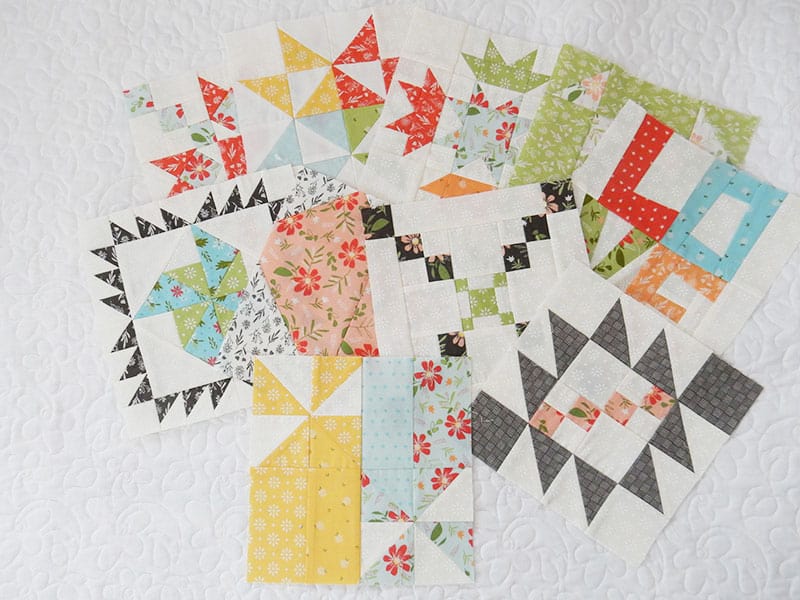 Moda Block Heads 3 Block 10
Moda Block Heads 3 Block 10 is made up of rectangles and half-square triangles–and goes together so very quickly. You can play around with fabric choices and decide how much contrast you want within each of the two windmill units. I didn't use much contrast in my yellow windmill and used just a bit more in the aqua windmill.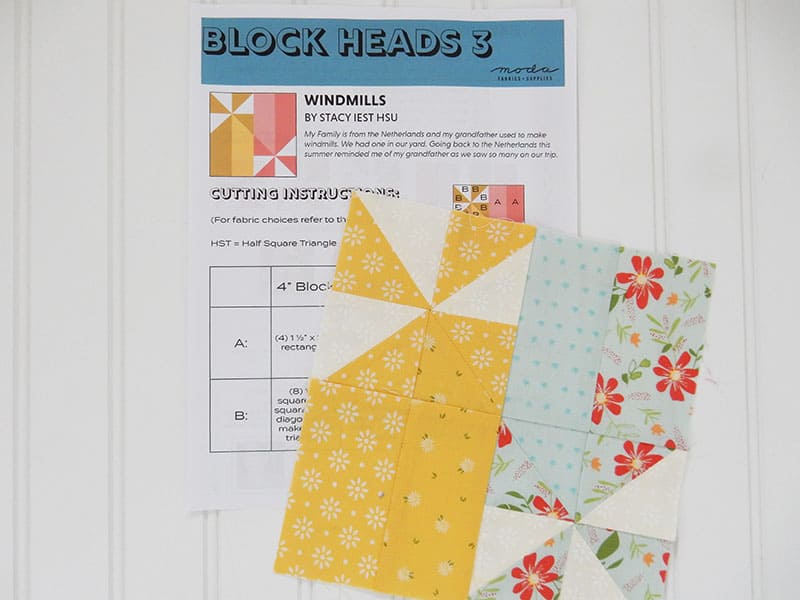 Block 10 Fabrics
Here are the Summer Sweet fabrics I used for this week's block: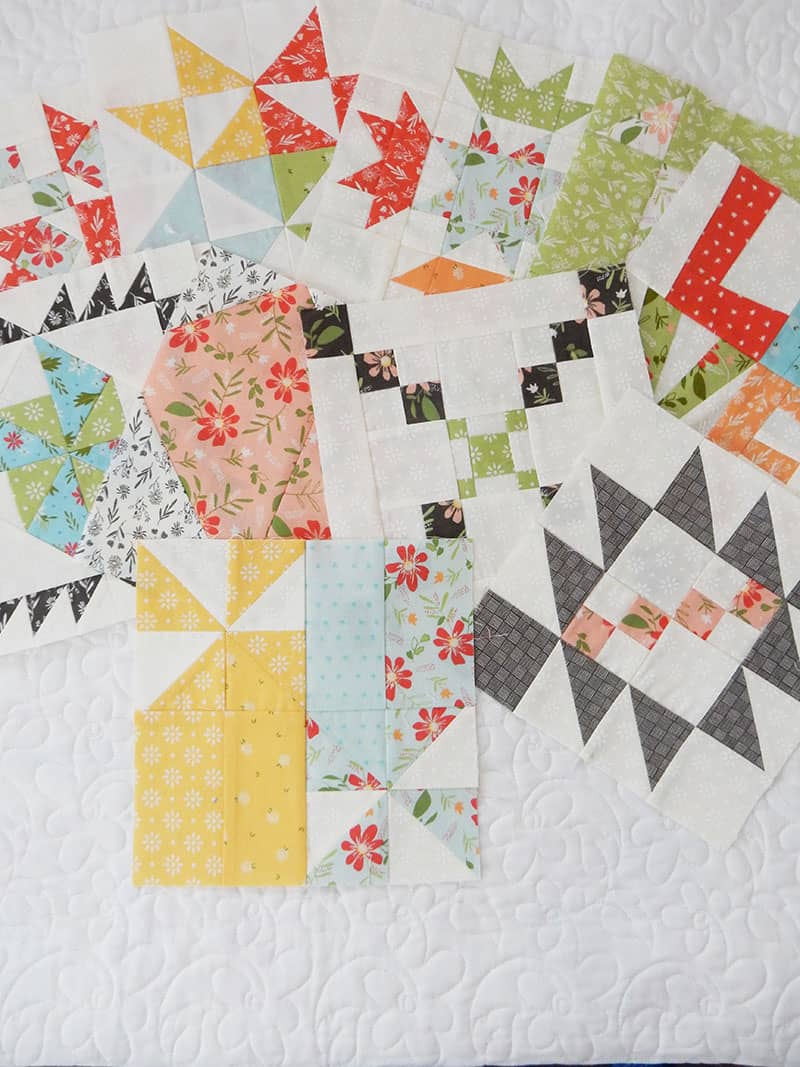 Block 10 Tips & Tricks
This week's tips and tricks are pretty similar to last weeks: cut your pieces carefully, and use one of these two methods to size the half-square triangles perfectly:
Block 10 Links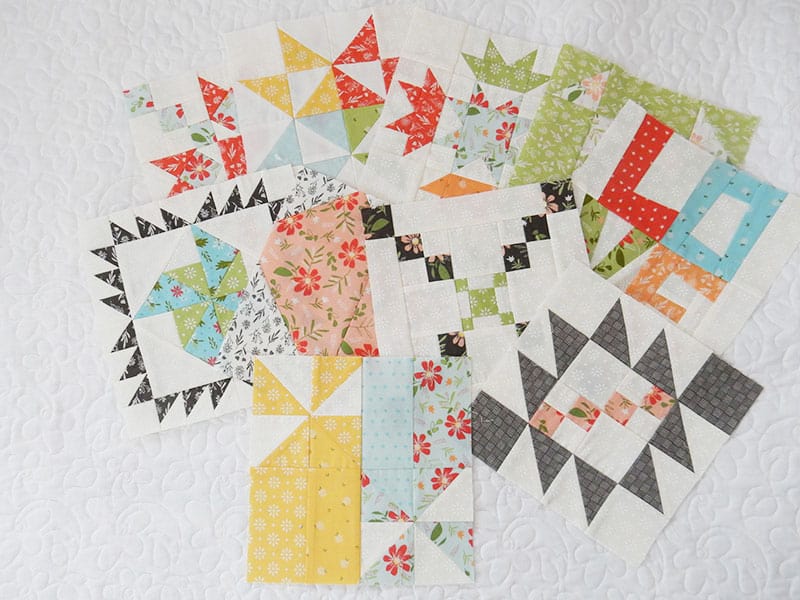 Moda Block Heads 3 Designers
Be sure to visit all of the Moda Block Heads 3 Designers this week to get their tips and tricks and to see their collection of blocks.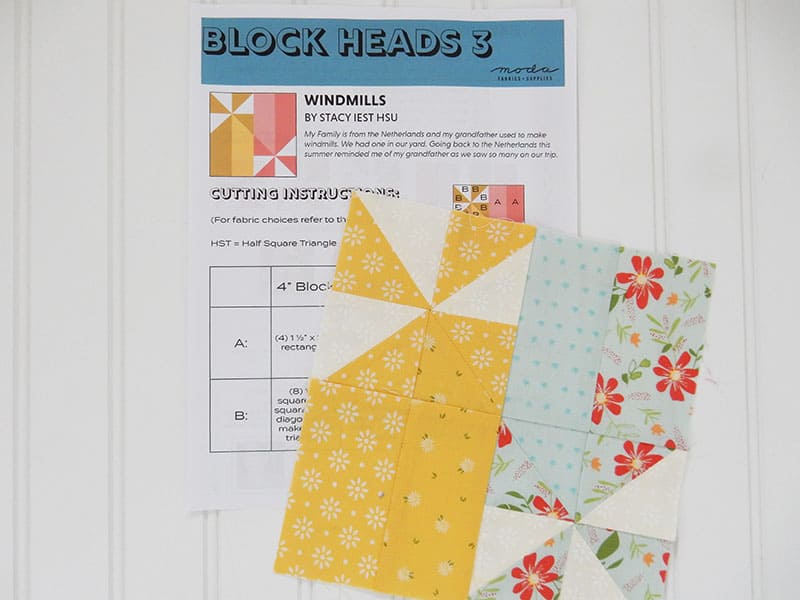 Something Fun this Week
If you haven't visited yet this week, you might not know that I added some fun things to the fabric section of my shop here...
I hope you enjoyed this week's Moda Block Heads 3 post! Now that we have so many different block patterns it has been really fun to see all of the block combinations showing up! Thanks so much for stopping by, and happy quilting!