Hello! I hope your week is off to a great start and that you and your family are well. Monday was a busy day for me, but a fun one, as I was able to take the first of my Balboa quilts to be quilted. Hopefully I'll be sharing it with you soon. Today I'm stopping in to share a Bloomtopia Update & Podcast Interview Chelsi and I were able to do with American Patchwork & Quilting.
Bloomtopia Update & Podcast Interview
Bloomtopia Update
On Sunday, the Bloomtopia Release 4 was presented by Fat Quarter Shop. This release contains two different block patterns: the Goose and Goslings Blocks shown above left, and the Sarah's Choice Blocks shown above right. We are moving right along with this quilt along! Each release also features a video with either Chelsi or I sharing how to put the block together. You can find the pattern download links here. And you can still find Bloomtopia Quilt Kits and Backing Sets here.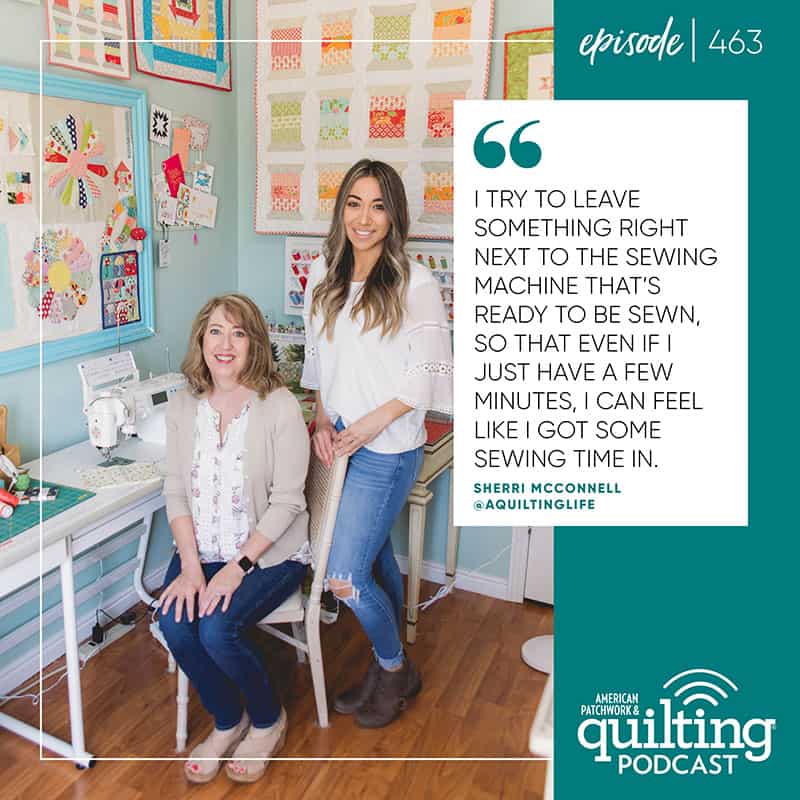 American Patchwork & Quilting Podcast
Some fun news! Chelsi and I were interviewed for the American Patchwork & Quilting Podcast Episode 463 which aired yesterday! We had a ton of fun visiting with Quilts & More Editor Joanna Burgarino. She had some questions that surprised us, and it was fun to hear each other's answers! You can listen in and subscribe here. And you can find the show notes for our episode here.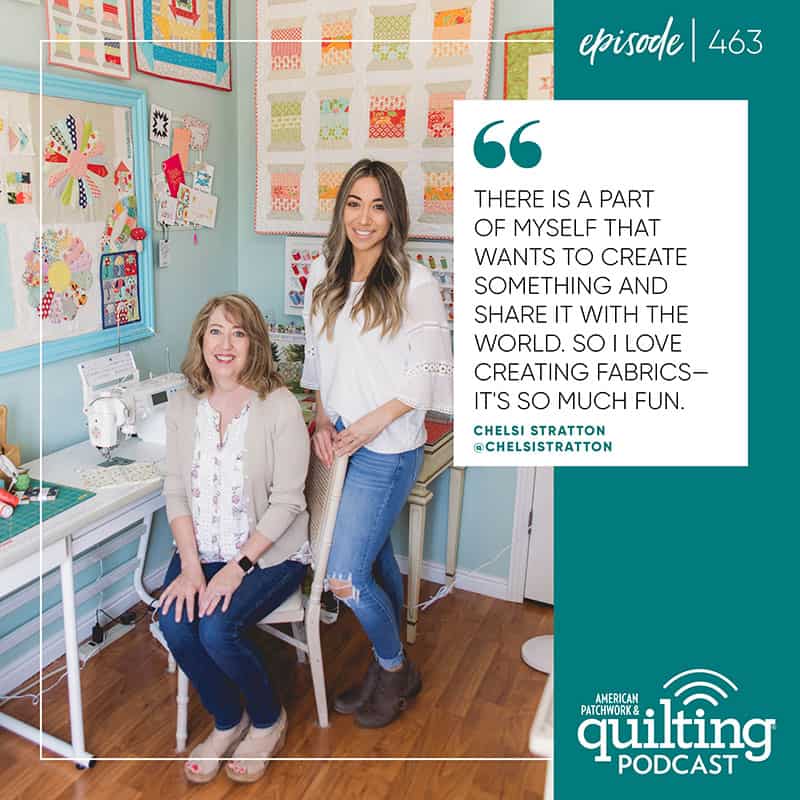 Later this Week…
First, if you missed the new pictures of our upcoming Balboa collection I shared yesterday, you'll want to view them here. And I'll be back first thing tomorrow with the Moda Block Heads 3 pattern release for this week. And later in the week I have another new video to share with you where I demonstrate one of my favorite notions.
Thanks so much for stopping by to read the Bloomtopia Update & Podcast Interview post. Happy quilting!