Hello and happy Wednesday!  Today is Moda Block Heads 2 Blocks 25 & 26 reveal day.  This week's fun blocks are brought to you by Lisa Bongean and Corey Yoder.  Lisa's block has some very tiny piecing, but I used a tool that helped me put it together easily.  And Corey's block is cute, fast, and fun!  After this week we'll be back to making just one block a week, so things should get a little easier (although some of the upcoming blocks are bigger sizes).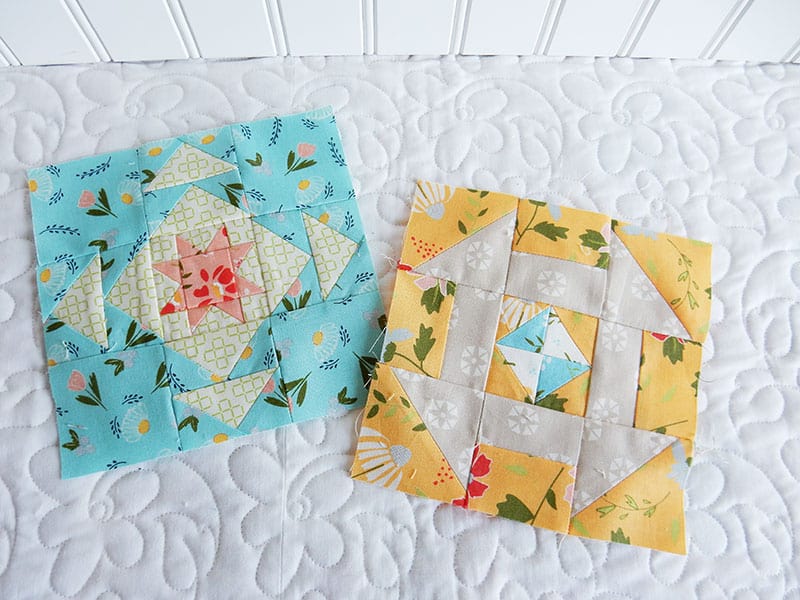 Tips for Lisa's Block
Lisa's block on the left is called Oshkosh Star (she's a Wisconsin girl, you know!), and Corey's block is named Churn Dash Surprise.  Both are such fun names.  I must say, the center star in Lisa's block is undoubtedly the smallest pieced star I've put together.  It's just so cute!  I used a Bloc Loc ½″ x 1″ finished flying geese ruler to make the flying geese units for the mini star, and it made all the difference (it was hard to find on-line, but there are two available here).  I also used a Bloc Loc for the larger flying geese in Lisa's block (which really aren't that large)!  This ruler was a bit easier to find–get one here.  My only other tip for working with these small pieces is to starch your fabrics before cutting.  It really does help a lot.  And you can read my post on Tips for Mini Quilts which has some great ideas for these blocks with smaller pieces as well.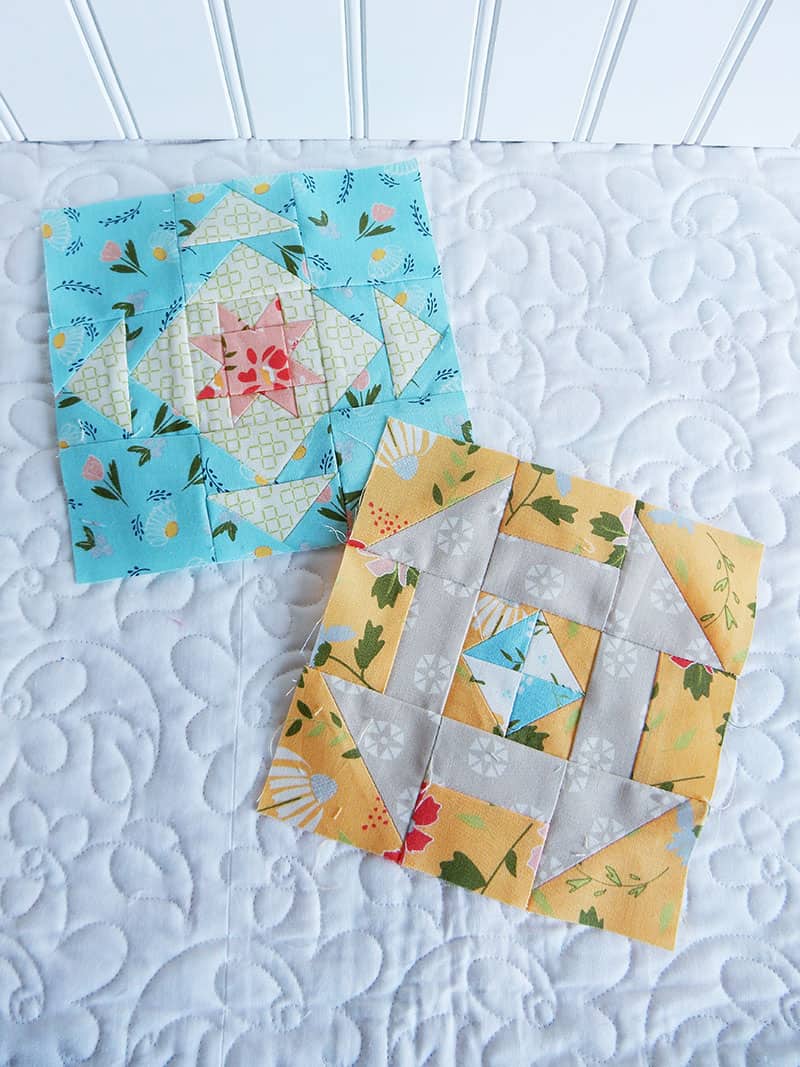 Tips for Corey's Block
Corey's block was definitely easier to piece; however, there are some pretty tiny half-square triangles in the center!  You can also consider starching the fabrics for this block before cutting to help with accuracy.  And I made my half-square triangles for the block center and for the corners larger–then trimmed using this method.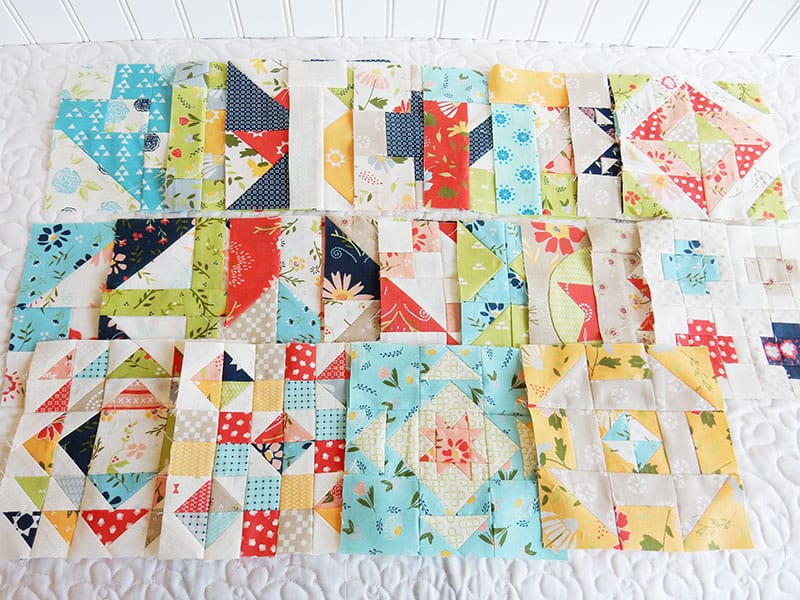 This sure is a fun collection of 6″ blocks for the Moda Block Heads 2 quilt!  I'm kind of in love with them!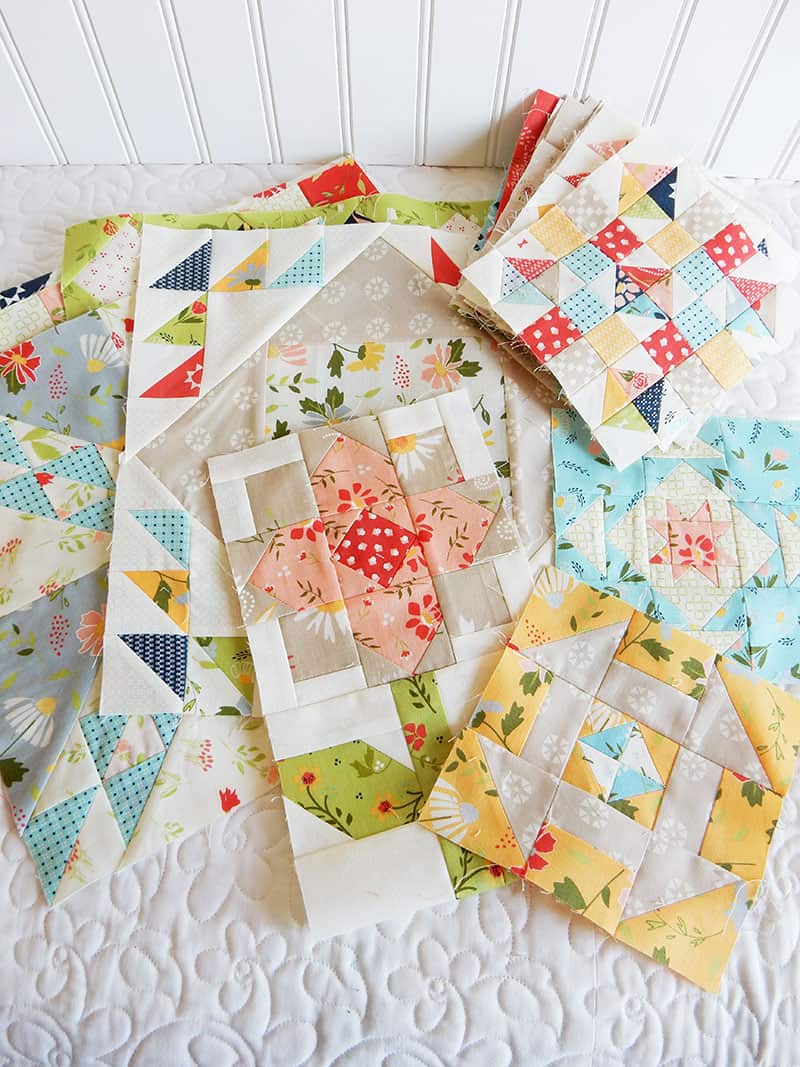 And it's always a lot of fun to see the blocks all together!  I really, really love this quilt already.  I think I might have said that a few times already 🙂
Moda Block Heads 2 Blocks 25 & 26 Links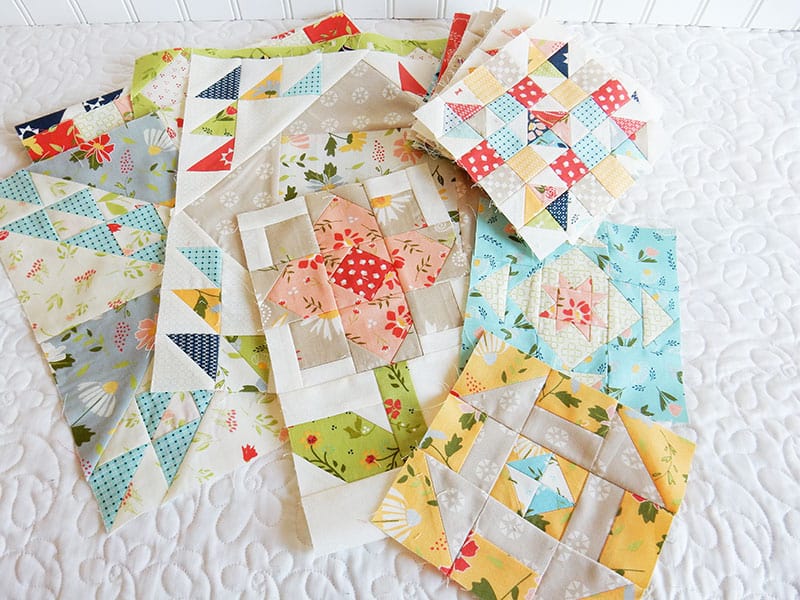 You Can Find the Other Moda Block Heads 2 Members Here: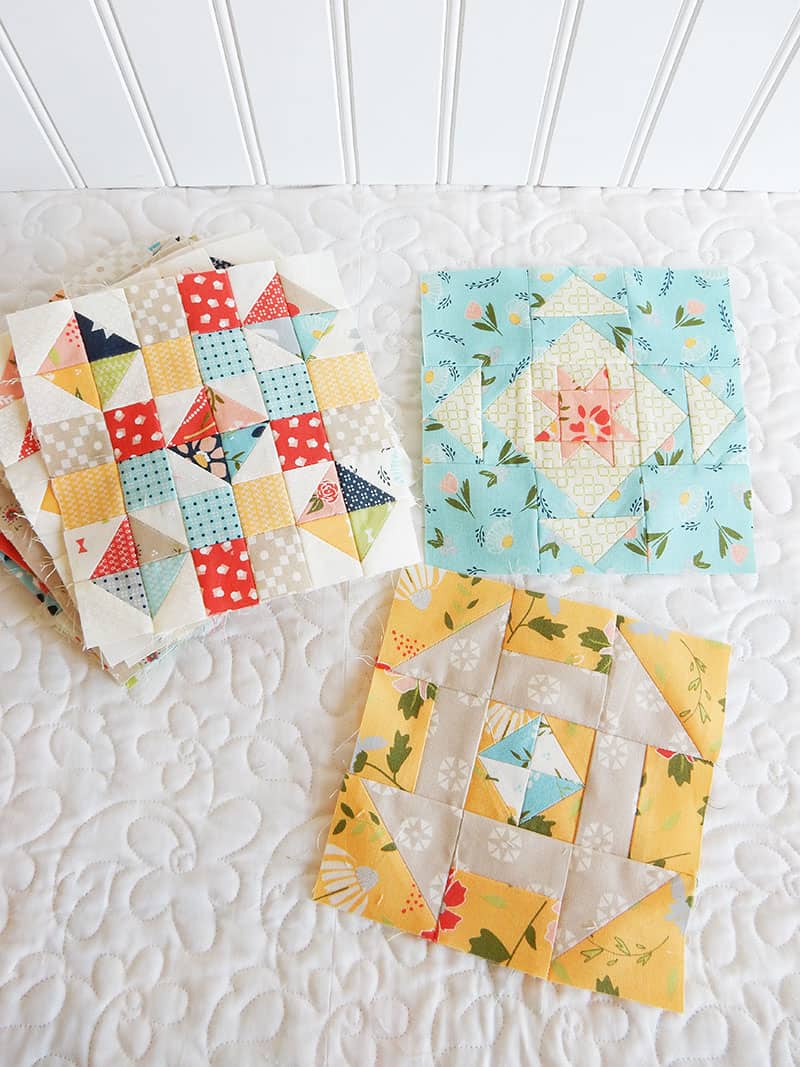 I know you'll have fun piecing Moda Block Heads 2 Blocks 25 & 26 this week!  And I hope your week is off to a great start as well.  Happy quilting, and thanks so much for stopping by!