Hello and happy Monday! We've really been having some nice weather here which has me in the mood for all things fall.  And…I finally got a chance to do a little straightening up in my sewing room, so I'm ready to tackle some new projects.  I have one more quilt I'm making for quilt market and will also be making a few smaller projects for the booth.  I'll definitely be sharing those as I make progress on them.  But since we're into the fourth quarter of the year, I thought I'd better review my goals and check up on my progress.  So, today I'm sharing works in progress & fall quilting goals.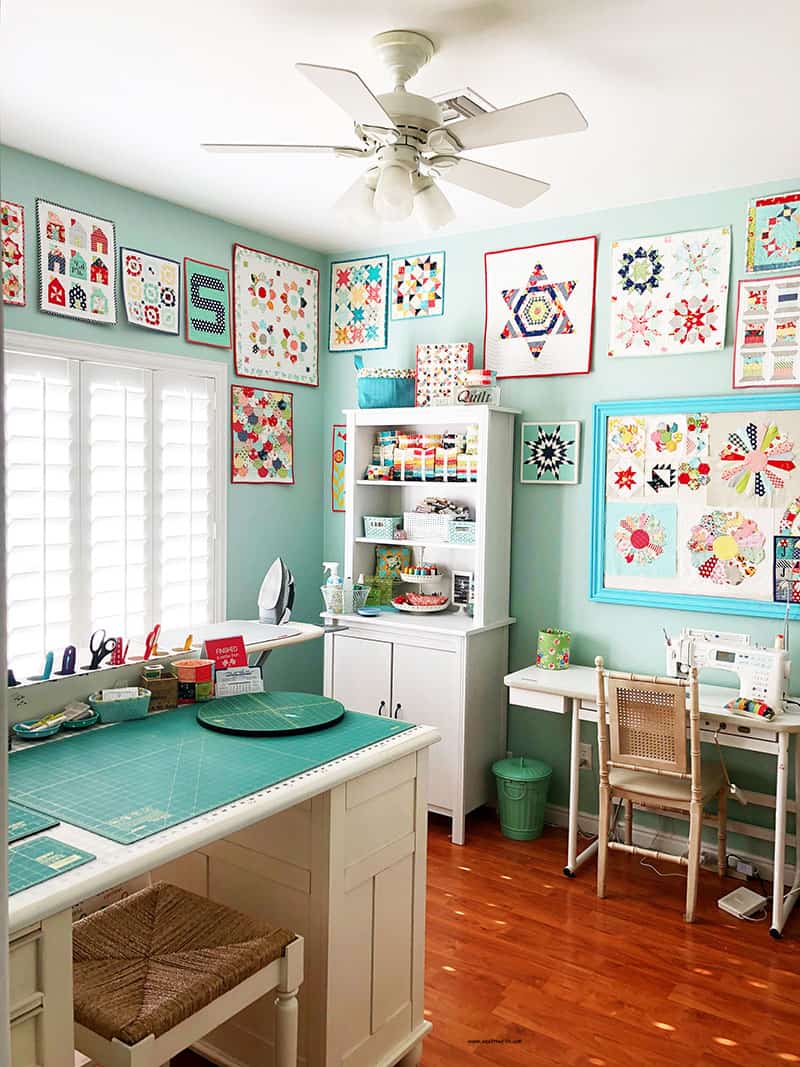 For me, the first step to getting organized is always a quick clean-up of my sewing room.  After sewing my five large Walkabout quilts and three minis along with a book quilt using Clover Hollow and Walkabout, my sewing room was quite a disaster area.  I was finally able to get it back in order the other day, and boy does it feel good!  If I'm short on time I make sure to do just the following so I can get back to sewing:
Quick Clean Up of the Sewing Room
Clear all flat surfaces–especially the sewing table, ironing board, and cutting table.
Sort through stacks that might have accumulated and file or put them where they belong.
Sweep the floor.
Wind empty bobbins, clean out my bobbin case, and change the needle.
Usually, following these steps puts my room in good enough order that I can concentrate on new projects.  If you have a little more time for cleaning…here is what I do to get organized at the start of each new year, and here is a post on how I organize works in progress.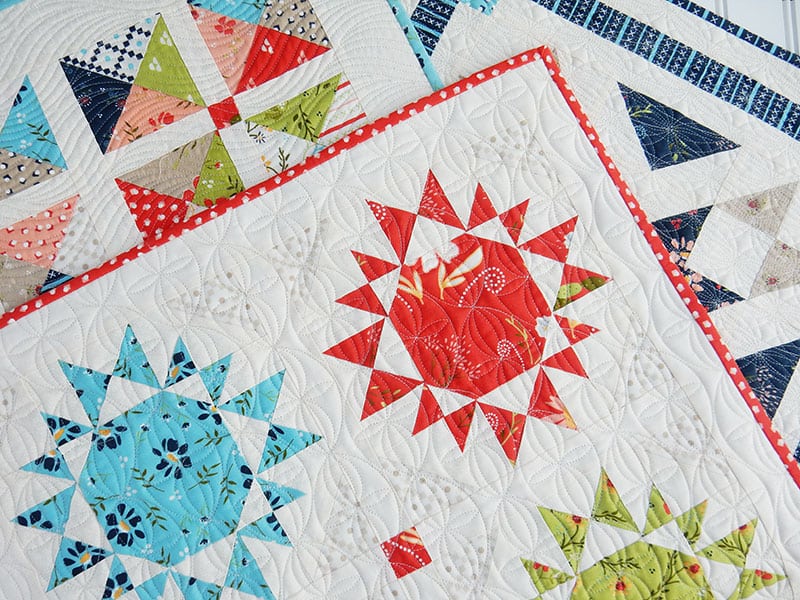 Sea Glass Mini, Waterfront Block Mini, and Endless Summer Mini
 After reviewing my goals from earlier this year, I found I'm actually doing pretty well.  I do have two projects that I'd really like to finish up sooner than later, though.  So I'm going to actually plan some days to work on each of these quilts.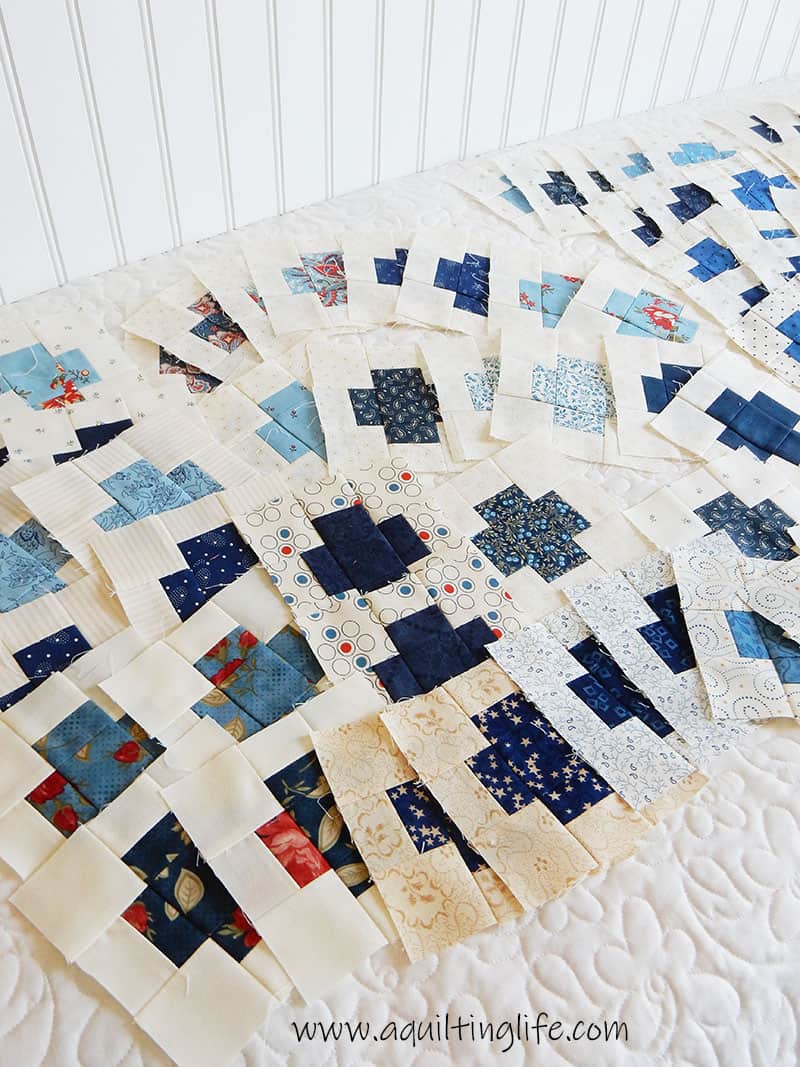 On the Plus Side Quilt Blocks
One of the projects I'd really like to get finished up by the end of the year or sometime in January is my "On the Plus Side" quilt in blues and creams from Minick & Simpson collections.  I started this one about a year ago and have worked on it here and there throughout the year.  The blocks are simple to piece and work well with chain piecing, so the key to finishing this one is to get the remaining blocks cut and ready to sew.  Recently, I picked up a couple more fat quarters to use in this quilt, and I believe I have everything I need to finish it.
Village House Quilt Blocks
I'd also like to finish up my Village house quilt that I'm making using bits and pieces from all of our fabric collections.  I started this one earlier this year and have also worked on it here and there as time has allowed.  (I last updated my progress on this quilt last April in this post). With lots of Walkabout scraps from sewing the new quilts, I've got some great pieces to use for these little houses!  And like the "On the Plus Side" quilt above, getting to work on this requires just some cutting so I have houses ready to sew!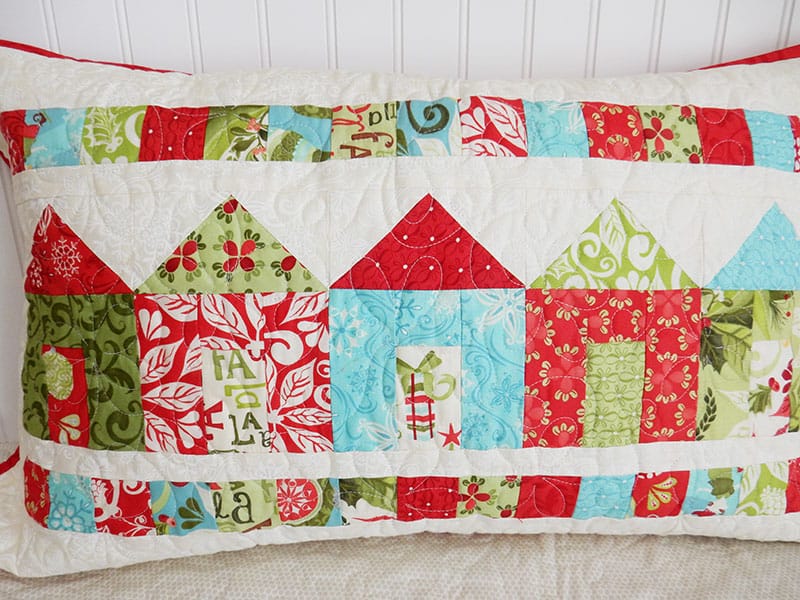 Other Goals
Other than these two projects, my only other goals (besides staying caught up with the Block of the Month and Moda Block Heads quilt projects I'm participating in) were to start making some Christmas house pillows like the one above for gifts and to make myself a new Sew Together Bag using our fabrics.  My Christmas Houses Pillow above was pieced using fabrics from different Kate Spain Christmas collections, but I'll be making this year's pillows from my Swell Christmas and Christmas Figs scraps.   As with the other projects, the first step is really to cut out some Christmas houses and to gather the fabrics for the Sew Together Bag.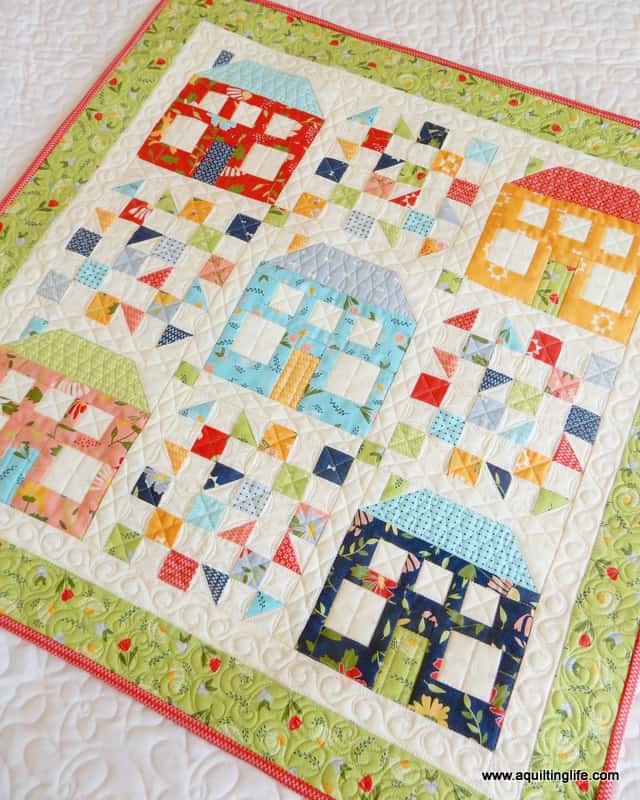 It would be a lot of fun to make a Christmas version of my Be My Neighbor Mini Quilt, too!  I am definitely adding this to my list!
What Next…
Now that I've done a quick review of what I really want to make before the end of the year (the Christmas projects are a must), I need to roughly schedule some of these projects into the weeks ahead.  I still have International Quilt Market coming up about three weeks from now, but I should be able to get a good start on the Christmas projects now.  That's the plan!  So, this is what I've added to my list for this month.  I'll check progress when I get home from market early in November.
Fall 2018 To Do's–October
Finish final market quilt
Finish magazine quilt
Make book quilt
Cut out Christmas houses
Cut out Be My Neighbor Mini Christmas version
And cut out Sew Together Bag
Cut out "On the Plus Side" blocks
Cut out more Village houses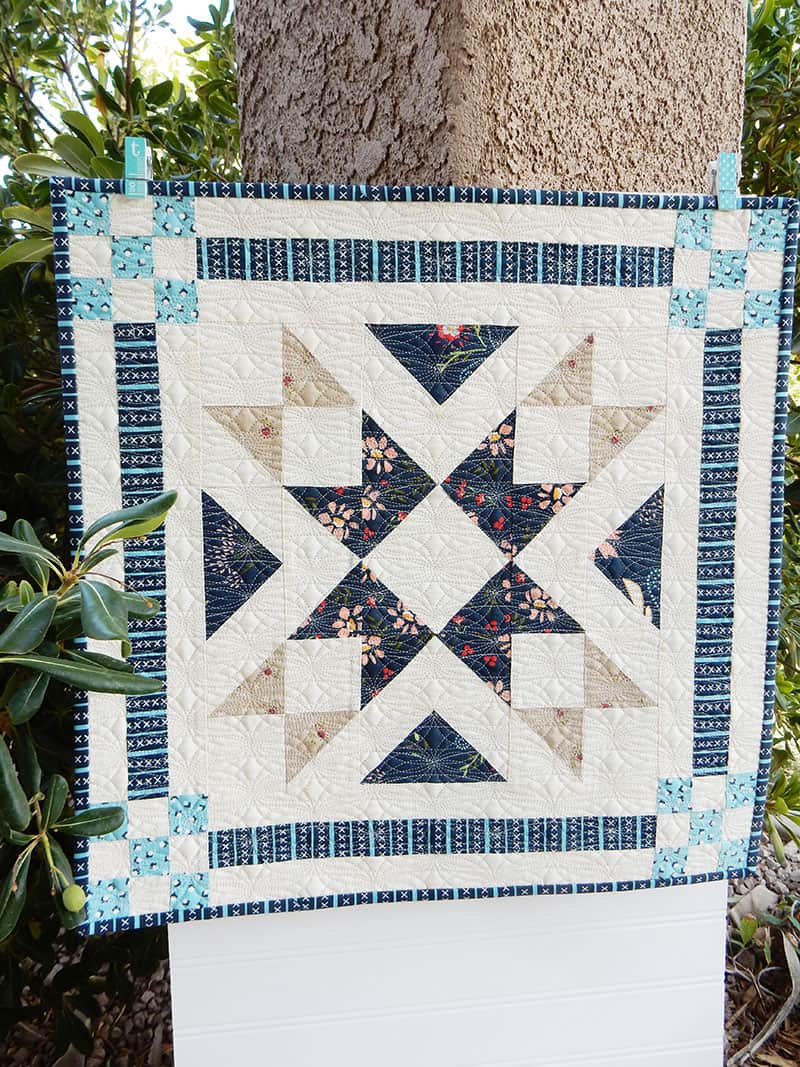 One block and sashing from the Waterfront quilt (made with strike-offs while I was waiting for our sample yardage)
What are your goals for the remaining months of the year?!  And do you evaluate progress weekly, monthly, quarterly, or yearly?  I'd love to hear!  Happy quilting, and thanks so much for stopping by!