Hello and happy Saturday! I hope you're having a wonderful day and that your weekend will be a great one!  Welcome to my Saturday Seven Inspiration for Quilters 46 post where I share a little bit of this and that!  On Saturdays I share patterns, fabric, tips, recipes, and ideas for organization and home décor.  Welcome!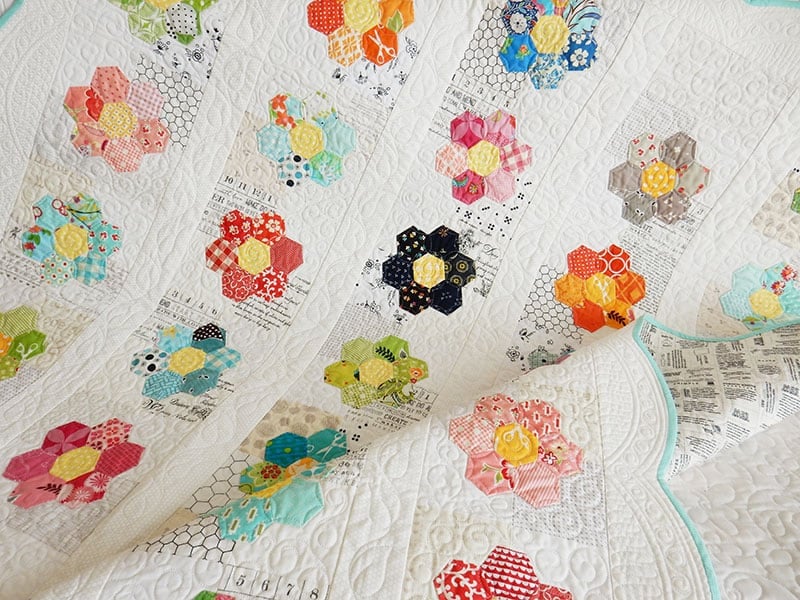 My recent Grandmother's Flower Garden Quilt…individual patterns for this one are coming soon!
A Fun Fall Tutorial and a Quilt Museum…
1.   Looking for a fast and fun scrappy fall project?  I just saw this cute one…perfect for a fun fall pillow!  Find the free tutorial for the Turning Leaves Fall Pillow here.
2.  Also on the quilting front…I loved this post by my friend Linzee on the Wisconsin Museum of Quilts and Fiber Arts.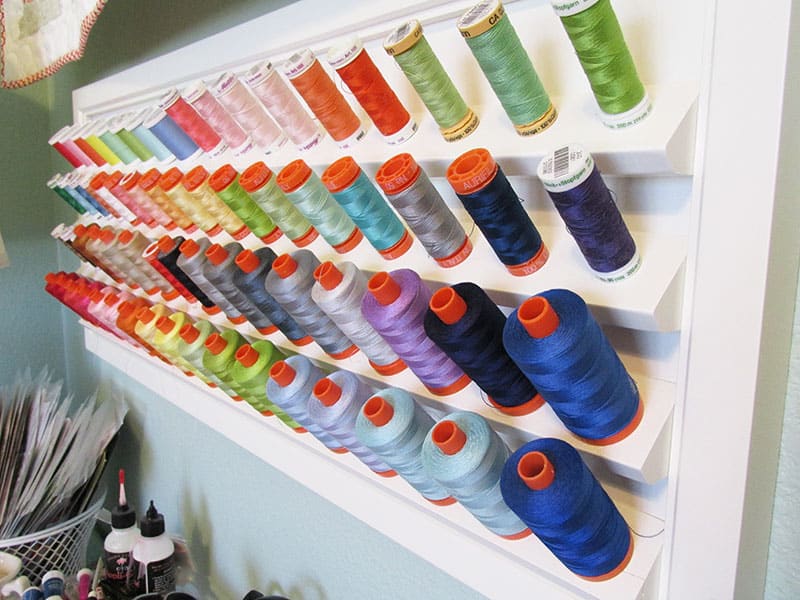 Thread Racks, Recipes, and My Favorite Organizing Product
3. I love having many of my threads on display in my sewing room ( I do have more in a drawer in the closet of the sewing room).  I didn't realize until I read this article, however,  how recent of a product the spool holder really is.  This article is such an interesting read: Find "Thoughts on the Thread Rack" here.
4.  It's soup weather…and I can't wait to try this version of a classic favorite–Broccoli Cheddar!  Get the recipe for Broccoli Cheddar Soup from the Smitten Kitchen here.  And Joanna Gaines just shared her version of Overnight French Toast on her blog here.  Fall is also Garlic Artichoke Dip time…and this is my go-to recipe.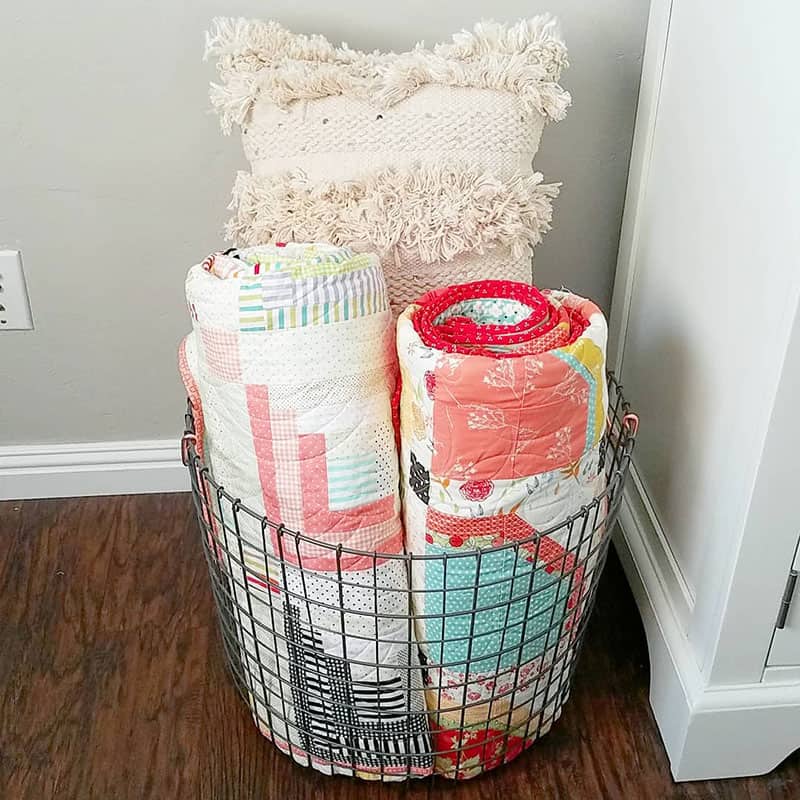 5. I've been cleaning and organizing (as usual–I've finally decided it might just be a way of life).  And I've been realizing how much I rely on one of my favorite organizing products.  I use these in the pantry, in the bathroom, and in the sewing room, of course!  Find it here.  And the basket above is a terrific way to organize your quilts!  Find it here.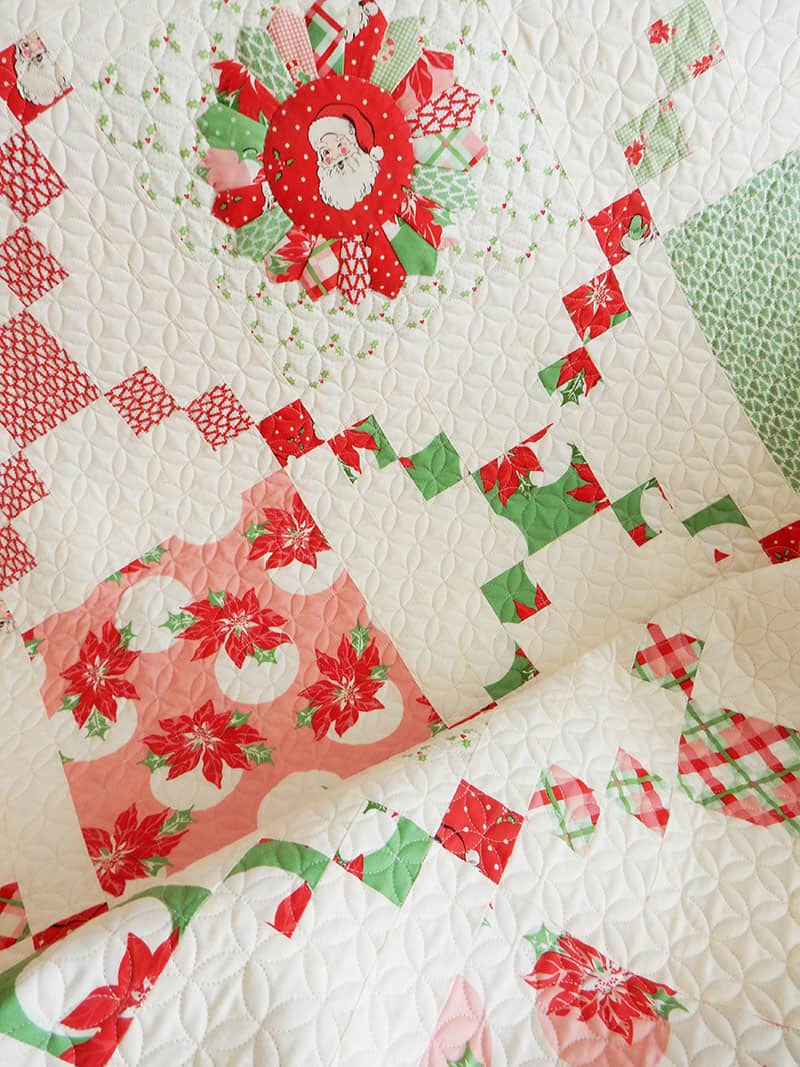 A Christmas Quilt and Tips to Enjoy your Hobbies More
6.  I know Christmas is still over two months away (but just barely), but I had so much fun sharing my Pot Luck quilt in Swell Christmas fabrics this week at a trunk show.  I can't wait to bring this quilt out for the holidays!  See the original post on this fast and fun Layer Cake quilt here.
7.  I loved this article, "In Praise of Mediocrity."  It's a wonderful suggestion that maybe we needn't look for so much perfection in our leisure pursuits (quilting!).  It sure gave me some food for thought!  I really wish I had read this article before my trunk show the other night.  One of the women I spoke with told me she "wasn't a very good quilter."  I offered her lots of encouragement, but I still wish I had been able to convey some of the insights from this article to her.  Read it here.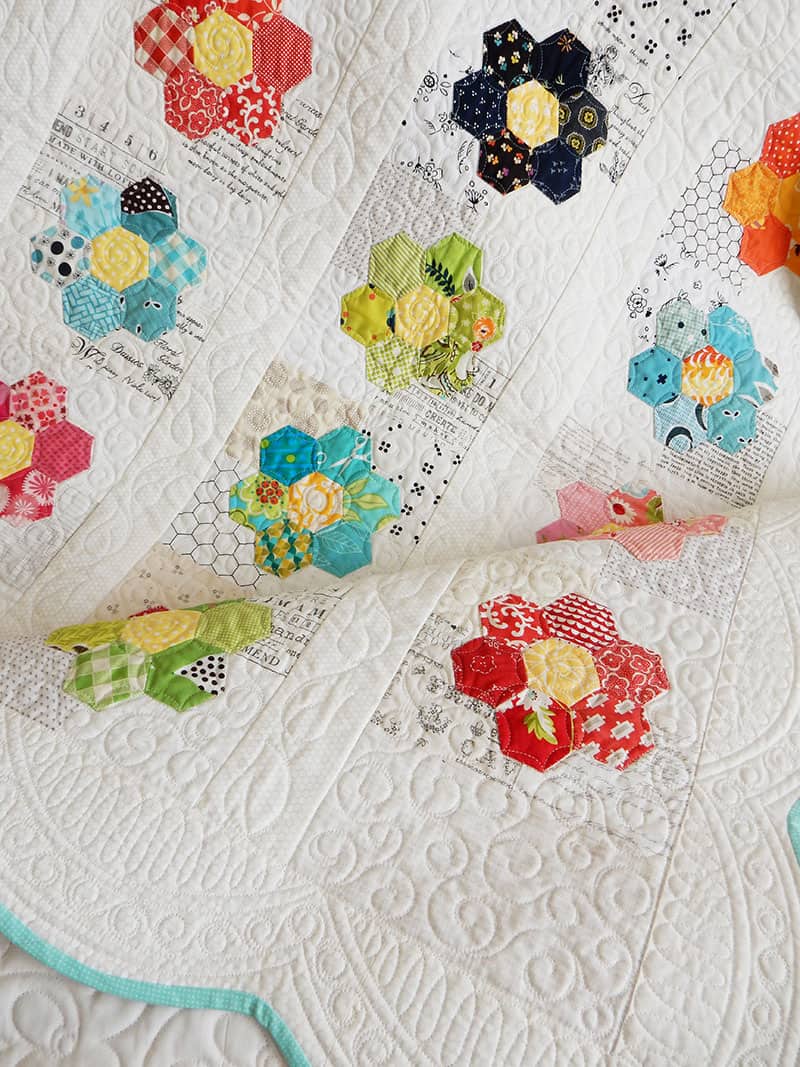 I had to share a close up of the gorgeous quilting my friend Val did on this quilt!
Finally…if you haven't entered yet, be sure to go here and enter the Fat Quarter Shop Mega Quilt Market Sweepstakes.  Fill out their survey and be entered to win some terrific prizes!  Go here for all the details.
And that's all for today!  I hope you enjoyed today's links and thoughts.  You can access all of the previous Saturday Seven Posts here.  Happy quilting, and thanks so much for stopping by!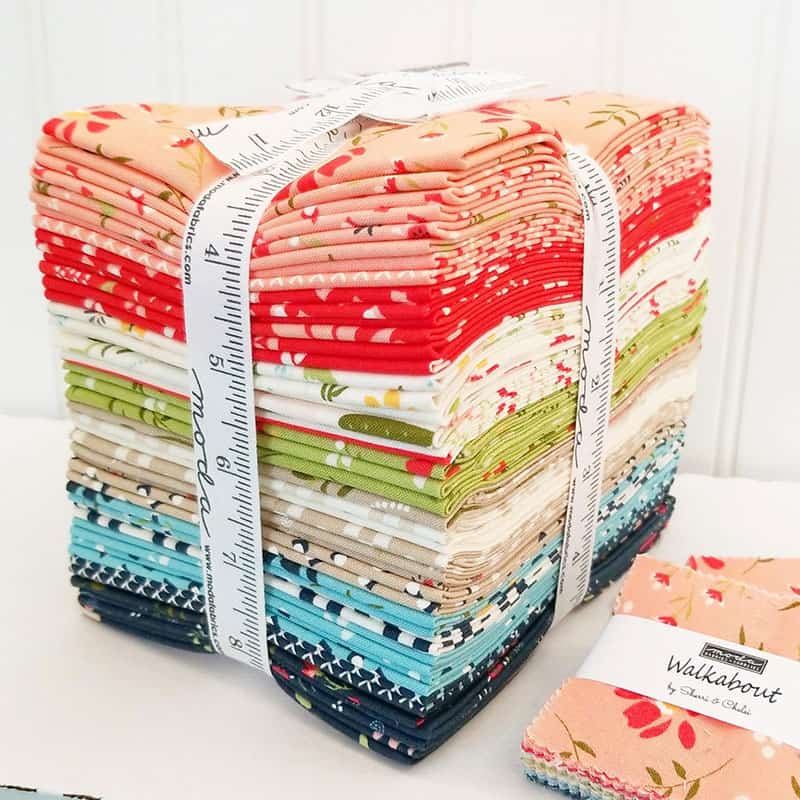 Walkabout Fat Quarter Bundle–in shops in January!
Happy Quilting!