Hello and happy Wednesday!  And happy August!  It's Block Heads day, and I'm happy to be sharing Moda Block Heads 2 Block 9!  It's always a lot of fun to see all of the other blocks being pieced with these patterns!  This week's block was designed by Laurie Simpson of Minick & Simpson and is fast and fun!  You might even want to make more than one!  Nine of them would make a really fun pillow or table topper!
I had a lot of fun using two different lights for my block this week.  The outer corner large floral squares and the blue microdot fabrics are from Clover Hollow, and the taupe star print is from our Valley collection.  The simplicity of this block really lets the fabrics shine!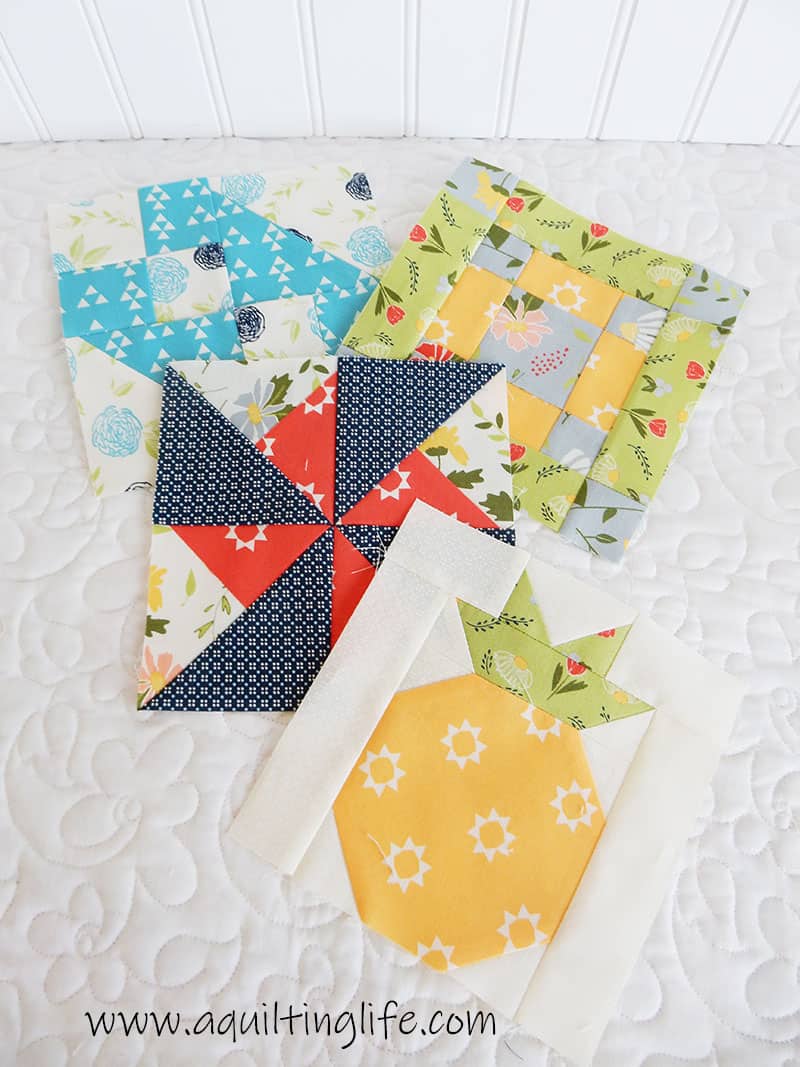 Last week I shared my applique' pineapple block using the weekly pattern by Jan Patek.  But then Corey Yoder offered a pieced pineapple block that was just too cute not to make.  I'm going to keep making all of the applique' blocks, but I might also make alternate pieced versions when available.   You can find Corey's alternate pineapple block pattern here if you missed it last week.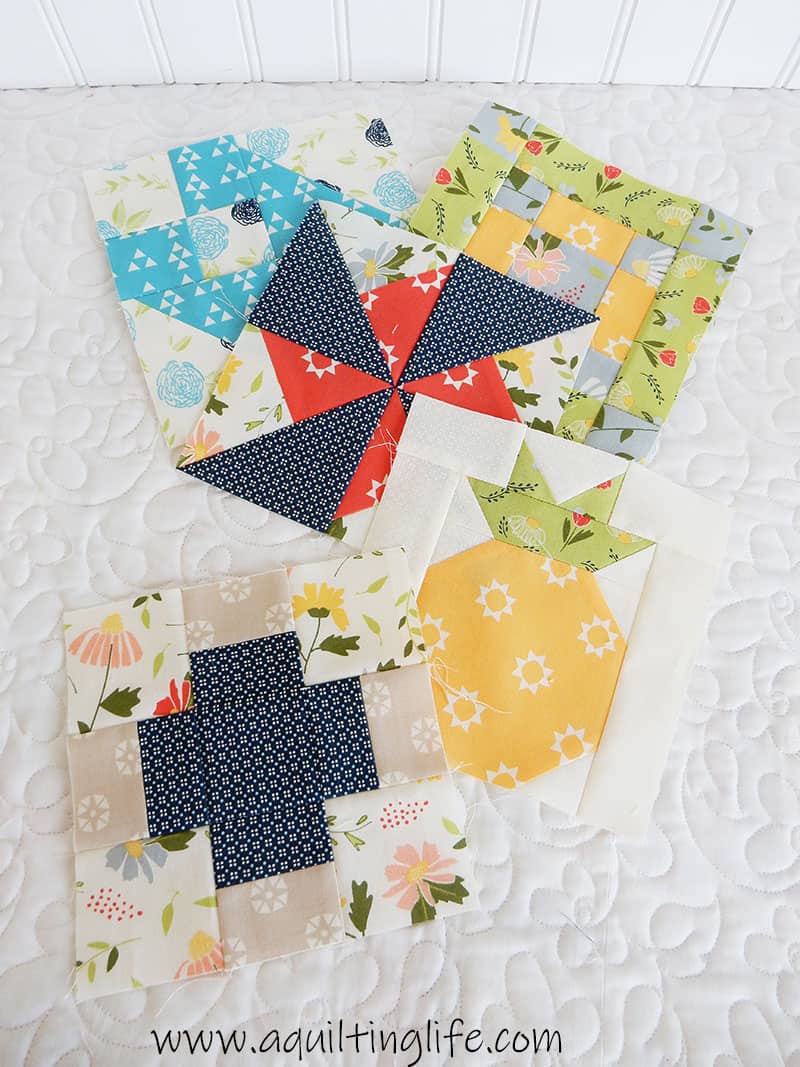 And so here are the first five small blocks…I love these so much!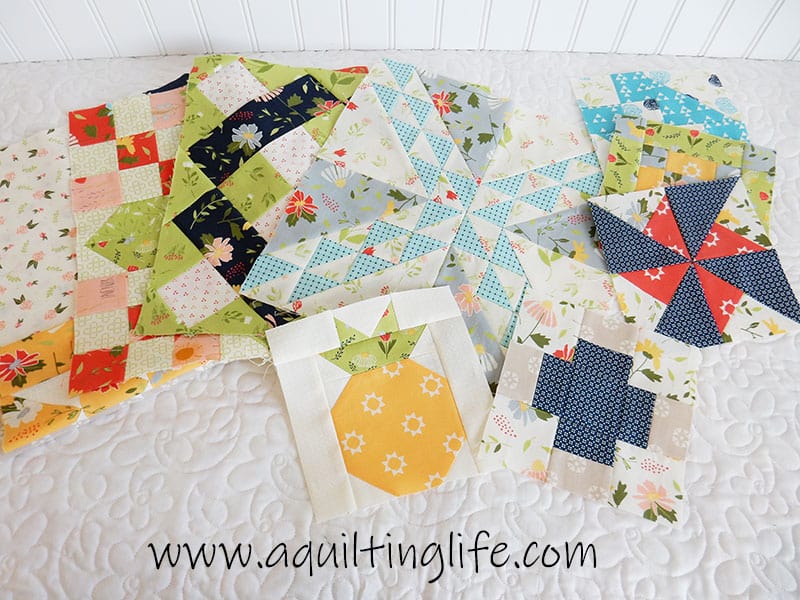 And here are all of the blocks together!  (I have the 24″ block folded into fourths so everything would fit into the picture).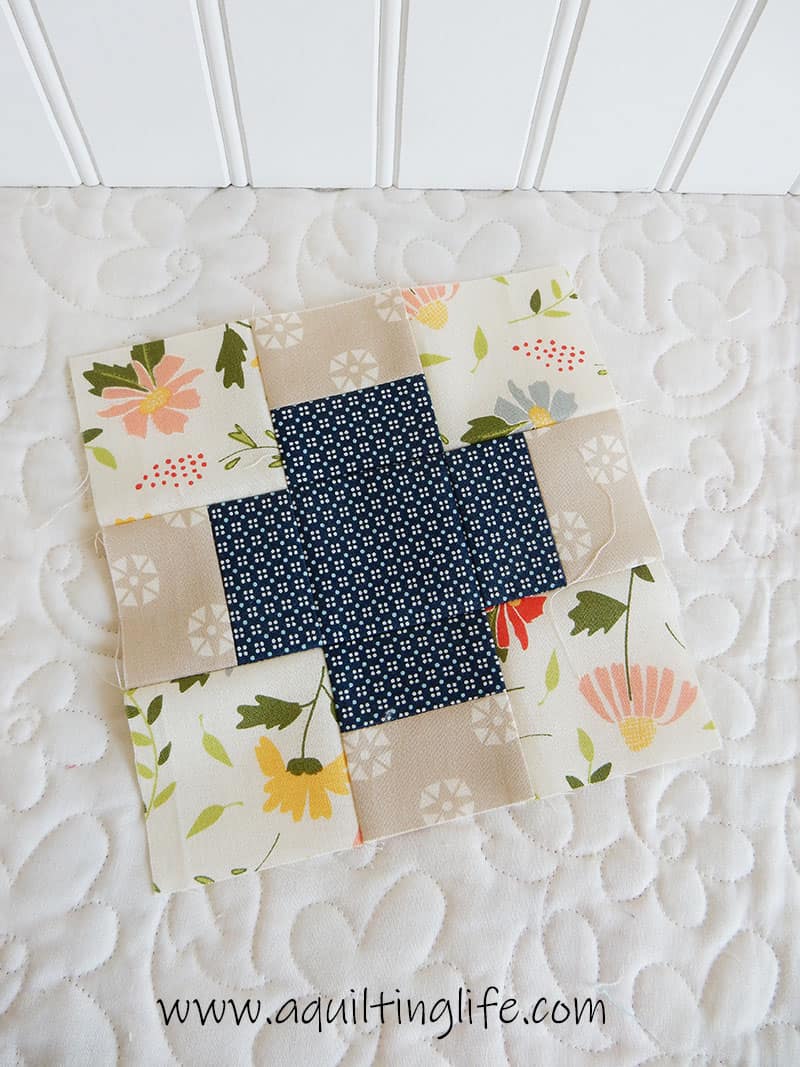 Laurie's "With a Plus" block is just so fun!  And now for the details for this week:
Moda Block Heads 2 Block 9 Links:
And Find the Other Moda Block Heads Here:
I can't wait to see all of the other blocks this week!  Are you sewing along…there is still plenty of time to join in!  Happy quilting, and thanks so much for stopping by!