Hello and happy Wednesday. Today I'm sharing Moda Block Heads 2 block 49 which is the Cups and Saucers block by Jo Morton. Since this week is Jo's block, that means I get to share my final block next week. It's kind of bittersweet, actually. I've had so much fun with this series of blocks. And this week I was able to finish the hand-stitching on my quilt. I just can't wait to share it with you…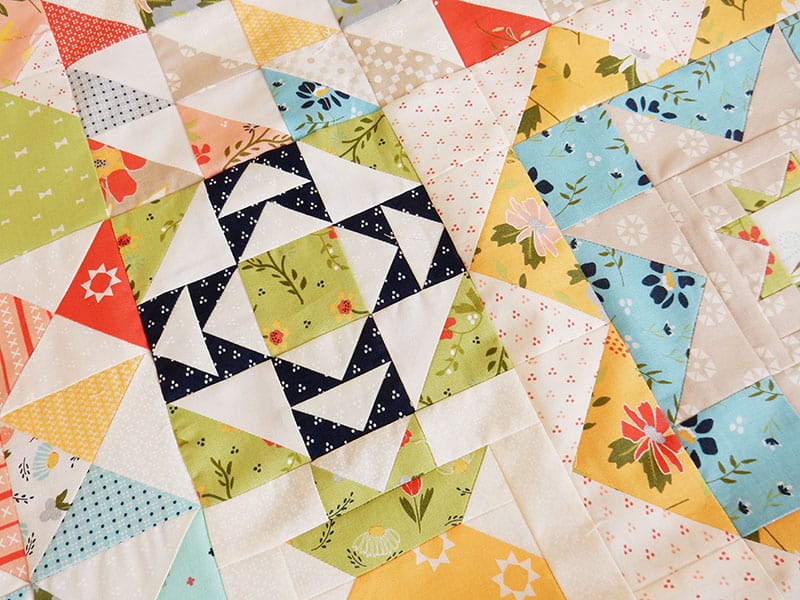 The Cups and Saucers block has eight flying geese units, four half-square triangles, and one center square. I used some of the last bits of the trio dots on navy from our Desert Bloom collection that I had in my stash along with a floral on green from our Walkabout fabrics (shop here for Walkabout fabrics).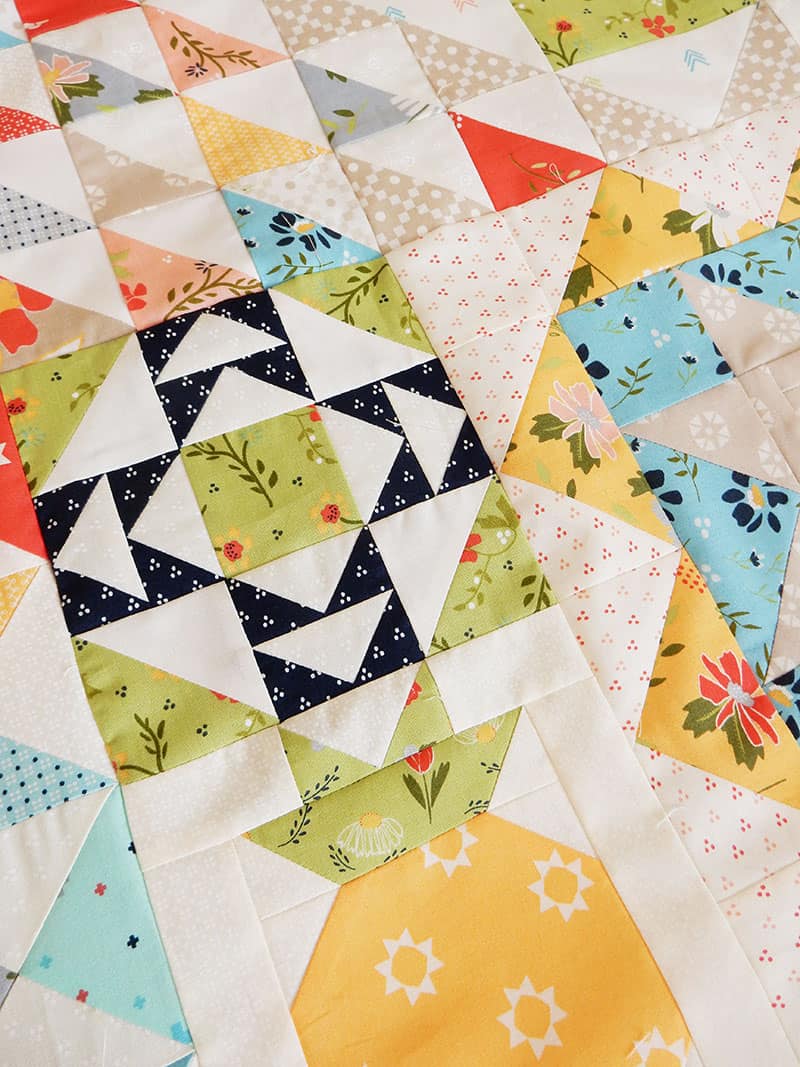 Tips for the Moda Block Heads 2 Block Construction
I used the Bloc Loc Flying Geese ruler to make all of my flying geese just a bit larger, and then trimmed them to the perfect size. Find the ruler here (note: you will have to cut the rectangles and squares just a bit larger to use this method).
I used this method of making my half-square triangles a bit larger and then trimmed them to the perfect size.
I made sure I had a good amount of contrast between the three fabrics I used for my block: the dots on navy, the green floral, and the cream background.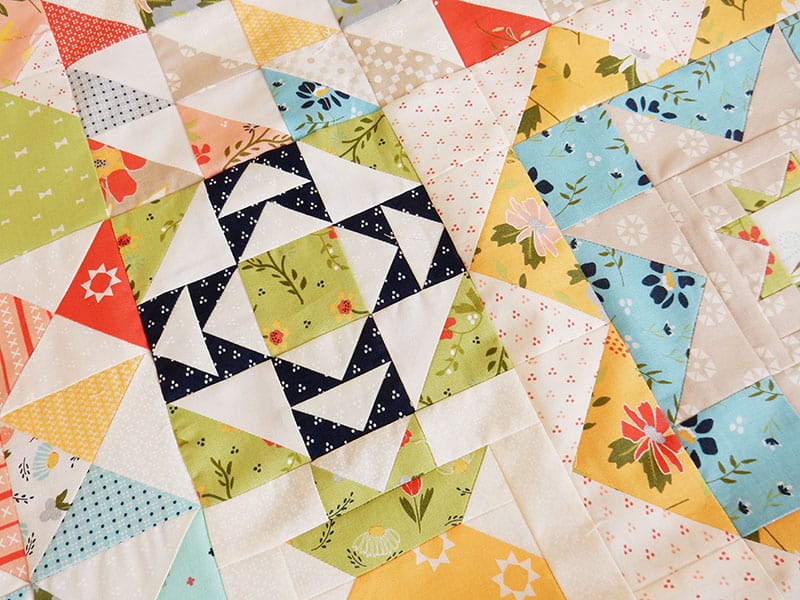 Links for Moda Block Heads 2 Block 49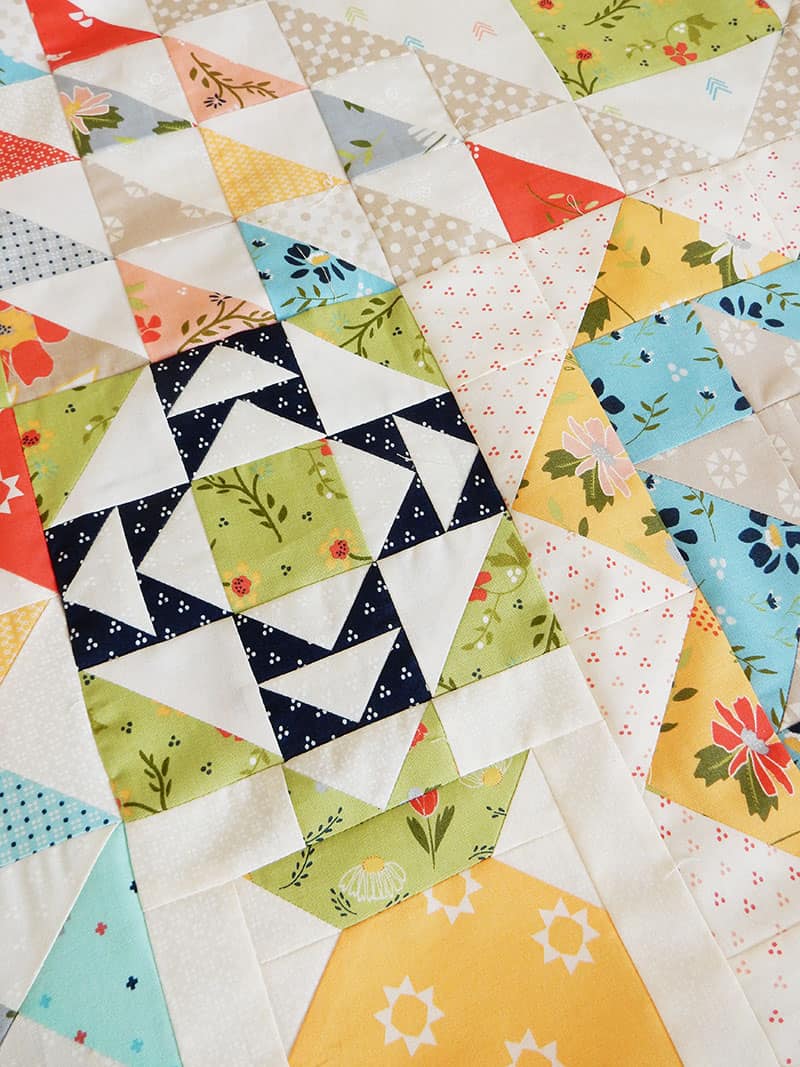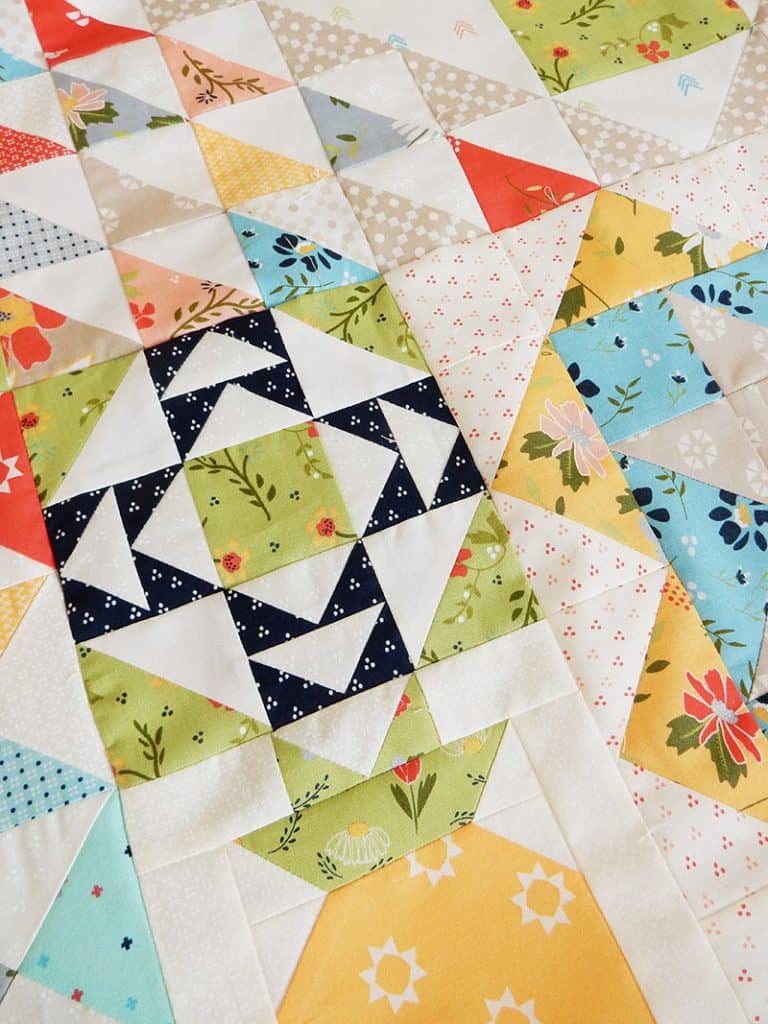 And Find the Other Moda Block Heads 2 Designers Here: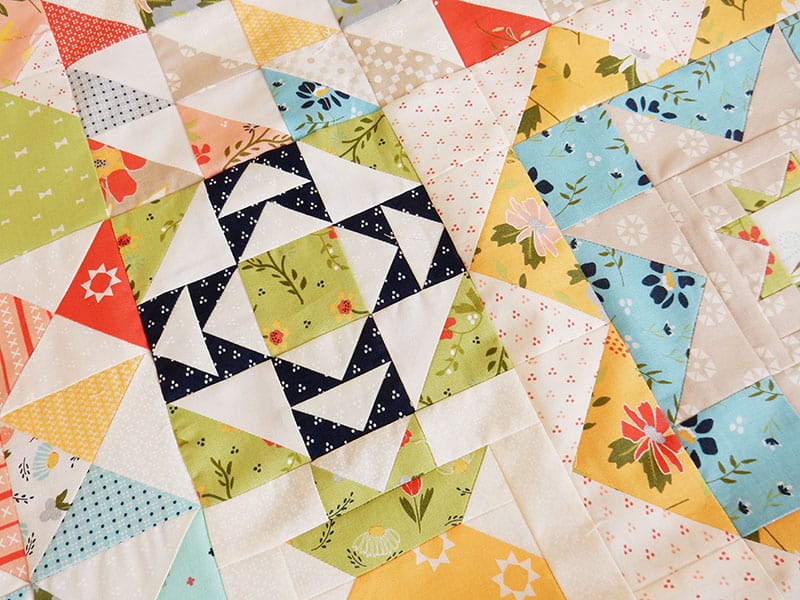 Hope you'll enjoy making this week's block! Keep reading for a hint about next week's block…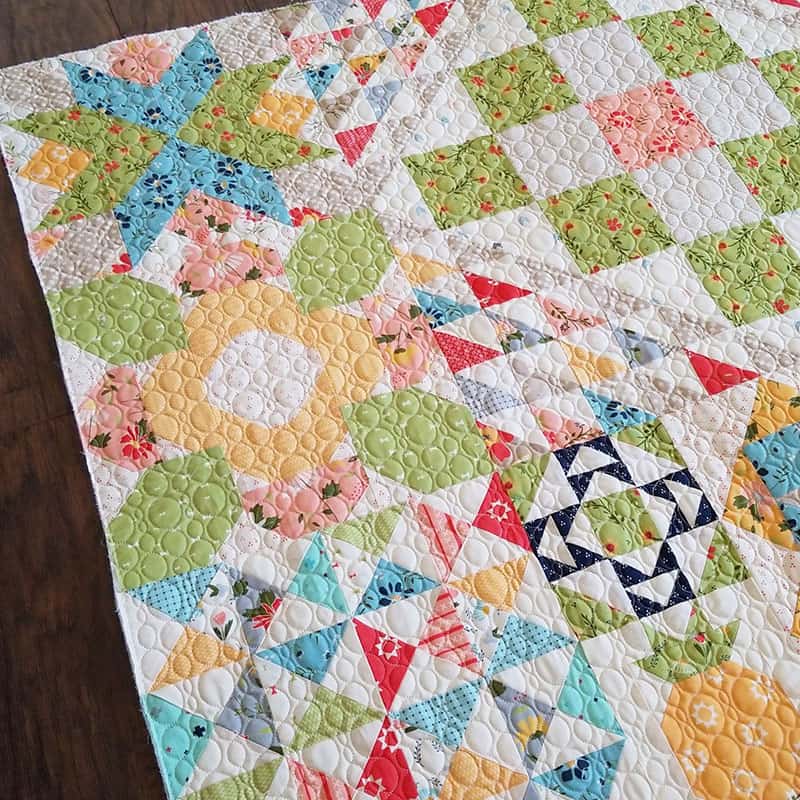 Hint for Next Week's Moda Block Heads 2 Block
Next week's block, #51 is my block. If you'd like to prepare early…gather 8 light and 8 medium/dark squares cut to 4 ½″ x 4 ½″ each. You'll be ready to sew now!