Hello and happy Block Heads Wednesday! Today I'm sharing Moda Block Heads 2 Block 47. Today you have two choices for your block. The original block 47 is the "Bird and Basket" block by Jan Patek. And Corey Yoder has designed an alternate block for those who would like to substitute a fun pieced block.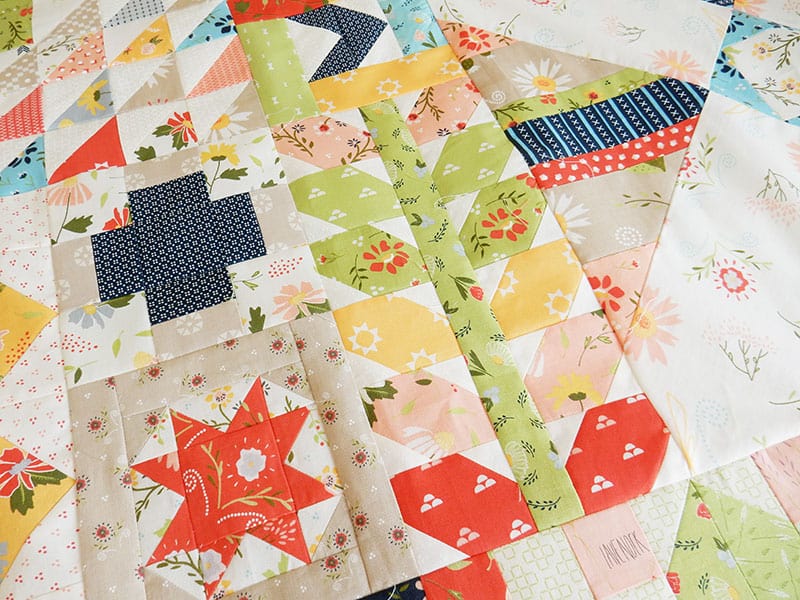 I've made Corey's alternate block, the "Rainbow Vine Block," which is the fun stem and leaf block pictured above. I went scrappy with this block (again), and used three different greens, two corals, one red, and a yellow print. The fabrics ae from Clover Hollow and Walkabout.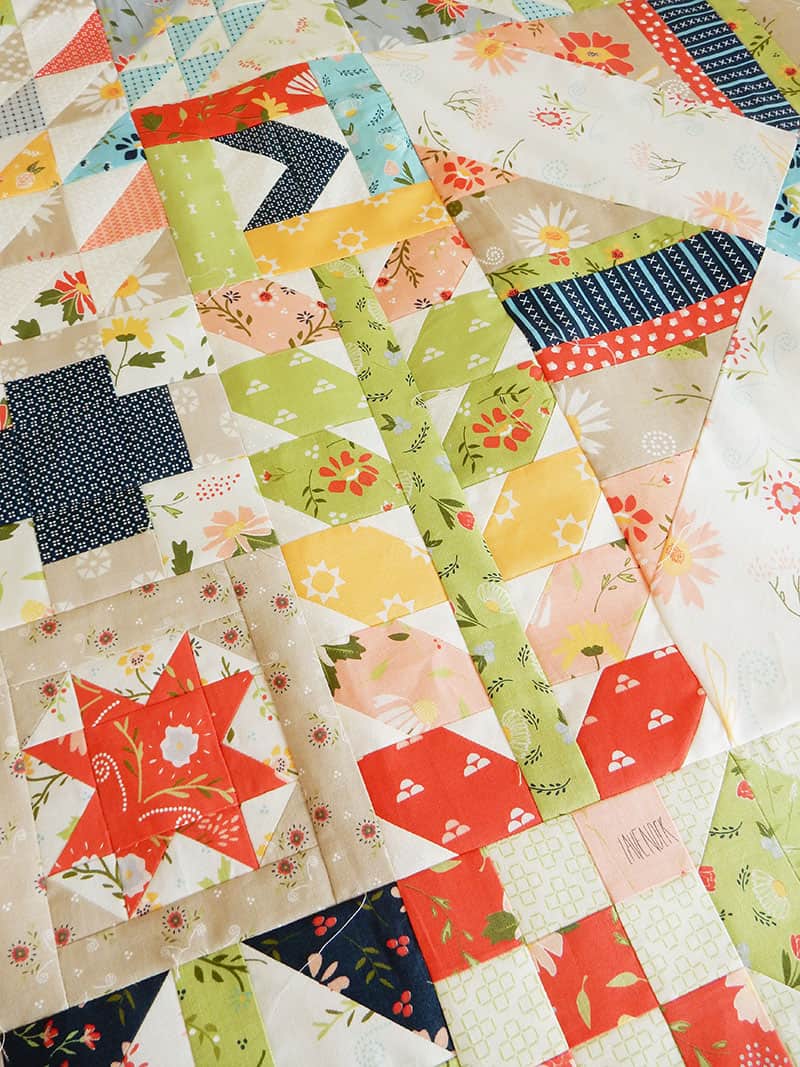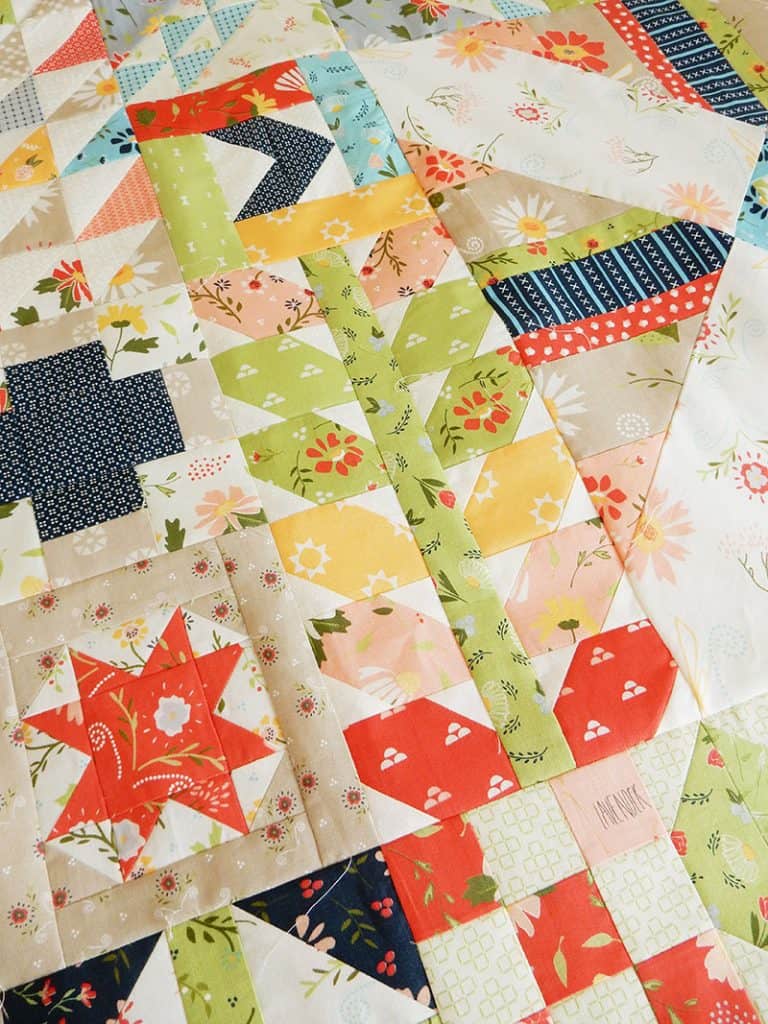 Since my quilt is at the quilter's, I'm sharing photos of the remaining blocks from the quilt. And guess what…I think I'll be able to share a quilted photo next week! As I've mentioned a few times, this quilt has turned out to be one of my very favorite quilts.
Tips for the Pieced Moda Block Heads 2 Block 47
Make it scrappy…I love how my "Rainbow Vine Block" turned out!
Use the Simple Folded Corners Mini Ruler to make the corner triangle section units quickly and accurately. Find it here. Cut the pieces to the suggested sizes when using this ruler.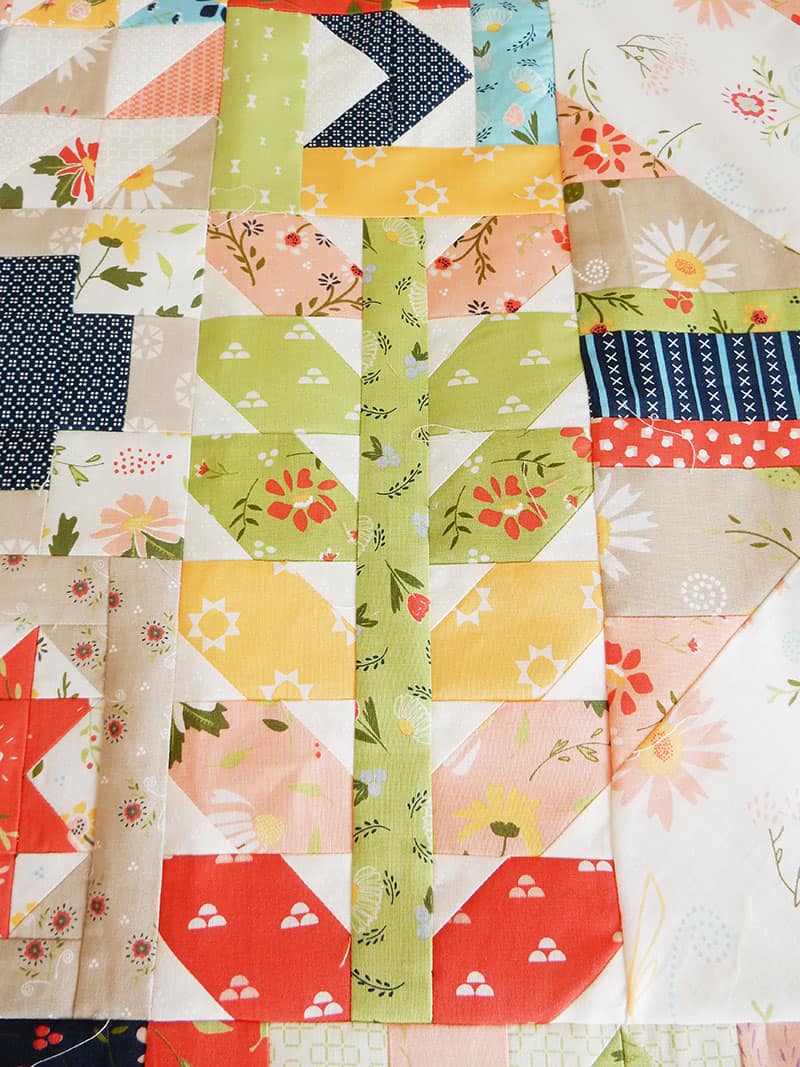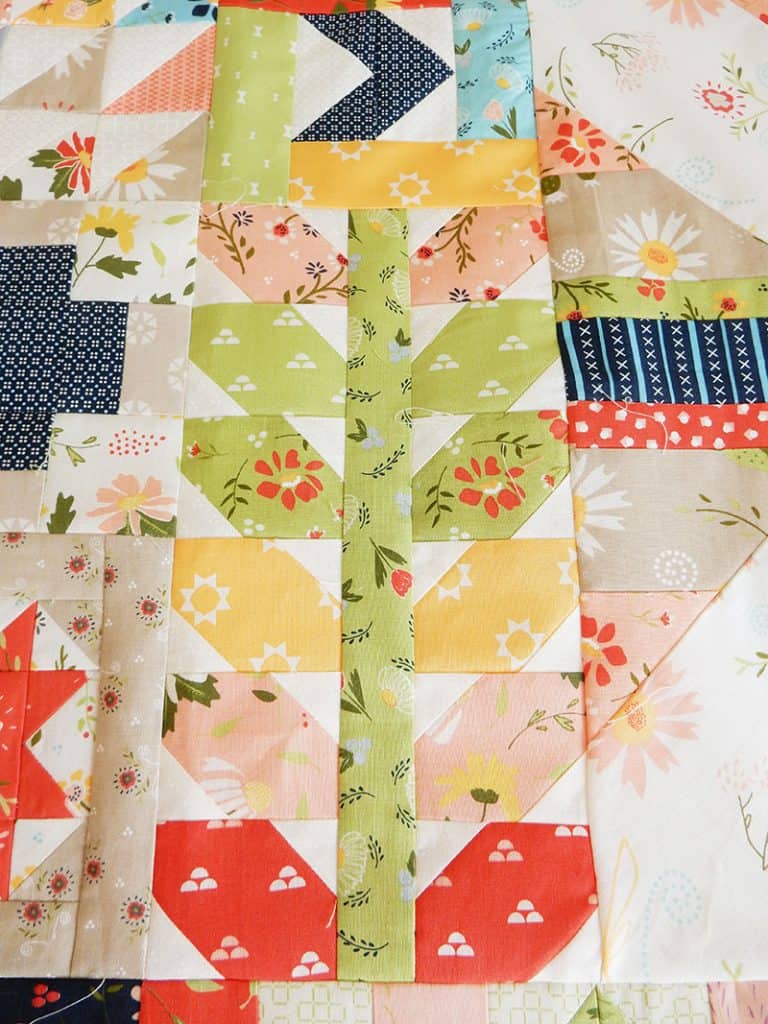 Moda Block Heads 2 Block 47 Links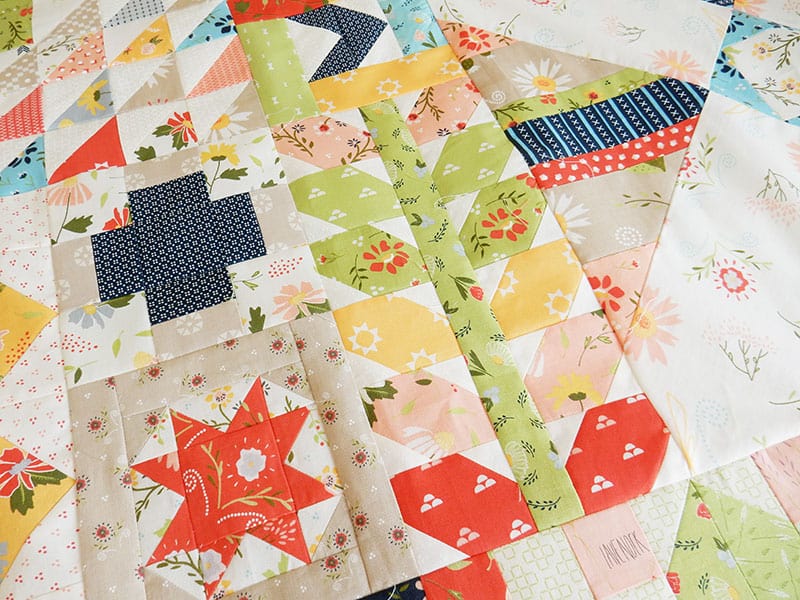 And Find the Other Moda Block Heads Here: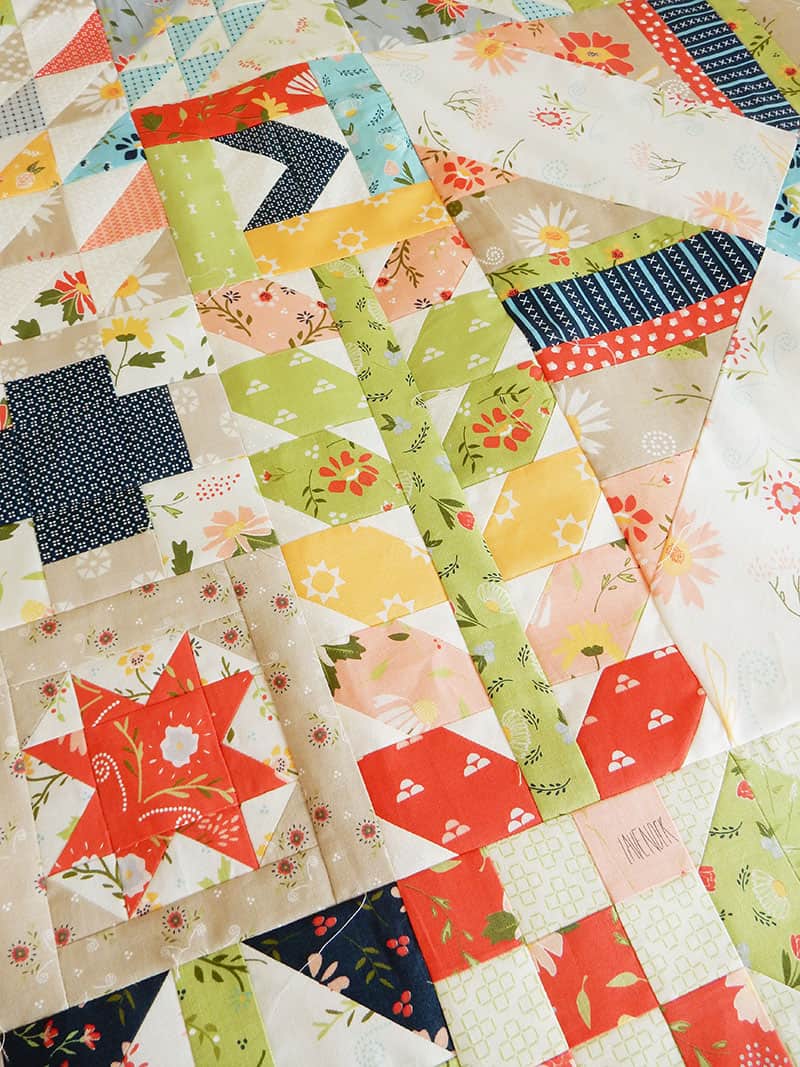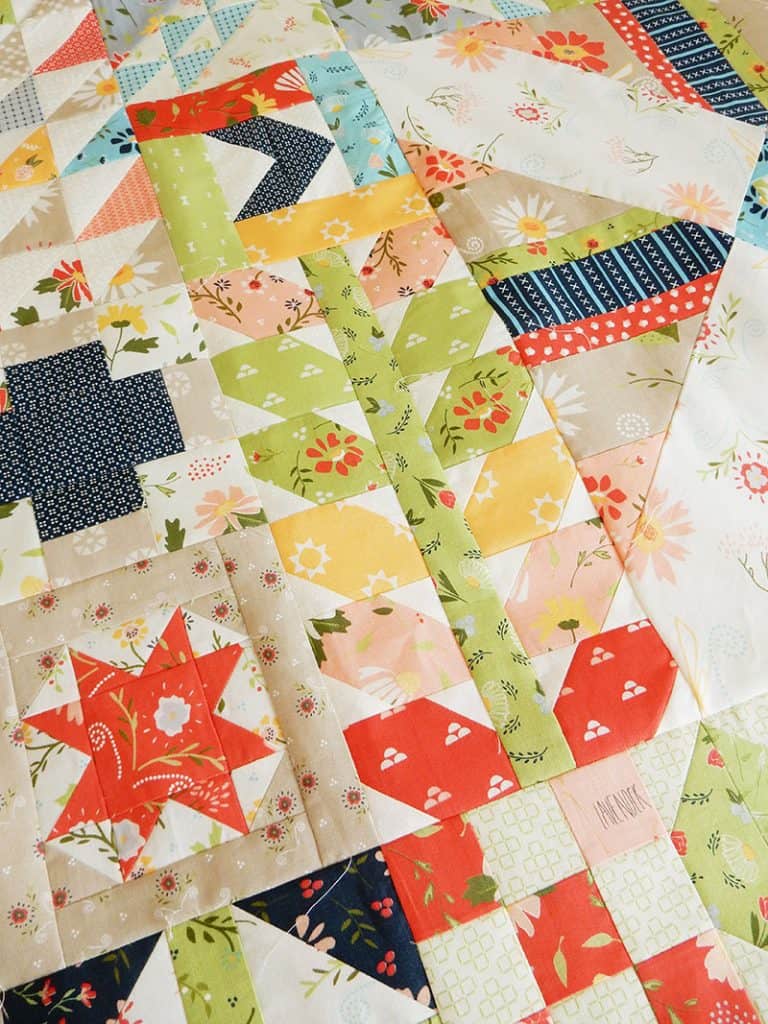 The Moda Block Heads 2 Block 47 block is such a fun one. I think it would make a fun mini quilt or pillow as well. Make two for a pillow or three for a table runner or wall hanging.
Thanks so much for stopping by!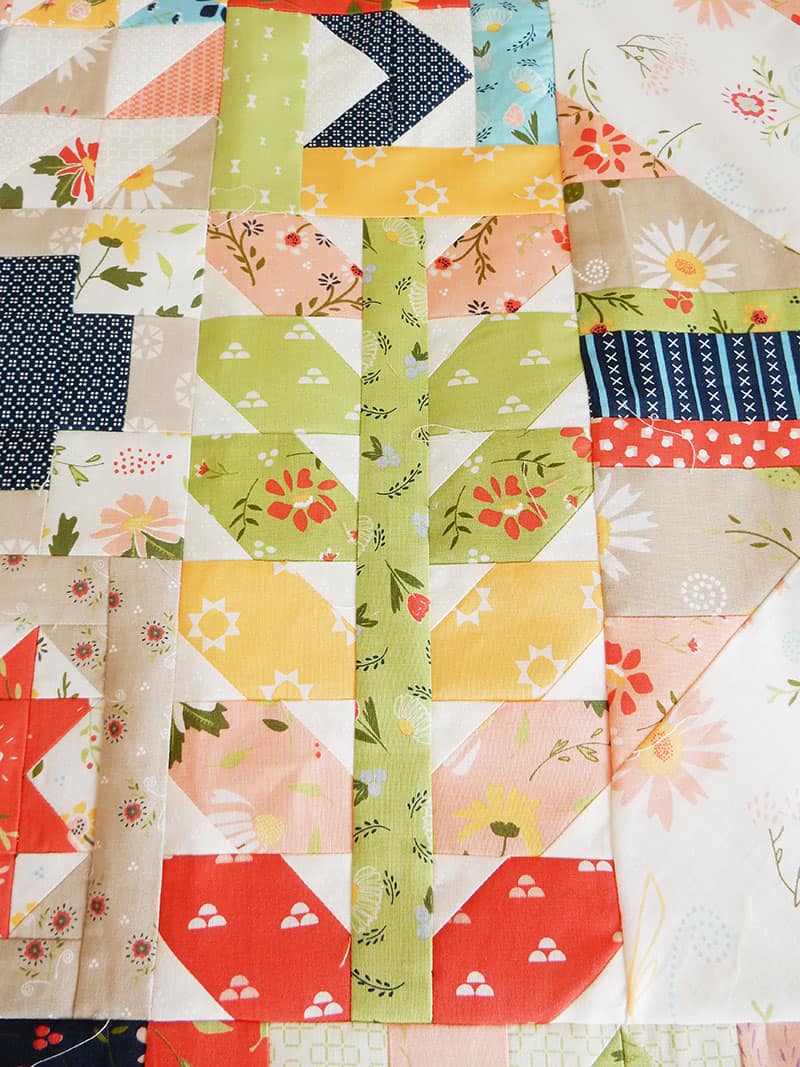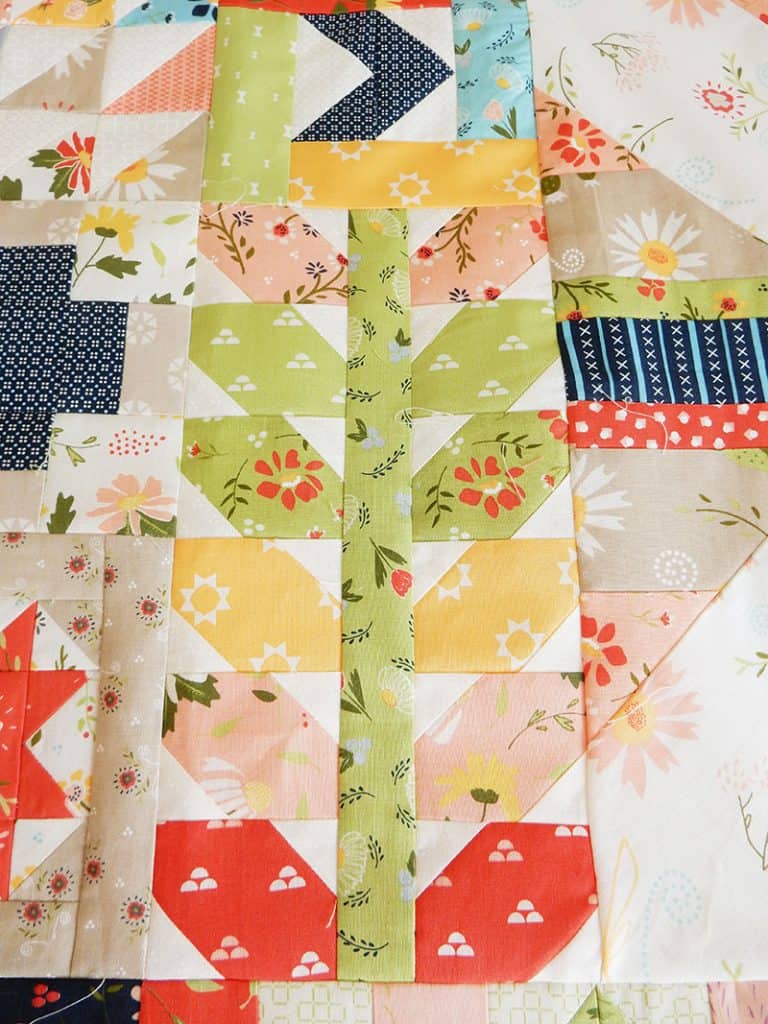 Happy quilting!