Hello and happy Wednesday!  Today it's time for Moda Block Heads 2 Block 4!  Are you quilting along?  If you haven't joined in yet, this is a really good time to catch up!  One block a week has been really doable, especially since there are some easy ones in the mix!  This week's block is a really fun block to make.  The block goes together really well and finishes at 12″.  I auditioned several fabrics before I had the perfect mix, and I really love it!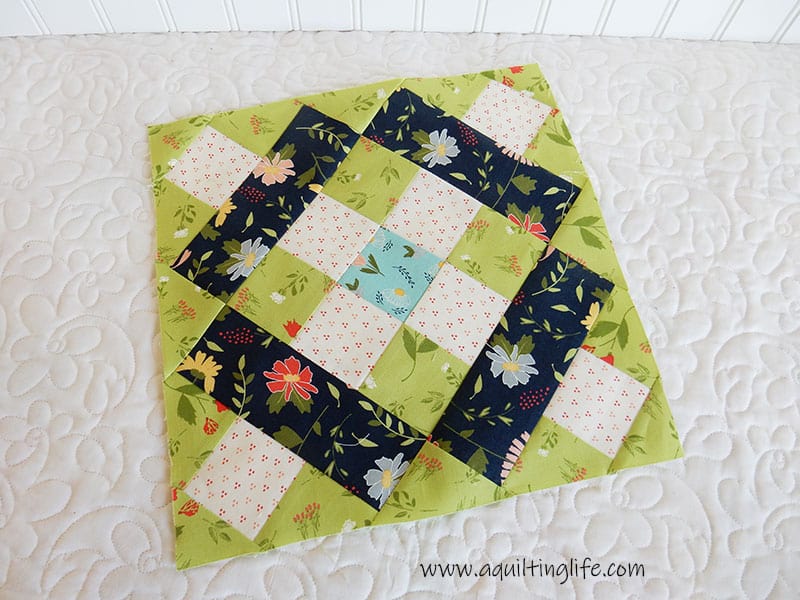 For this block I used two different prints from our Clover Hollow collection (the navy floral and the medium blue).  I also used the low-volume dots from Desert Bloom and the floral on green from The Front Porch. The navy is a really bold print, and I feel like the green and blue keep it in "check."  I felt like a plain background wouldn't be strong enough with all of the other stronger colors.  The dots seem to add just the right amount to the mix!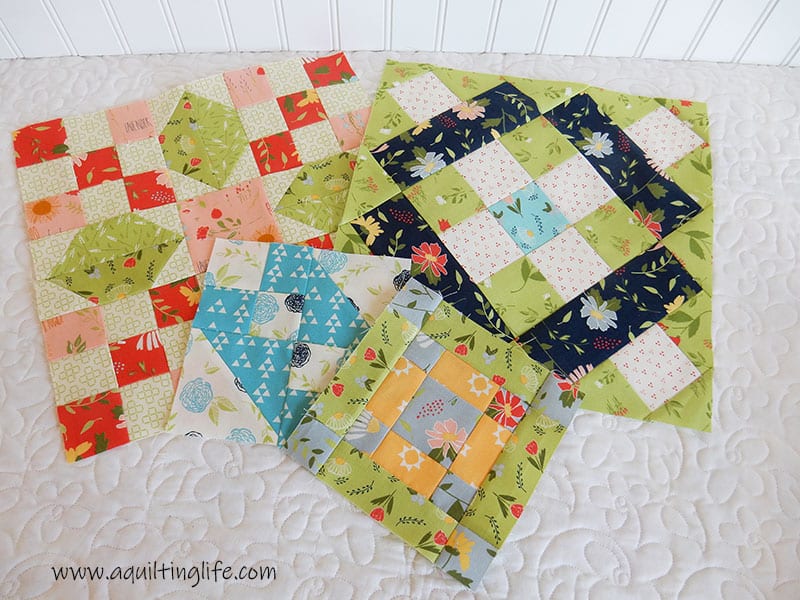 I know I'll be saying this each week…but I sure love them all together!  This week's block was designed by new Moda Block Head Brigitte Heitland of Zen Chic (link to pattern at the end of the post).  Brigitte has also been doing a lot of "behind the scenes" work for this year's quilt along.  I really appreciate everything she has done!  And I love Brigitte's block!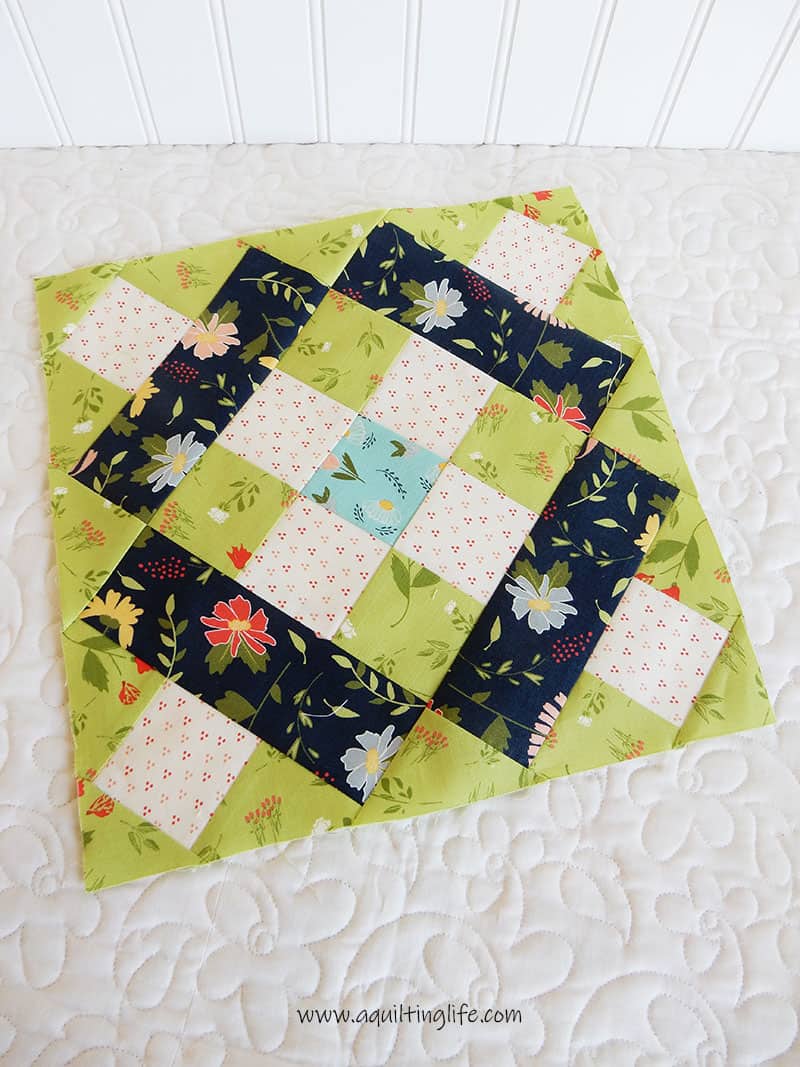 I feel like almost any medium print would have worked for the center square since the combination of the navy, green, and background worked so well.  But that small blue floral is one of my favorites, and I hadn't used it yet!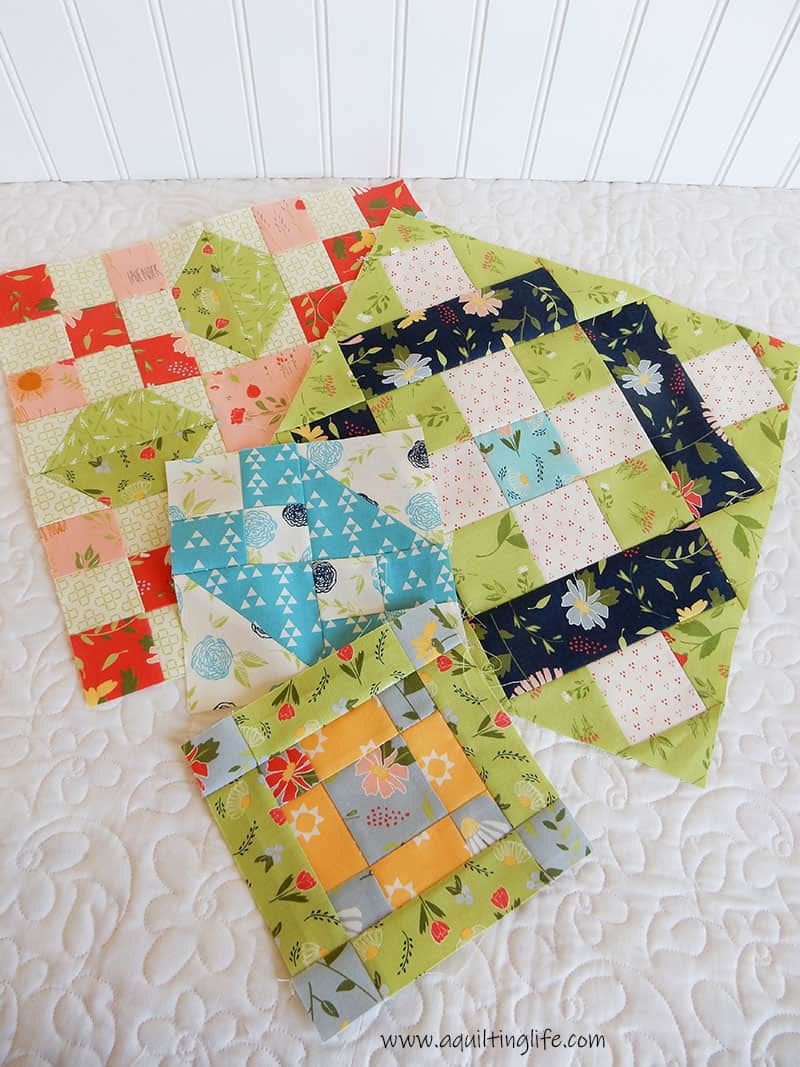 I can hardly wait to make block 5!  And each week I'm planning to give you some tips that will help in your Block Heads 2 sewing. Here are this week's ideas–
Notes for Moda Block Heads 2 Block 4
Thanks so much for stopping by!  Happy quilting!