Merry Christmas 2020, friends! I hope that your Christmas and holiday season is filled with wellness, health, and joy. I know that many, many of us are experiencing a different holiday than we've ever known, and that this time is difficult for so many. My heart goes out to all who have suffered throughout this year. I've been trying to stay positive through it all–though some days…well, I guess we all have those days 🙂 When the sadness of this year starts to creep in, I've been making a point to spend time counting my blessings, for which I'm truly grateful. It's not a cure-all, but has helped me immensely.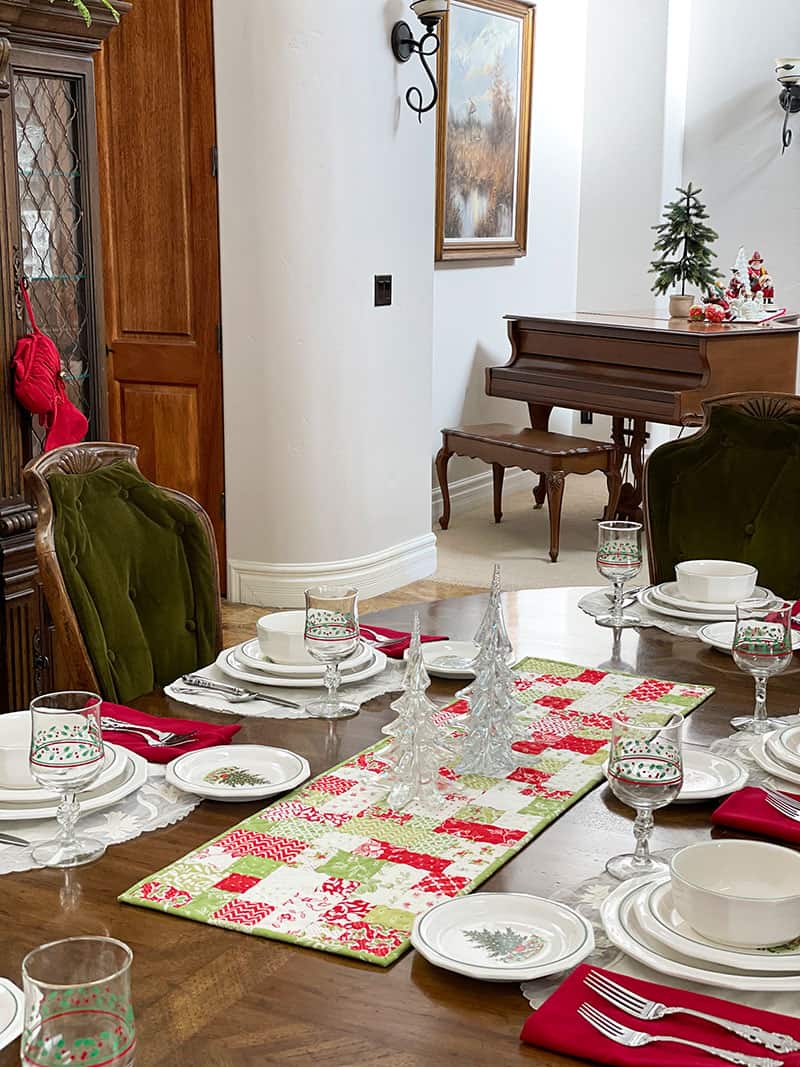 Merry Christmas 2020
One of the things I'm grateful for this season is to have my grandmother's Christmas tableware on our table. Last Christmas we were in a rental waiting to close on our home, and everything on this table was packed and in storage. My grandmother taught me to quilt, and she also taught me to love Christmas. So I'm grateful that in this year of so much uncertainty that I can have the blessing of being able to use her lovely Christmas dishes. Our dining table and hutch were actually my husband's grandmother's, and the lace place mats were hers as well, so we have representation here from both of our families.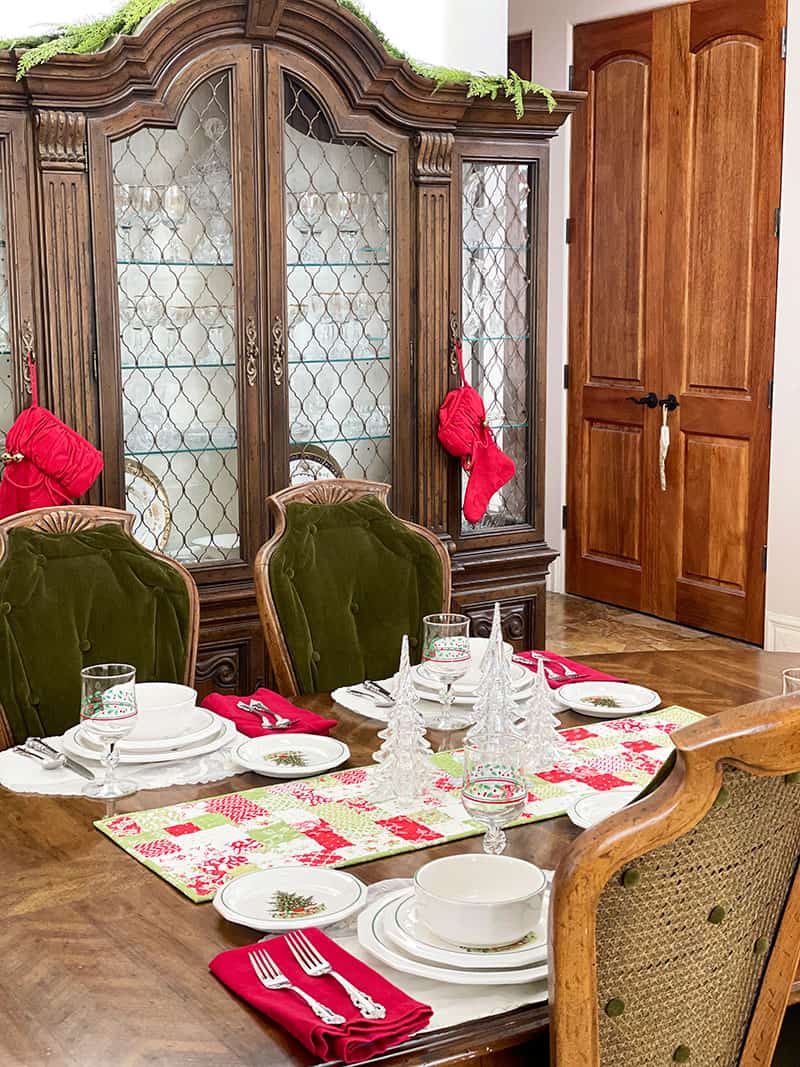 Thank You…
I hope that you are able to savor some of the goodness from this time and enjoy peace and physical and spiritual health as we move into a new year. Thank you for following along on the blog, on the YouTube channel, and through social media. I appreciate your kindness, your generosity, and the very kind comments and emails I receive regularly. I truly appreciate everything I receive from you and hope to keep giving you inspirational ideas for quilting and life in general.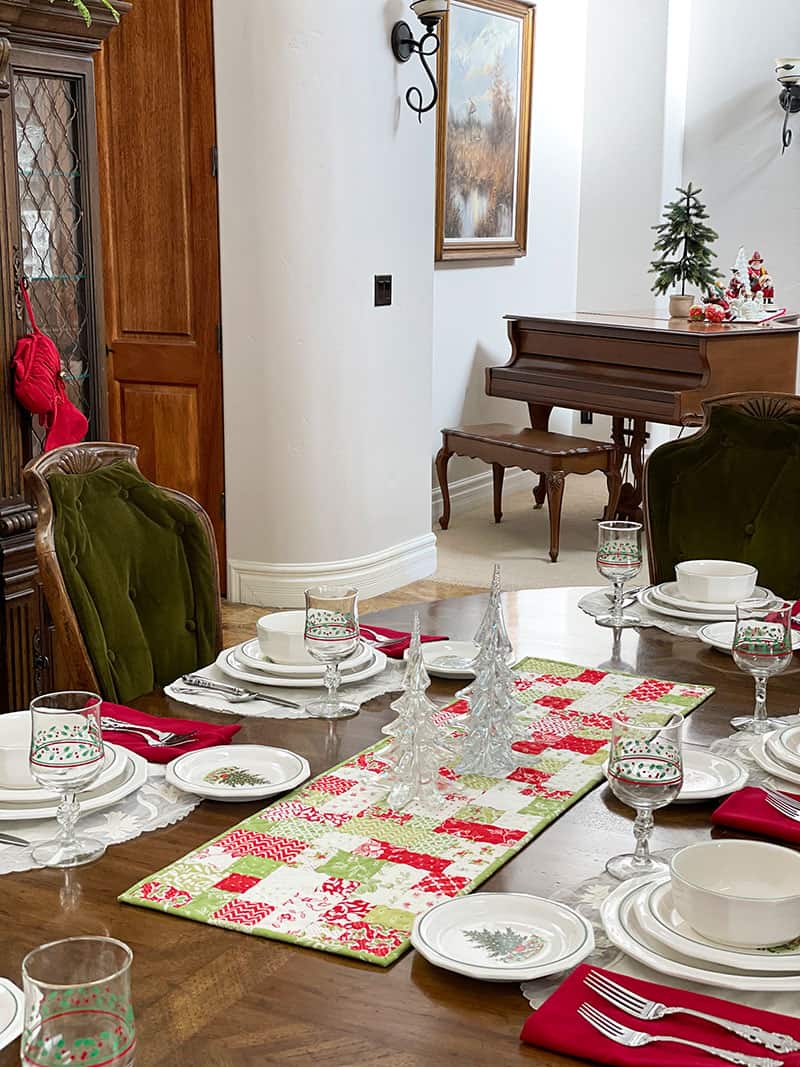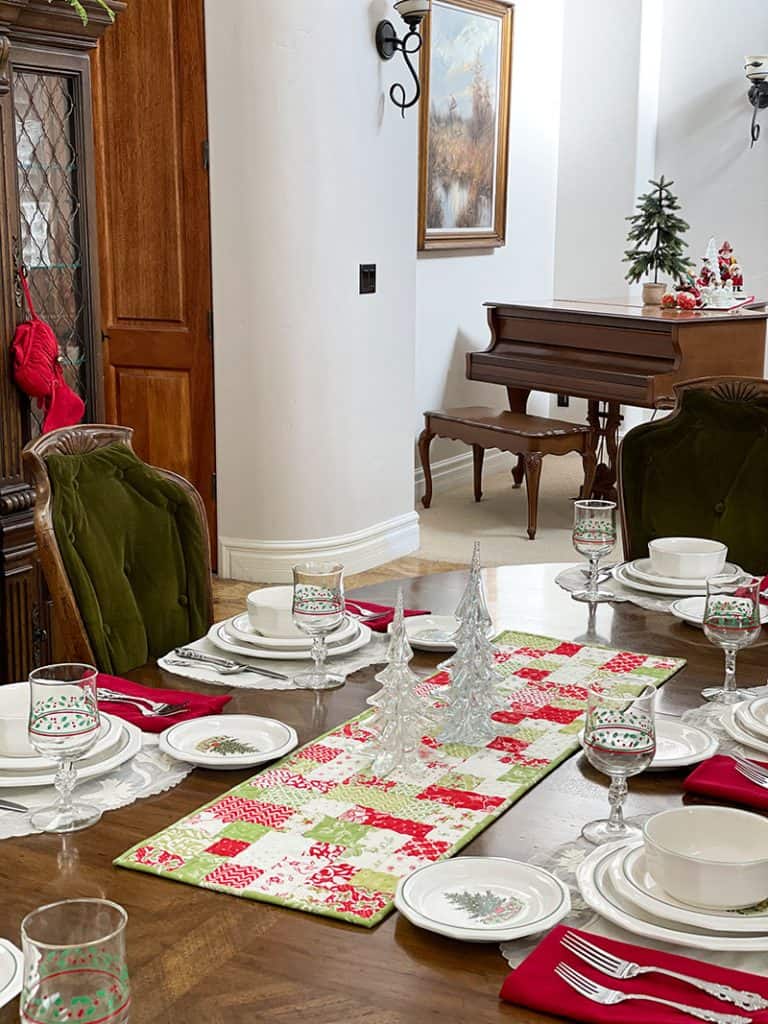 Soon…
I'll be back tomorrow with this week's Saturday Seven…and then on Monday I have a blog post and special podcast I'm super excited about. Until then I'm going to be working on goals for the new year, doing a little "just-for-fun" sewing, and enjoying some food and time with a small part of our family.
The video above is one I love…so grateful for the comfort and joy from the reminders of the reason for the season. Merry Christmas, Happy Hanukkah, Season's Greetings, and a joyous Kwanzaa to all . Thanks so much for stopping by!