Hello, friends! Merry Christmas Eve…and welcome to the final pattern post for the Labor of Love Sampler quilt! It's been so wonderful to see all of the gorgeous blocks being shared on-line. I look forward to seeing many finished quilts. As I mentioned earlier, I'm actually going to be making a second version in Christmas fabrics soon…I'll have it for next year. So please enjoy the Labor of Love Sampler Finishing Instructions below. And read to the end to hear about more sew alongs you can find here on the blog in 2021.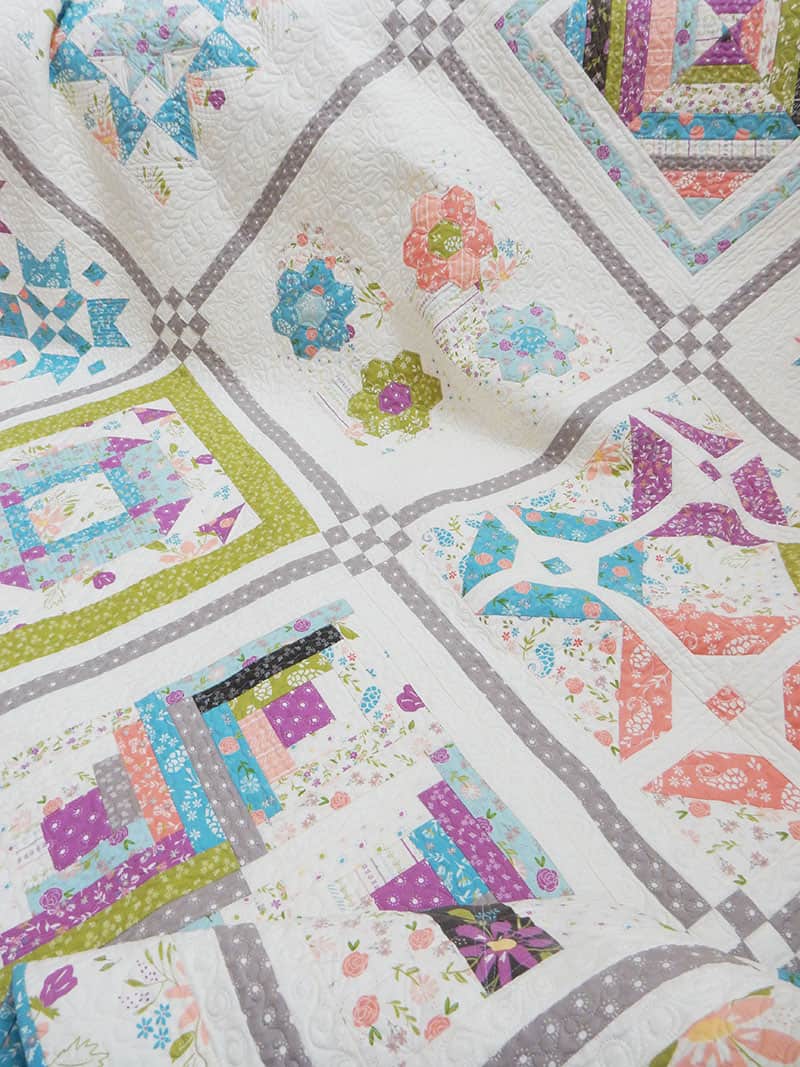 Labor of Love Sampler Links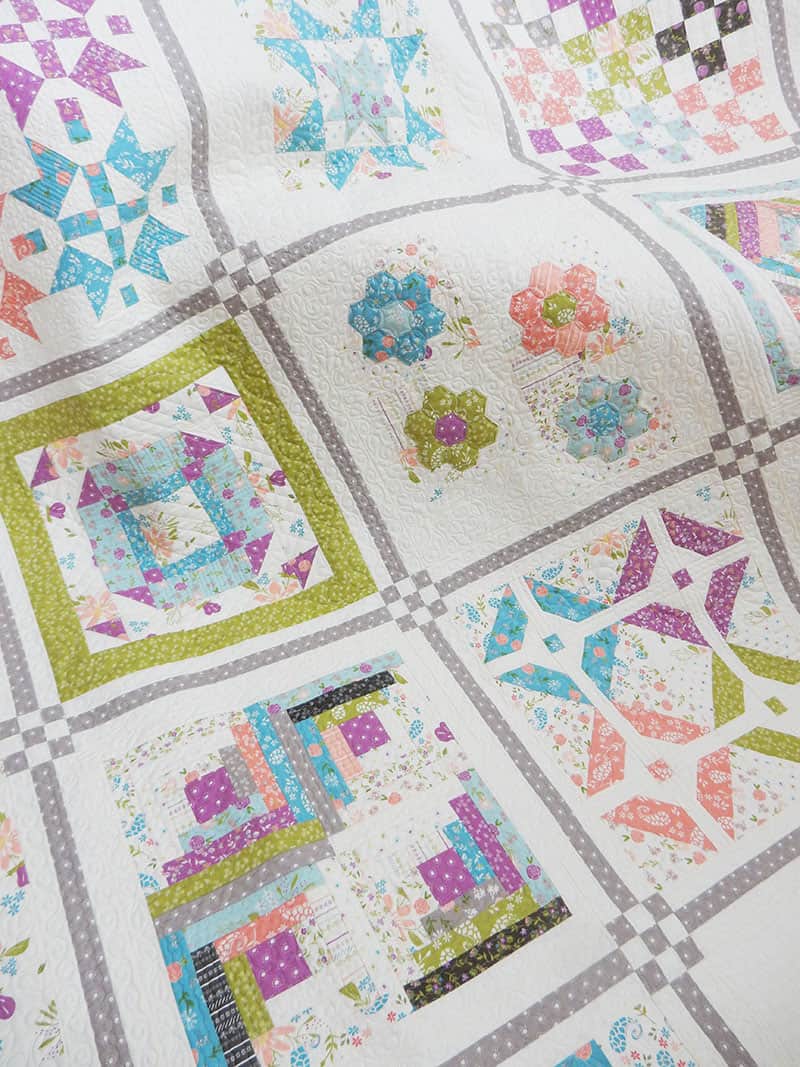 Labor of Love Sampler Finishing Instructions
Click here or click the button below for the Labor of Love Sampler Finishing Instructions PDF.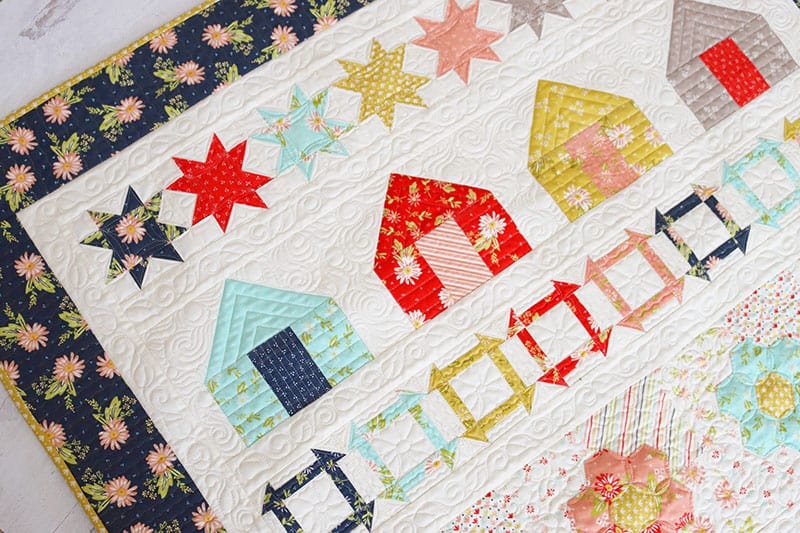 More Quilt Alongs for 2021
I have some fun quilt alongs planned for 2021! First, I'll be sharing my 2021 free Block of the Month quilt beginning on Thursday, January 7th. I love how the quilt design turned out and can't wait to share it. (If you pre-ordered kits, then you'll be hearing from me the week after Christmas). I may also have some additional kits available, so please email me if you're interested and didn't get one before they sold out. I will also share a video on block construction each month.
And, I'll also be sharing a Beach House Row Quilt quilt along as soon as the Happy Days fabric has shipped some time in March. I'll have more details on this one as it gets closer to the fabric shipping. You can see more pictures of the Beach House quilt in this post.
Finally…I do have something else planned for Fall of 2021 which involves a project I can't quite share yet…but soon!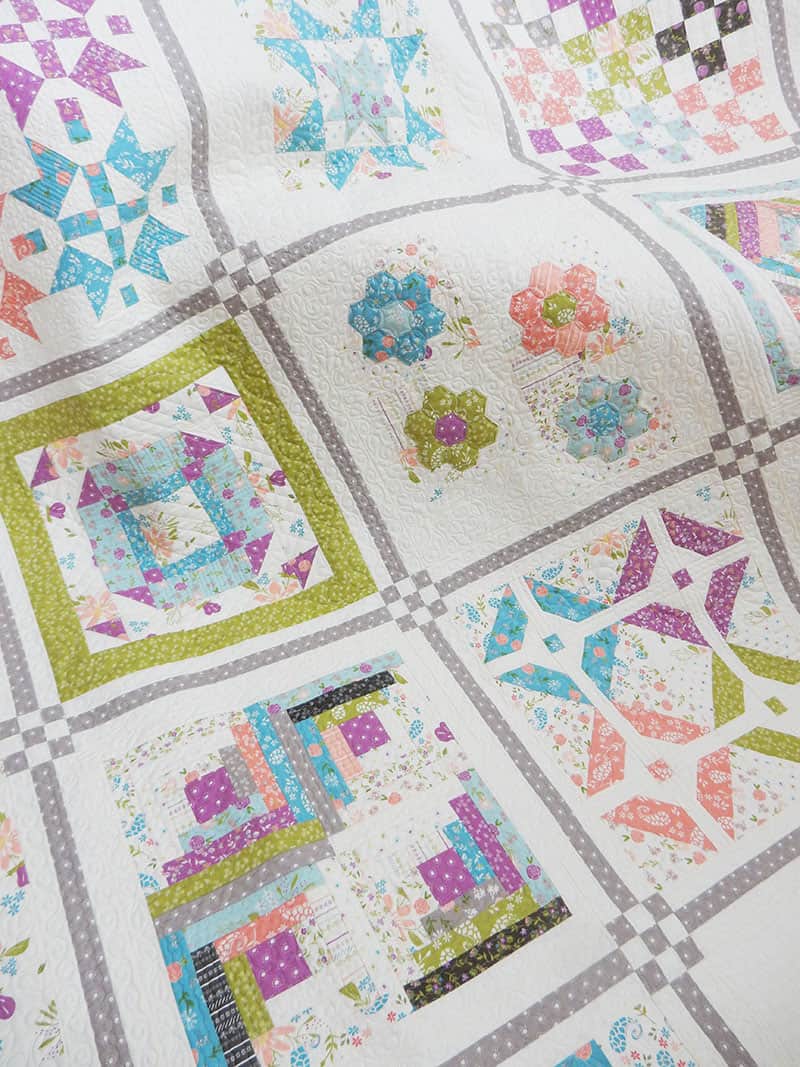 Thank you so much for following along on the Labor of Love Sampler Quilt journey. Happy quilting, and thanks so much for stopping by!