Hello, friends! I hope your week is going well. It's hard to believe we are well into the first week of March and that spring is just around the corner. Today I'm sharing the March 2021 Quilt Block of the Month PDF pattern and video. I love all of the different blocks being made, and I can't wait to see this month's pattern being sewn as well.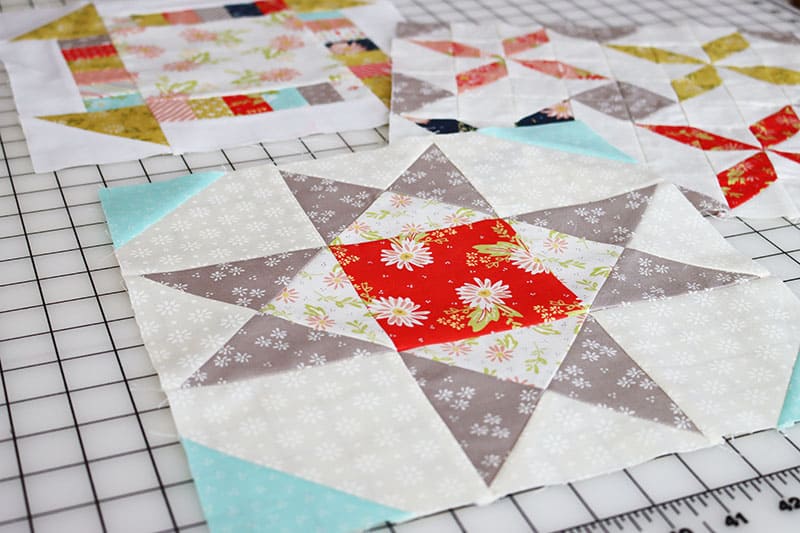 March 2021 Quilt Block of the Month
2021 Block of the Month Details
Find information about the 2021 blocks as well as information specific to this month's block below. If you are using a kit, please read the "A Few More Things" section at the end of this post.
First, this is a mystery block of the month. (No full-size pictures yet).
The quilt is a sampler with 12 different unique pieced blocks. No applique' or paper piecing required.
Patterns release monthly on the first Thursday of the month here on the blog.
Each month, a step-by-step video tutorial sharing how to make that month's block will be featured. Watch the video here on the blog or on the YouTube channel here.
Get the Fabric Requirements for the finishing of the quilt in a few months. For blocks, I suggest 12-15 fat quarters for the large blocks (fat eighths will work for the small blocks). You'll also need 2-½ yards of background for the larger blocks and 1-½ yards of background for the smaller blocks.
And go here to get the February Block pattern PDF and block details.
Download this month's PDF pattern here or click the button below.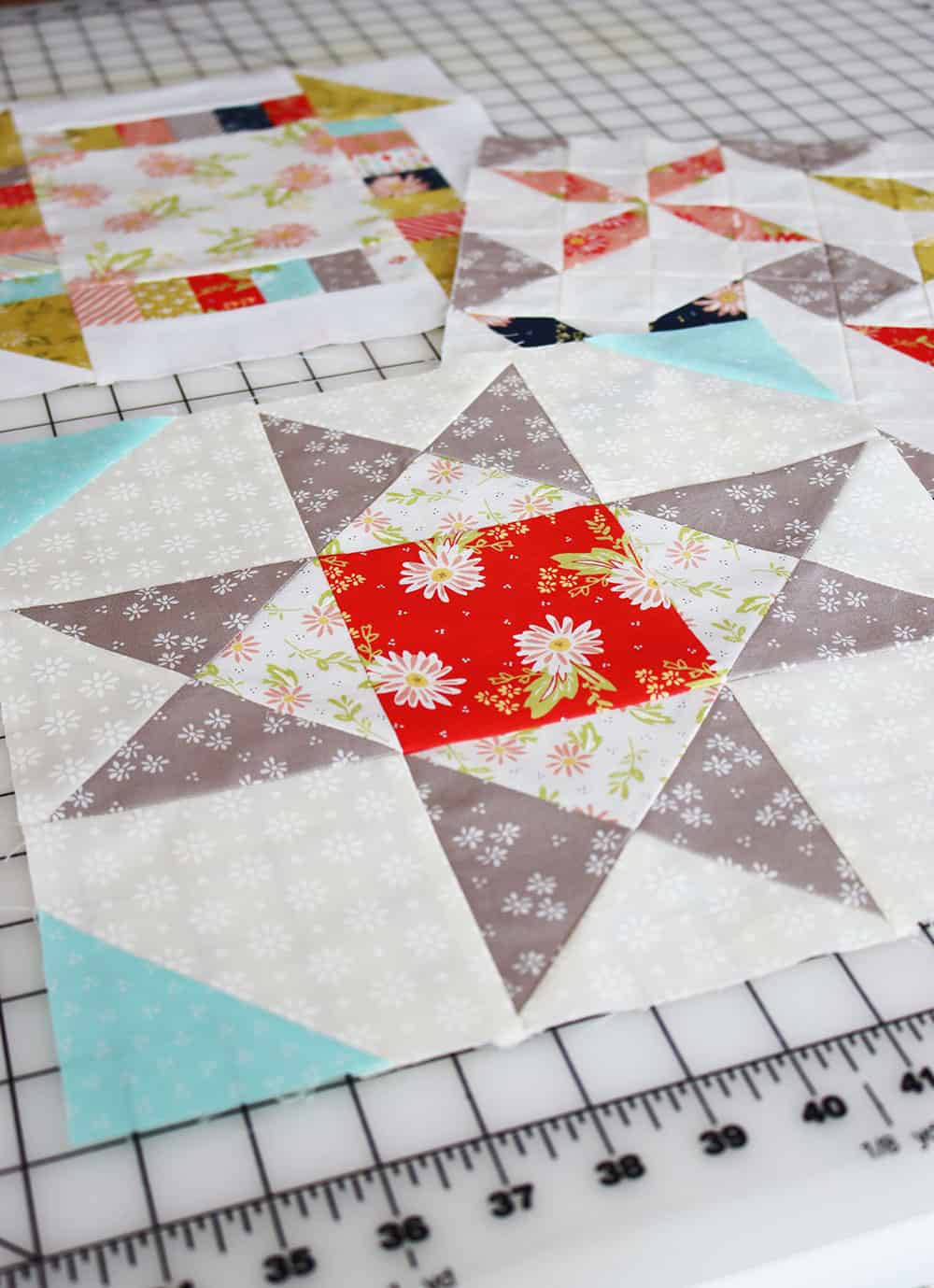 March Block Video
Watch the March Block Video above, or go here to watch it on my YouTube channel. In the video I share tips for putting this month's block together and walk you step by step through the assembly process.
A Few More Things
Find additional information below if you're sewing along with the Happy Days fabric kits. Then, look below for a sneak peek of tomorrow's new fabric and pattern releases.
Kits shipped on Tuesday, March 2nd. USPS is being quite slow still, though.
Kit fabrics are just a little different than what is pictured in my block and include background (A, C), red print (B), floral on cream print (E), coral print (D), and aqua print (F).
Finally, the Happy Days fabrics should be shipping later this month, and then extra fabrics, backings, kits, and finishing kits will be available for purchase. Thank you so much for your patience.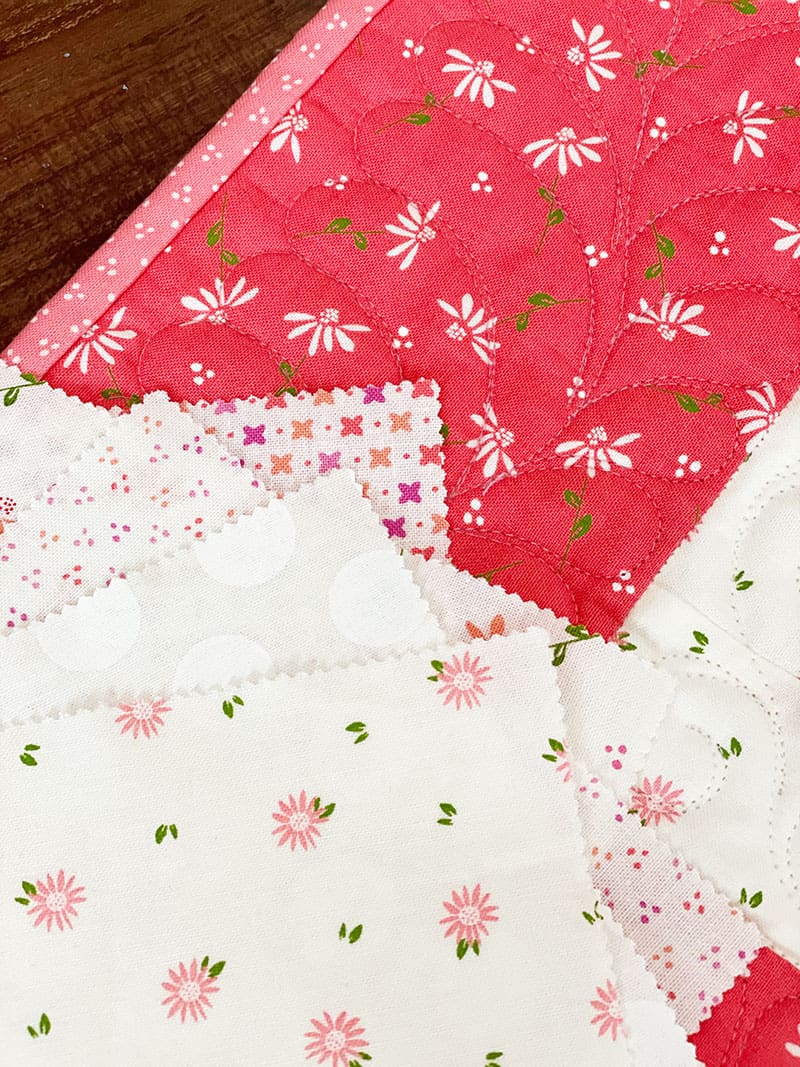 Happy quilting, and thanks so much for stopping by!