Hello, friends! The end of the week is going to get very busy with new fabrics and patterns to share. (On Thursday I'll be sharing a sneak peek of the new fabrics along with the March Block of the Month pattern and video). And on Friday I'll begin sharing fabrics and quilts. So today I thought I'd stop by quickly to share two things: The Quilting Life Quarterly Spring 2021 is now in the shop. And I am also sharing the March $5 pattern of the month.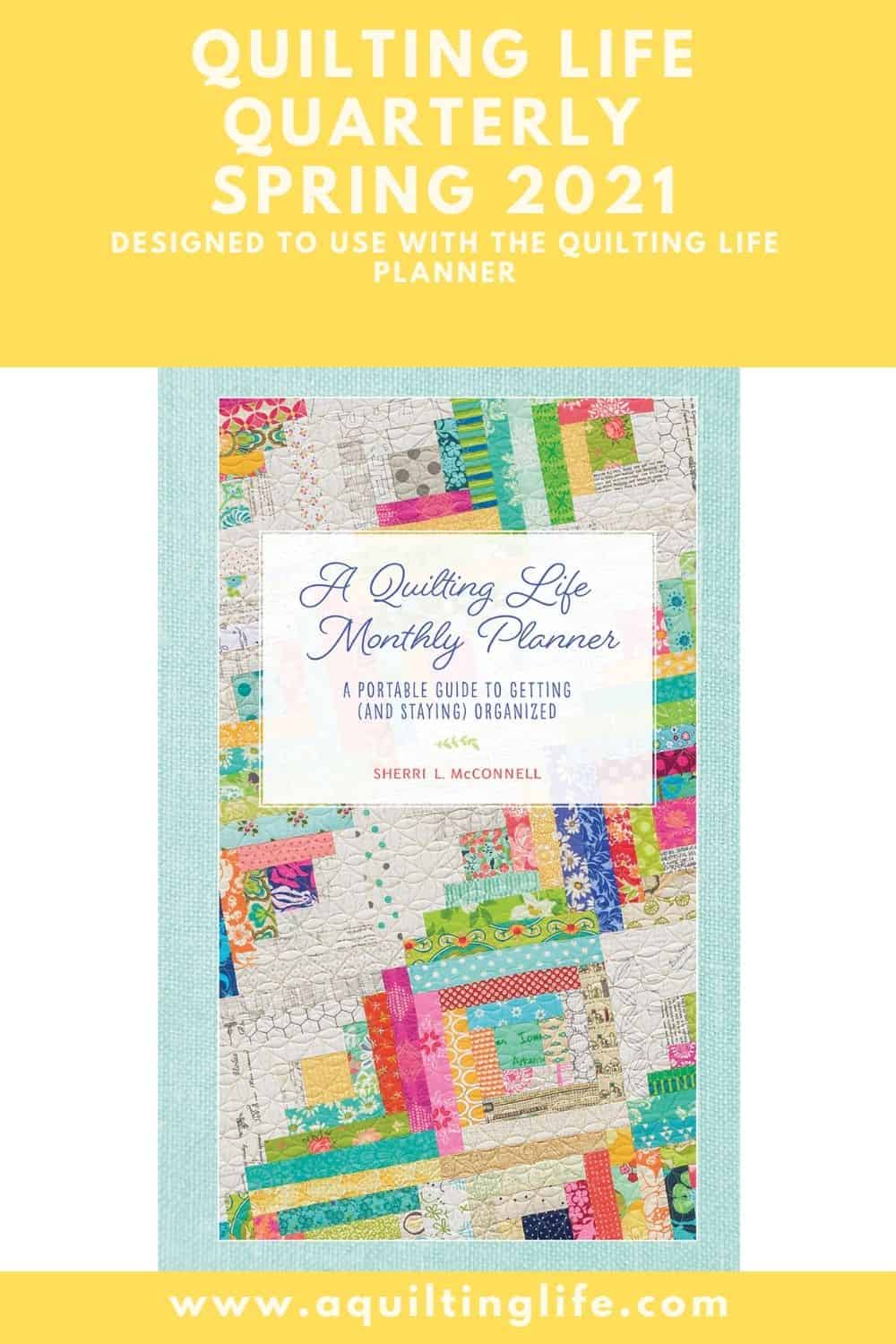 Quilting Life Quarterly Spring 2021
The Quilting Life Quarterly Spring 2021 is in the shop now. My Quilting Life Quarterly files are a PDF download with three months of full size calendar pages and prompts and lists of things to organize. It's designed to be used with the Quilting Life Planner but can also be used on its own. Plus, this spring edition also contains two of my very favorite spring recipes 🙂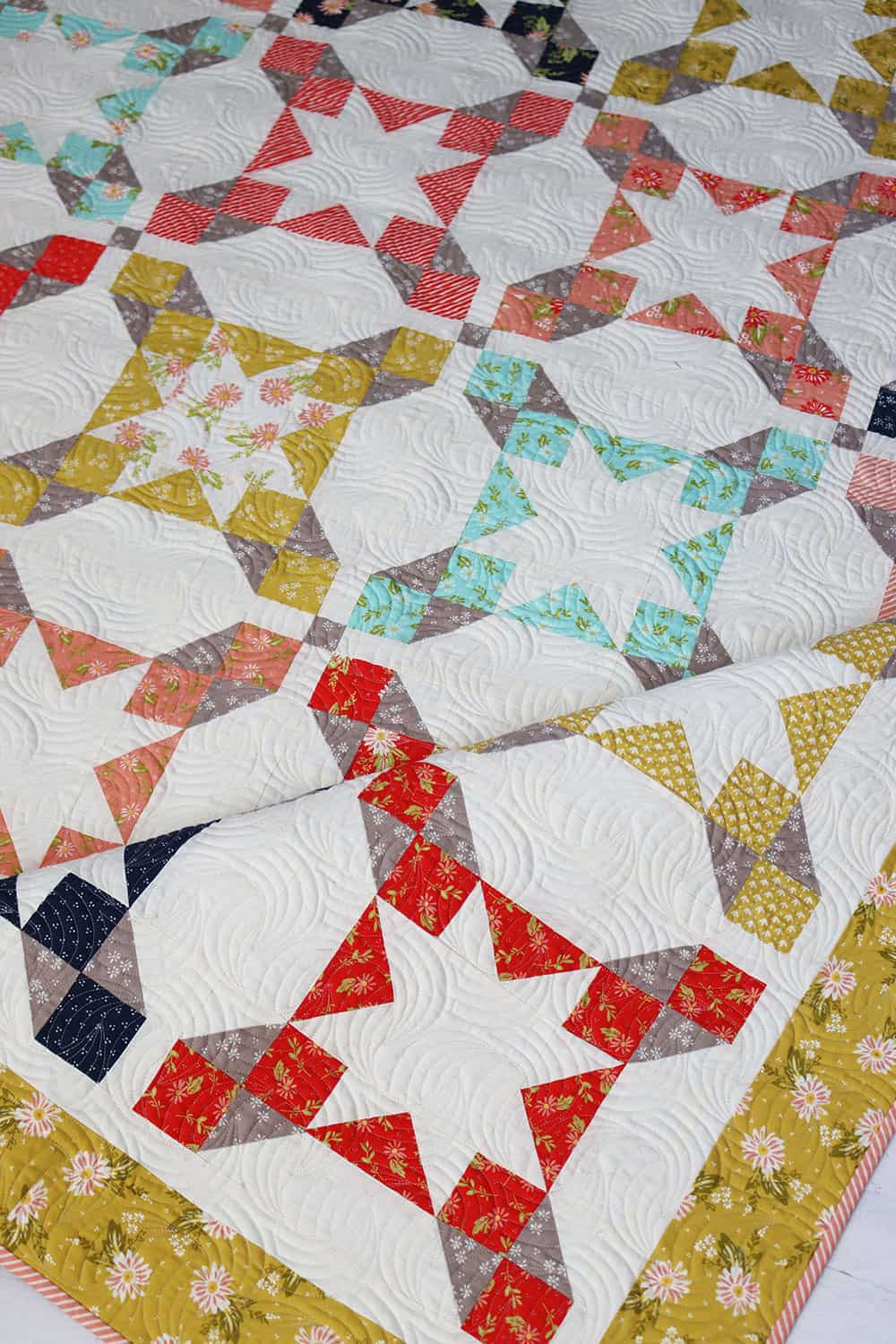 March Pattern of the Month
I also thought I'd stop by and share my March $5 pattern of the month. I decided since our Happy Days collection will be shipping later this month that I'd feature one of the Happy Days patterns, Seaside. Seaside finishes at 61″ x 74″ and is Layer Cake friendly. The grey accent fabric from the Happy Days collection plays wonderfully with all of the other colors and prints. You can read the original blog post on this pattern here. And get it now in the shop for $5 in paper and PDF.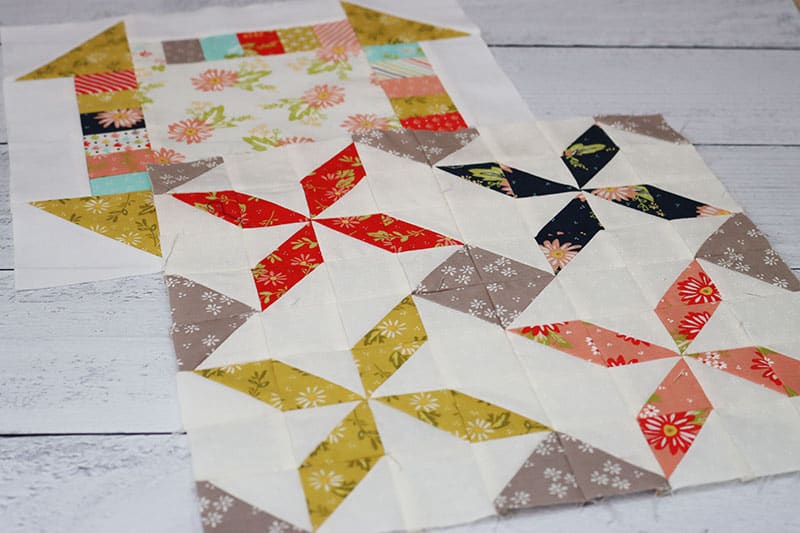 March Block of the Month
Block of the month kits are shipping today, and the pattern and video will be available on the blog Thursday. This month's block is a favorite design of mine and isn't quite as labor intensive as last month's block with so many half-square triangles. Go here to get the February pattern if you haven't downloaded it yet. (The January post link can be found there, too).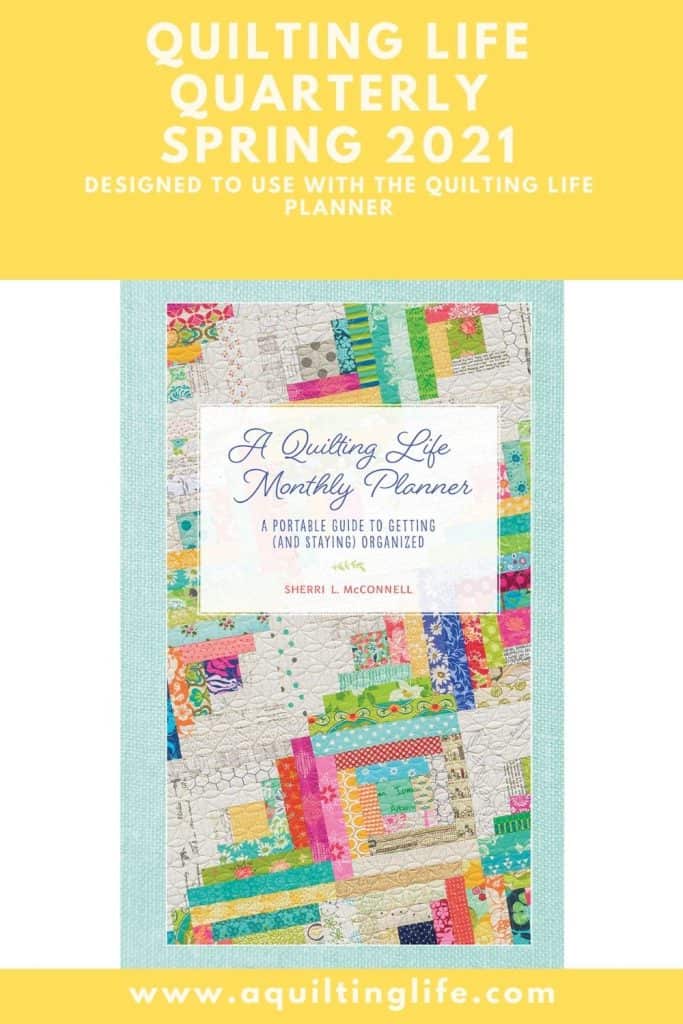 Thank You…
Thanks so much for all of the kind words of encouragement and emails. I've received some of the nicest emails lately and also appreciate all of the great questions that keep coming in for the podcast.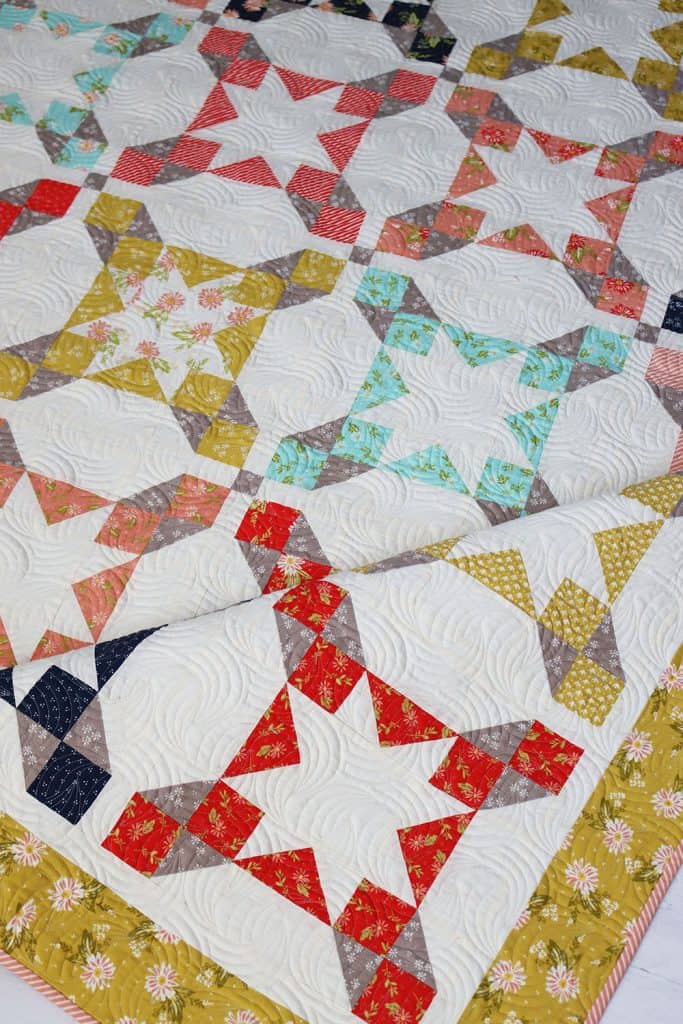 Happy quilting, and thanks so much for stopping by!