Hello, friends! Today I'm super excited to be sharing my Love Letters Heart Quilt published in the February 2022 issue of American Patchwork & Quilting magazine which hits newsstands this week on December 3rd. I sewed this last summer and am happy to not only be able to share this but also give you some details about it.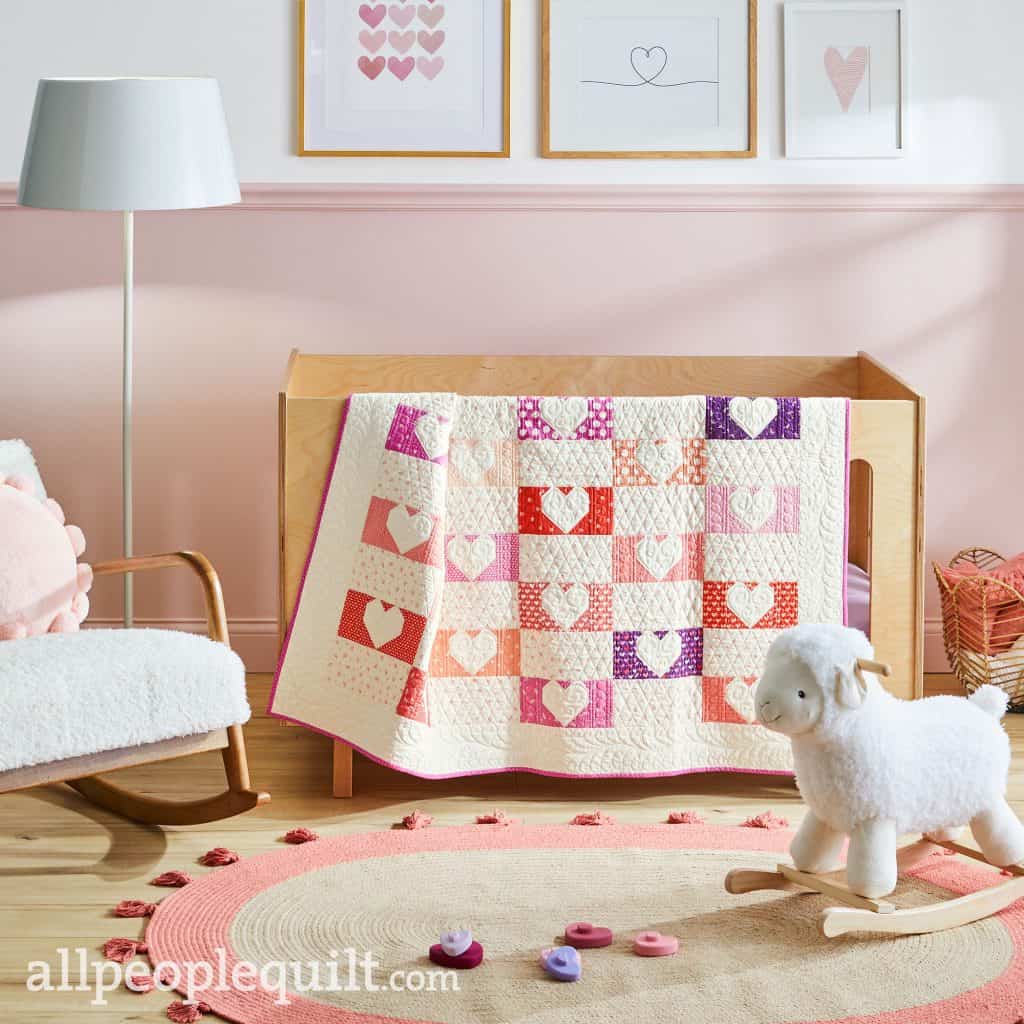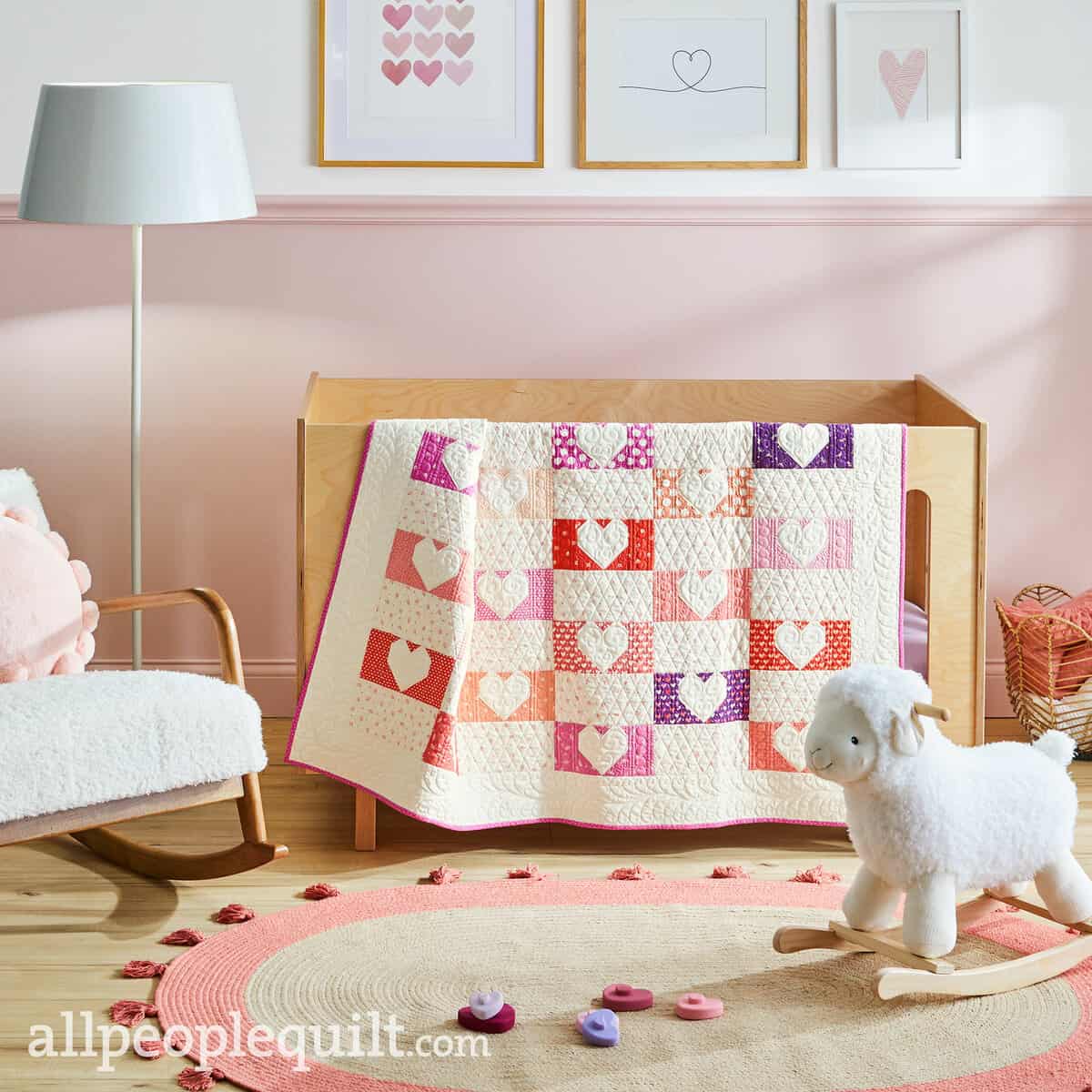 Love Letters Heart Quilt
I could hardly wait to make this quilt with our Sincerely Yours fabric. And my friend Val Krueger did the most beautiful custom quilting on this one! I always love seeing what she chose to do in all of the different sections of the quilt. You can see some of her beautiful work in the photo above.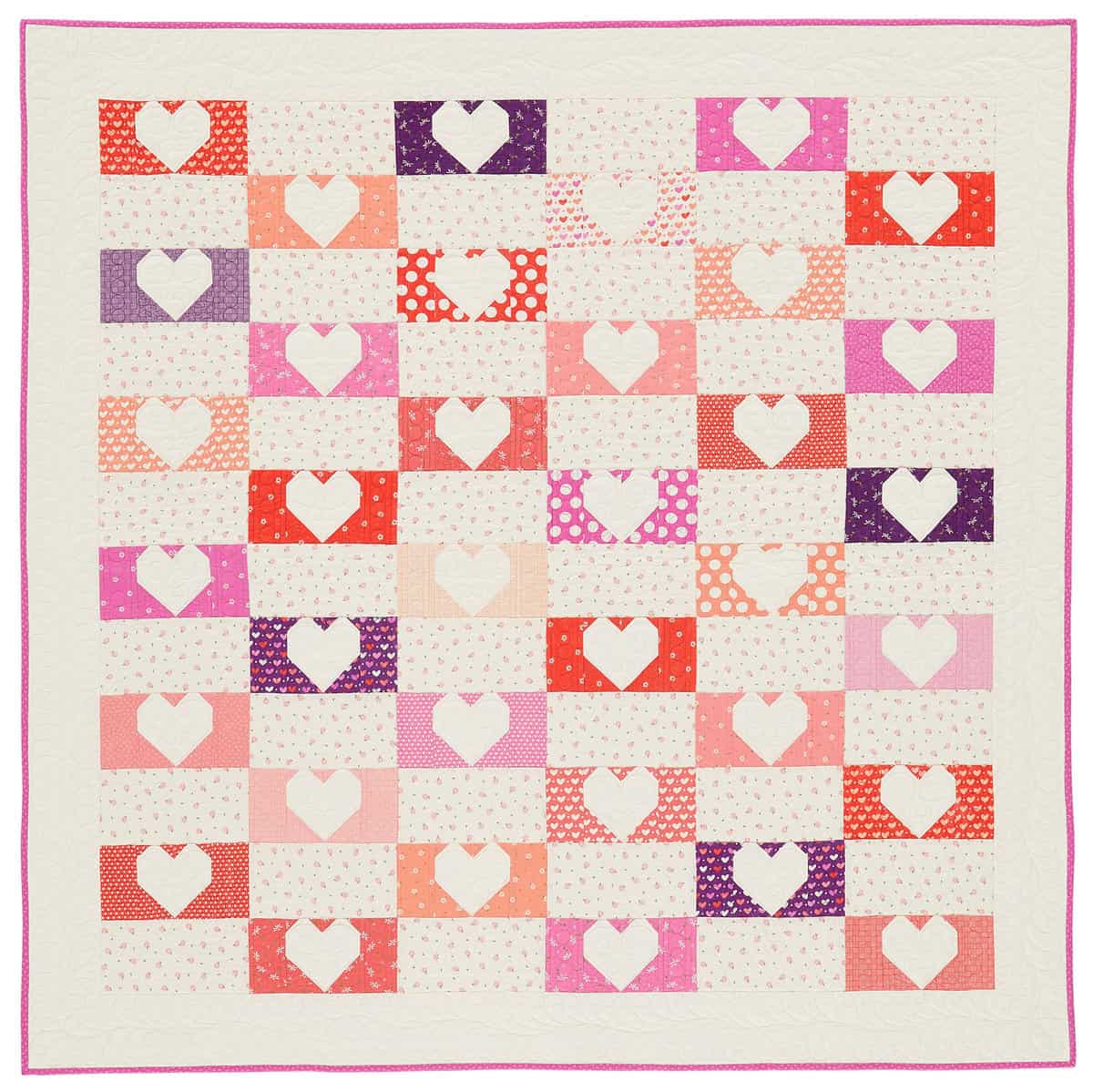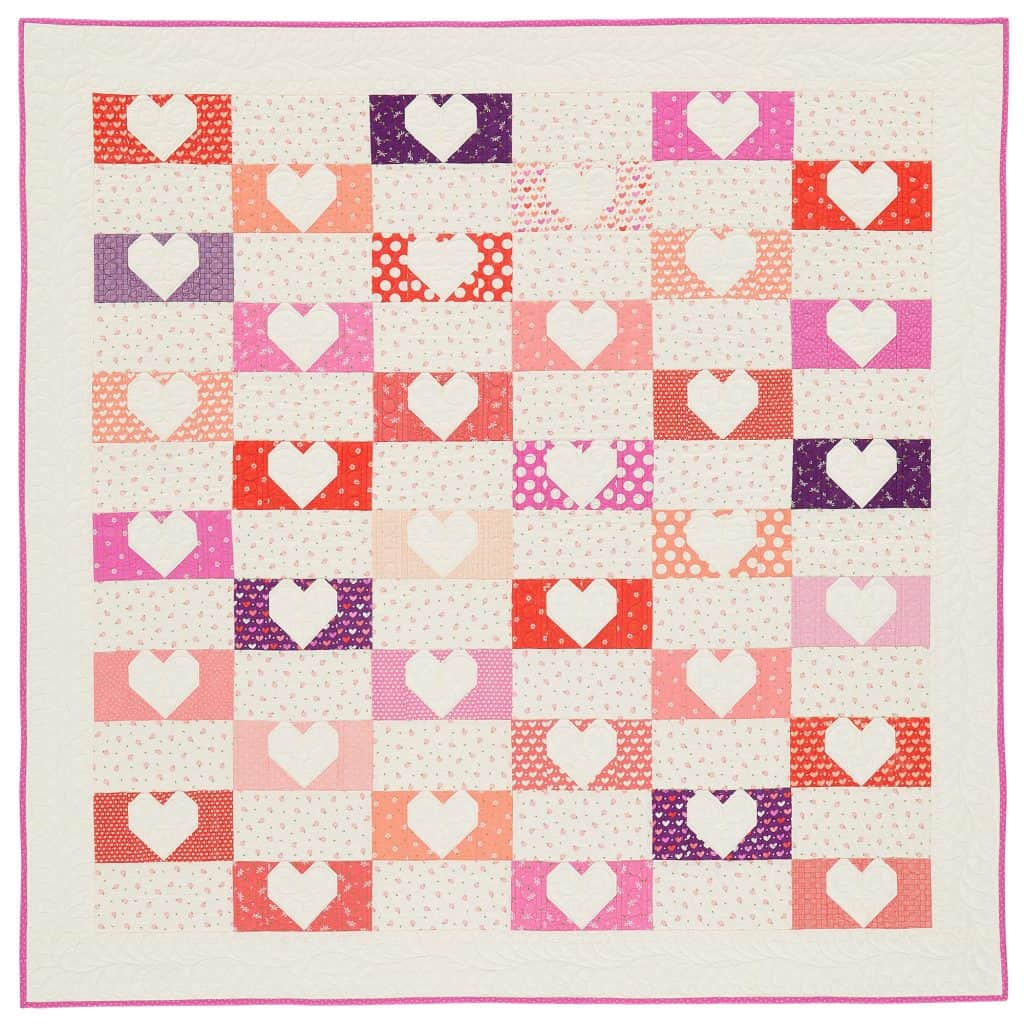 Love Letters Quilt Details
The Love Letters quilt finishes at 56 ½″ x 56 ½″ and is a delightful project for a baby or toddler. It would also make a really great wall hanging at this size. And, of course, you can increase the number of blocks to make it for a bed quilt. Additionally, this quilt would make a great signature quilt project for a baby shower, wedding shower or event, or even friendship quilt. While this pattern makes a terrific scrap project, the pattern is written for charm packs to save time. And if you're sizing it larger, a Layer Cake is a great option.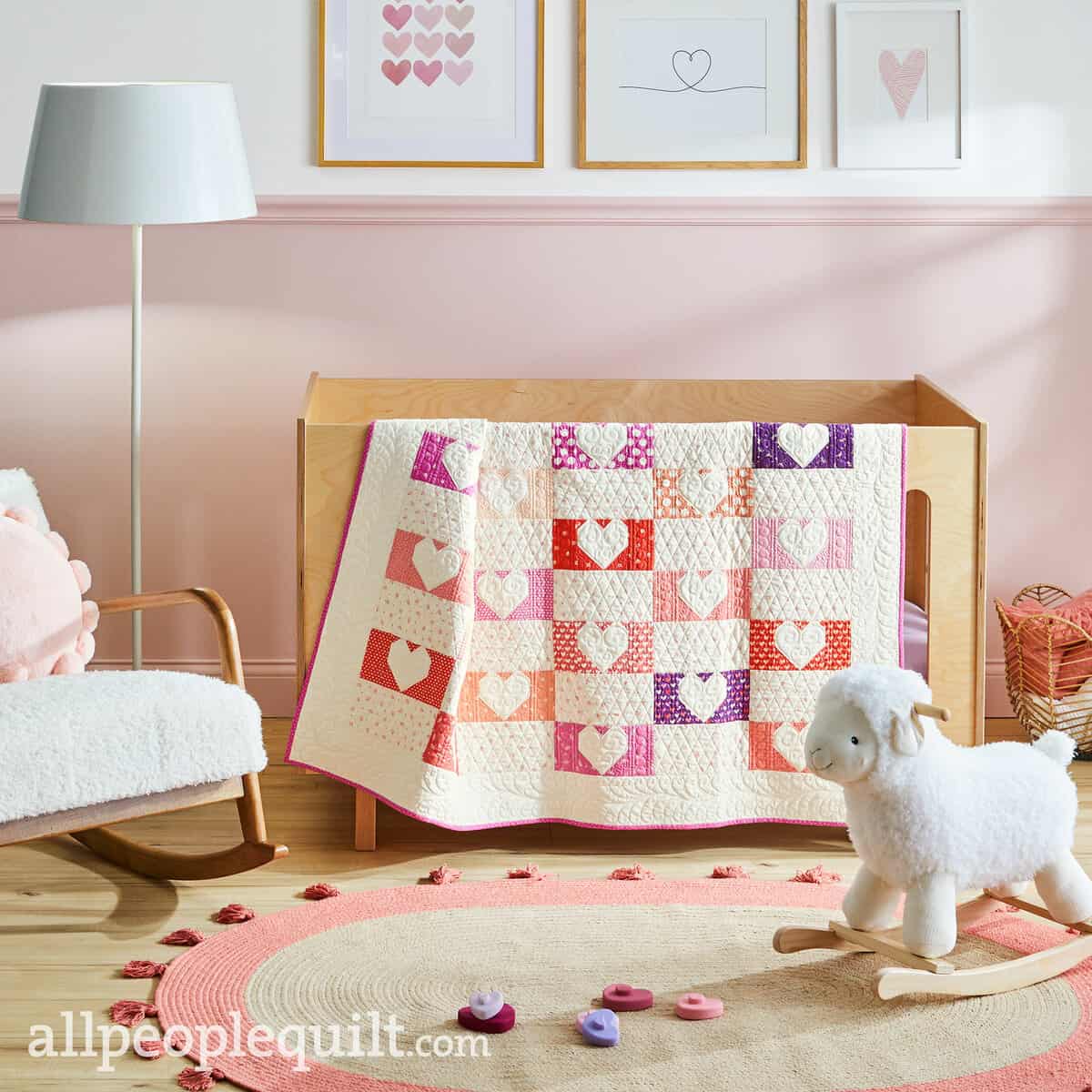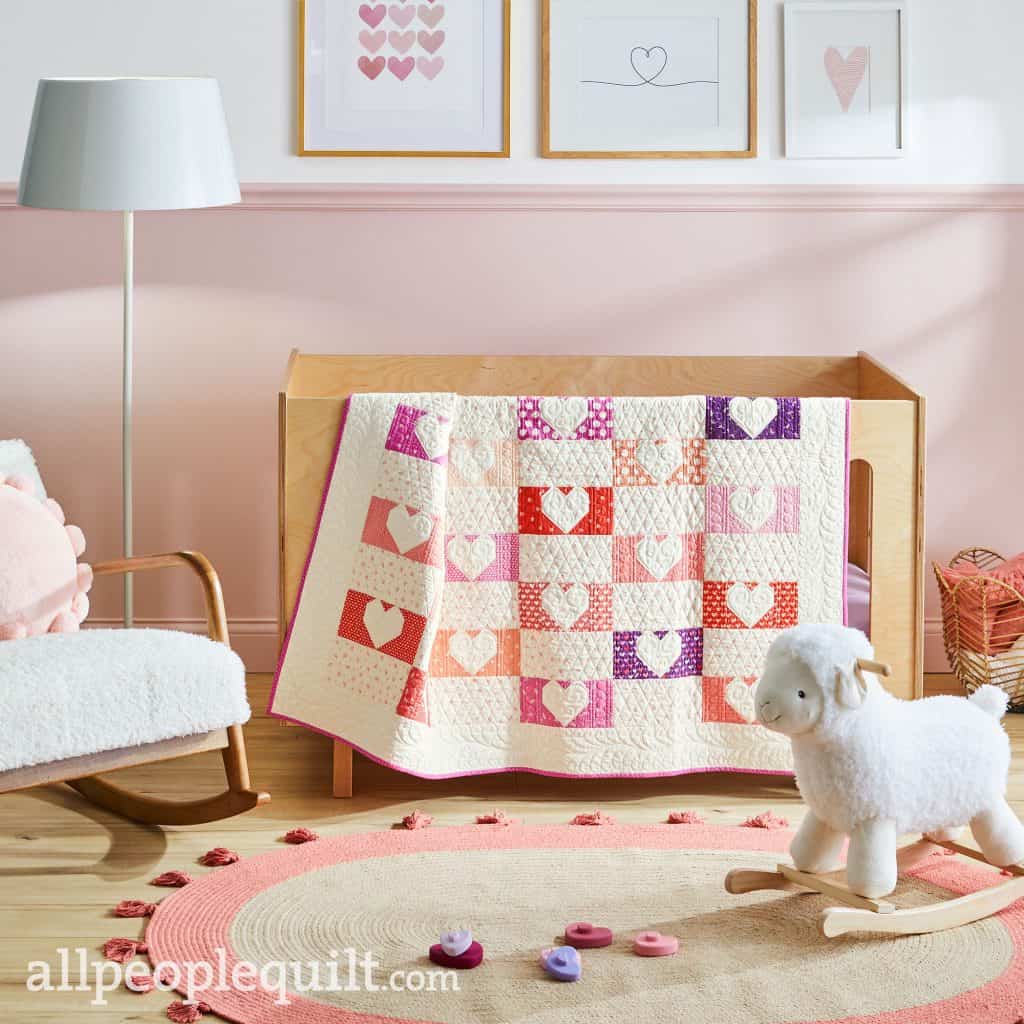 Love Letters Quilt Pattern and Kit Information
Find all of the details for this pattern and quilt kit below: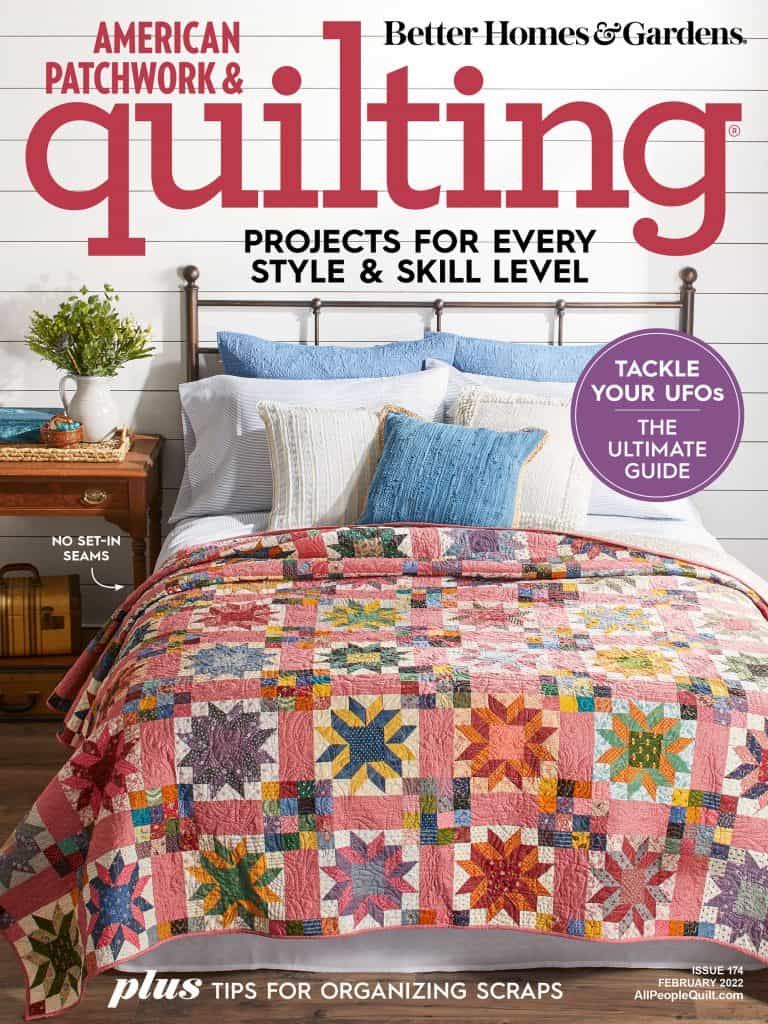 I hope you'll enjoy making this sweet Love Letters Heart Quilt. Thanks so much for stopping by, and happy quilting.