Hello, friends and happy Friday! I hope you're doing well at home and are safe and well. Today I was going to post the Quilting Life May block of the Month–until I realized I had forgotten to take photos. So I'll post that on Monday after I get some pictures this weekend (my blocks have been finished for weeks…not sure what I was thinking). So…the good news is that I get to share something new just a bit early today! I'm introducing my Labor of Love Sampler Quilt 🙂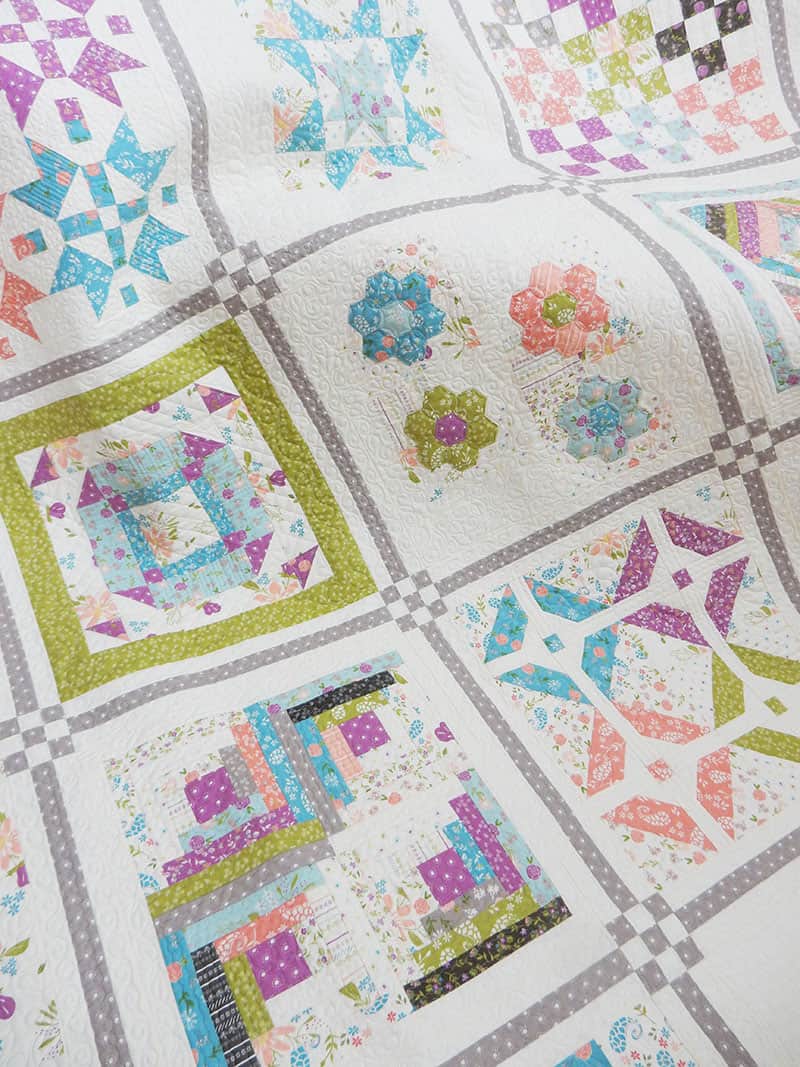 Labor of Love Sampler Quilt
The Labor of Love Sampler quilt features 12 blocks based on the quilts from the Labor of Love: Scrappy Quilts from the Heart of Home book. You will need the book in order to make the sampler quilt. I'll provide free PDF patterns with all of the additional information you'll need in order to make the sampler, including fabric requirements and finishing instructions. And, I'll be hosting a sew-along later this summer, where the PDF patterns will release weekly for 13 weeks. (The final release will include the finishing instructions).
Labor of Love: Scrappy Quilts from the Heart of Home
Labor of Love: Scrappy Quilts from the Heart of Home is supposed to release next week; however, I'm waiting to hear when it will be shipping due to all of the stay at home orders. If you've already pre-ordered from me, I'll be shipping as soon as they arrive! If you want to see all of the quilts and projects included you can find them in the following two posts: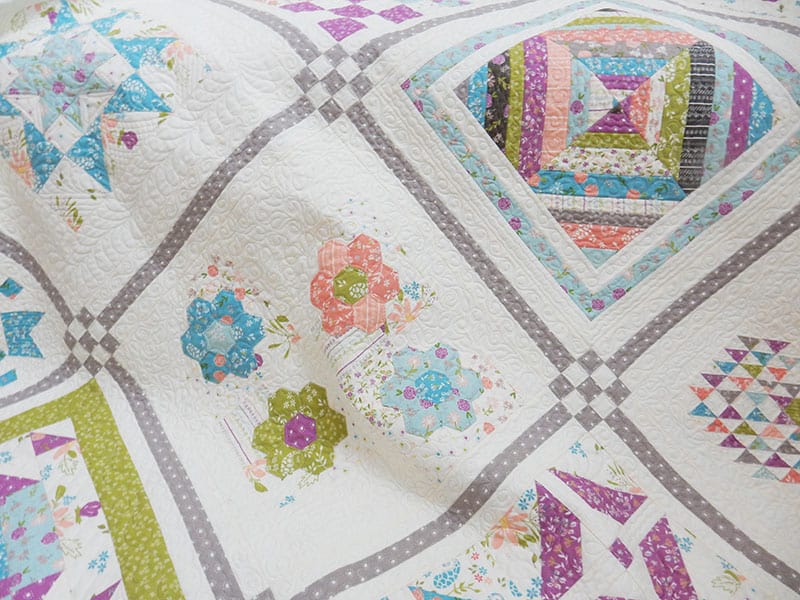 Labor of Love Sew Along
As soon as the books have started to ship I'll share fabric requirements and announce the quilt along dates. I want to be sure that everyone has plenty of time to receive their books and for word to get out! Books are available for pre-order at the links below or please ask your favorite shop to order a copy for you.
Labor of Love Sampler Information for Shop Owners
Originally I was going to share this quilt first at my Quilt Market Schoolhouse. I'm so sad not to be able to do that for this book and quilts. But, if you are a shop owner and would like to use this quilt as a Block of the Month, Block of the Week, and/or kit for your customers, please email me. I'll be providing PDF's early to shop owners so you have the necessary time to get organized after your books arrive. Martingale (my publisher) will also be assisting me in getting all of the information out to shop owners once the books have shipped. And please don't hesitate to email with questions as well–thank you!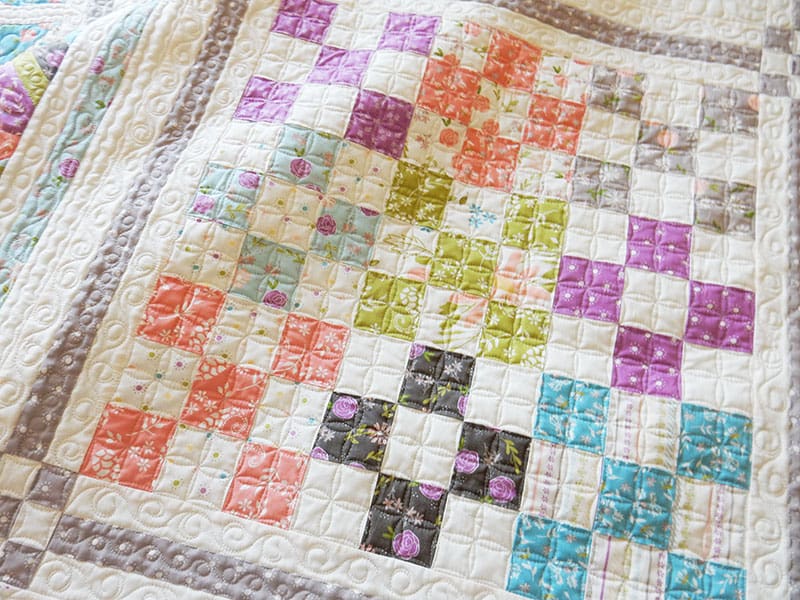 I can't wait for Labor of Love: Scrappy Quilts at the Heart of Home to be out in the world and to begin sharing even more about the Sampler Quilt and Sew Along! Happy quilting, and thanks so much for stopping by!