Hello, friends! I hope your weekend is off to a terrific start. While I'm a homebody at heart, I'll admit I was a little discouraged the other day when our governor extended our stay at home order for a couple more weeks. I haven't been in a grocery store or Costco since February! Still, I do love to be home, so I'll keep finding things to do–and dream of going grocery and window shopping again one day. If you're new here, The Saturday Seven 127 Inspiration for Quilters is a smorgasbord of fun things for quilters: find patterns, notions, recipes, good reads and more!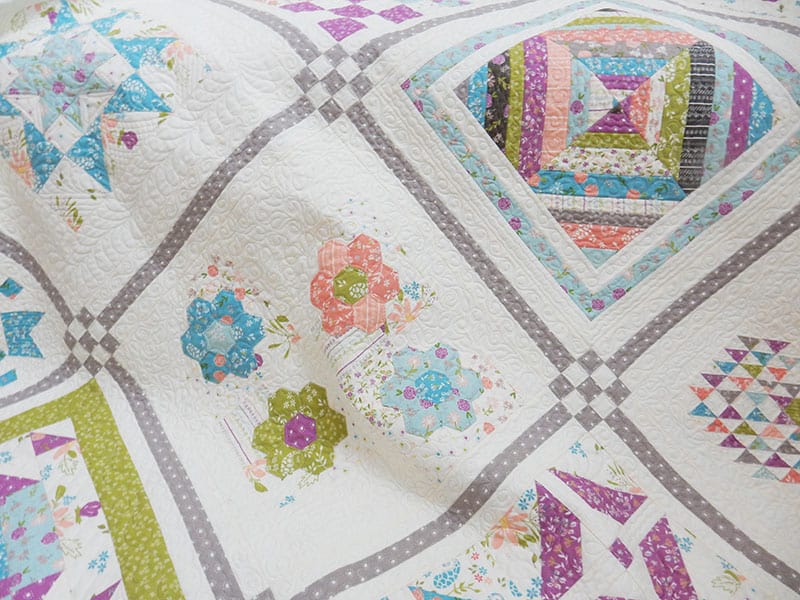 Saturday Seven 127
1. Feed Your Spirit
I loved this article with great ideas on dealing with overwhelm, tasks, and stress. While it appears that we have all of the time in the world these days, I believe these issues are still prevalent. And "The New Normal" gives some great suggestions for dealing with the times we are living in. I also loved "7 Ways to Choose Joy During Uncertain Times." Finally, there are so many wonderful ideas of ways to take care of ourselves during this time in this article!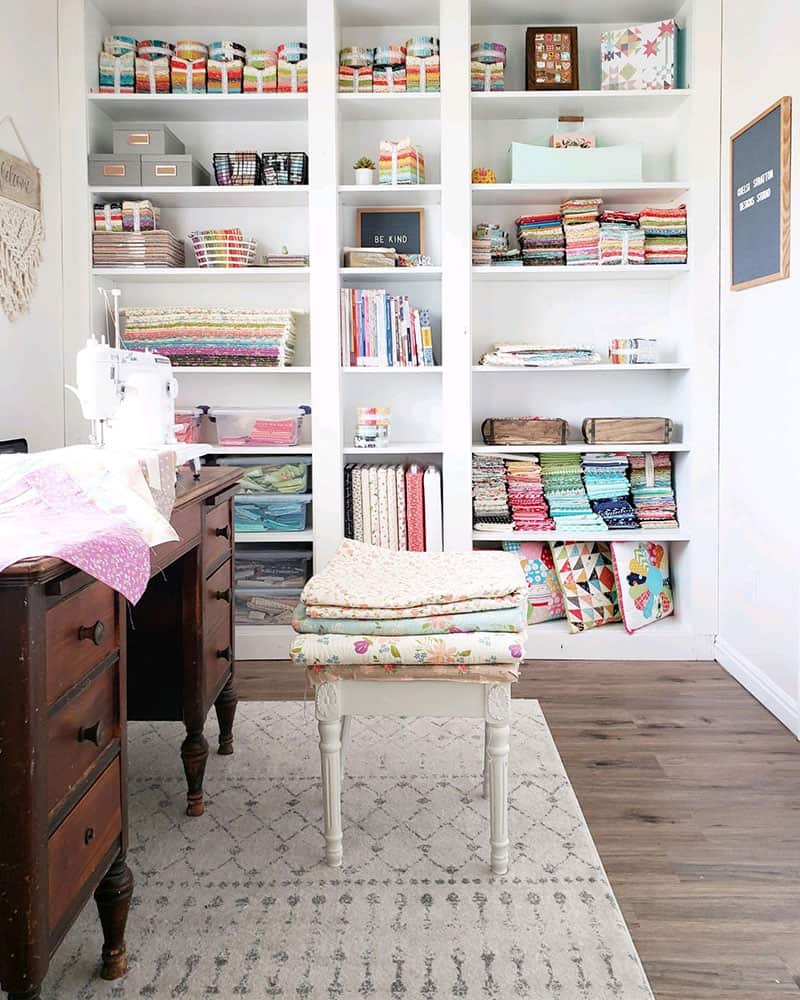 2. Recipes to Try
I can't wait to try this Baked Sweet and Sour Chicken. It has great reviews, so I hope it's good! This Ultimate Nacho Recipe is one to try as well. Andthis Skillet Blackberry Cobbler looks absolutely amazing!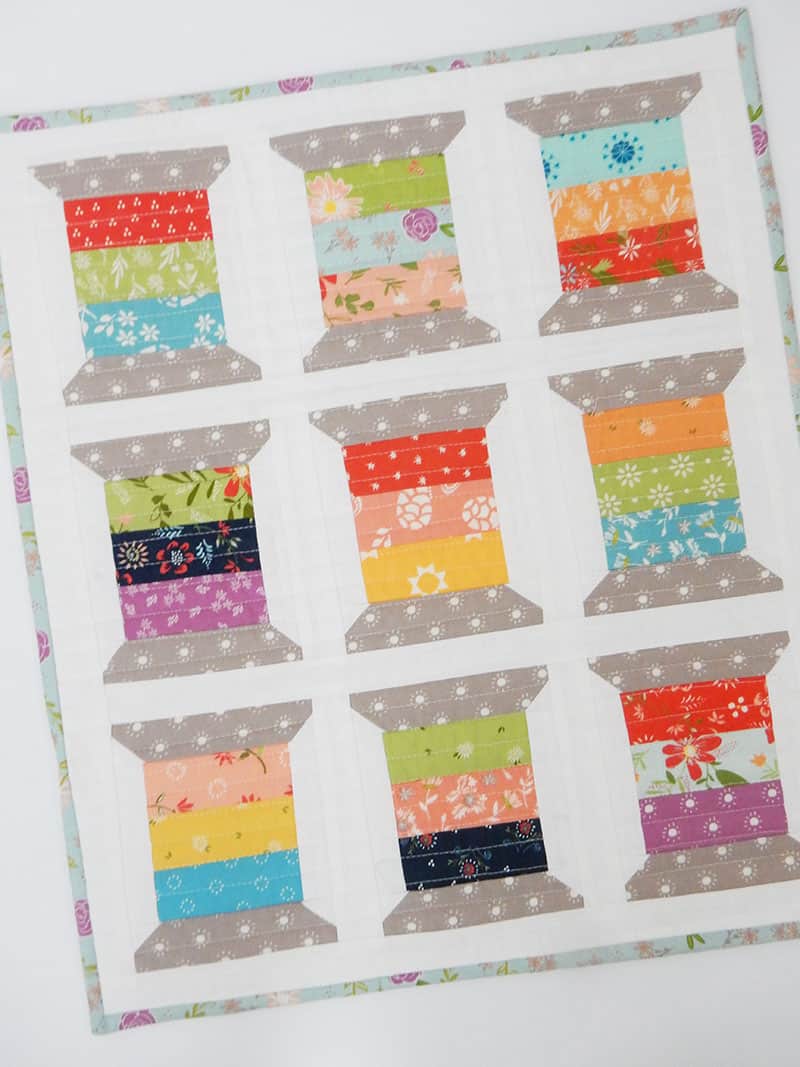 3. Quilt & Sew
If you like tiny blocks, here is a fun take on my block from this week's Block Heads 3 sew along…I might just have to make this one for fun! Find it here. This DIY Keychain Card Holder Tutorial looks like a fast and fun project. And these cute house and tree blocks inspired by the Village quilt are adorable as well. The other day I just had to make something fast and fun. So I raided my scrap bin and had a lot of fun making the Mini Spools quilt pictured above. Pattern in PDF here.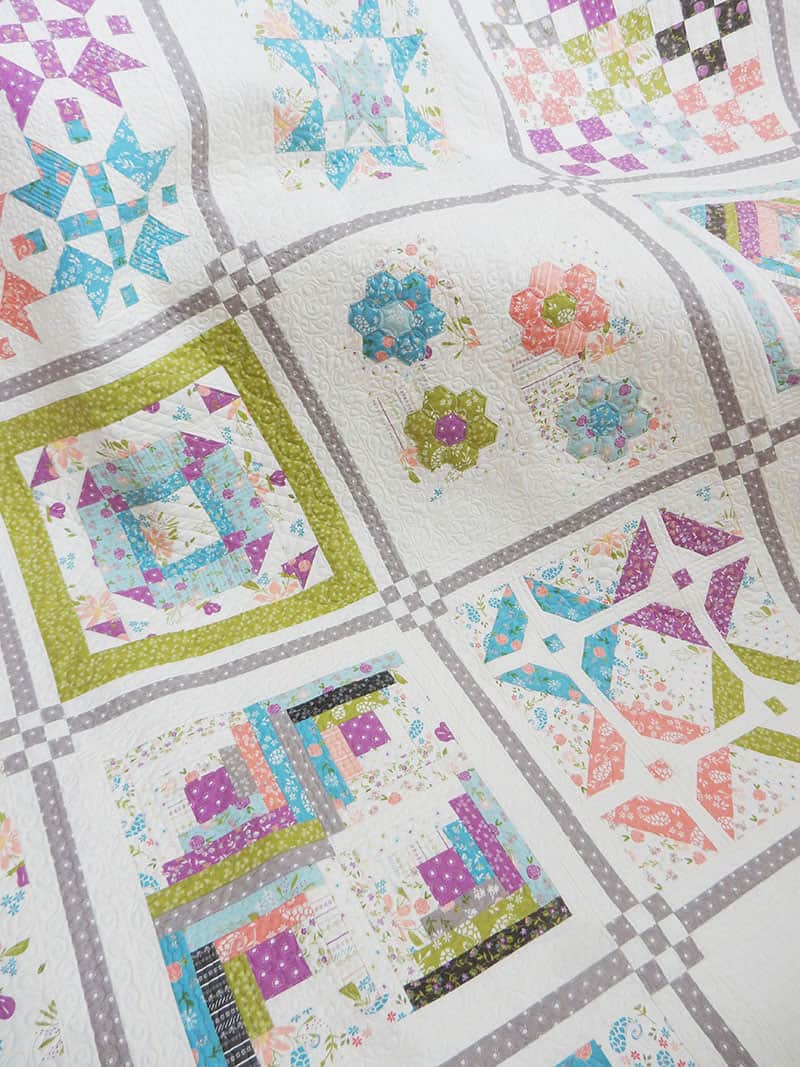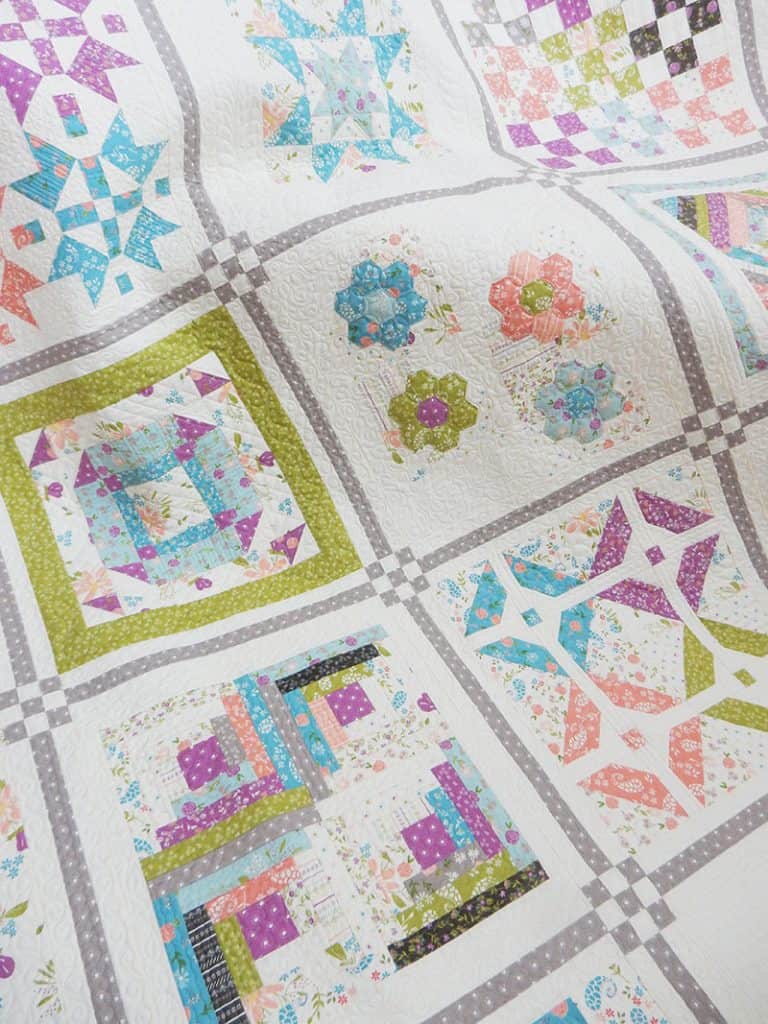 4. Organization
I've been on an organizing kick this week! I just got one of these for organizing in the sewing room and think I need at least a couple more. It's a cute container and holds a lot! And while I got this one for my office, I'm actually thinking it would be great in the sewing room as well. I could use it for Layer Cakes, quilt books and patterns and even fabric! This one is great for sewing room or office as well.
5. Bloomtopia Quilt Along Update
I haven't been very good about posting the Bloomtopia updates lately. But release 7 dropped yesterday which means the quilt along is well over half-way! You can get the most recent pattern release here (and also watch the instructional video I filmed for this week's block). And you can still get a kit for this beautiful quilt along with other Bloomtopia goodies here.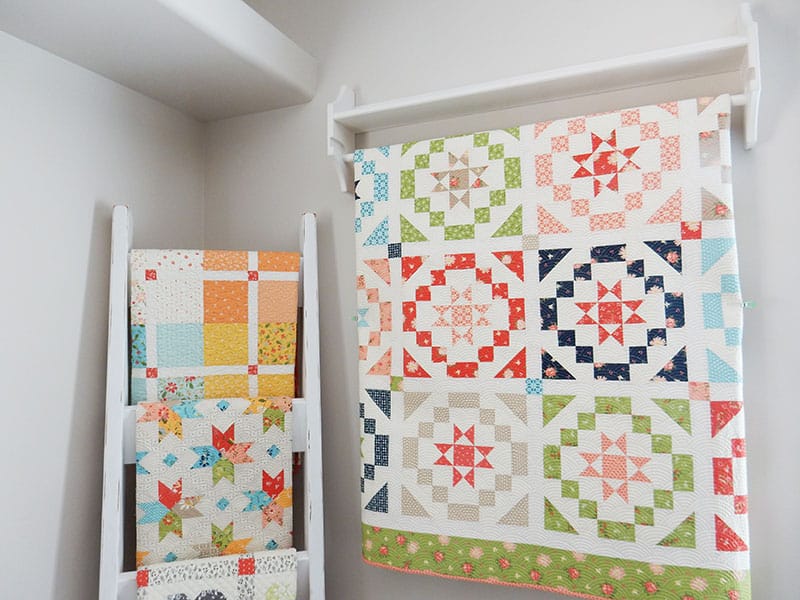 6. Spring Things
If you're still looking to do a little spring cleaning/organizing, I found a printable with 30 tasks here. And here is a list you might enjoy even more–a Quilter's Spring Cleaning Task List with tasks that should take just about 30 minutes a day!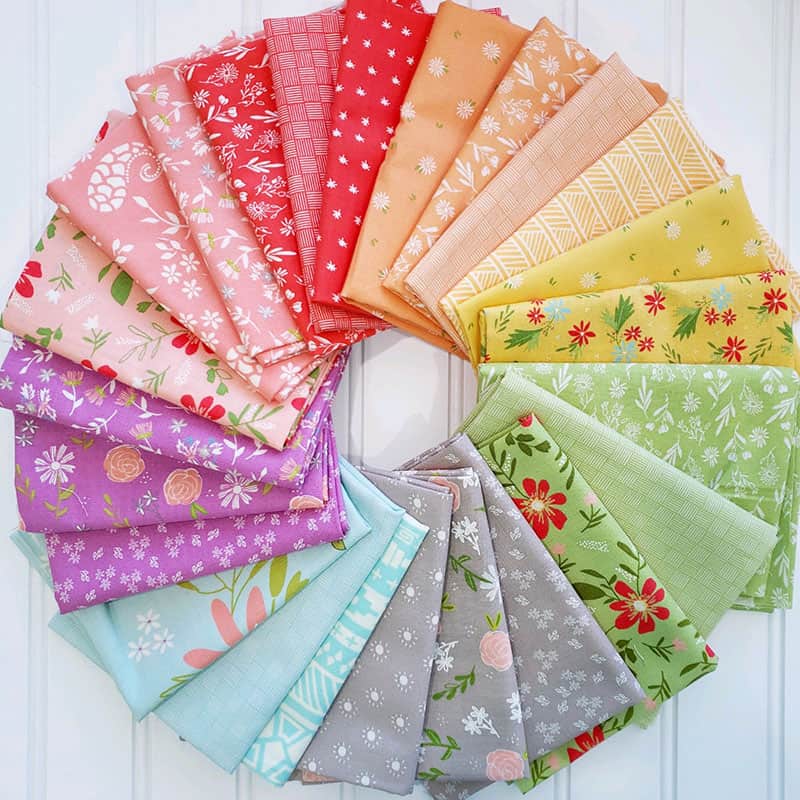 7. Last Week on the Blog
There were lots of good things on the blog last week…here are the direct links to each post:
I hope you enjoyed this week's Saturday Seven 127 post. If you're looking for more inspiration, you can find all of the previous posts in this category here.