Hello, friends! Today I'm sharing the Labor of Love Sampler Quilt Block 11 which is a fun block based on the Sunshine quilt from the book. I hope you'll enjoy making this week's block and might even want to eventually make the Sunshine quilt!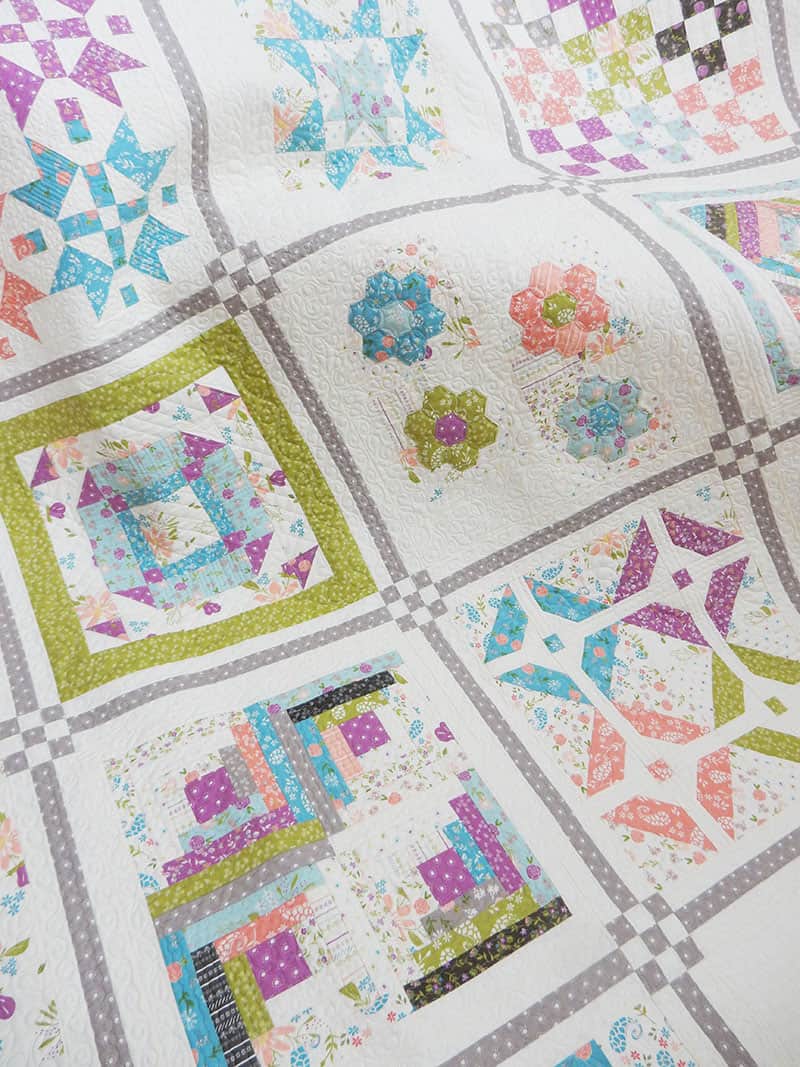 Labor of Love Sampler Quilt Block 11
This week's block features a mix of half-square triangles combined with simple rectangles and squares. There is a good mix of simplicity in this block, and the hst's are designed to be made and trimmed to the perfect size. You can also use triangle paper to make the hst's and save even more time.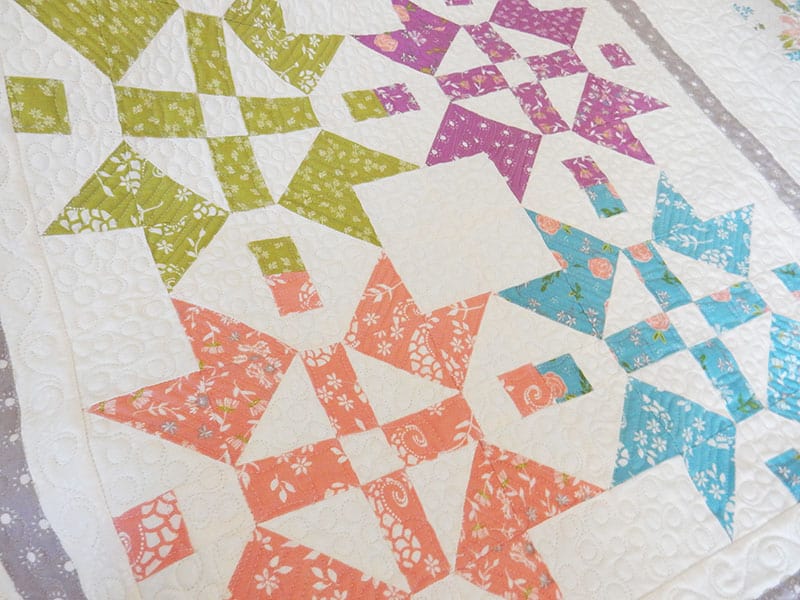 Block 11 Details
This week's block comes from the Sunshine quilt in my Labor of Love quilt book. This quilt was one of my favorites from the book and is also a favorite block in the sampler.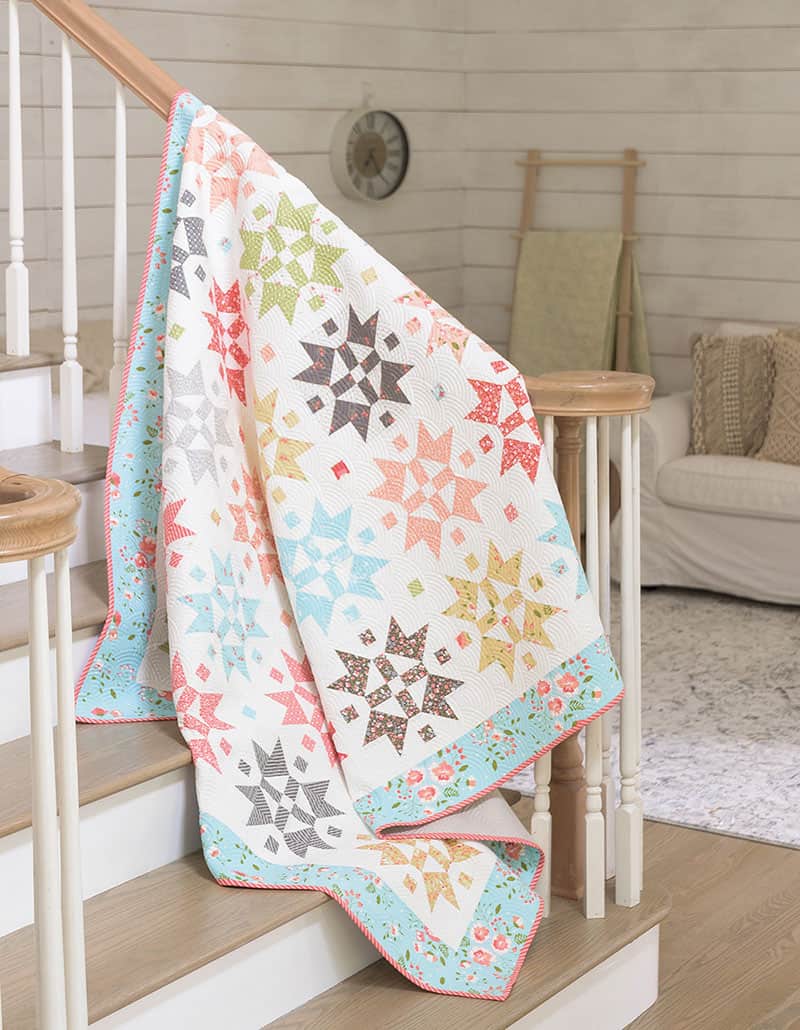 More Labor of Love Sampler Links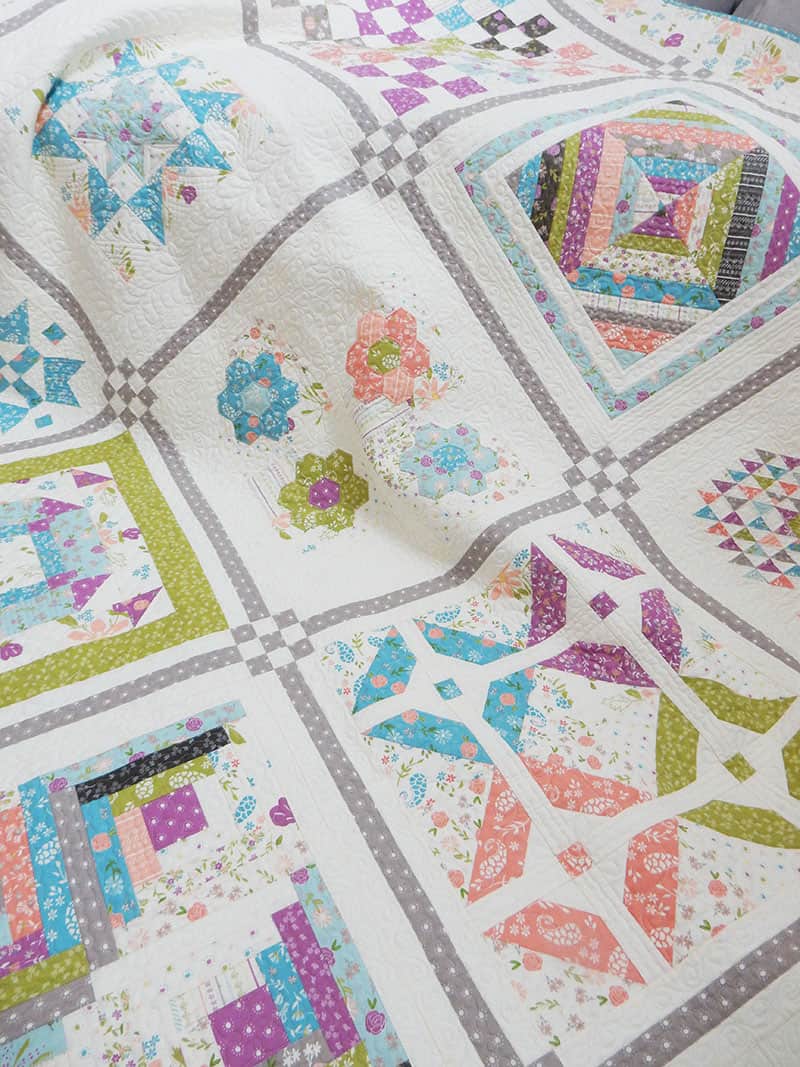 A Few More Things
Thank you so much for sewing along! Next week I'll be sharing the final block, and then the week after that I'll share the finishing instructions. And…I think we should definitely have a parade of quilts after the holidays…in January perhaps?! Let me know in the comments if you are interested in sharing your quilt top for the parade.
Happy quilting, and thanks so much for stopping by!