Hello, friends! Welcome to another wonderful Block Heads Wednesday where I'm sharing Moda Block Heads 3 Block 48. This week's pattern is a gorgeous block brought to us by Lisa Bongean. I'm sharing some tips and tricks for today's block. And, keep reading for block links, giveaway information for this week's Layer Cake giveaway from Moda, and more!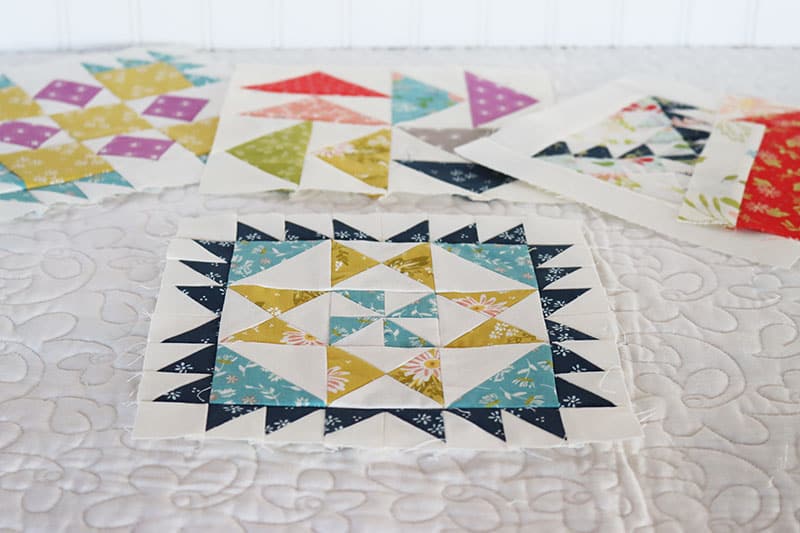 Moda Block Heads 3 Block 48
This week's block by Lisa Bongean is stunning…and the first thing I did was pull out my triangle paper. Using Lisa's triangle paper for charm packs really simplifies the process when making a larger group of hst's from the same print. I am making the 8″ blocks and used this paper. I also love the fact that the pattern is written so the quarter square triangle pieces for the Ohio Star are trimmed to the correct size–this makes it so much easier to have an accurate block.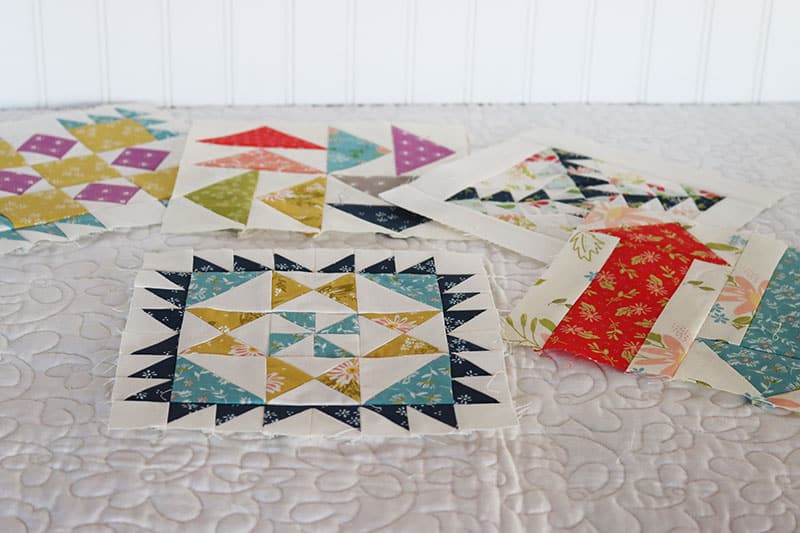 Block Heads 3 Block 48 Links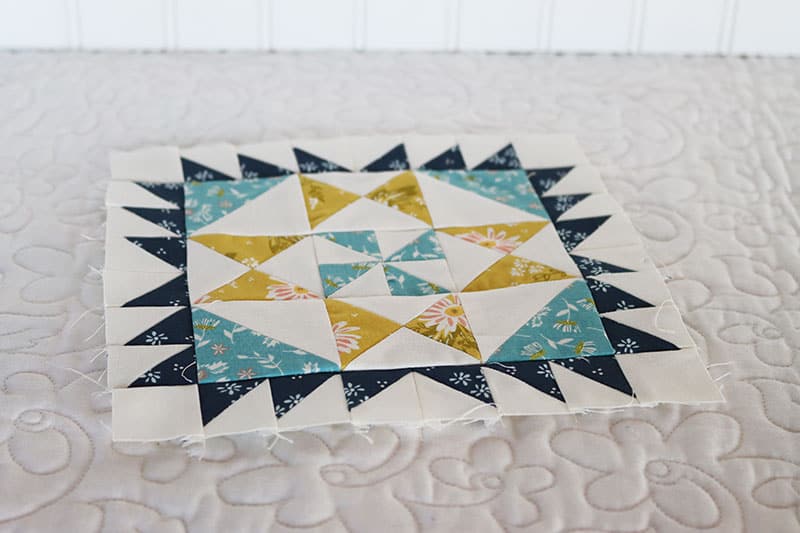 Block Heads 3 Designers
Be sure to stop by and visit the other Moda Block Heads 3 designers to see their versions of this week's block.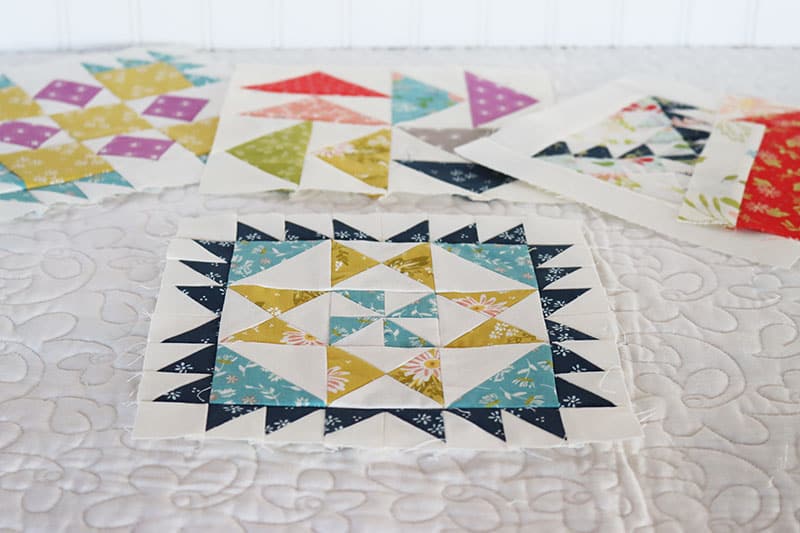 A Few More Things + Giveaway
This week there is a fun giveaway for a Layer Cake of American Gatherings by Primitive Gatherings for Moda Fabrics. Head over to the Moda Block Heads Facebook Group to enter…and good luck!
In other news here, I just posted my finishing instructions for my 2020 Block of the Month yesterday. Be sure to download it and any of the patterns you might have missed while they are still free through the end of the year.
And I'll be back tomorrow with the next block in the Labor of Love Sampler Sew Along.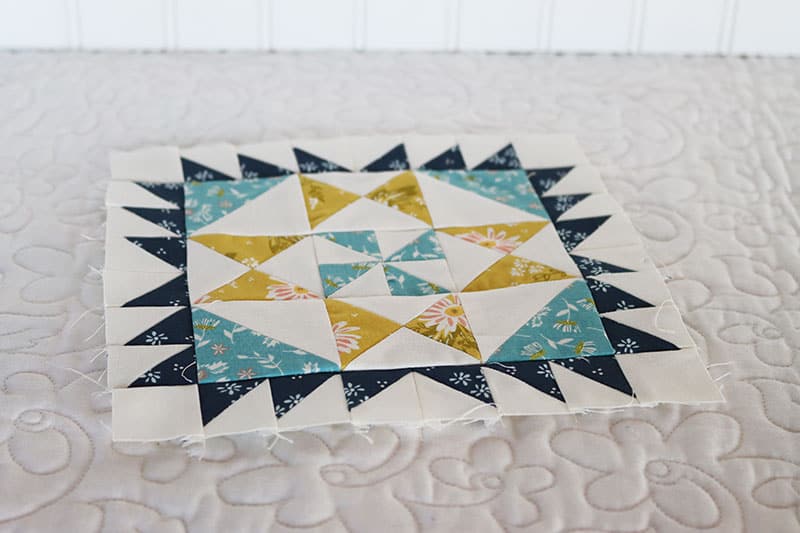 I hope you enjoyed today's Moda Block Heads 3 Block 48 post. Happy quilting, and thanks so much for stopping by!