Hello friends, and Happy Thursday. Today I'm excited to share another block from my sampler quilt, the Labor of Love Sampler Block 8. Now that the Balboa yardage and pre-cuts have shipped I know I'll be seeing even more versions of this quilt pop up! Thanks so much for sewing along!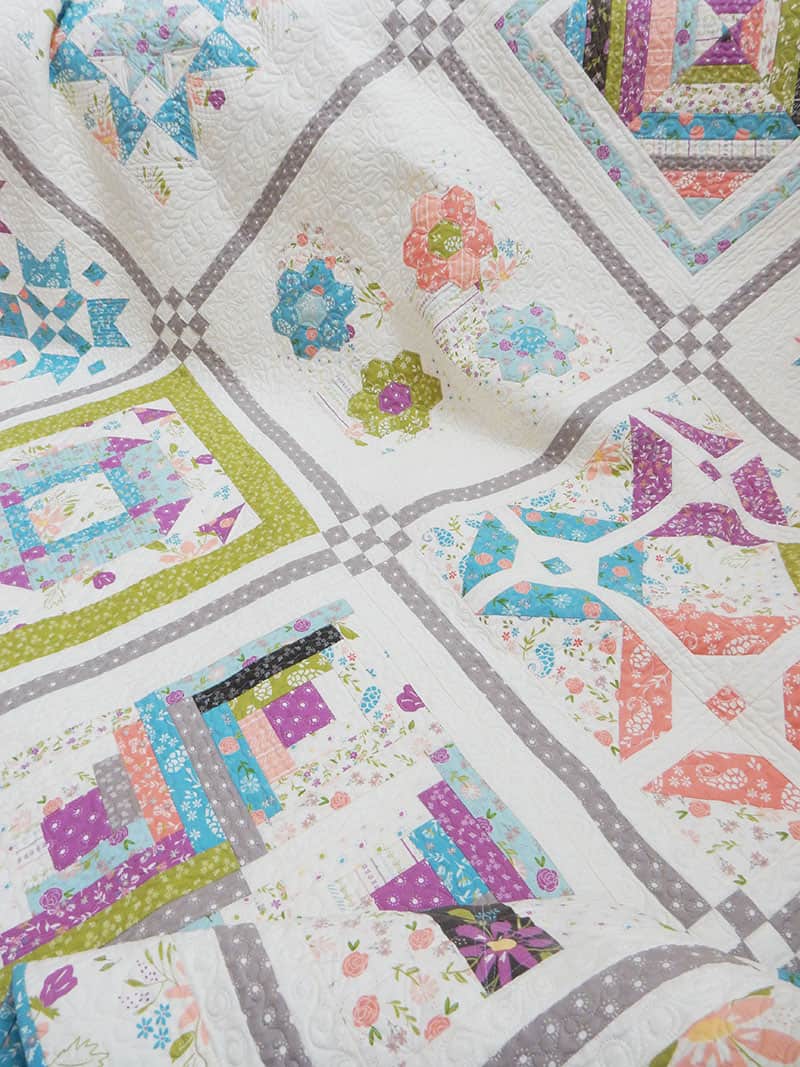 Labor of Love Sampler Block 8
I used prints in four colors for my Harmony Block and combined them with low-volume prints for backgrounds. This is a fun block, and you'll have fun sewing the four blocks to combine into the sampler block.
Block 8 Links
Go here to download this week's Block 8 pattern PDF (or click the button below). It's a fun block, and I know you'll enjoy making it. After making this week's block, you might consider making the Harmony Quilt from the book (pictured above). It would be so lovely in Christmas fabrics or even in Balboa fabrics!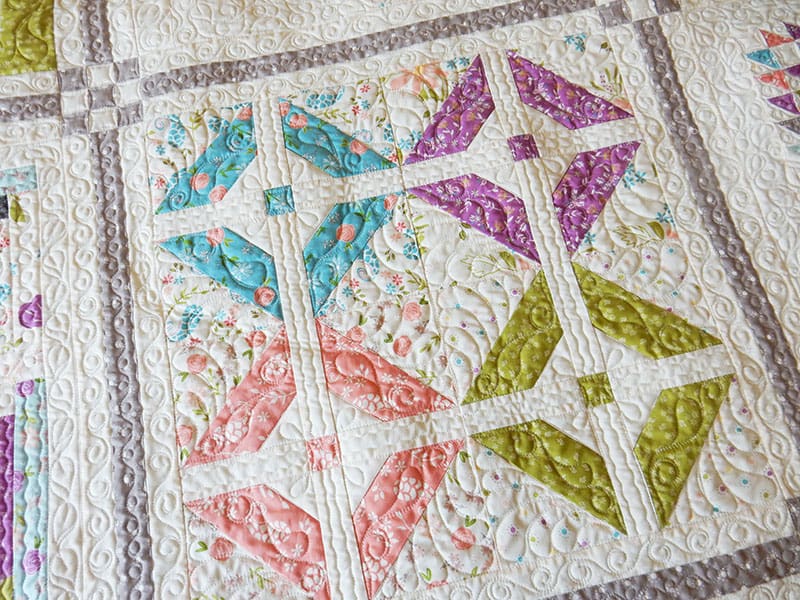 More Labor of Love Sampler Links
If you're just joining in, you can find all of the necessary links below:
Shop Update…
Just a reminder that there are a few more Balboa pre-cuts available in the shop here. And there is also some yardage available here. And just one more Balboa Project Package here. This collection has sold out from the warehouse, so be sure to pick up anything you might need while it's available.
Happy quilting, and thanks so much for stopping by!