Hello, friends, and happy Wednesday! Today I'm happy to share Moda Block Heads 3 Block 45 along with a newly finished Christmas Quilt. I did something just a bit differently for my Block Heads block this week to make it much easier, and I'll explain that below. Also, I have finished a new Christmas quilt and have a fun video to showcase it and share how I changed up the pattern just a bit.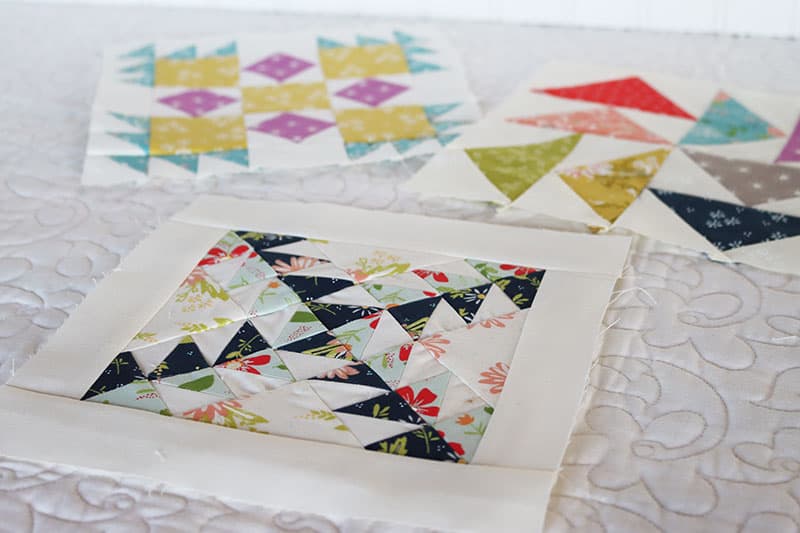 Block Heads 3 Block 45
This week's block is by Betsy Chutchian and is called Songbird. You'll notice it does have a lot of half-square triangles in a super cute lay out! But as I looked over the pattern I realized I could really save a lot of time by changing something up for my 8″ block.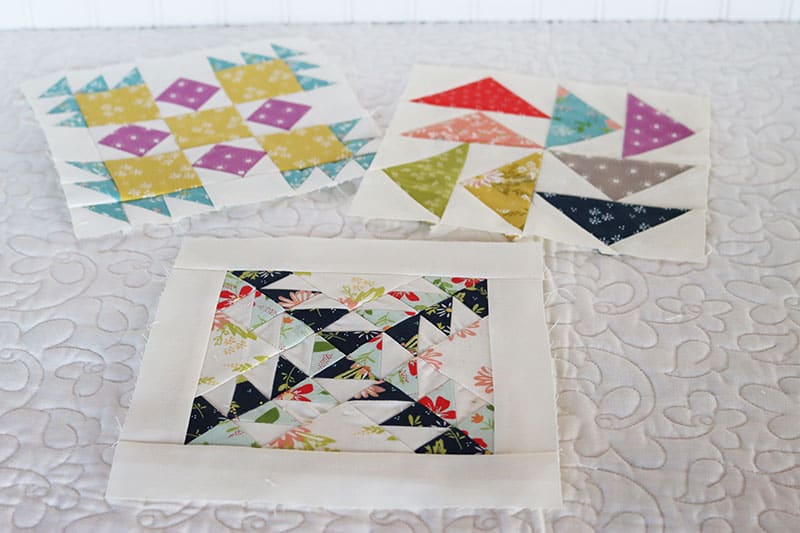 Block Heads 3 Block 45 Tips
I'm making all of my blocks to finish at 8″, but I realized that by making the 6″ block and adding a 1″ finished border around it I could make my block more easily. Why? Because I could then make half-square triangles that finish at 1″ instead of 1 ⅜″. So I was able to use this triangle paper for my hst's making the block so much easier to put together. Then, I simply added a 1 ½″ x 6 ½″ left and right background border to the sides and a 1 ½″ x 8 ½″ top and bottom background border.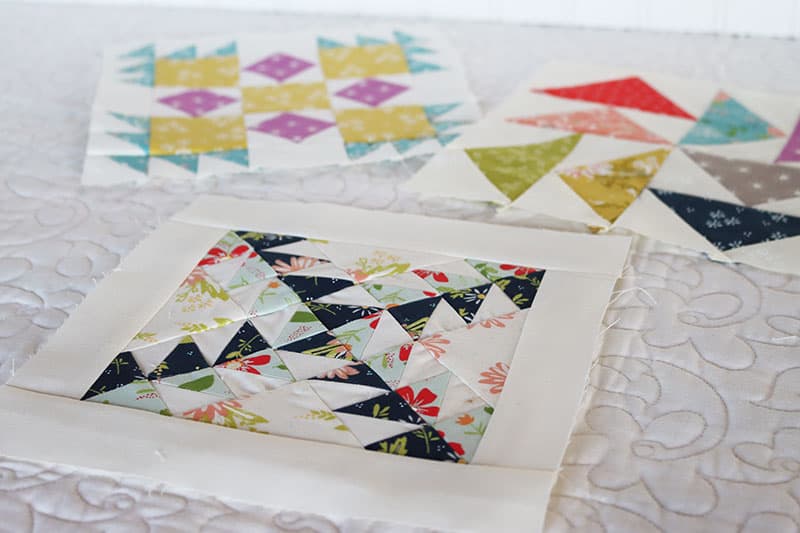 Block 45 Links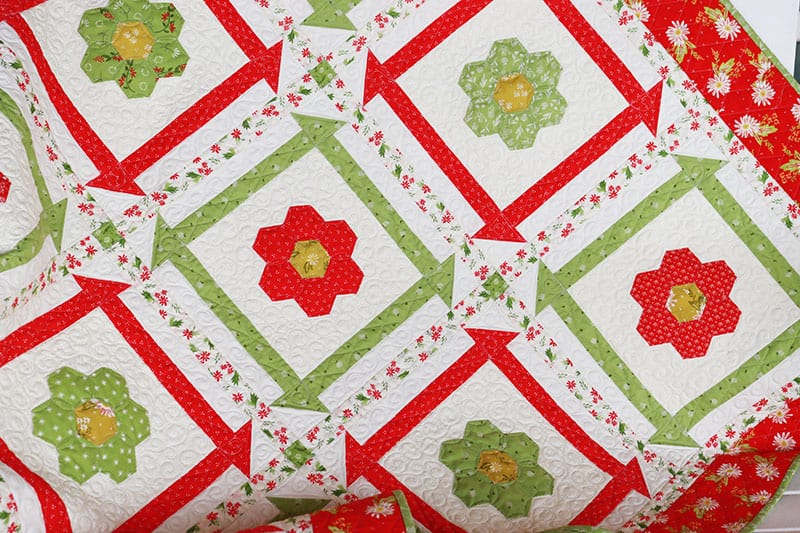 New Christmas Quilt–Sweet Quilt Pattern with Sherri & Chelsi Fabrics
I had so much fun making my new Sweet Quilt Pattern using just reds, greens, and floral prints in Christmas tones from a variety of our collections. To see exactly how I changed up the pattern, watch the video below, or go here to watch it on my YouTube channel.
Sweet Christmas Quilt Video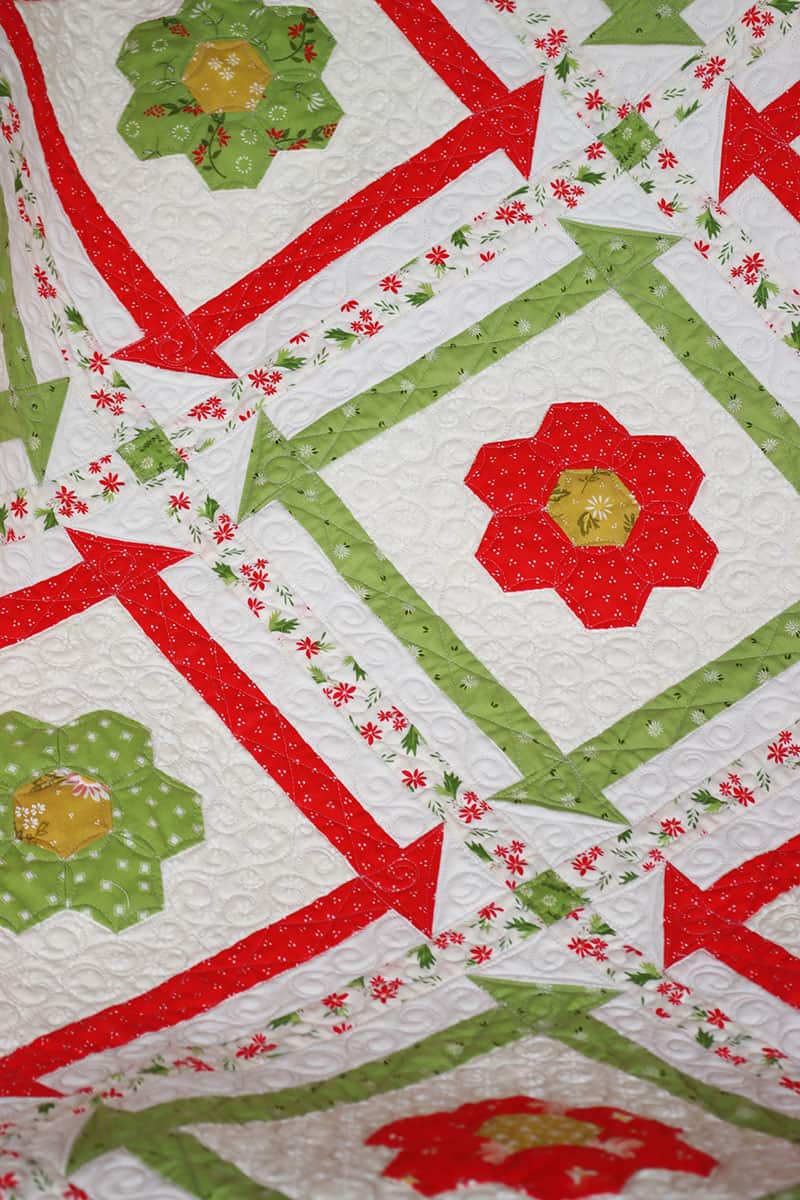 Moda Block Heads 3 Designers
Be sure to visit the other Moda Block Heads 3 Designers today to see what they're up to!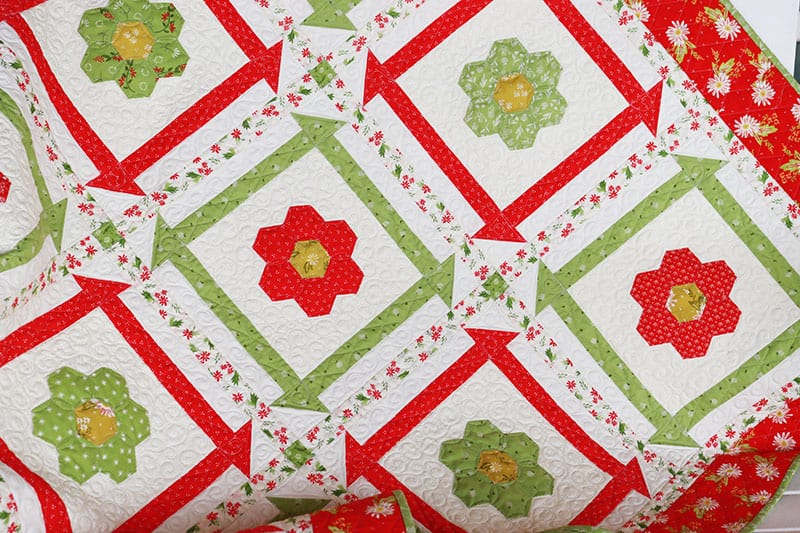 Balboa Fabrics…
Finally, I just wanted to say thank you so much for all of your patience with pre-orders. The Balboa fabrics and pre-cuts were so very late, and you were all so kind and understanding. All of the pre-orders will be shipped by the end of this week. And…I did end up with a few extra pre-cuts here (bundles, Jelly Rolls, and pre-cut Hexagons), Balboa Project Packages here, and Balboa fabric yardage here. It is completely sold out at the warehouse, so be sure to get anything you need while it's available.
Thanks so much for stopping by, and happy quilting!