Hello friends! Today I'm sharing the Jelly Snowflake Mystery Quilt Block 4. After today we have all of the blocks we need, and next week we'll be able to set them together for the quilt. If you are just finding out about this free quilt along, you can still join in. I have all of the links to the previous blocks later in the post.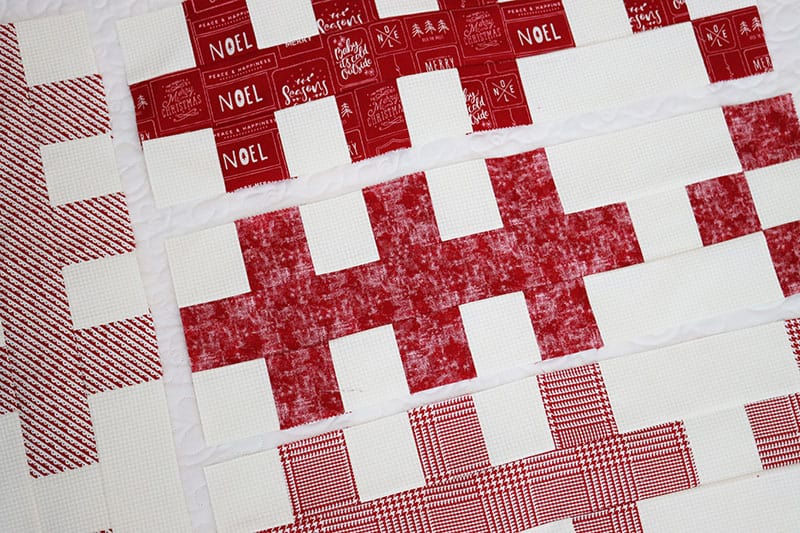 Jelly Snowflake Mystery Quilt Block 4
This week's block is probably the fastest and easiest to put together of them all. Choose just four jelly roll strips and your background for these blocks.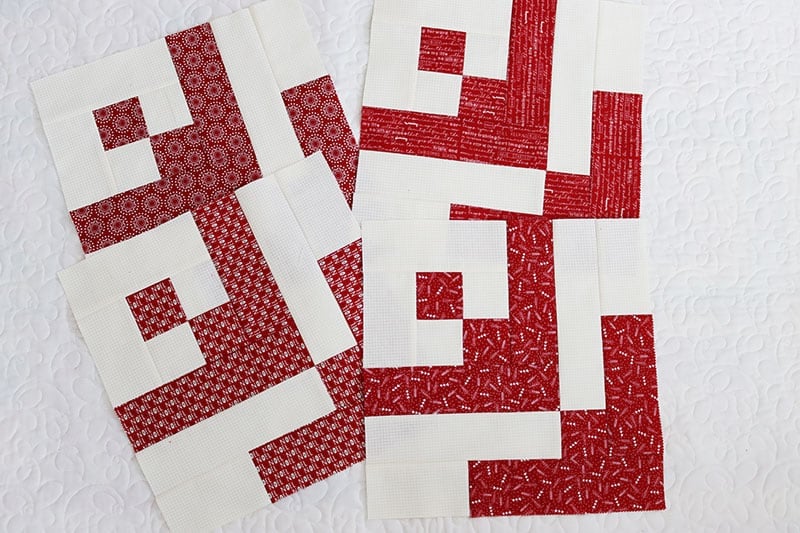 Week 4 Block Tips
This week's block is long and narrow, and we'll again be making four using the pattern. Since all of the pieces are squares and rectangles, just make sure to measure and cut correctly. Be sure you are sewing with a quarter inch seam allowance. In addition, consider that these blocks will be placed both vertically and horizontally in the quilt (this is most important if you're using any directional fabrics).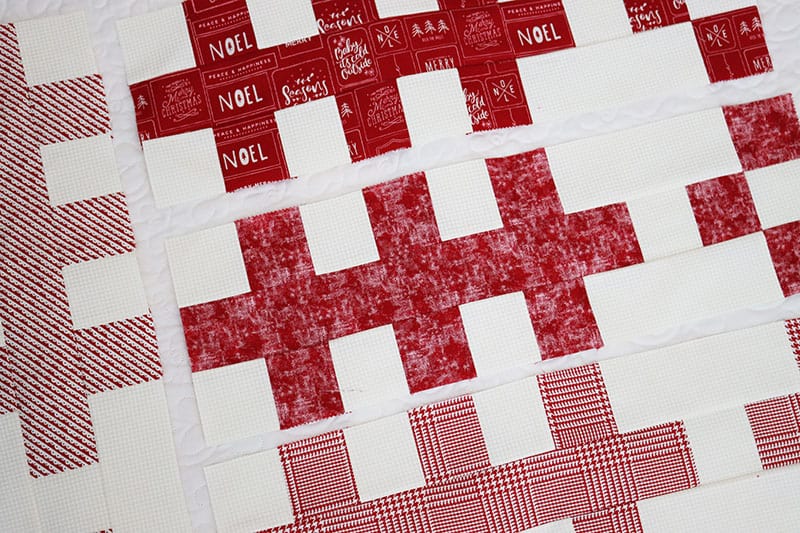 Jelly Snowflake Quilt Block Links
You can get this week's pattern at the link below, and you can go directly to each of the earlier block patterns by clicking on the links below.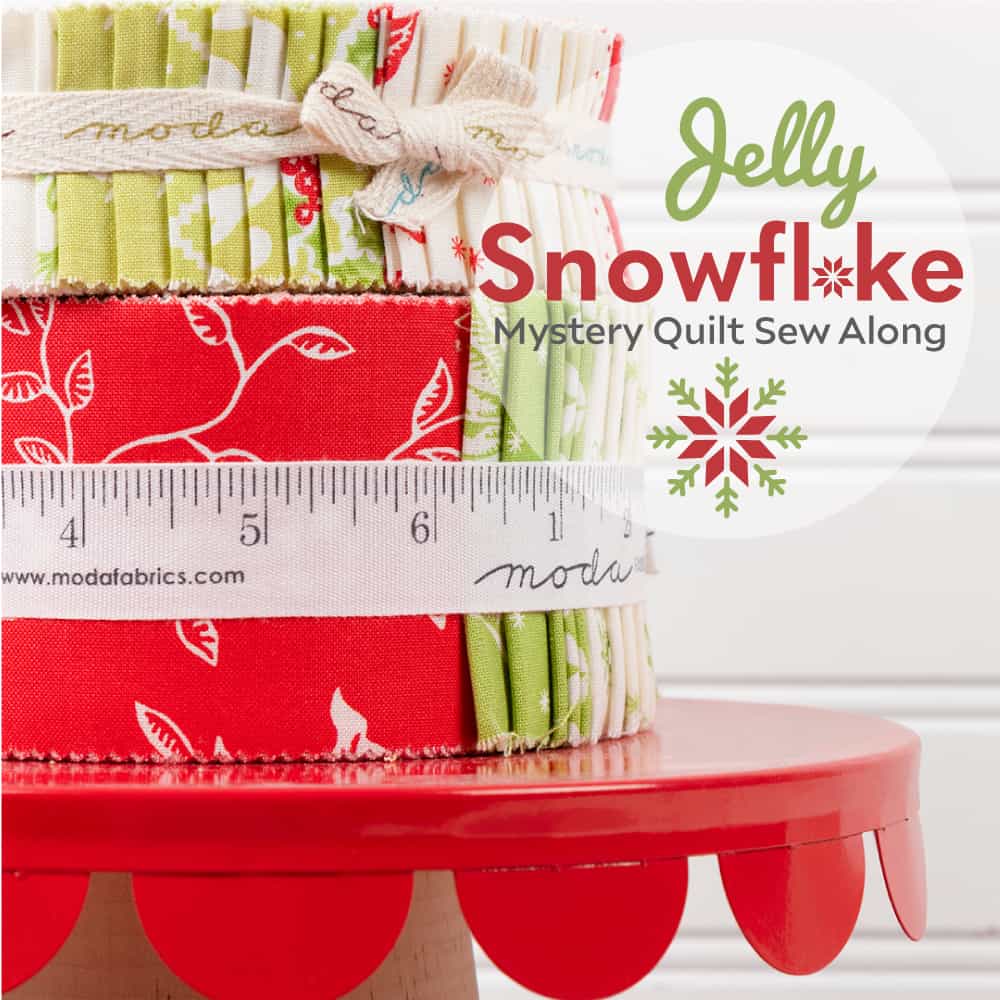 Thanks so much for stopping by for the Jelly Snowflake Mystery Quilt Block 4 post. I'll be back next week with finishing details. Happy quilting!