Hello and happy Friday! Today is a special day because we finally get to share some fun fabric we've been working on behind the scenes!  Introducing Walkabout by Sherri & Chelsi for Moda Fabrics!  Walkabout is our seventh collection, and we couldn't be happier with this group of fabrics!  We can't wait to share all of the fabrics and prints…and our new quilts and projects with these amazing designs!  I've been sharing photos to Instagram here and there and could hardly wait to share here on the blog!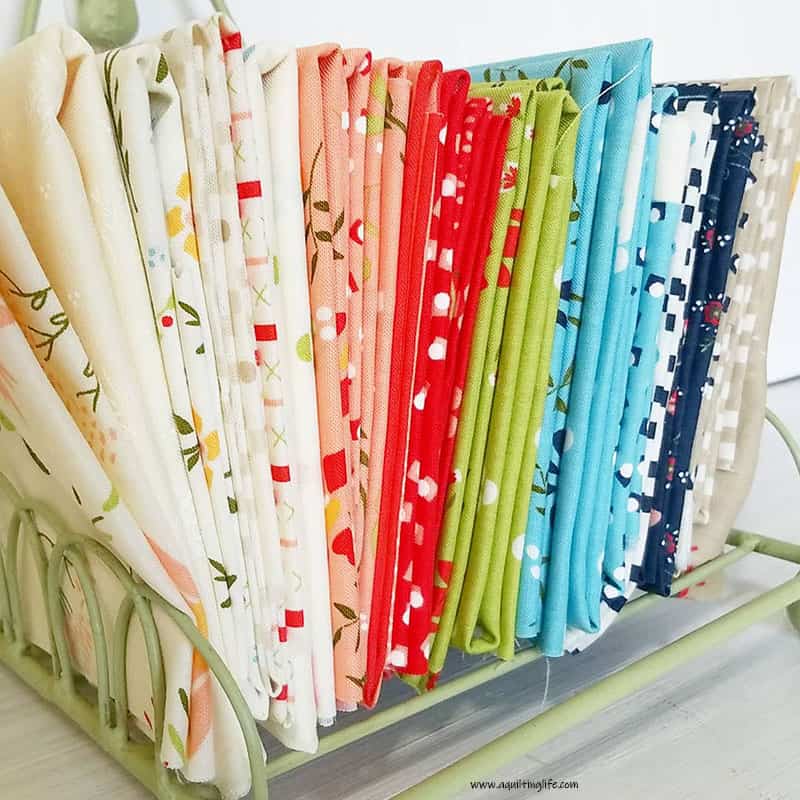 So without further ado (as they say)–introducing Walkabout!  Walkabout is showing to shop owners now and will ship in January 2019.  It's a delightful group of 28 different fabrics with ivory, soft coral, geranium, pistachio green, sky blue, soft navy, and taupe backgrounds.  We have our signature beautiful large floral designs with a touch of whimsy, medium and small floral prints, and some fun geometric prints and basics!  It's been a delight to sew with (I've already made 4 large quilts, 2 mini quilts, and another small project).  Most of the quilts are at the quilters, so as soon as I get them back I'll begin sharing them!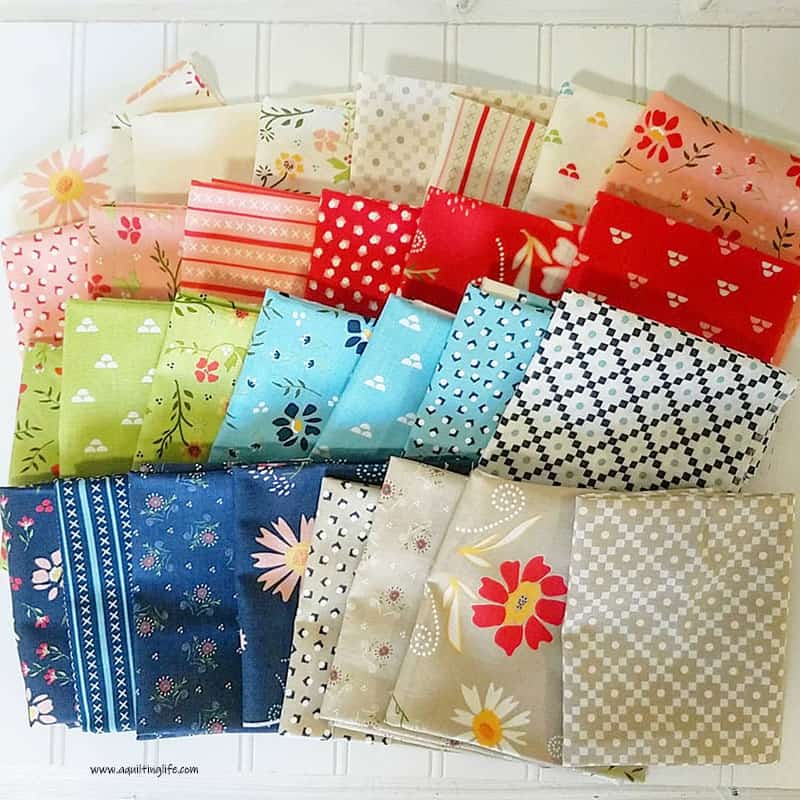 And here is a little bit better view…you can see most of the designs here (but don't worry, I'll share more about each of the 8 different prints soon)!  The large floral with this collection, our Desert Garden print, might be my favorite floral from all of our collections.  And our stripe with the cross-stitch detail…love, love, love.  Our medium and small florals have my heart, too!  And the colors…just love them!  We are head over heels with the new taupe color and love how it plays with the others!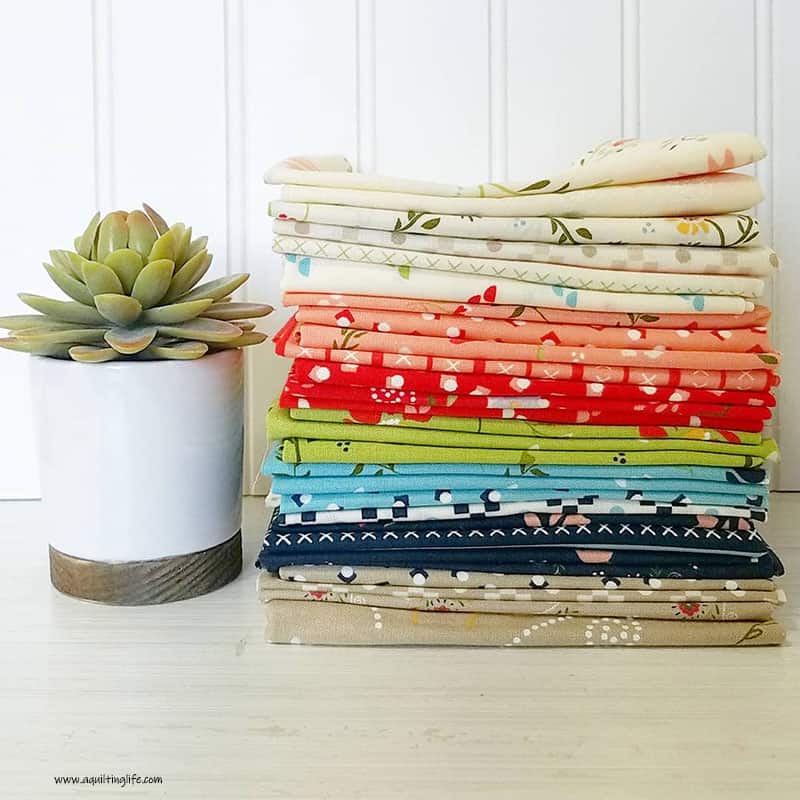 Walkabout includes six different prints on our creamy ivory background.  They are all beautiful and also make delightful low-volume backgrounds.  One of these ivory background prints is actually a tone-on-tone with the prettiest floral on a creamy background!  I am going to need to buy bolts and bolts of that one myself!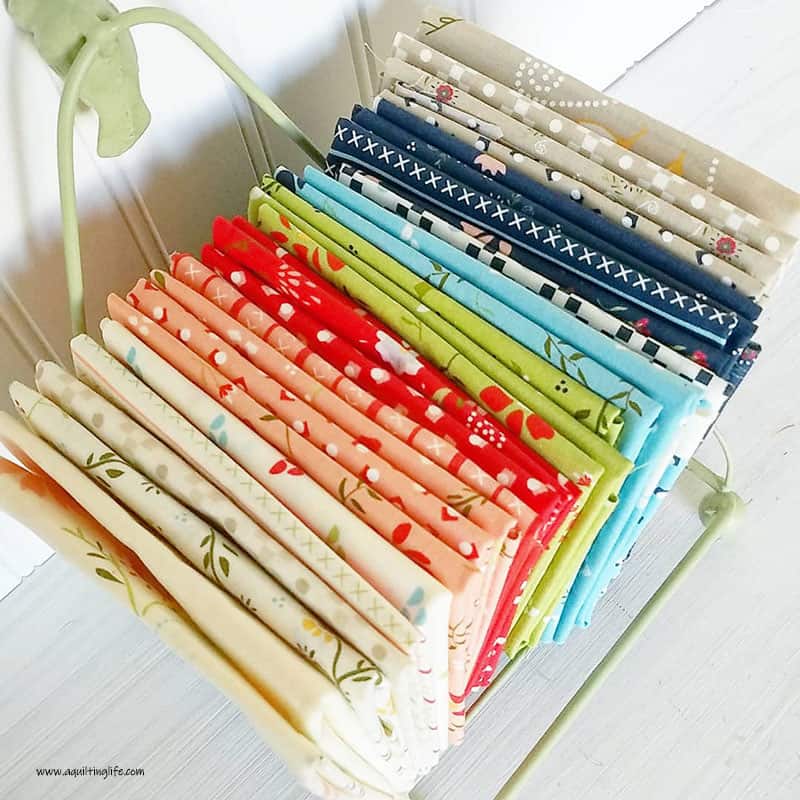 Soon I'll share close-ups of the different prints and color-ways so you can see the fun designs!  I also have five new quilt designs along with two mini quilts that I can hardly wait to share!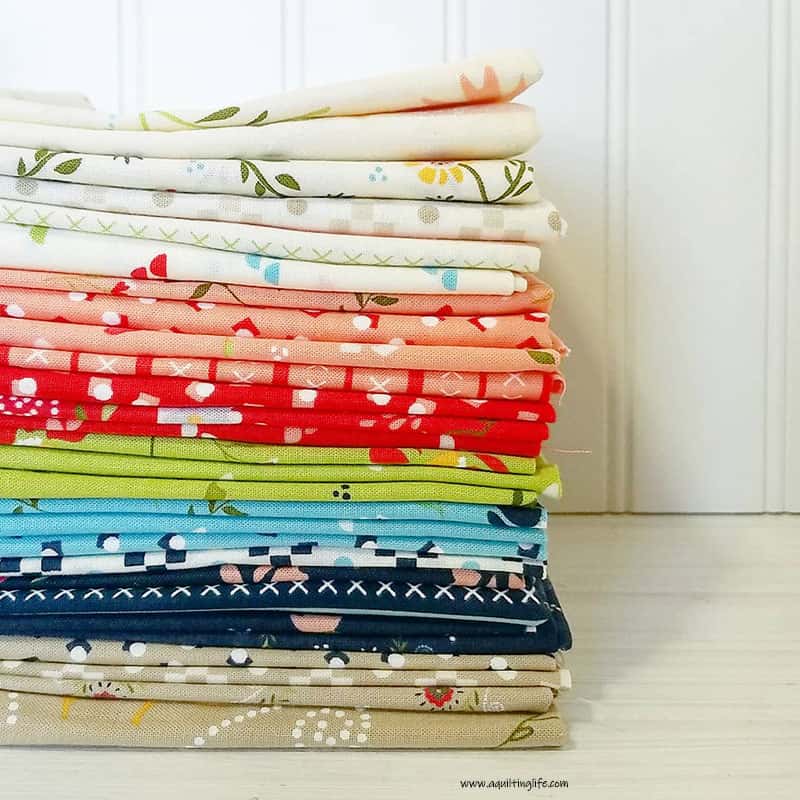 If you love our Clover Hollow collection, you'll adore Walkabout as well!  They play so well together!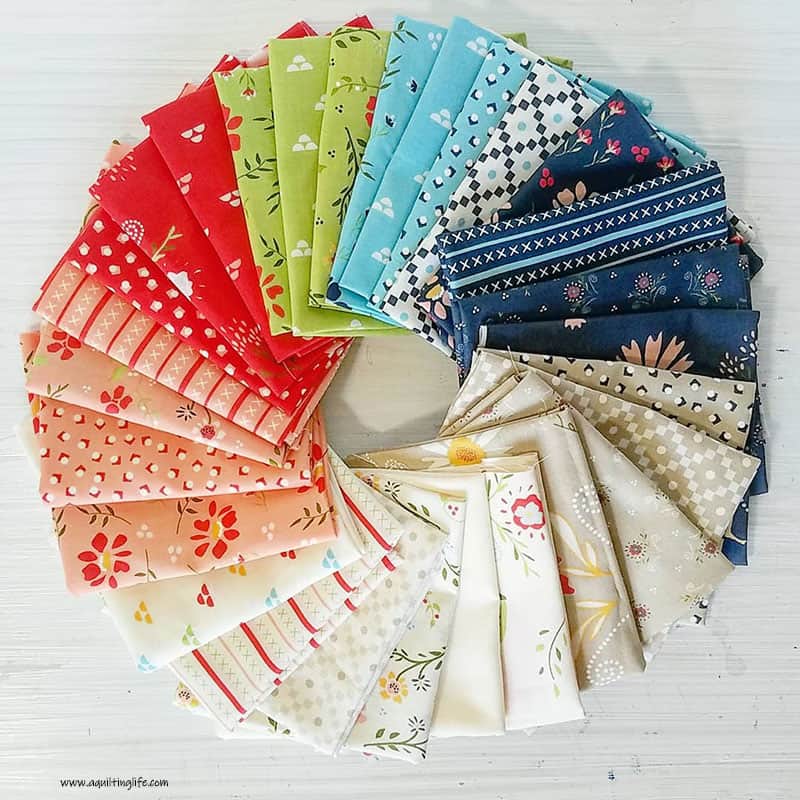 I really can't wait to share more about the designs and start sharing the new quilts!  Soon, very soon! I have pre-orders available in my shop now for Fat Quarter bundles along with low-volume bundles in Fat Quarters and Half Yards!  Find Pre-order Fat Quarter Bundles and low-volume bundles here.  I'll also be doing kits for a couple of the new patterns and will have more information on that when I introduce the quilts!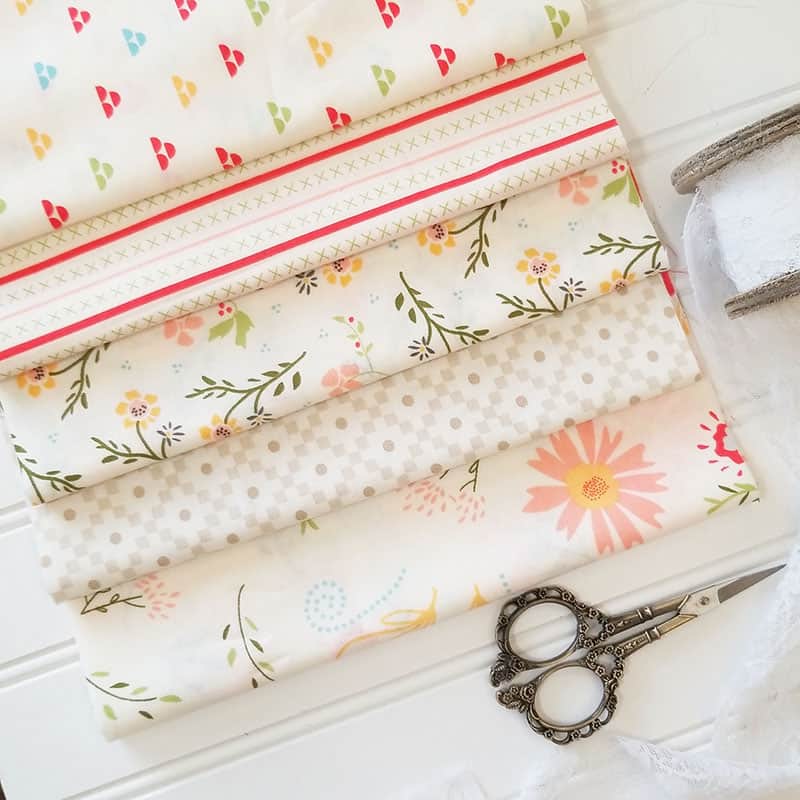 Happy quilting! And thanks so much for stopping by!