Hello and happy Saturday! Today is a great day for me because I'm finishing up the piecing on my fifth new market quilt (seventh if you count the two minis)! I can hardly wait for everything to be quilted so I can start sharing! And, I'll be doing some housework today as well, because my home has really been neglected while I sewed almost non-stop this week! Okay…on with the Saturday Seven Inspiration for Quilters 39 (I can't believe this is the 39th of these posts)! So much fun!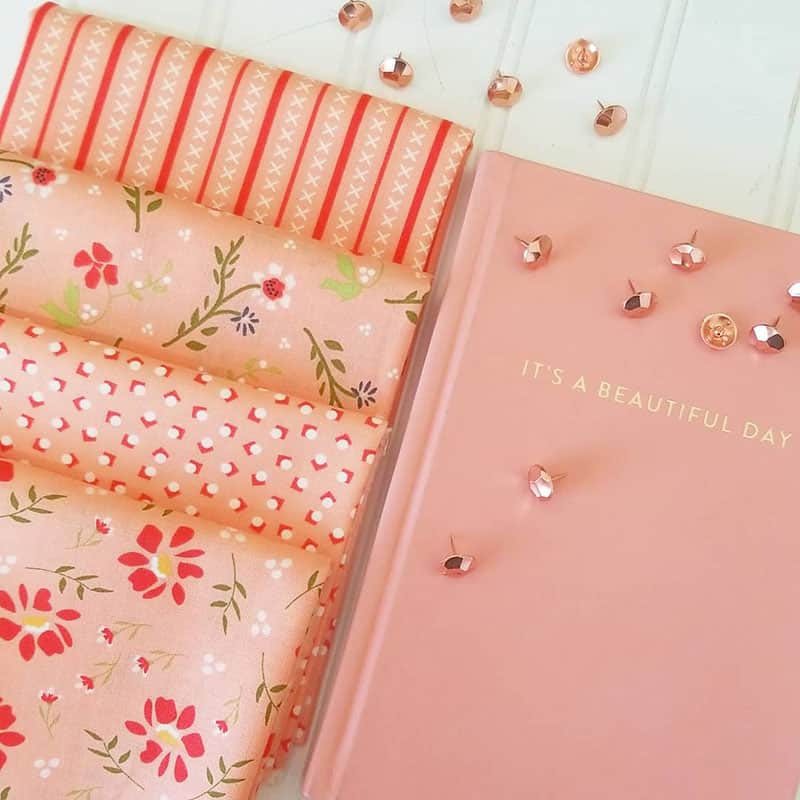 Most of my photos today will be of our new Walkabout fabrics that I shared yesterday! My daughter Chelsi did the photography, and I just love these pictures! Yesterday I shared some group shots of all of the prints along with the low-volume group. Today I'll add in photos of all of the color ways available! The soft corals pictured above are so very lovely! (And pre-orders for full bundles and the low-volume bundles are available in the shop now).
1. First I want to share a fun post my friend Alison did after our retreat last week. She interviewed everyone sewing to find out what their favorite notions were! Of course there were a few new to me that I had to pick up! Read part one of the favorite notions post here. I also have a post on terrific notions you can reference here.
2. I keep meaning to make some scrappy baby quilts to have on hand for gifts, and I think I've found the perfect tutorial. While you can purchase a PDF of the instructions, scroll down to the end of the post for the free tutorial for this Easy Scrappy Strips Baby Quilt.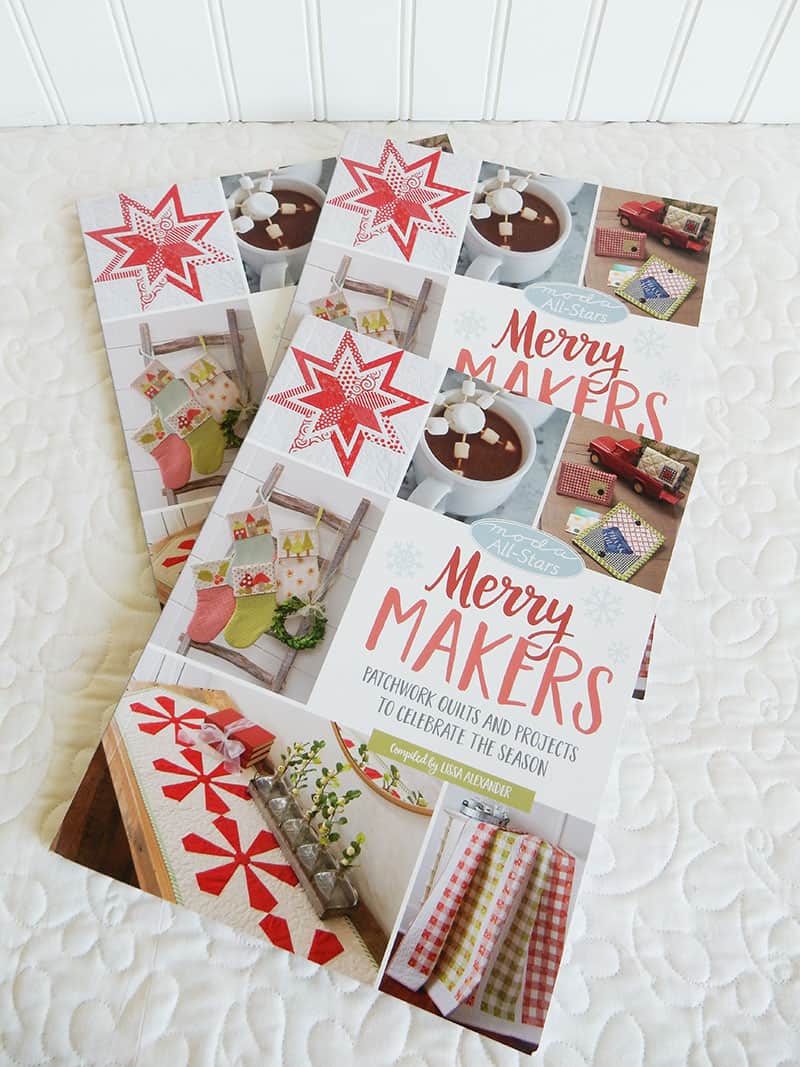 3. Have you heard about the Moda Merry Makers book? I have a fun quilt included…and there are many fun projects. Choose from quilts, table runners, stockings, home décor and gift items! I have a few copies available now in my shop here!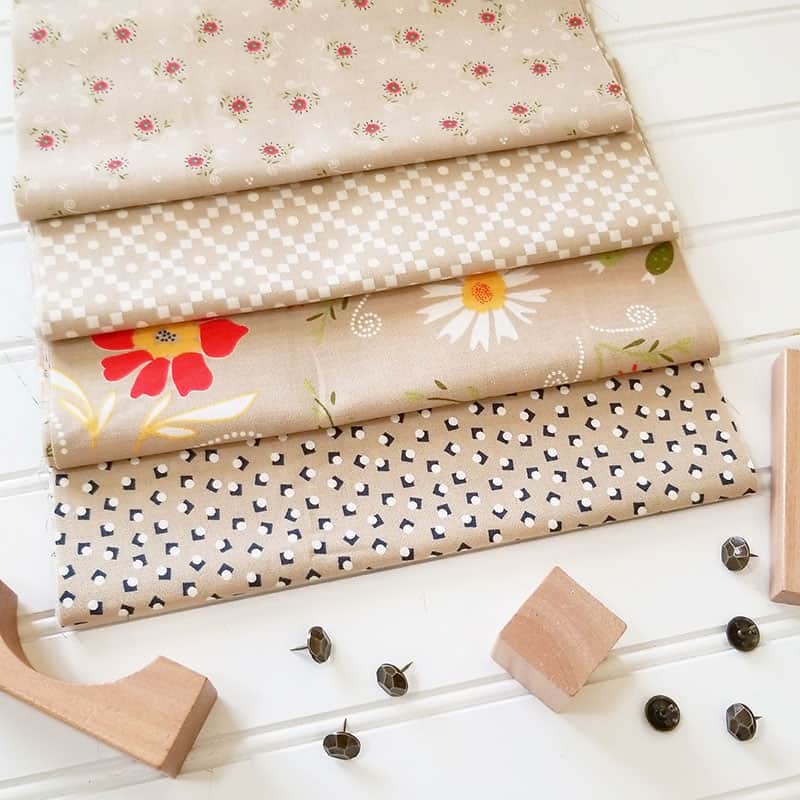 The taupe color way pictured above has been a lot of fun to have. I'm so glad we added this color! It's the perfect neutral to mix in with our color palette!
4. Fourth, I've seen several projects lately from this book–perfect time to pick up a copy for Christmas sewing, I think! It's called 50 Little Gifts: Easy Patchwork Projects to Give or Swap
.
And of course, the blues are often some of my favorites in our collections. This time is no exception. That blue floral on the bottom of the stack is my favorite print of all! I think!
5. I saw this amazing Chunky Crochet Thread for the first time at the retreat last week. The colors were absolutely beautiful, and it had a great texture that was just so fun! It's perfect for adding crochet details to small project (the retreaters who were using it were adding a crochet border to round pot holders…so fun)! Scroll down to see the sampler packages that let you try out groups of colors in smaller skeins! Find the Chunky Crochet Thread here.
6. Some great tips here on Clearing Cell Phone Clutter!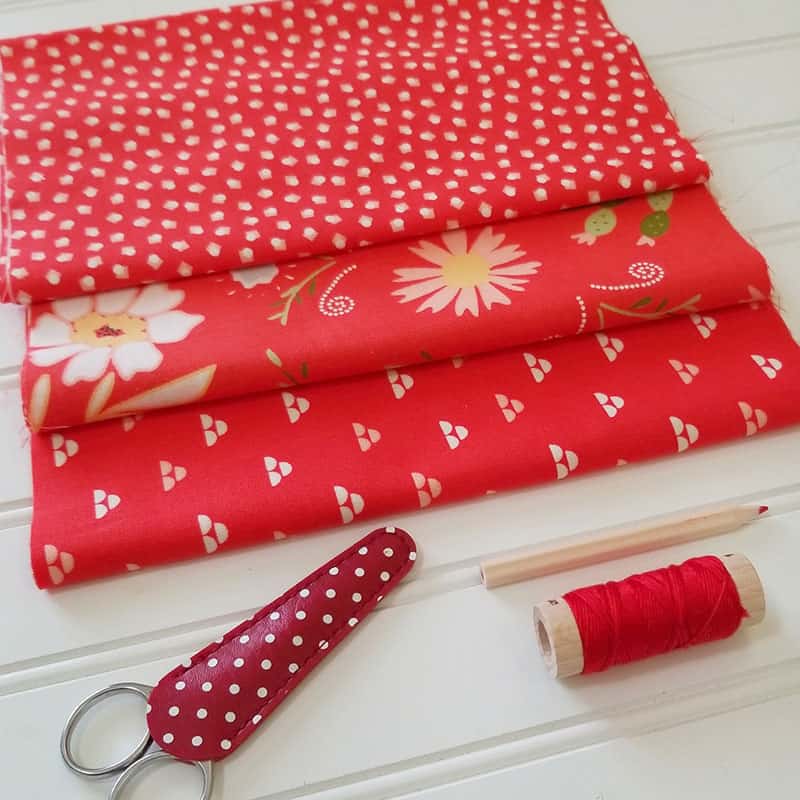 Our geranium reds are another favorite group (yes, I know, all of the color ways are my favorite)! These are so pretty and just add so much to the quilts I've pieced already!
7. And…this week's recipe idea is this post on how to make Korean Chicken Kabobs. They look absolutely delicious! And this easy Lemon Baked Cod Fish looked good, too!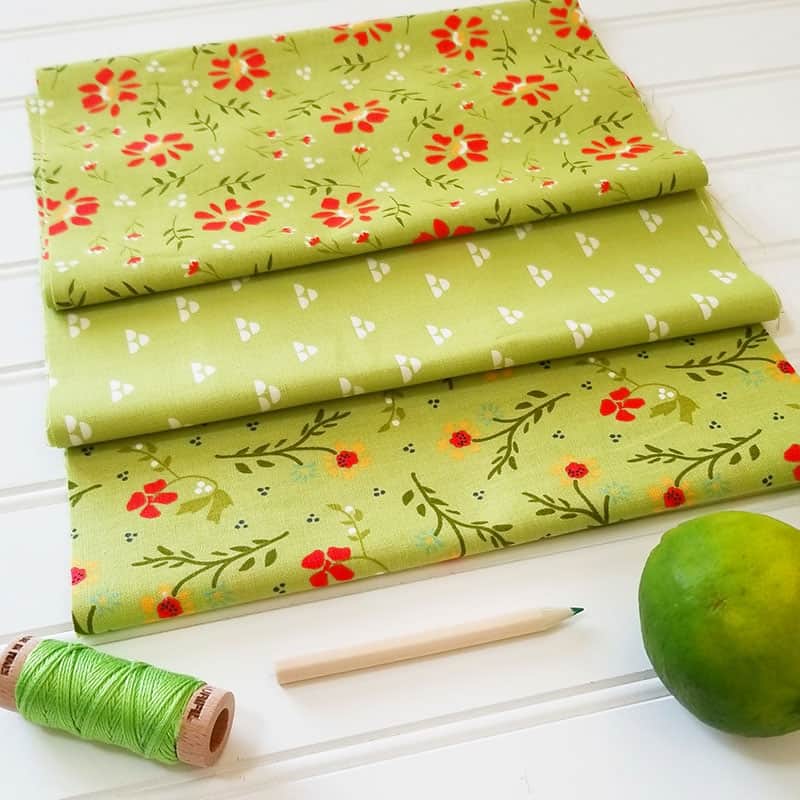 And the greens…swoon!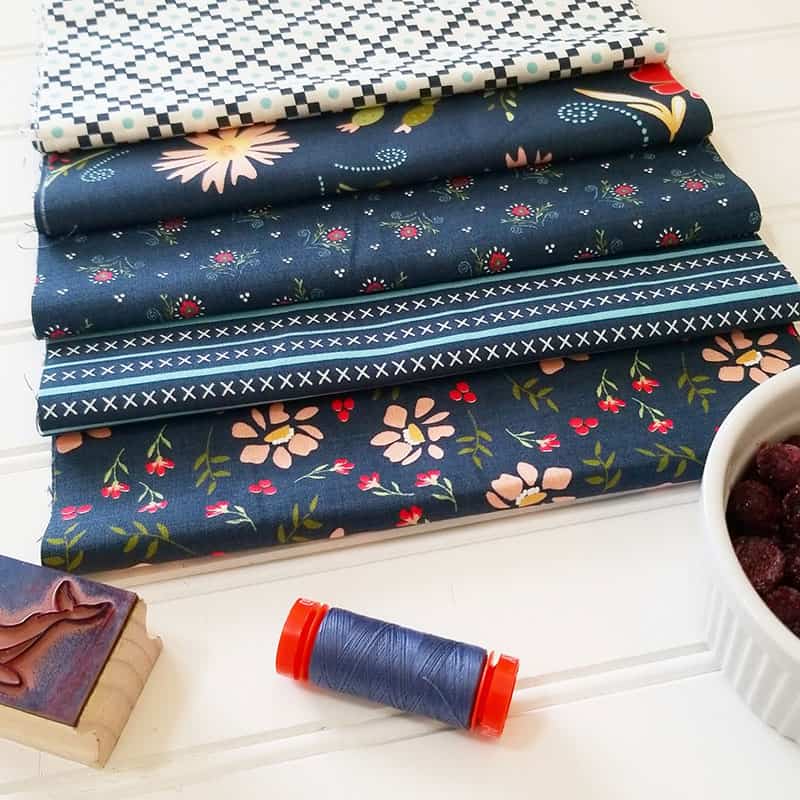 Finally, the navy prints…so many favorites in this group! I love each and every print! Happy quilting! And thanks so much for stopping by!