Hello and happy Wednesday!  It's Moda Block Heads day, and today I'm sharing Moda Block Heads 2 Block 12!  I absolutely love this block that was designed for us by Lisa Bongean of Primitive Gatherings!  When I first looked at the pattern I thought it must be a 12″ block because of all of the pieces, but nope, it is a 6″ finished block!  And the tiny pieces went together perfectly!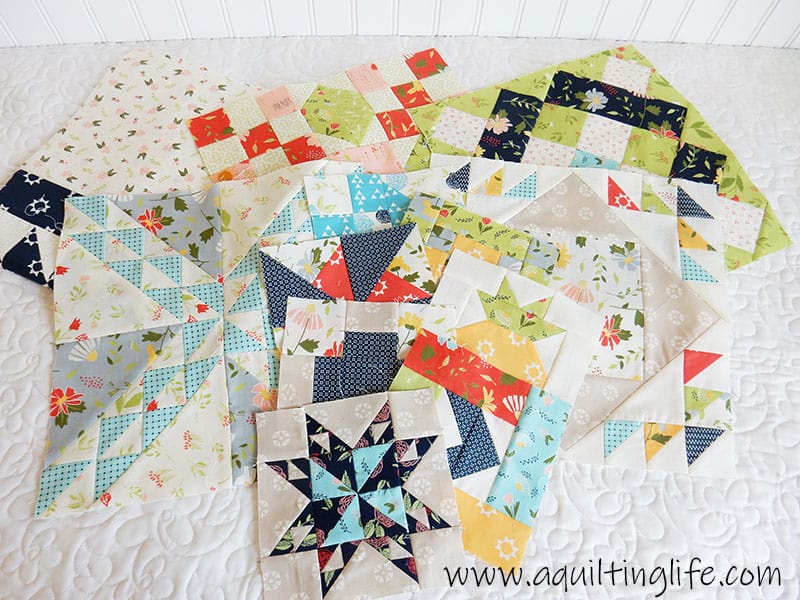 And there it is at the very bottom of my photo above!  I'm super happy with it!  I used the taupe background print from our Valley collection and mixed it with a navy floral from The Front Porch and a medium blue floral from Clover Hollow! Did I mention that I just love this block?!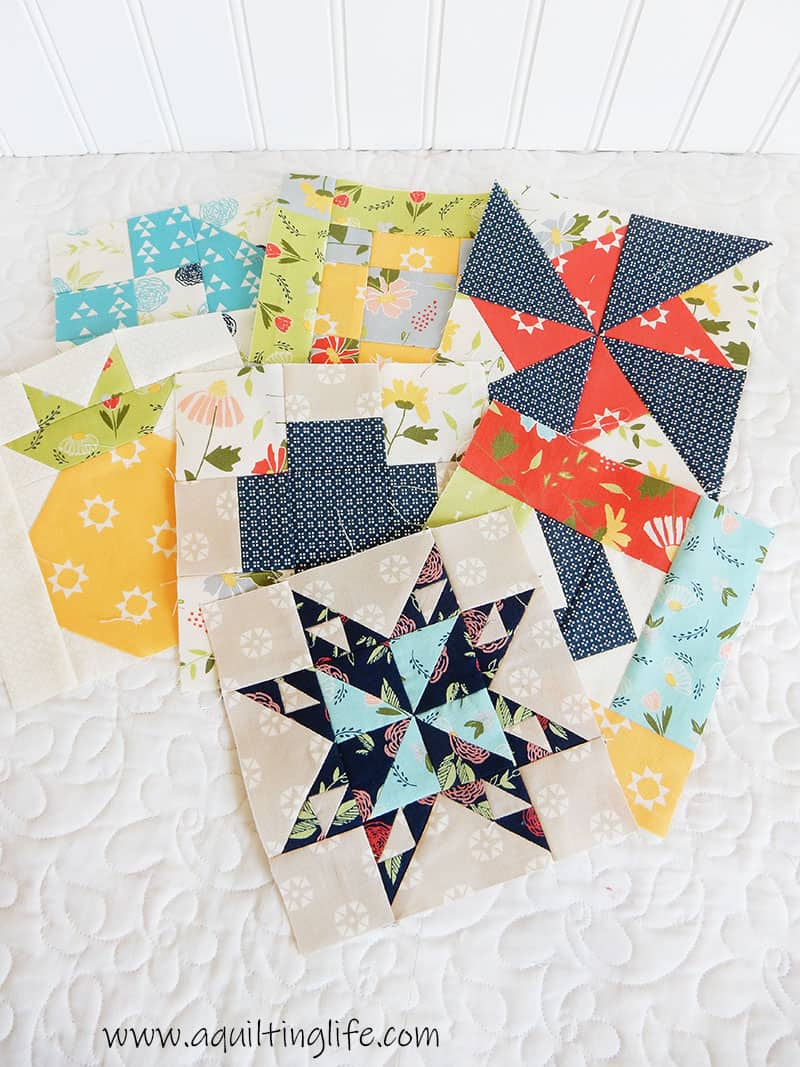 And here are the first seven small blocks!  Last week I mentioned that I needed to start using navy prints other than my favorite blue dot print from Clover Hollow.  So I made sure to use a different navy in this block!
Something I did just a little differently…
I made just one change from the pattern while piecing this block.  Instead of cutting the C squares as directed, I cut just 8 squares according to the pattern measurements.  I cut those squares diagonally in half for the small triangle pieces.  To make the half-square triangles I cut 4 squares 1 ¾″ x 1 ¾″ of my taupe and 4 squares 1 ¾″ x 1 ¾″ of the navy.  I made 8 half-square triangles and trimmed them down to the listed size in step 1 of the pattern.  This ensured that all of my little half-square triangles were perfect.  And this helped to keep my block on track to finish at the right size!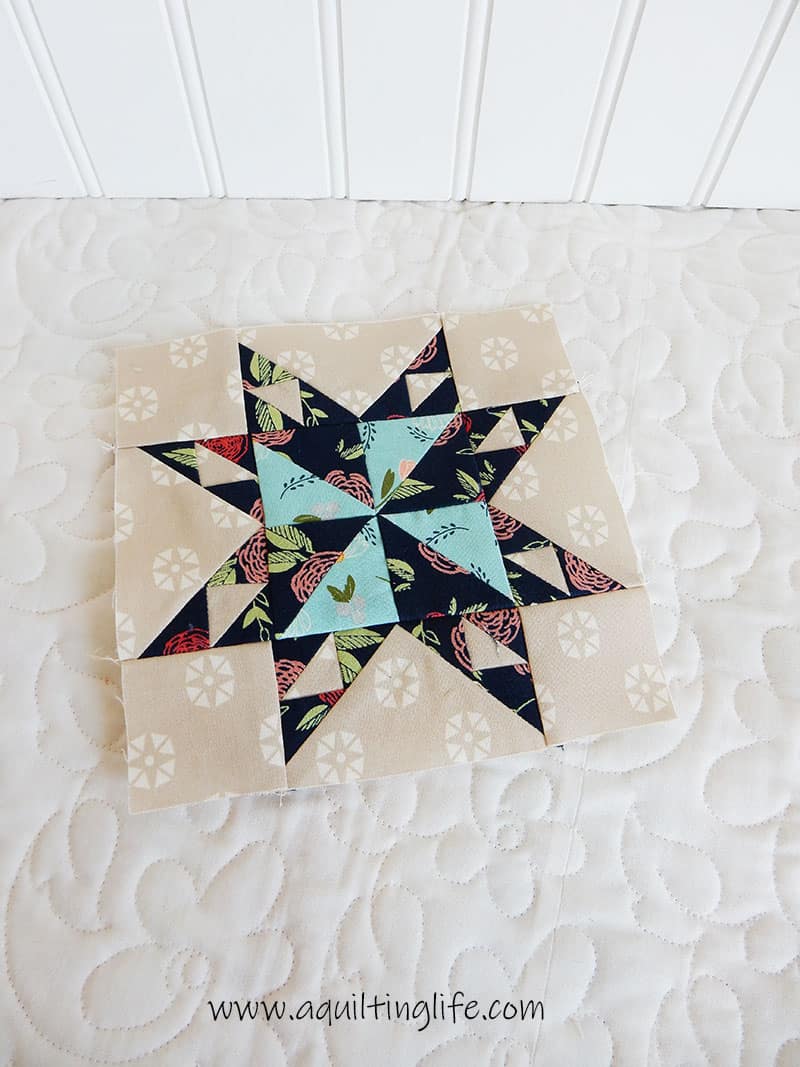 Did I mention that I love the name of this block, too?  Lisa named it "Jace's Star," and since I have a new little grandson named Jace, I think this is a pretty cool name for the block!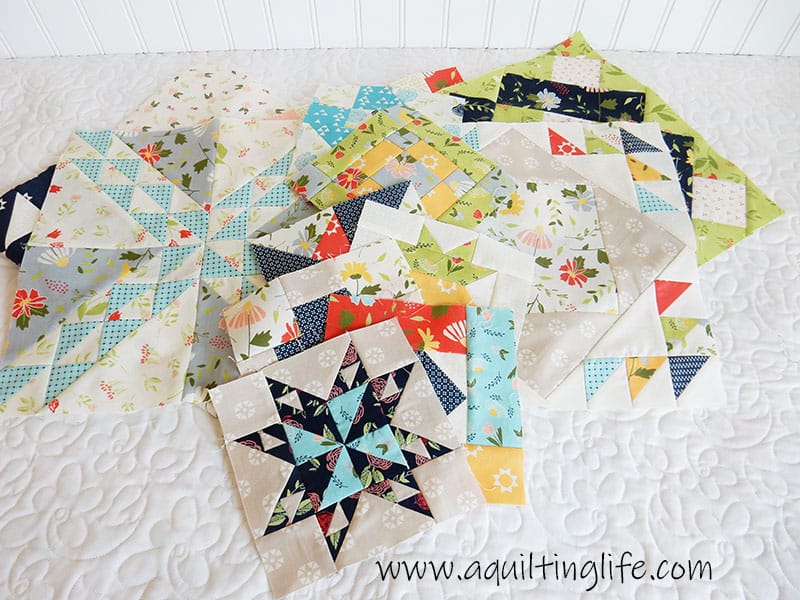 Next week we'll piece block 13 by Corey Yoder, and then we'll start back at the top with Lynne Hagmeier!  I can't believe we are almost one quarter of the way through making the blocks for this quilt!
Moda Block Heads 2 Block 12 Links: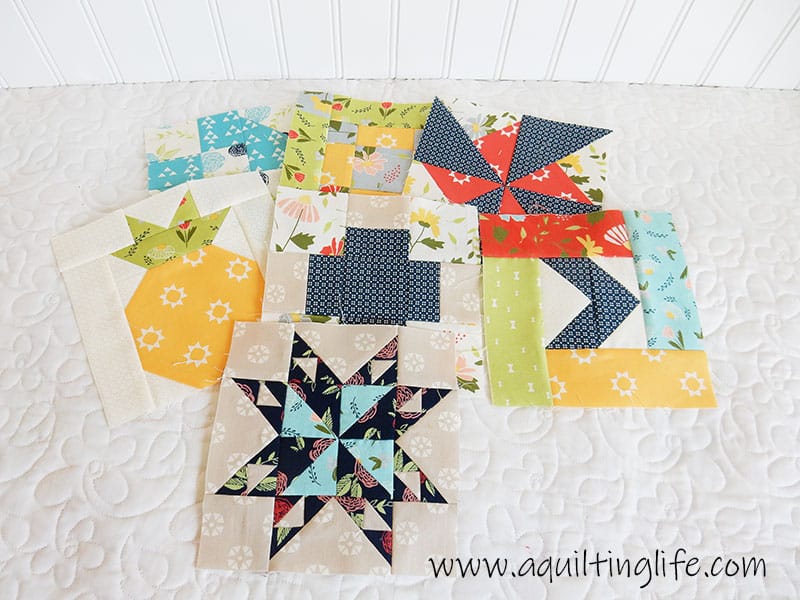 And find the other Moda Block Heads here:
Have a great week piecing Moda Block Heads 2 Block 12!  And thanks so much for stopping by!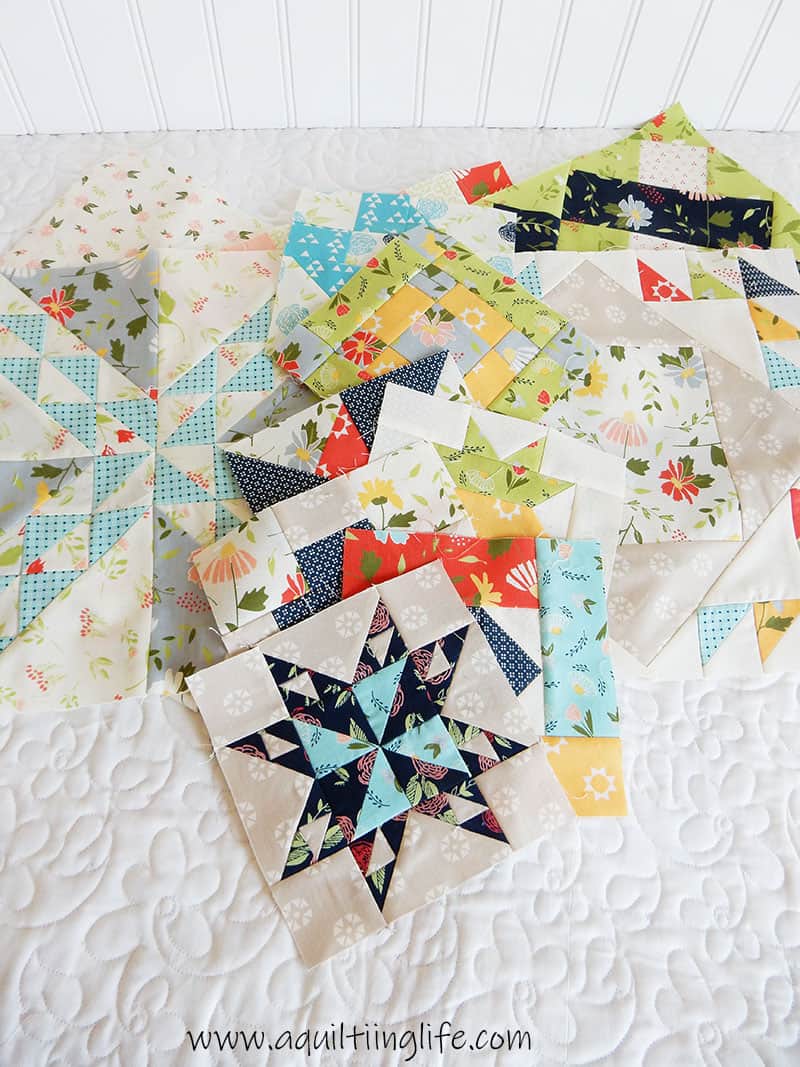 Happy quilting!