Hello and happy Tuesday! If you had a long weekend, I hope it was a good one with time for friends, family, and quilting! Today I'm continuing with my International Quilt Market 2019 review posts and sharing some of the booths outside of the Moda area that caught my eye. I arrived about an hour early at the show each morning to take pictures and soak in all of the inspiration! Soon I'll be sharing a post with some of the trends I noticed.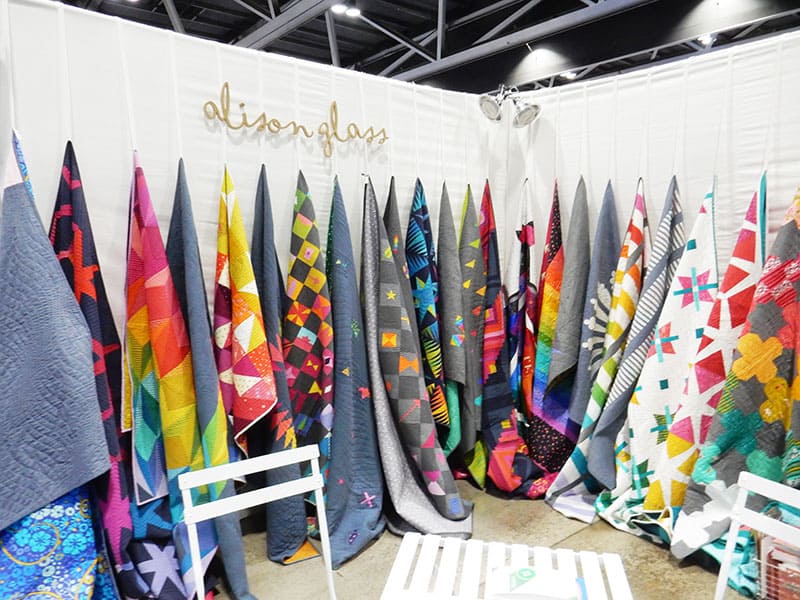 International Quilt Market
Alison Glass
I always find a beautiful display in the booths presented by Alison Glass. This market, her stunning array of quilts was a real eye-catcher. I stopped walking just to take it all in. Beautiful!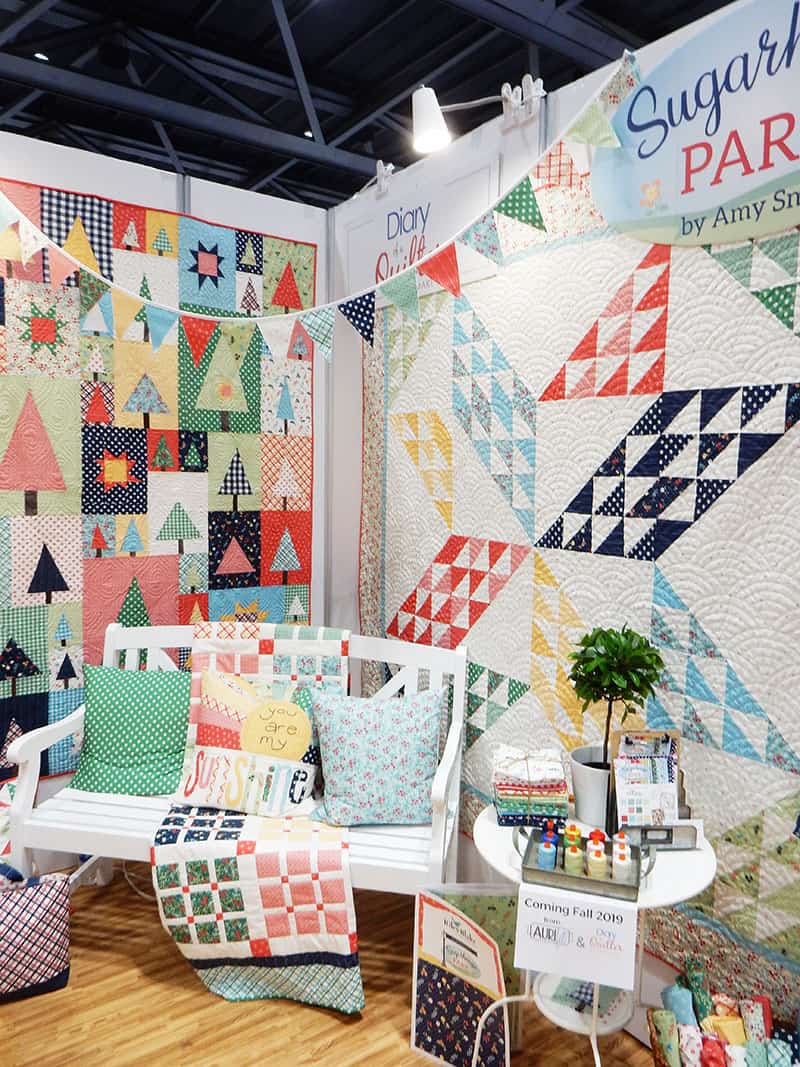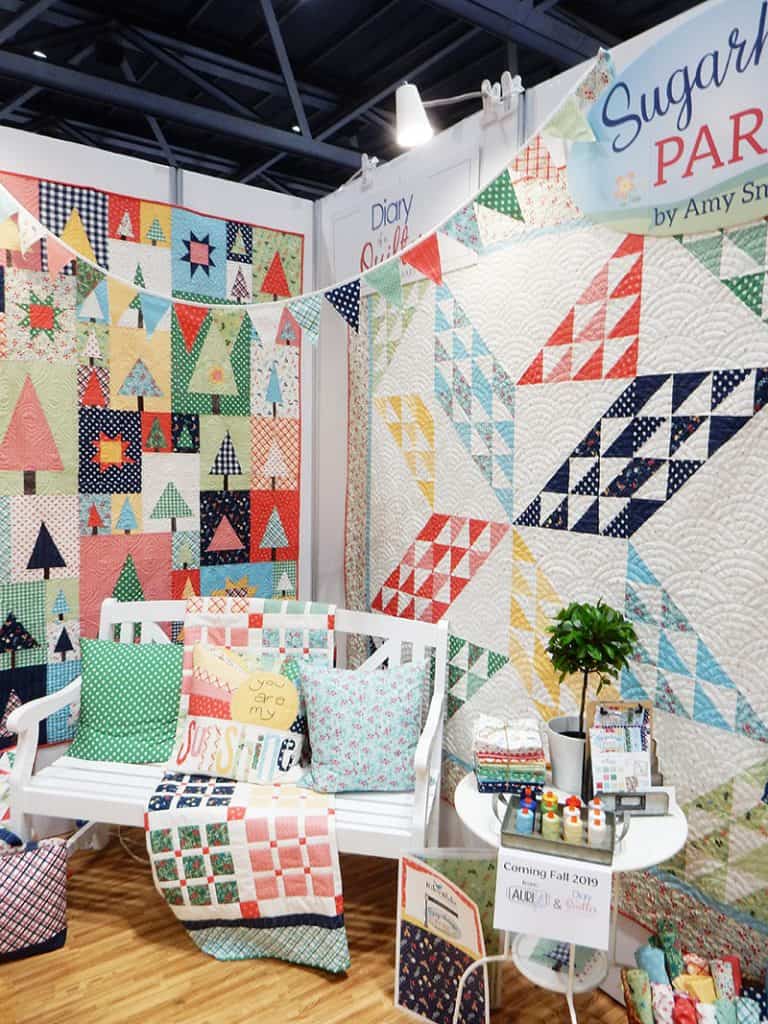 Amy Smart
Amy is one of the nicest people I know, and I'm so glad to be able to count her a friend! We've both been blogging for quite a while now and get to see each other at quilting and business events. I love her upcoming collection, Sugarhouse Park. And her booth was absolutely beautiful!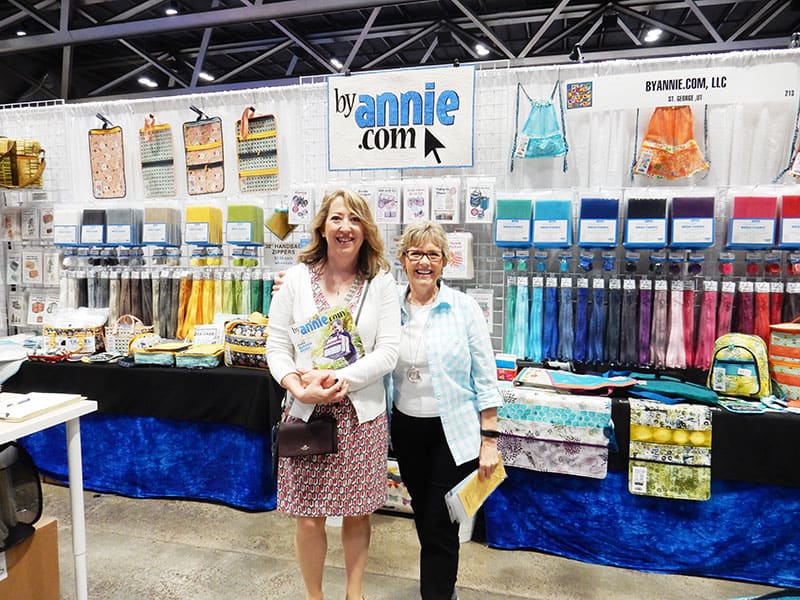 By Annie
I absolutely love stopping by and visiting with Annie Unrein. She always has fun new patterns to share, and I'm a long-time fan of her Soft & Stable product. I use Soft & Stable as a stabilizer for the majority of the bags, baskets and bins that I make. And I can't wait to get a few of her new patterns put together and ready to share with you!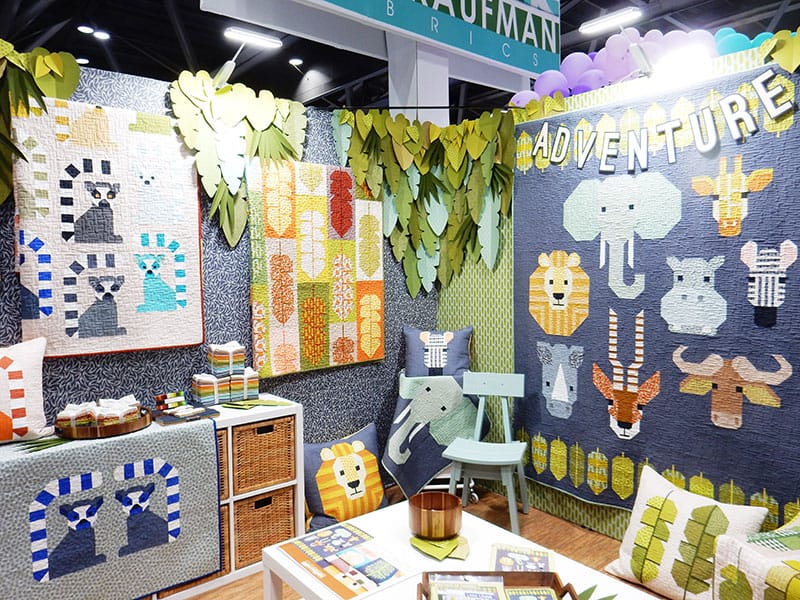 Elizabeth Hartman
Another designer who always has an inspiring booth is Elizabeth Hartman. I loved her Adventure themed booth with such a fun palette of colors and patterns. There were so many fun things in this booth, and it really was one of those booths that made you stop and take it all in!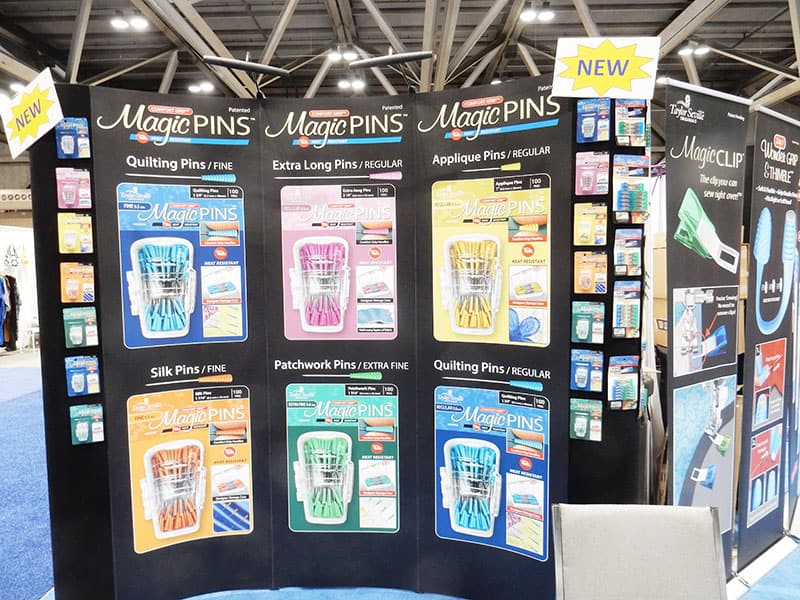 Magic Pins
Not a fabric booth, but a display I had to include. Magic Pins are my absolute favorites! They come in a variety of widths and lengths and are also going to be coming out with new products in the future. I've posted about these pins before and was so excited to see them exhibiting at market. You can find Magic Pins here. (My favorites are the Comfort Grip style).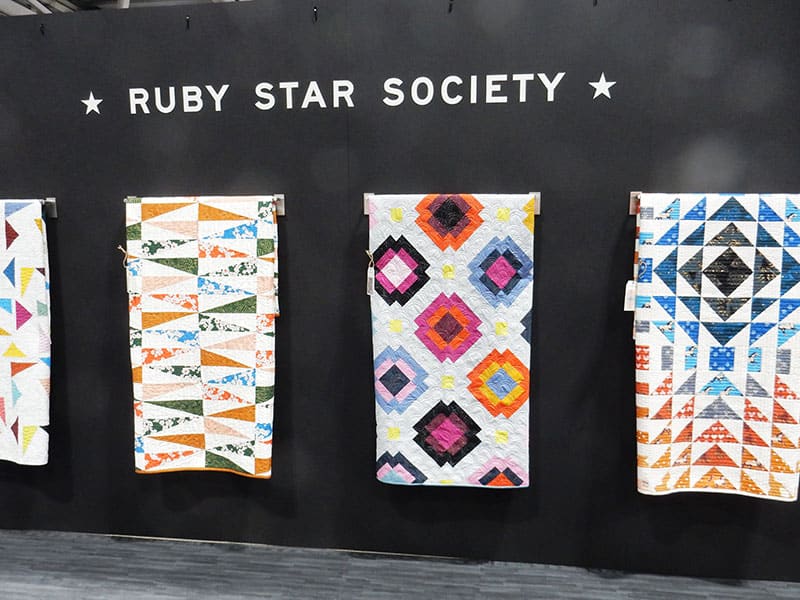 Ruby Star Society
I could have included the Ruby Star Society booth with the Moda Designer Studio booths since their fabrics are now produced by Moda. However, there were so many other booths to include on those posts that I am sharing it here. The Ruby Star display was minimalist but striking, and they have a variety of fun fabric collections arriving in the near future.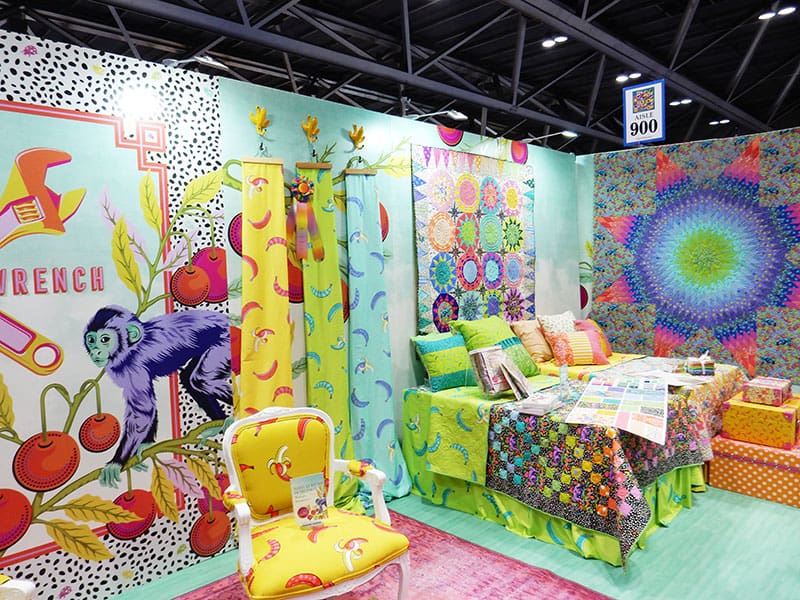 Tula Pink
One of the best booth awards at International Quilt Market went to Tula Pink. You can see that her beautiful use of color and texture was well put together. I love the quilts and the infusion of color along with the fun display items she uses!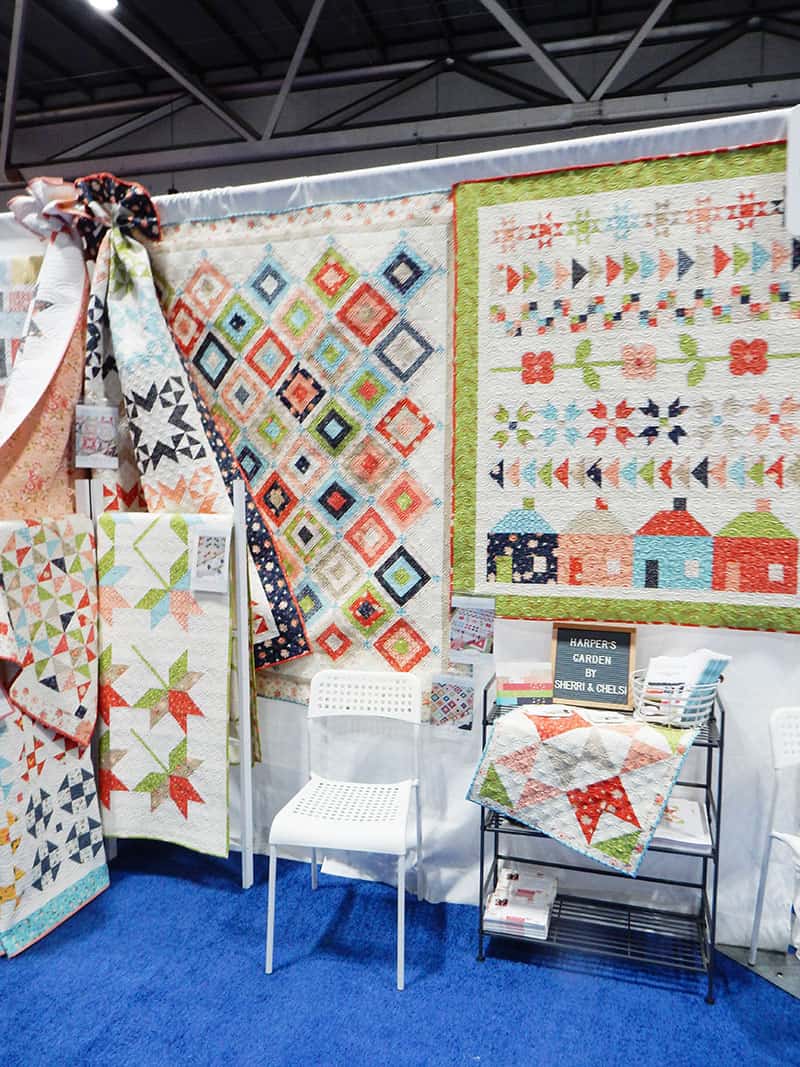 A Few More Things…
I hope you've enjoyed seeing some of the booths and displays at International Quilt Market 2019. It's always so very inspiring to see what so many creatives are able to do with fabrics and notions. I'll be presenting some of my thoughts on trends from this quilt market in my next post. If you missed any of my previous posts on the Spring 2019 International Quilt Market, you can find them here:
Happy quilting, and thanks so much for stopping by!