Hello and happy Monday! I hope your week is off to a great start. One of my most favorite quilt blocks is the log cabin quilt block, and I've made a variety of quilts using it over the years. So when I made my most recent list of videos to film for the blog, a log cabin block tutorial was high on the list. I hope you'll enjoy the video, and I've also linked some of my previous posts with block information and have also listed some of my favorite Log Cabin quilt patterns for purchase.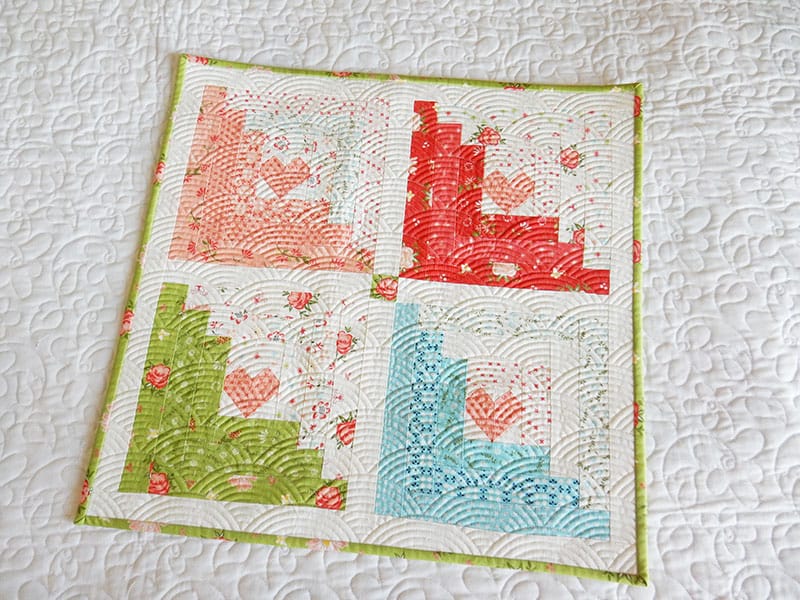 How to Make an Easy Log Cabin Quilt Block
I really like to pre-cut my strips when making these blocks. It really makes it easy to chain piece the units. I always make a test block first, but after that, chain piecing is the way to go! When I made this mini quilt, I placed all of the pieces on design boards before beginning, but for scrappy quilts I will generally just put things together in a much more random fashion.
Click Above to Watch the Video Tutorial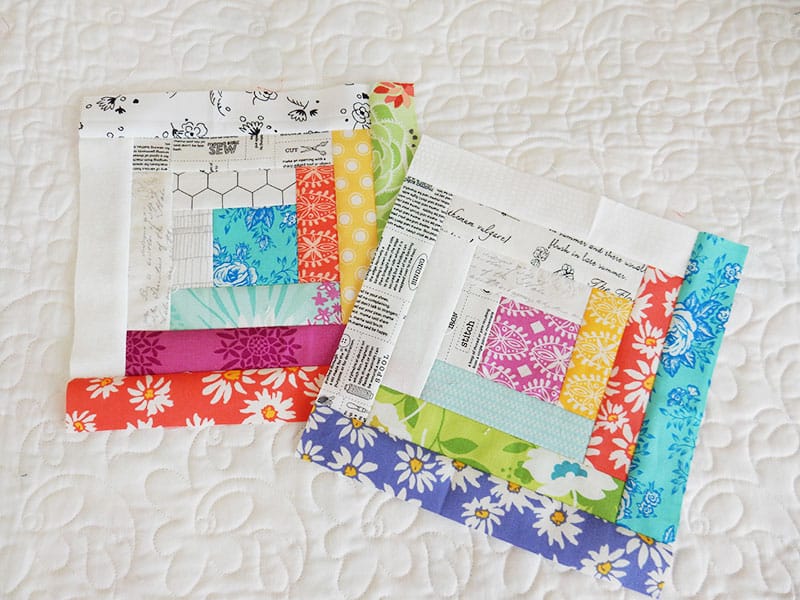 How to Make a Scrappy Log Cabin Quilt Block Tutorial
A few years ago I posted a tutorial for how to make a scrappy log cabin block similar to the one I make in the video. In the tutorial you'll see step by step photos similar to the ones in the video. I've also included the fabric strip sizes you need to make a block finishing at 8″ x 8″ like the ones shown above. Find that post here.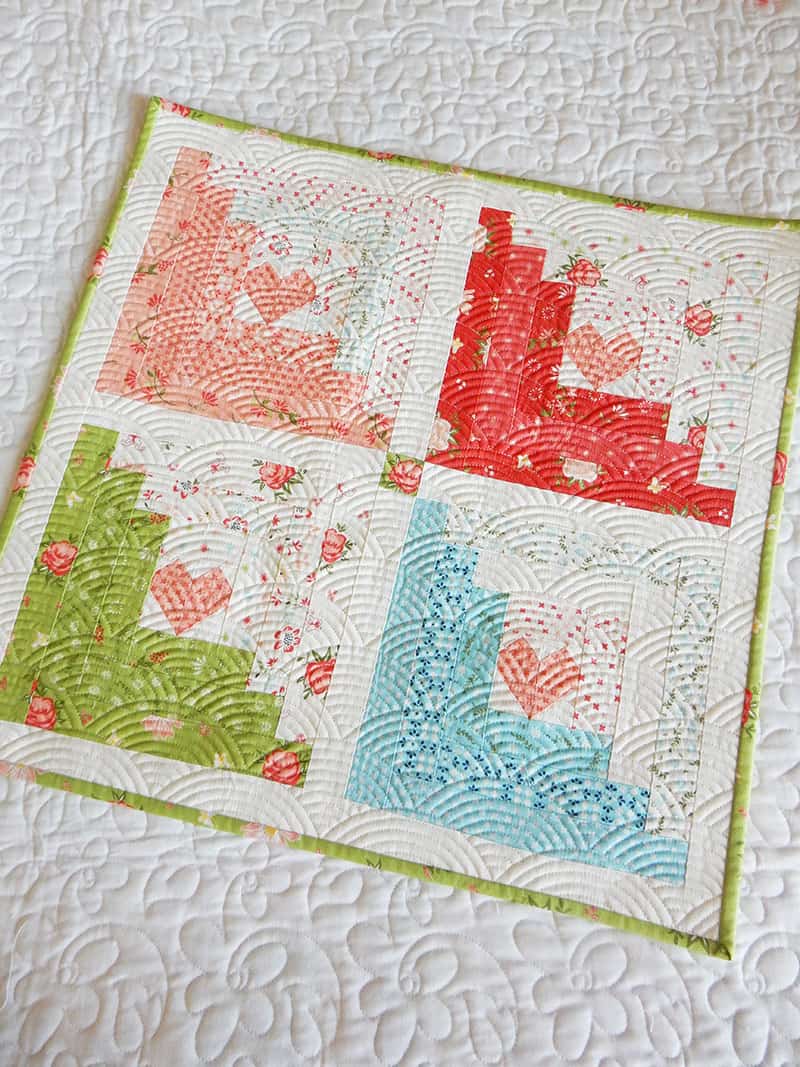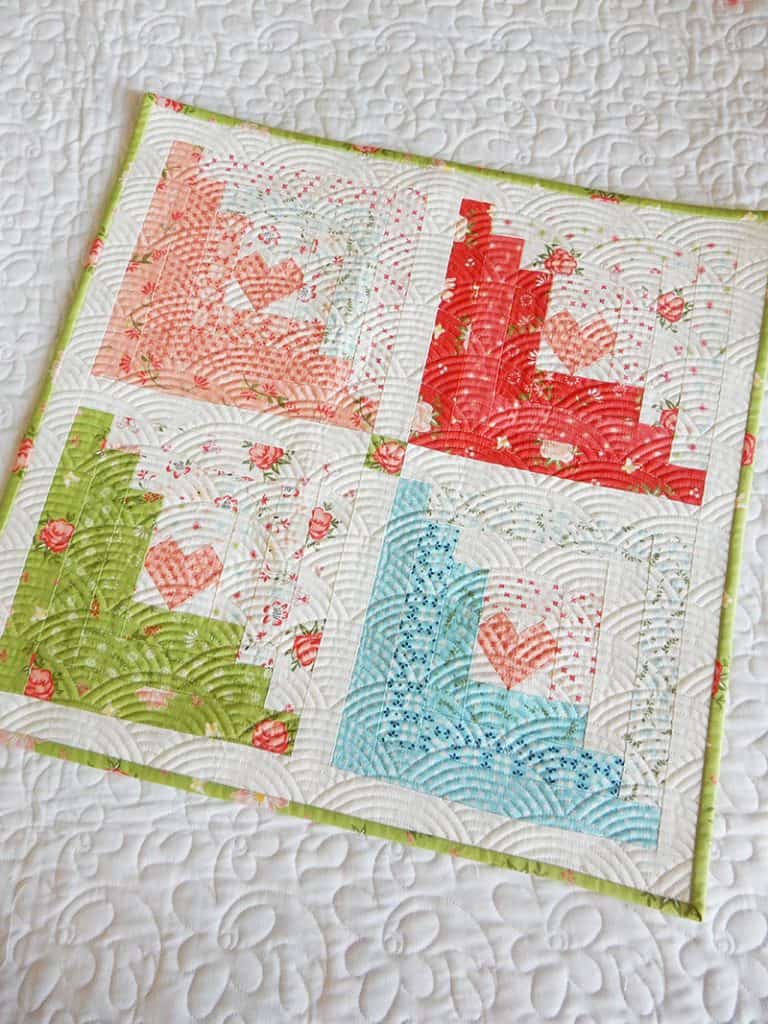 Favorite Log Cabin Patterns
While scrappy log cabin blocks are simple to make, there are also some great patterns that use this quilt block. I've listed some of my favorites below: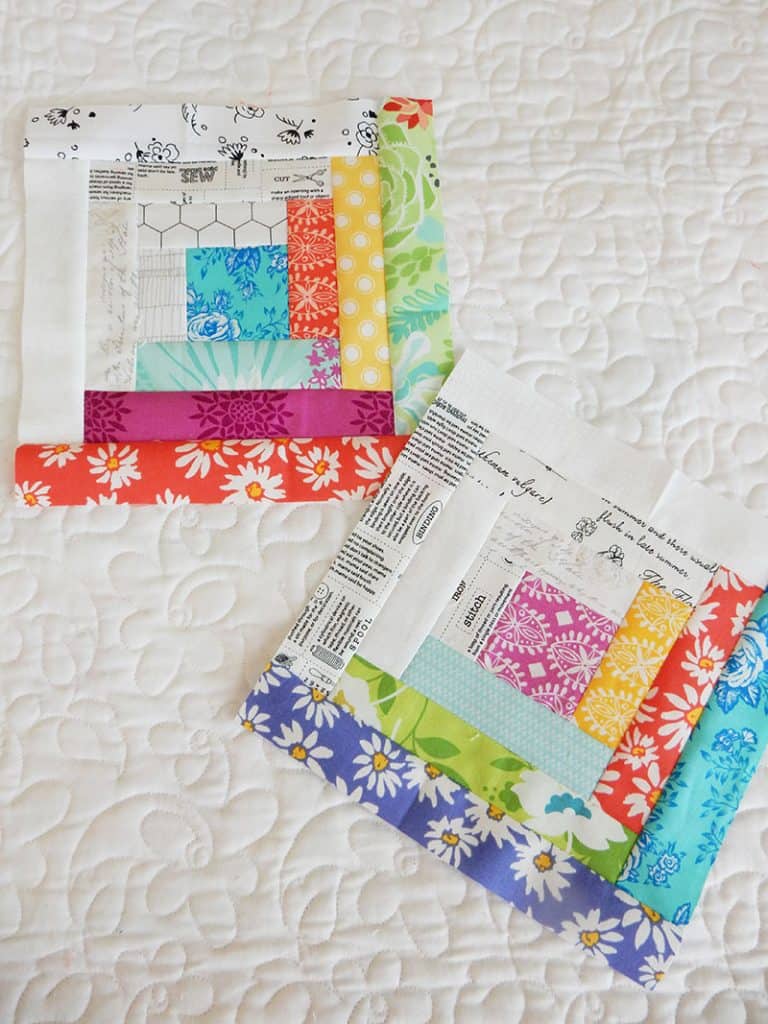 I've also filmed another log cabin quilt video that I'll be sharing later this week that shows you exactly how to use the Creative Grids Log Cabin Trim Tool ruler to make this block with perfect results. Watch for that post on Friday!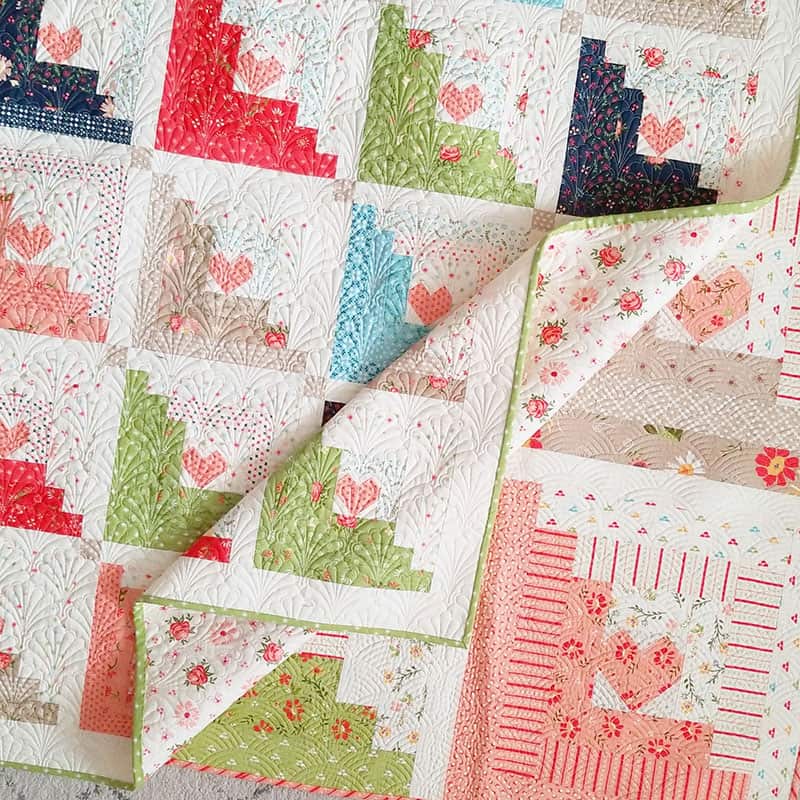 I hope you enjoyed the video tutorial…and thanks so much for stopping by!