Hello, friends! Today I'm sharing the Homebody Wall Hanging Quilt Pattern featured in our upcoming Sincerely Yours fabric collection. I knew I wanted to make a fun house wall hanging with this collection, and as I sewed it I also realized how fun this little quilt would be in all types of seasonal and everyday fabrics. I know I'll be making more of these wall hangings, and soon.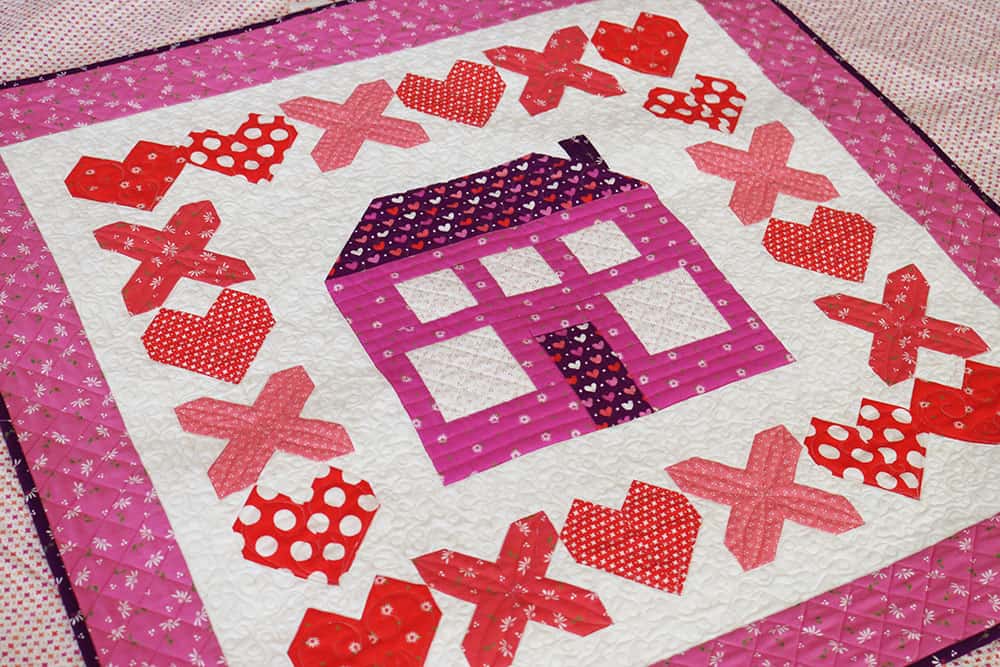 Homebody Wall Hanging Quilt
The Homebody Wall Hanging was the first project I sewed with our Sincerely Yours fabrics. I like to start out with a smaller project so I get a fast finish as I'm usually trying to get several quilts finished up in a short amount of time. The Homebody Wall Hanging went together in an afternoon after I had it cut out. I had fun using purple and orchids for the house with the reds, pinks, and corals in the X and heart blocks. And I love the combination of the orchid and purple for the outer border and binding.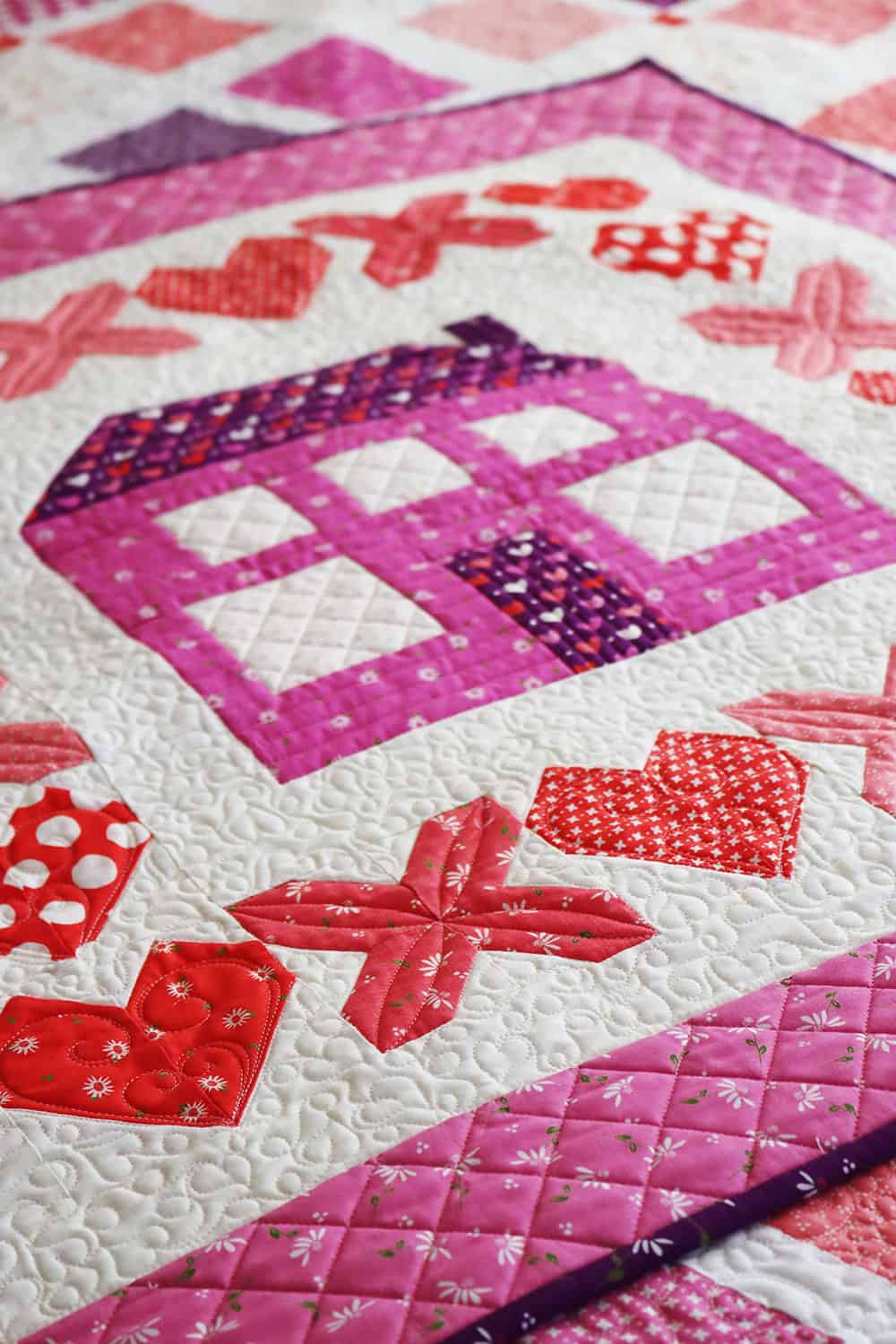 Homebody Quilt Details
The Homebody Wall Hanging Quilt finishes at just 33 ½″ x 33 ½″ making it the perfect size for a fun wall hanging. The pattern uses fat eighths for all of the blocks along with background, outer border, and binding fabrics. You could easily make this quilt from your scrap bin, and I already have plans for a scrappy spring version, a Fourth of July version, and a fall and Christmas version, too. If you are a shop owner, this one would be so easy to kit in a variety of fabrics, too.
More Sincerely Yours Quilts and Projects
I'm actually finishing up one more Sincerely Yours quilt today that I hope to share next week. It's quite a special quilt, and the pattern for it will be ready in a couple of weeks. I will be sharing the Daydream quilt and table runner later this week and also have a fun project pattern that will be ready soon. Pre-orders for bundles and kits will be available next week.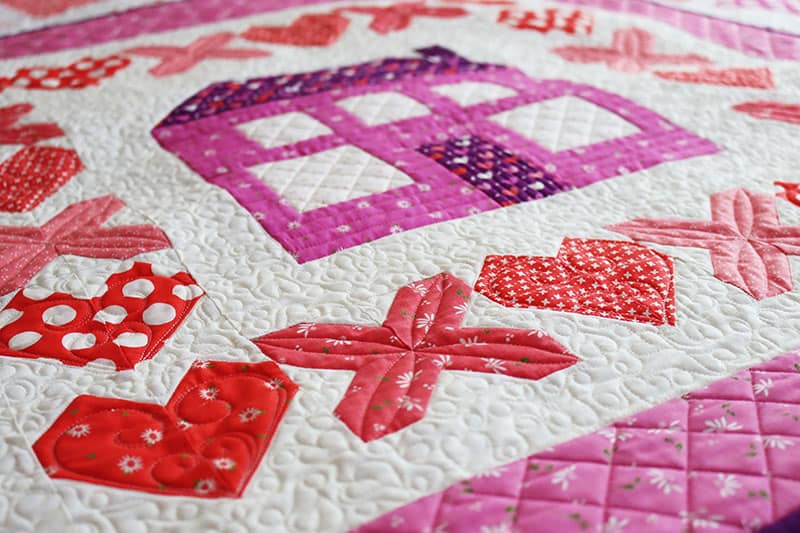 Happy quilting, and thanks so much for stopping by!